Mallex starting rehab games, could return this season
After prospect fractured thumb in June, Braves did not expect him back in '16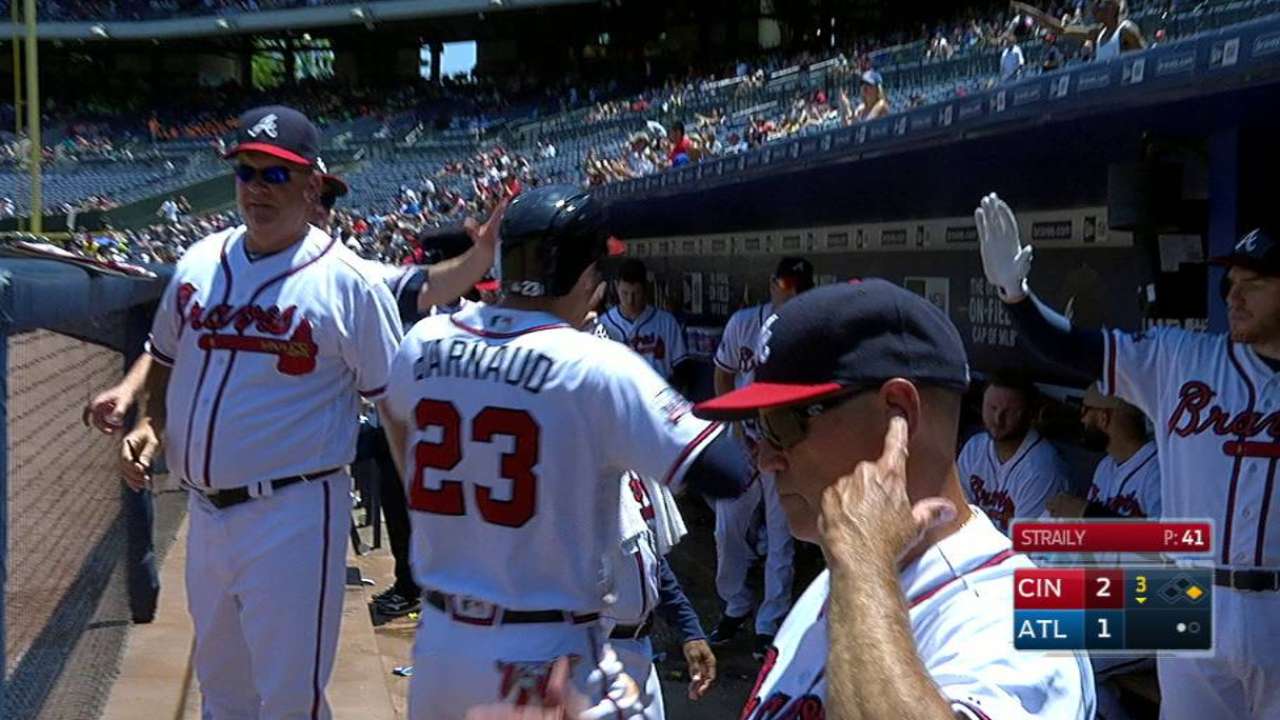 ATLANTA -- Nearly three weeks ago, Braves manager Brian Snitker indicated Mallex Smith could miss the remainder of the season with the fractured left thumb he sustained on June 18.
But that outlook has appeared to change, as the speedy outfielder might have a chance at returning to the big league club as early as next week after beginning a rehab assignment with Double-A Mississippi on Thursday. Smith was slated to bat leadoff and start in center field for Mississippi in what would be his first professional game since an Antonio Bastardo pitch fractured his thumb.
The 23-year-old, who entered this season as one of Atlanta's top prospects, appeared in 58 games with the Braves before his injury, batting .237/.312/.379. He is projected to open the 2017 season as one of the team's starting outfielders.
Even if Smith can't return to the Braves this season, he could benefit from participating in Minor League action before the offseason, after having his left hand and wrist immobilized in a cast for almost two months.
Pat James is a reporter for MLB.com based in Atlanta. This story was not subject to the approval of Major League Baseball or its clubs.