D-backs in holding pattern before callups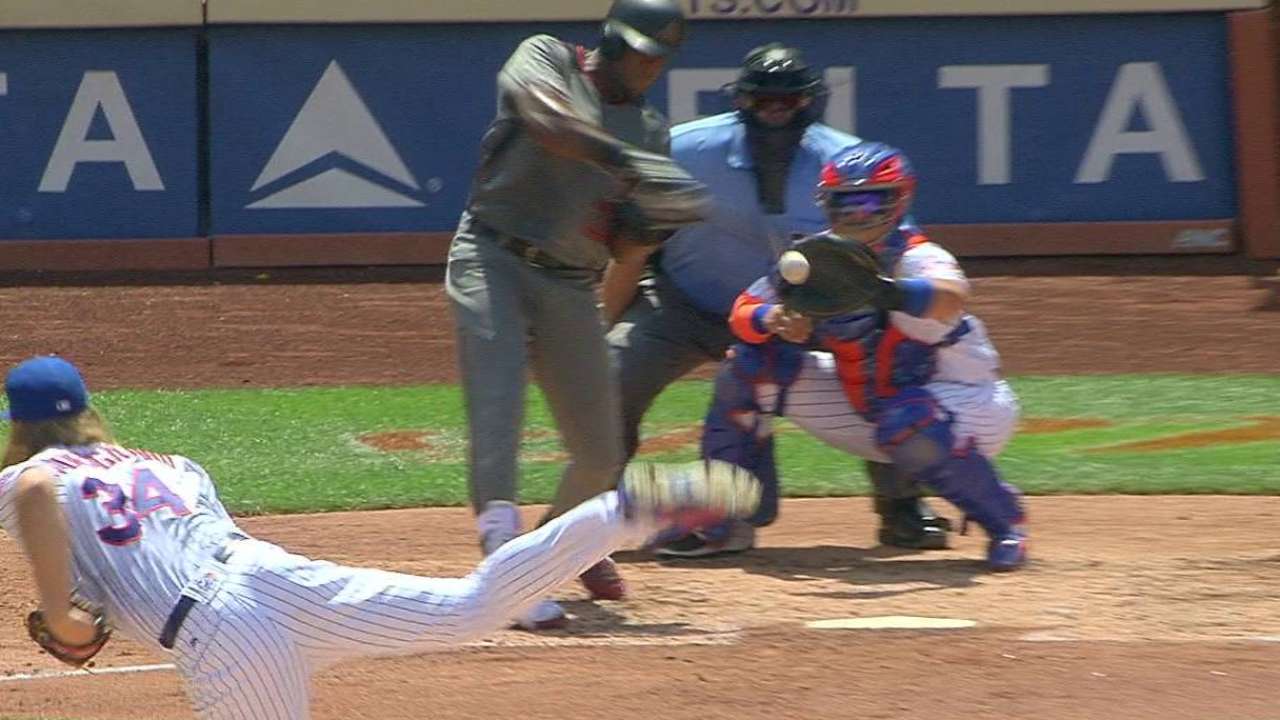 PHOENIX -- With roster sizes expanding from 25 to 40 on Thursday, the D-backs will certainly bring some players up from the Minors to join the club. But don't expect a lot of moves right away or for the entire 40-man roster to be promoted.
"We're not going to call up 40 guys, that's for sure," manager Chip Hale said. "We want to limit it and give the guys here a lot of playing time."
Triple-A Reno is currently trying to win its division in the Pacific Coast League. Hale said that the big league club will likely leave players with Reno during the playoff chase.
"We're going to let them probably [stay], unless we have a problem -- let's say depth in the bullpen, injury, something that we really need to cover right away," Hale said. "We'll probably let them finish."
However, Hale did say they will likely add some pitchers to the club shortly after rosters expand.
Zac Curtis, Steve Hathaway, Matt Koch, Dominic Leone, Evan Marshall, Vicente Campos and Tyler Wagner are the active pitchers on Arizona's 40-man roster but not currently in the Majors. Curtis, Hathaway, Leone, Campos and Marshall have all spent time in the D-backs' bullpen this season.
Left-hander Anthony Banda is Arizona's top pitching prospect not currently in the Majors, ranked No. 3 by MLBPipeline.com. Banda is currently in Triple-A, and the D-backs would have to add him to the 40-man roster to bring him up in September.
As for position players, there are three outfielders who could be promoted for the final month of the season. Socrates Brito, Arizona's No. 2 prospect, Mitch Haniger and Peter O'Brien have all played in the Majors this season. Haniger was most recently on the club, but he went back to Reno when A.J. Pollock returned.
There are also several injured players who should be returning in September.
Catcher/outfielder Chris Herrmann (right hamstring strain) is currently rehabbing in Triple-A and will likely be returning soon. Left-handed reliever Andrew Chafin (left shoulder tendinitis) is also on the mend.
Starter Rubby De La Rosa (right elbow inflammation) will be activated in September, but Hale said he likely won't be ready to return to the starting rotation when he is back. De La Rosa will need to work his way back up to throwing 70 pitches, which he may do in relief stints for the D-backs.
Jake Rill is a reporter for MLB.com based in Phoenix. This story was not subject to the approval of Major League Baseball or its clubs.