MLB.com Columnist
Anthony Castrovince
Final stretch: Handicapping postseason races
As September dawns and thrilling finishes loom, 18 teams have October dreams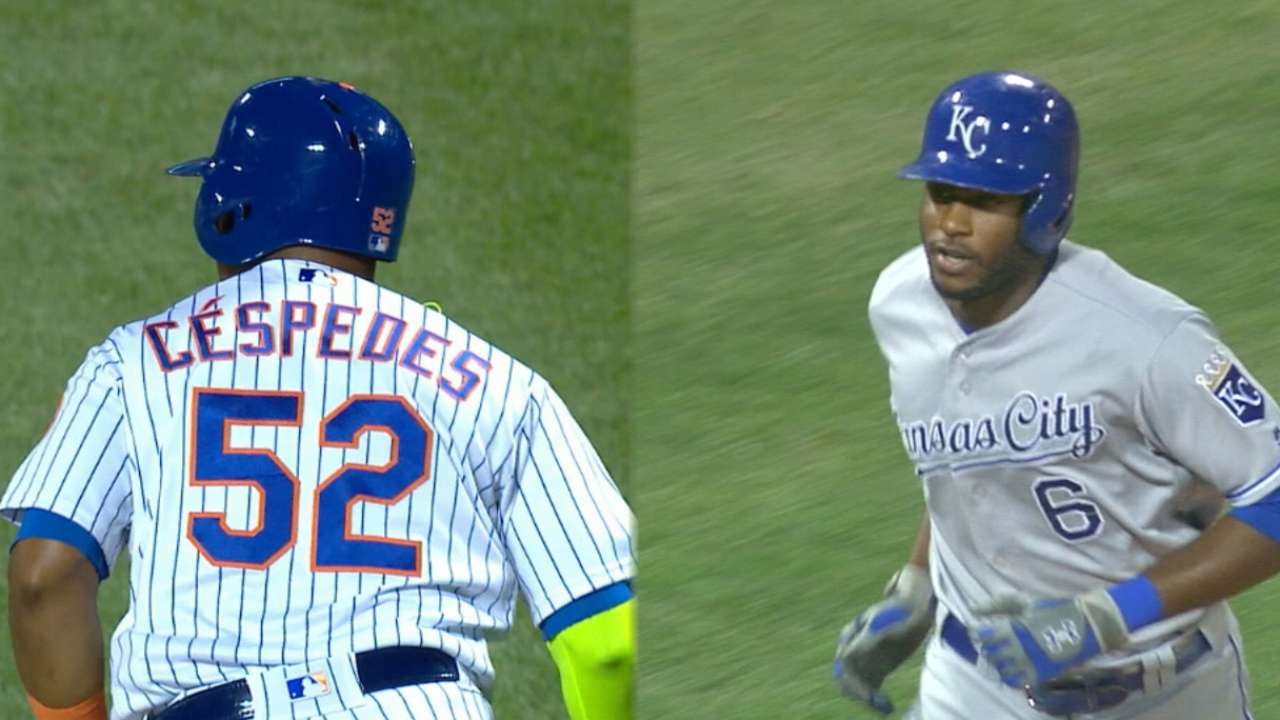 Ah, the playoff race. It accelerates the heart rate. It unsettles the stomach. When done right, it is equal parts stimulating and nauseating.
"Your heart is in your throat, but you like it," Indians manager Terry Francona said. "It's agony, but it's awesome."
Agony and awesomeness are the time-tested side effects of September baseball. On the pitcher and catcher report dates, in those sun-splashed spring tuneups, when they unfold the flags on Opening Day, the goal -- always -- is to play meaningful baseball this month. And the beauty of life in the dual-Wild Card system is that 18 of baseball's 30 clubs entered September in just such a state, because 18 teams were within four games of a postseason spot with but a month to play.
No two teams took the same path to get here, and there's no telling how some of these races shake out. But with this agonizing-yet-awesome month upon us, this is where things stand.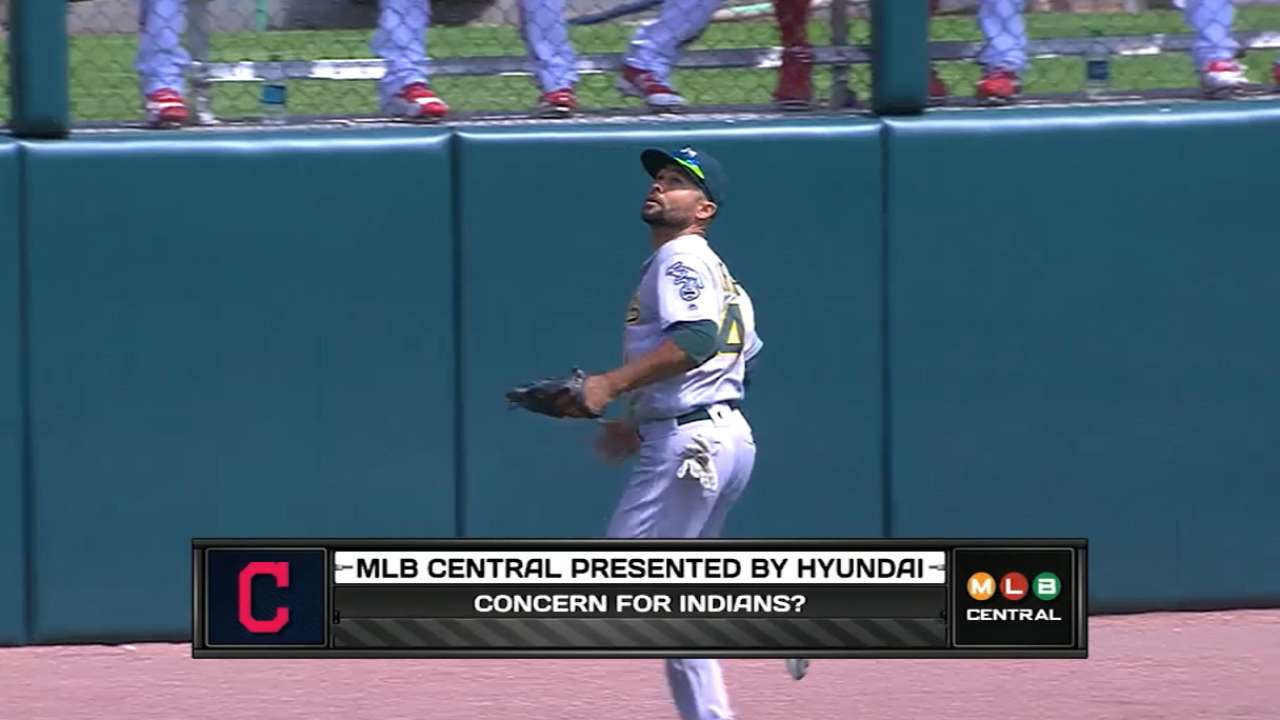 Five key series to watch
1. Orioles-Yankees (this weekend, Camden Yards) or Royals-Tigers (this weekend, Kauffman Stadium): Take your pick, because, even though it's only the first weekend of the month, both of these series have major American League Wild Card implications.
2. Blue Jays-Red Sox (Sept. 9-11, Rogers Centre): There are still five series remaining that feature two of the three closest contenders for the AL East crown, so we'll just list the most immediate one as representation of what should be a classic September showdown.
"Although there is a familiarity and a comfort of playing teams in your division," said Blue Jays outfielder Kevin Pillar, "you understand how quickly the standings can move when you play teams in your division."
3. Giants-Cardinals (Sept. 15-18, AT&T Park): It's hard to know exactly which series will loom largest in the Wild Card chases, but this one seems likely to carry a lot of weight, especially as it involves the two clubs who have been the class of the National League this decade.
4. Indians-Tigers (Sept. 16-18): This series is immediately followed by the Tribe's home set with the Royals on Sept. 20-22. So basically, this is the stretch that will determine if we have a legit race in the AL Central or if the Indians are going to run away with it.
"We know that we have to control our own destiny," said Tribe catcher Chris Gimenez, "which is a great feeling."
5. Dodgers-Giants (Sept. 19-21, Dodger Stadium): These two NL West rivals also face each other the final weekend of the season at AT&T Park, but first things first. It's possible Clayton Kershaw will still have a say in this series and this race.
Five key callups who could impact the races
1. Yoan Moncada, INF, Red Sox: MLBPipeline.com's No. 1 prospect just recently made the transition from second base to third in Double-A, and it's no secret that the Sox's production at the hot corner has been lackluster this season.
• Callis: What to expect from Moncada in Majors
"That's an exciting young player, extremely talented guy," Boston manager John Farrell said. "There's all positive reviews and evaluations of him. In terms of playing the position at third base, yes that conversation has been had."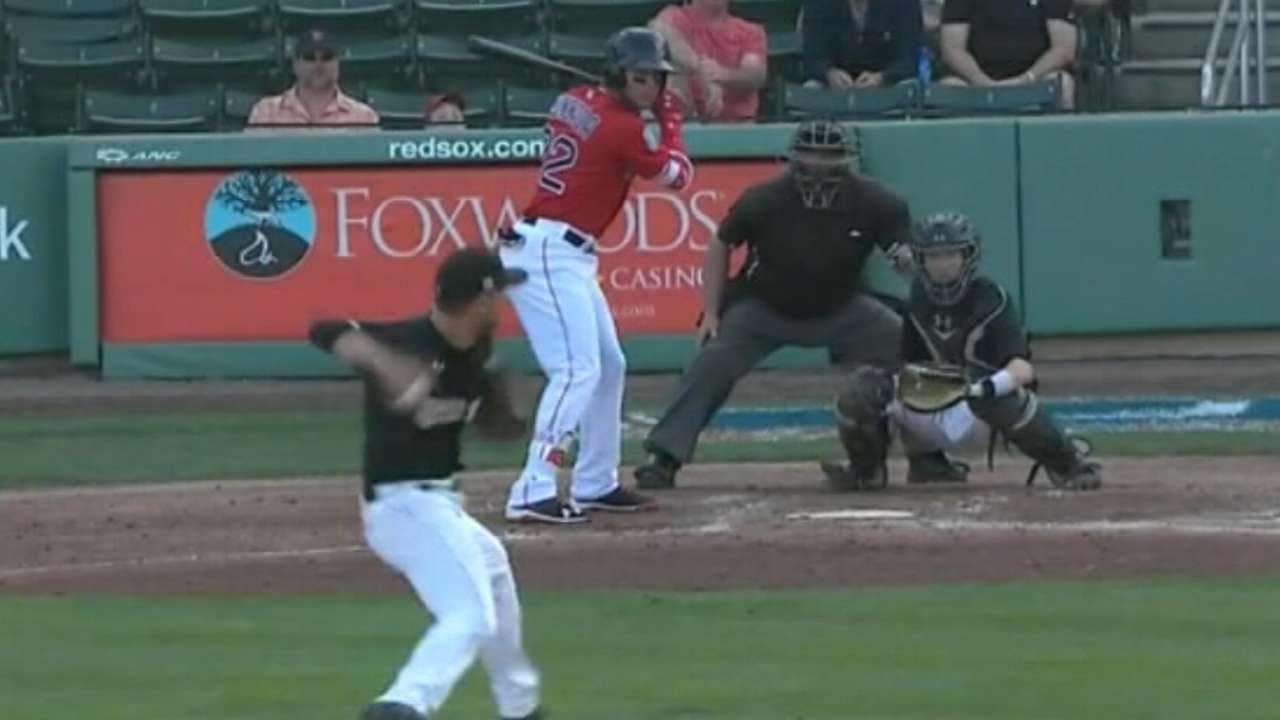 2. Jose De Leon, RHP, Dodgers: Somehow, the Dodgers have resisted the urge to promote their No. 2 prospect, who has 111 strikeouts over 86 1/3 innings at Triple-A, even as injuries have ravaged their rotation this season. But that could change soon.
3. Tyler Glasnow, RHP, Pirates: This wouldn't be his first promotion, and he's battled right shoulder discomfort this season. But with Gerrit Cole currently out of the picture, it wouldn't be a surprise to see the Bucs summon their top prospect as a starter.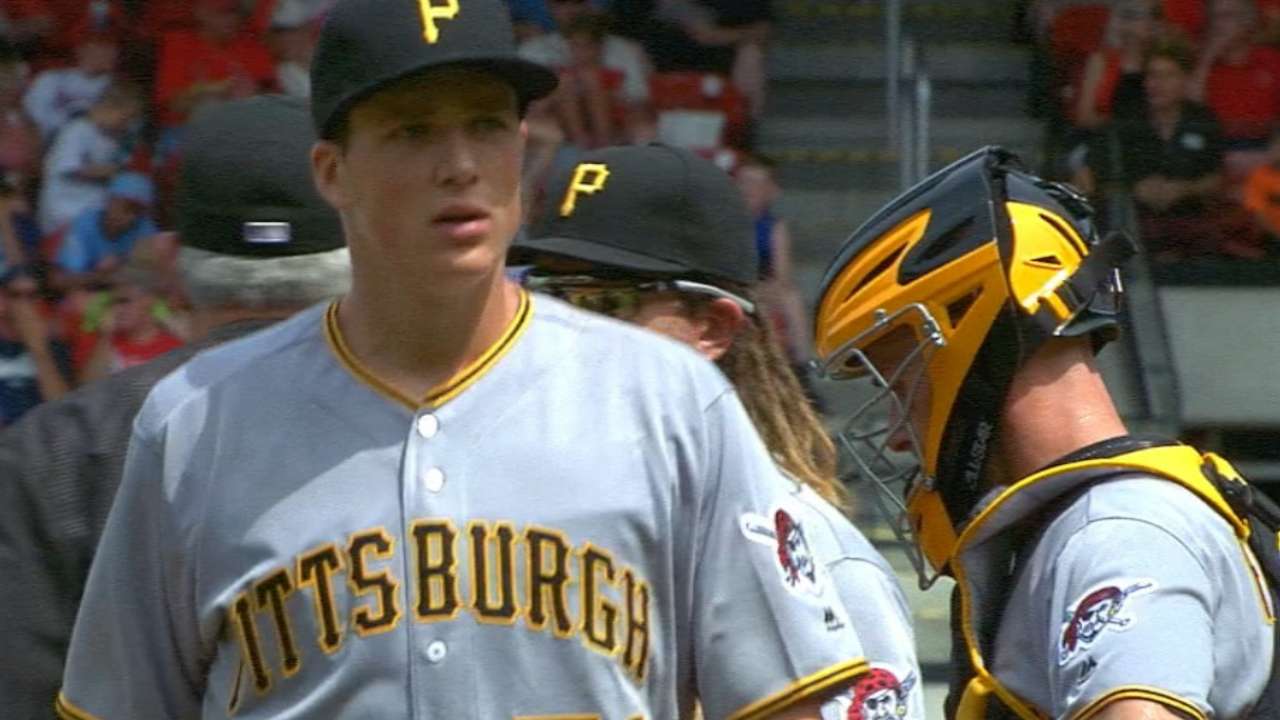 4. Joey Gallo, 3B/1B, Rangers: With Texas still fighting for home-field advantage in the AL, Gallo could provide big left-handed power off the bench.
5. Terrance Gore, OF, Royals: He's not a high-profile prospect like the others on the list, but he's the quintessential September callup -- a guy with game-changing speed off the bench who is not easy to carry on a 25-man roster.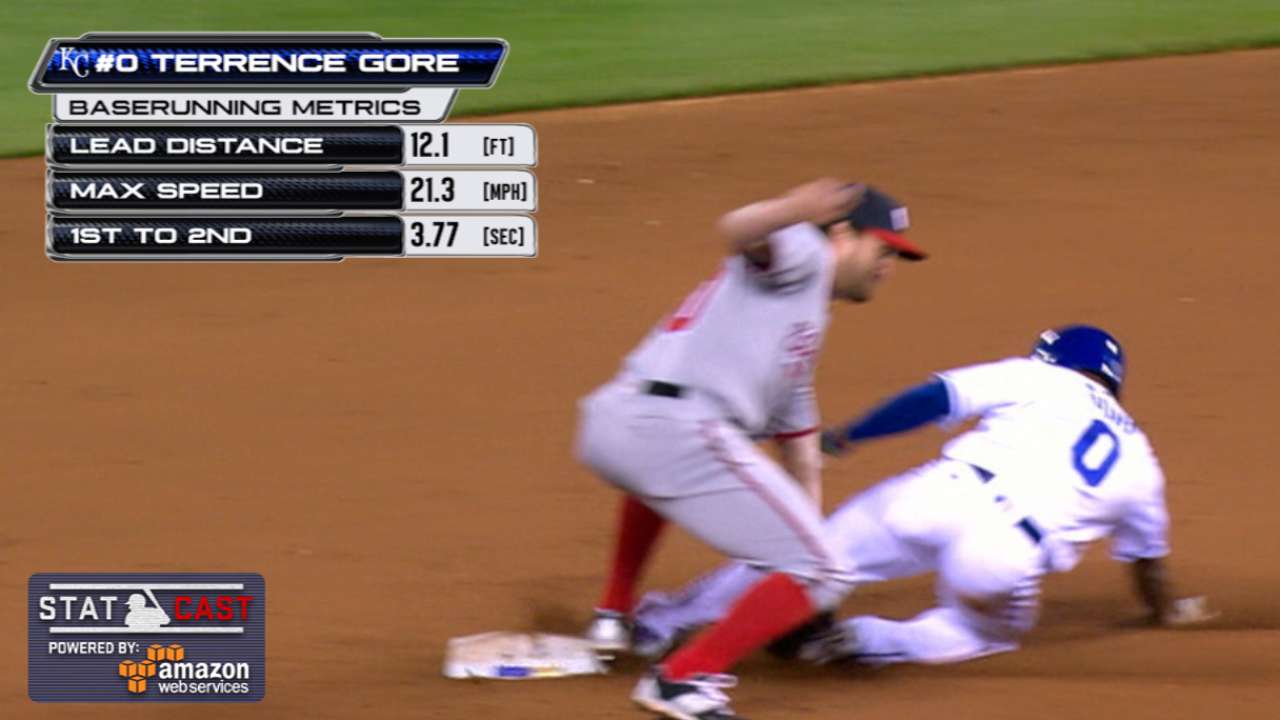 Who has the easiest road to October?
Well, the Cubs, duh. But in terms of schedule strength down the stretch for a team on the bubble, the Royals have some help in their bid to complete a stunning late-season surge. They still have 17 games remaining at Kauffman Stadium, where they have one of the best home winning percentages in baseball, and they have only 12 games left against teams with winning records. The Mets, the other '15 World Series entry, have just 10 games left against winning clubs, which helps their bid for the NL Wild Card.
Who has the hardest?
Got to be the Red Sox. They have only 10 games remaining at Fenway Park, and their travel includes a West Coast trek as part of a nine-game road trip to open the month and a 10-game journey later in the month. And, of course, as a function of playing in a division with so many teams still alive, Boston still has 20 games left against clubs with winning records.
Postseason odds (available at MLB.com/standings)
Locks (99 percent or higher)
Cubs (100): The only question is whether they'll meet and surpass the 100-wins mark. More >
Nationals (100): In there like swimwear, and just trying to keep Stephen Strasburg healthy and up to speed for October. More >
Rangers (99.7): A 22-6 record against the Astros and Mariners is how Texas won the West again. More >
Near-locks (90 percent or higher)
Indians (97.5): A 19-6 record against the Tigers and Royals bodes well for their chances of nailing down the Central. More >
Dodgers (97): The division race is still tight, but the projections love the Dodgers' ability to hold on there (72.4 percent). More >
Blue Jays (94.3): Arguably the most balanced pitching staff of the three AL East contenders, which helps their odds. More >
Looking good (60 percent or higher)
Red Sox (86.5): Working through bullpen issues in trying to send David Ortiz out on a high note. "We've got to win it for him," Mookie Betts said. More >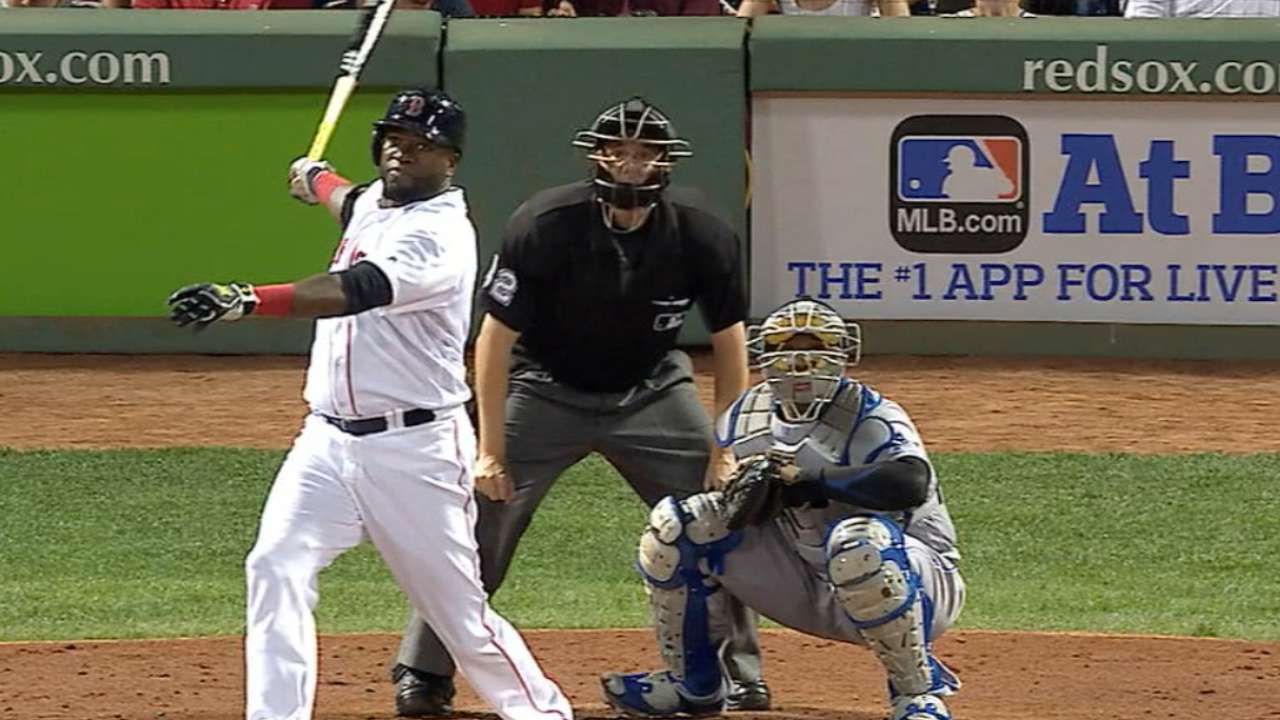 Giants (84.5): Trying to snap out of the second-half funk that threatens the tradition of even-year magic. More >
Cardinals (66.1): Learning to get by with two rookies in an injury-riddled rotation while searching for a sixth straight postseason berth. More >
Sweating it out (30 percent or higher)
Tigers (50.4): It's been an erratic year in Motown, but the Tigers could be boosted by the returns of Jordan Zimmermann and Nick Castellanos. More >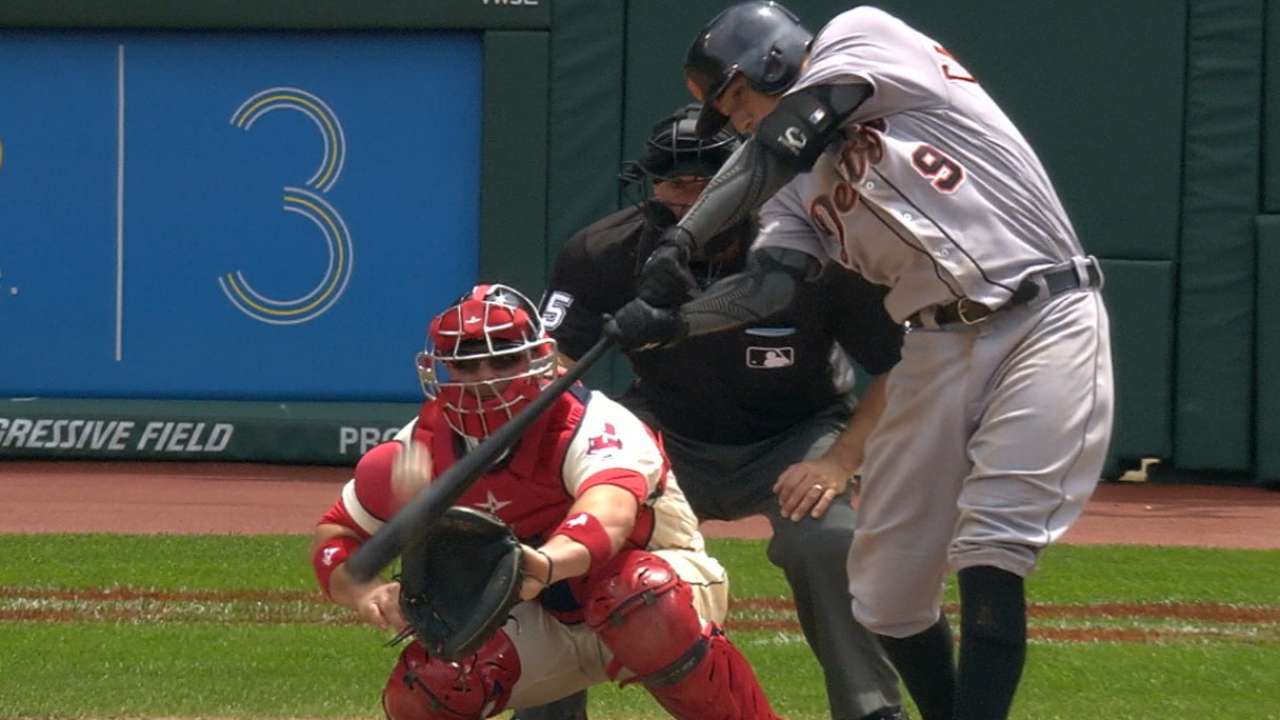 Mets (31.1): Injuries and struggles in the clutch have defined their year. But somebody once said, "Ya gotta believe!" More >
Orioles (31): Rotation issues haven't made it easy on them, but the O's still have a fighting shot in both the division and Wild Card. More >
On a wing and a prayer (between 1 and 30 percent)
Astros (25.3): Still kicking themselves after that 7-17 April, because it's been an uphill battle ever since. More >
Pirates (16.2): Winning a fourth straight Wild Card spot won't be easy, but they've still got six left against a Cards club they're chasing. More >
Mariners (5.4): They need a sustained hot stretch from the offense if they're going to end the game's longest October drought. More >
Yankees (5.1): Trade your best hitter and two key 'pen pieces and get better? Bizarro World in the Bronx. More >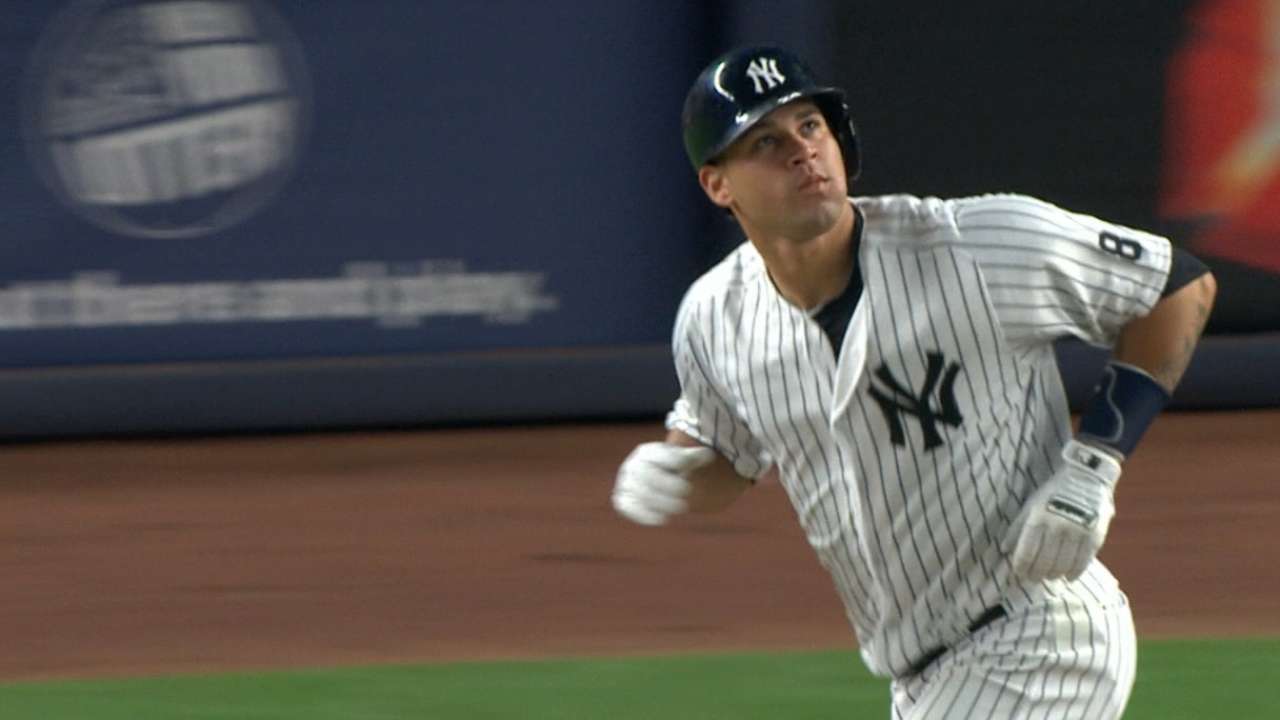 Royals (4.7): How much rally is in that mantis, anyway? The bullpen would make this a dangerous October team, but a lot has to go right to get there. More >
Marlins (4.6): Losing Giancarlo Stanton really hurt, and Jose Fernandez's innings must be watched closely. More >
Anthony Castrovince has been a reporter for MLB.com since 2004. Read his columns and follow him on Twitter at @Castrovince. This story was not subject to the approval of Major League Baseball or its clubs.