Mariners have schedule on their side for run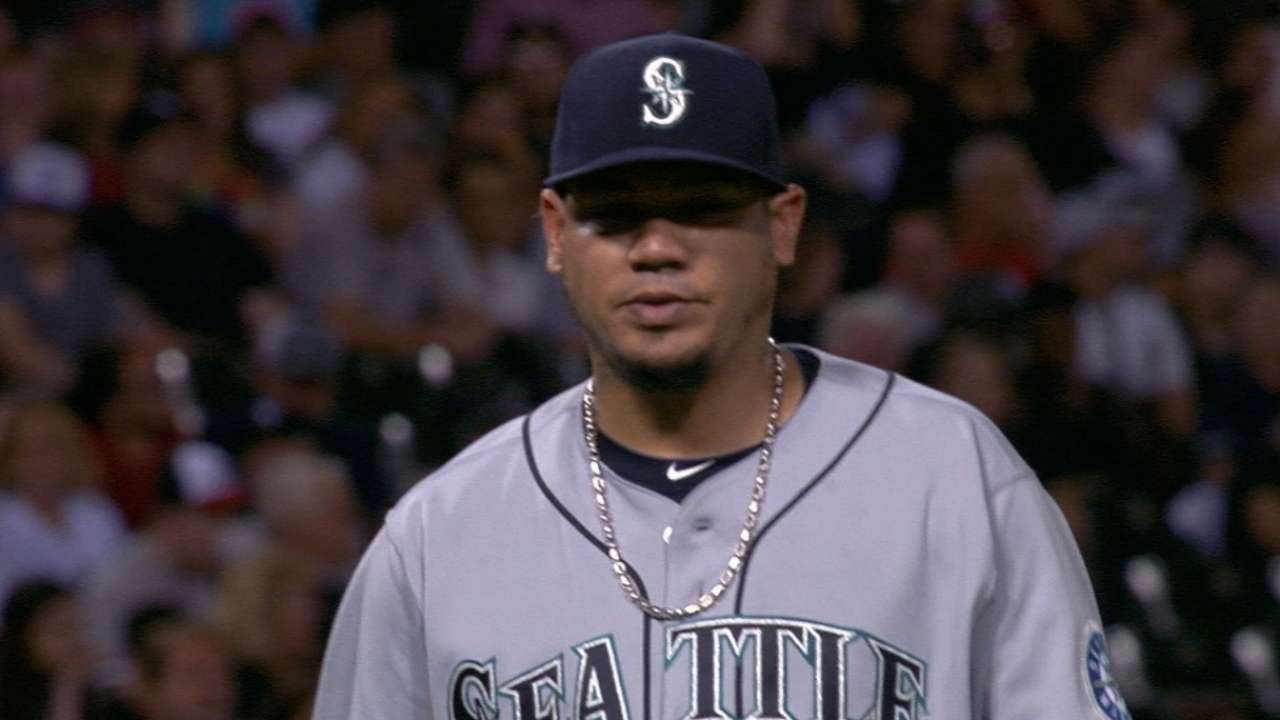 SEATTLE -- August came to a merciful end for the Mariners on Wednesday as they limped home from a road trip that dented their psyche a bit, not to mention their playoff hopes. But as the calendar turns to September, Seattle is hoping to reignite a run for an American League Wild Card berth.
With 29 of the season's 162 games remaining, the Mariners know one thing: They still have a puncher's chance. Seattle can still make some noise. The Mariners still have a shot at ending Major League Baseball's longest playoff drought and getting the franchise to the postseason for the first time since 2001 if they take advantage of a favorable schedule and put together another hot streak down the stretch.
Seattle hit Thursday's off-day sitting four games back of Baltimore and Detroit for the second AL Wild Card spot.
"We have nothing to lose," said Felix Hernandez. "We just have to go out and play against everybody and show the people what we can do. We have good enough players here to win games. We just have to have fun."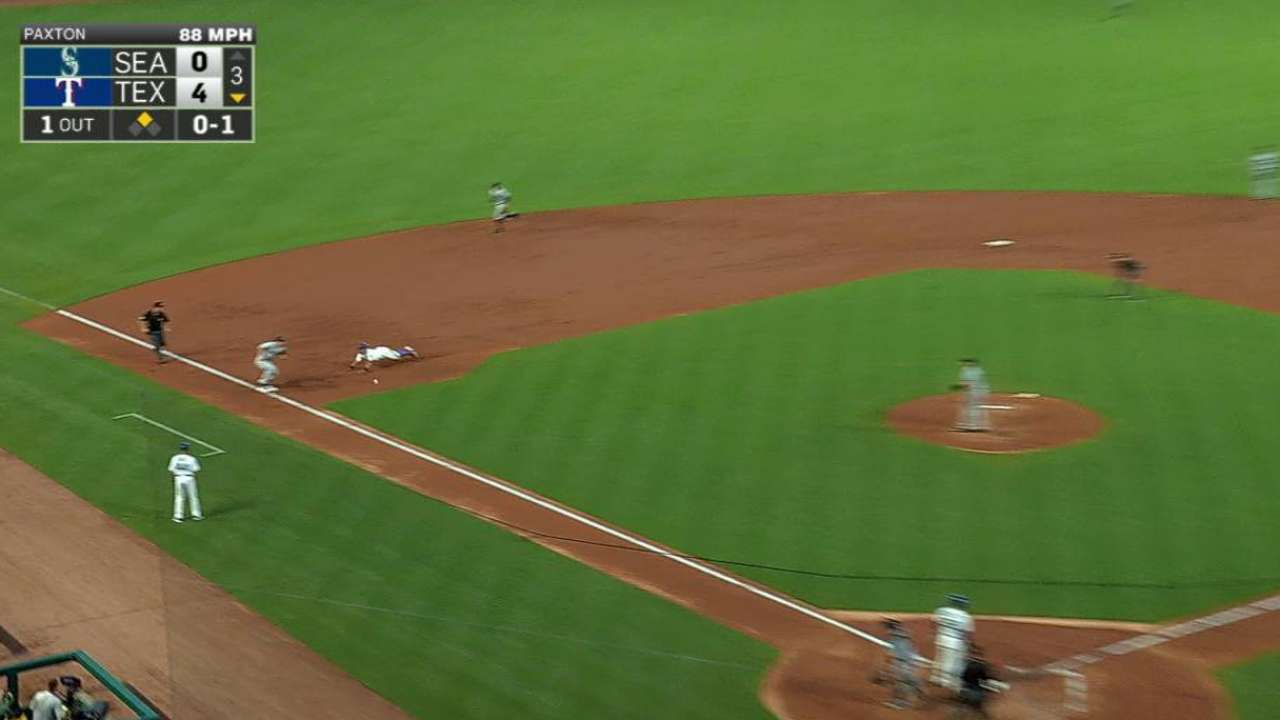 Fun comes with winning, of course, and the Mariners have seen both ends of that spectrum this year. This is a club that went 23-10 from mid April to late May to take an early lead in the AL West. And it's a club that went 14-4 in early August to put itself in prime position for the AL Wild Card, only to finish the month on a 1-8 stumble that included getting swept in Texas the past three days.
"Obviously it was a bad trip," said general manager Jerry Dipoto. "This was not an easy week for us. We faced a lot of tough pitching, and sometimes we made it tough on ourselves. That's what happens in a baseball season -- you have your ebbs and flows. But we've hit the floor before, and we seem to bounce back off it. We'll get back home and hopefully get healthy, because that trip didn't do a heck of a lot for us."
So is there a run left in his club?
"I don't see any reason why not," said Dipoto. "Ten days ago, we were playing as good as anybody. That's the way baseball goes."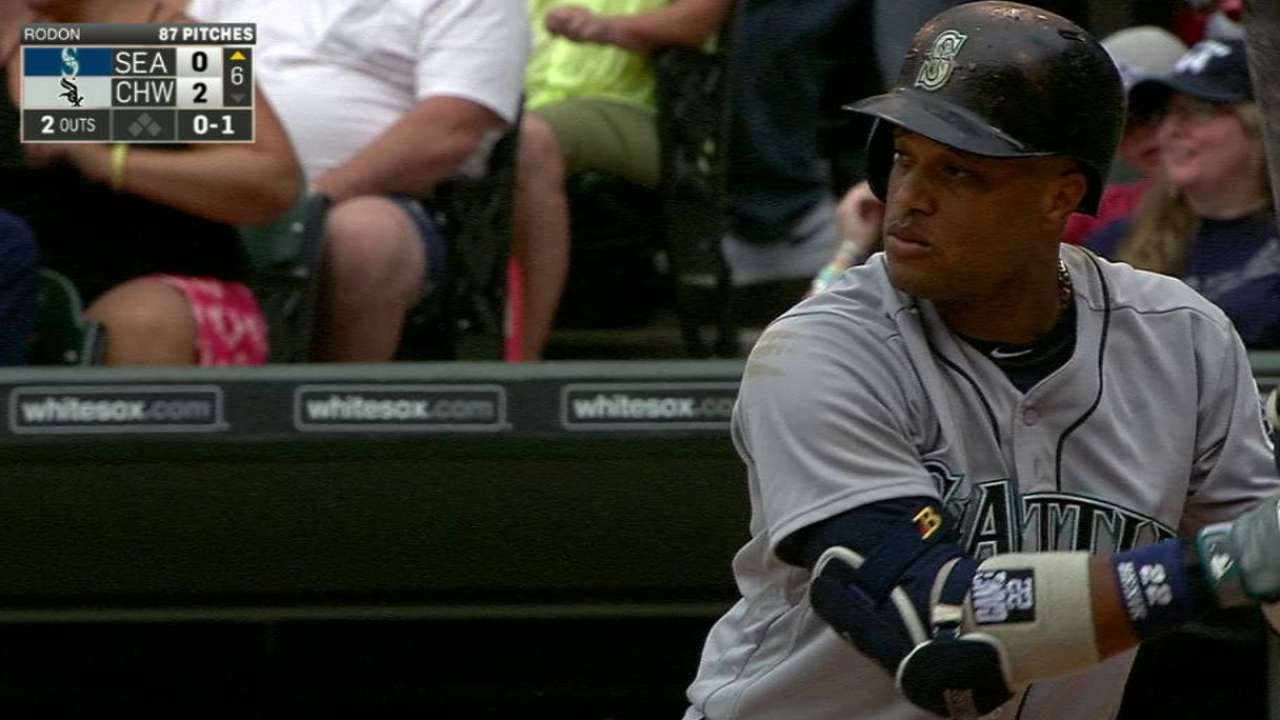 What the Mariners would love is to heat up again now to get to a point where they have a legitimate shot in the final week.
"That was the goal when the new regime came into Seattle, to play meaningful games in September," first-year manager Scott Servais said. "Now, how meaningful? That's another level, and that's where we want to get to. Getting to the point where our fan base feels it and is tied to us every day. That's what September baseball is all about."
"I've been here where we weren't playing meaningful games [in the final month], and that's absolutely terrible," said third baseman Kyle Seager, now in his sixth season with the franchise. "In 2014, when we were playing meaningful games, that was a lot of fun. There's a buzz. The city is awesome.
"We're in a little rough stretch right now, but we're still in it in the grand scheme of things. If we turn this around and start playing a little better, we're right there in the middle of it."
Seattle does have a favorable September schedule. Of the 29 remaining games, 16 are against the Angels, A's and Twins -- three non-contending clubs. And with four games remaining against the front-running Rangers and six against the fellow AL Wild Card hopeful Astros, the Mariners will have a chance to make up ground if they play well against those AL West foes.
Additionally, 17 of the final 29 -- including seven of 10 against Texas and Houston -- are at Safeco Field, where Seattle has gone 36-23 since opening the year with a five-game losing streak.
But for those games to really matter, clearly the Mariners must play better than they have in the past week.
"August was a challenging month," Servais said. "We were very good at times and obviously it didn't end on a positive note. We'll regroup, we'll have a couple extra guys here with September callups, and we'll see where we go."
The road ahead
The Mariners have been in contention in the AL West all season, but they hit a rough patch at the end of August. They are fighting to hang close enough to make a move in the final month as they attempt to end MLB's longest playoff drought and get back to the postseason for the first time since 2001, under the new regime of GM Jerry Dipoto and manager Scott Servais.

• Home games: 17
• Road games: 12
• Games vs. teams over .500: 13

• Two key series: Sept. 5-8 vs. Rangers; Sept. 19-21 vs. Blue Jays

• Help on the way? The bullpen will get some reinforcements with Evan Scribner activated Sept. 1, Drew Storen and Tom Wilhelmsen eligible to come off the DL on Sept. 4 and 9, respectively, and Tony Zych able to return from Triple-A on Sept. 5.

• Cause for concern: The offense has struggled toward the end of August, particularly against left-handed starters, and the rotation -- while finally stable at the moment -- has been a merry-go-round much of the season and can't afford any more hiccups or hurts.
Greg Johns has covered the Mariners since 1997, and for MLB.com since 2011. Follow him on Twitter @GregJohnsMLB and listen to his podcast. This story was not subject to the approval of Major League Baseball or its clubs.