Longoria reaches for amplified personal goals
With altered mental approach and weightlifting regimen, slugger tops 30 HRs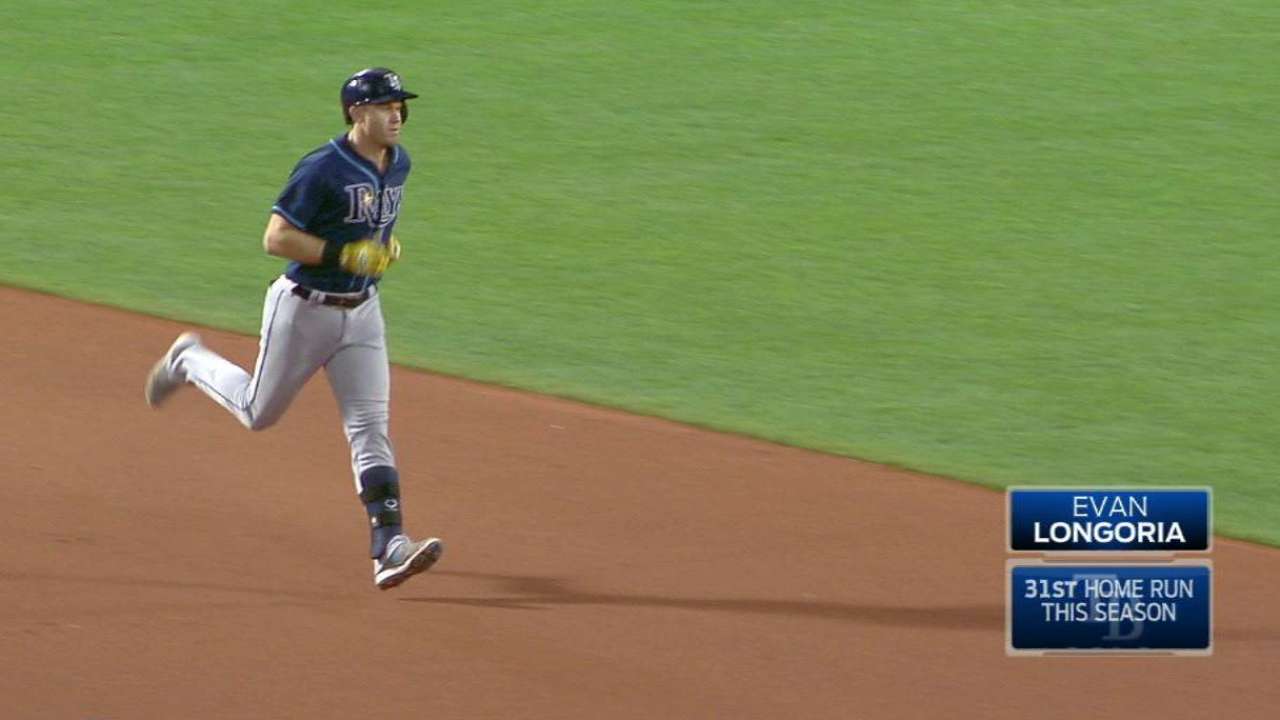 ST. PETERSBURG -- Before the 2016 season started, Evan Longoria used part of his Spring Training to write down all the statistical goals he had for the upcoming campaign. This wasn't about how the team would do or the number of wins or losses the Rays would accumulate.
It was about Longoria -- a former superstar who totaled just 43 home runs the past two years despite missing just two games over that span. This was a player who had seen his batting average, on-base percentage and slugging percentage dramatically decline following his first six Major League seasons.
Longoria didn't share the exact goals. What he would say, though, is that in the best season of his career, he still hasn't achieved what he'd set out to accomplish. And Longoria has done it by watching less video of his struggles, keeping a consistent swing and doing more in-season weightlifting.
"There were a lot of people saying last year or early this year, questioning, 'Where has he gone?'" Tampa Bay manager Kevin Cash said. "I think he's answered a lot of those questions with the season he's put together this year."
With a month to play, Longoria has launched 31 home runs -- two shy of matching his career high. His 83 RBIs lead the team by 18. He's batting .285 and getting on base at a .334 clip. And Longoria hasn't had anything resembling a prolonged slump since May.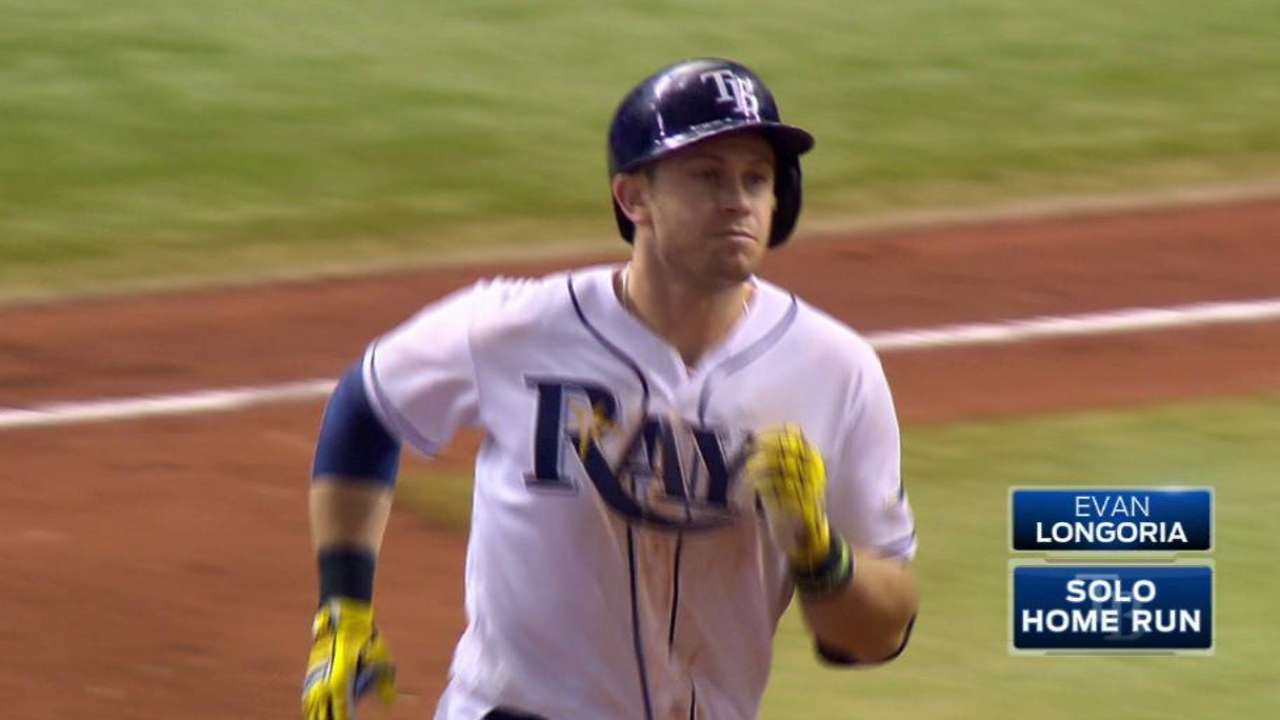 With the Rays on pace for their worst season since the year before Longoria was first called up to the Majors in 2008, he has re-established the superstar status that at one point seemed to be stuck in his past.
"I feel like I haven't really had a prolonged stretch where I felt lost," Longoria said. "Whatever happened in the past offensively wasn't going to happen this year. If I started to struggle, I wasn't going to let those thoughts creep in and I wasn't going to let those negative thoughts impact the next day. It's really helped me this year."
Longoria has consciously tried to keep on more weight this season, and that means lifting more and later into the season. In previous years, he might come in and ride the bike to get ready, but Longoria has ramped it up more consistently -- a practice he believes might be necessary as he gets older.
Longoria also eliminated his approach of trying to replicate an exact swing that had made him successful in the past. When he would get into a small funk, he would study himself and look for deficiencies. Now, Longoria is going with instincts and feel, and it's paying off.
At age 30, Longoria might be having his most powerful season. On May 27, Longoria was batting .247 with just eight home runs and 20 RBIs. His year looked destined to be identical or worse to the two that came before it. Since then, Longoria has hit .307 with 23 home runs and 63 RBIs. He's had only one stretch of four games in which he's gone hitless.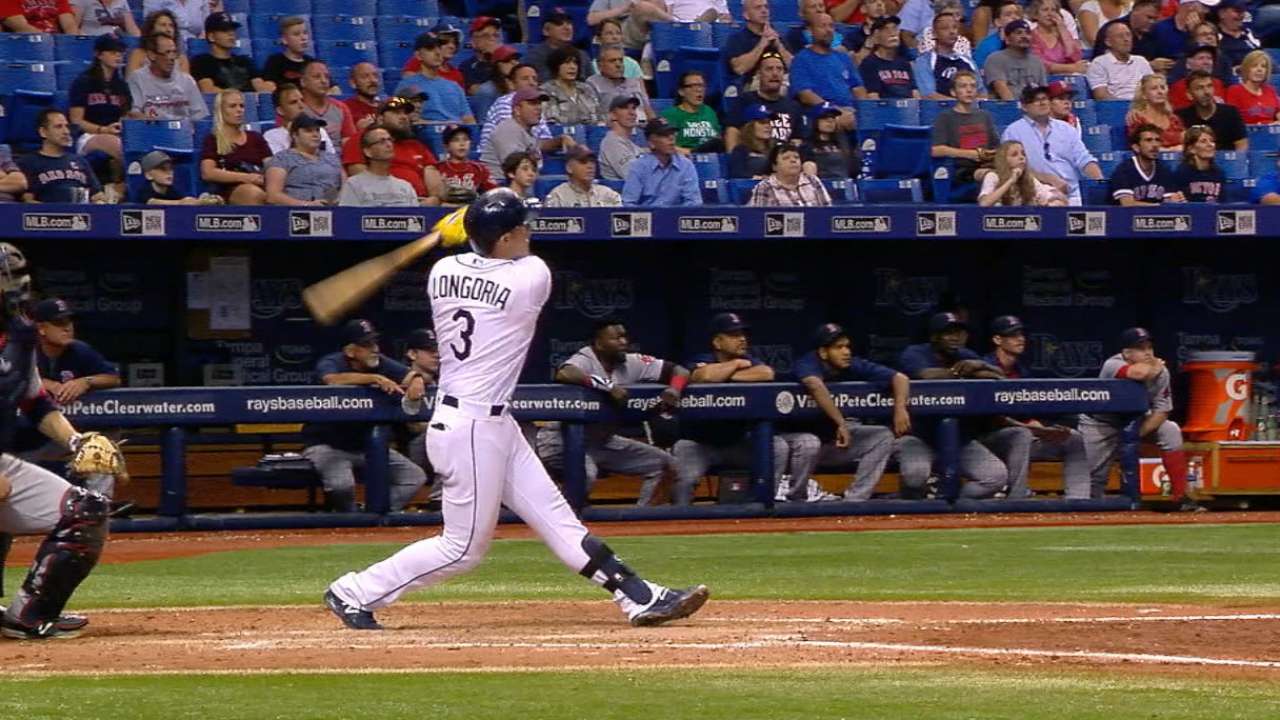 "I think with the season he's had," hitting coach Derek Shelton said, "and what he's done, it doesn't take much for him to get it back going."
Longoria had never before set statistical goals for himself and written them down. When he did it this year, he purposefully inflated them to give him something to reach for, and didn't have any set plans to revisit them. But with the surge Longoria has put together, what he's accomplishing could go beyond what even he expected of himself.
"Thirty homers is always kind of that magic number," Longoria said. "I don't think there's going to be a huge group of players that hit 30. It's a cool number, it's a number I'm very proud of at this point. Something that I can build on and see what kind of special year I can end up having."
Sam Blum is a reporter for MLB.com based in St. Petersburg. This story was not subject to the approval of Major League Baseball or its clubs.