Blue Jays will lean on experience of 2015
Toronto enters September with lead in AL East for second straight year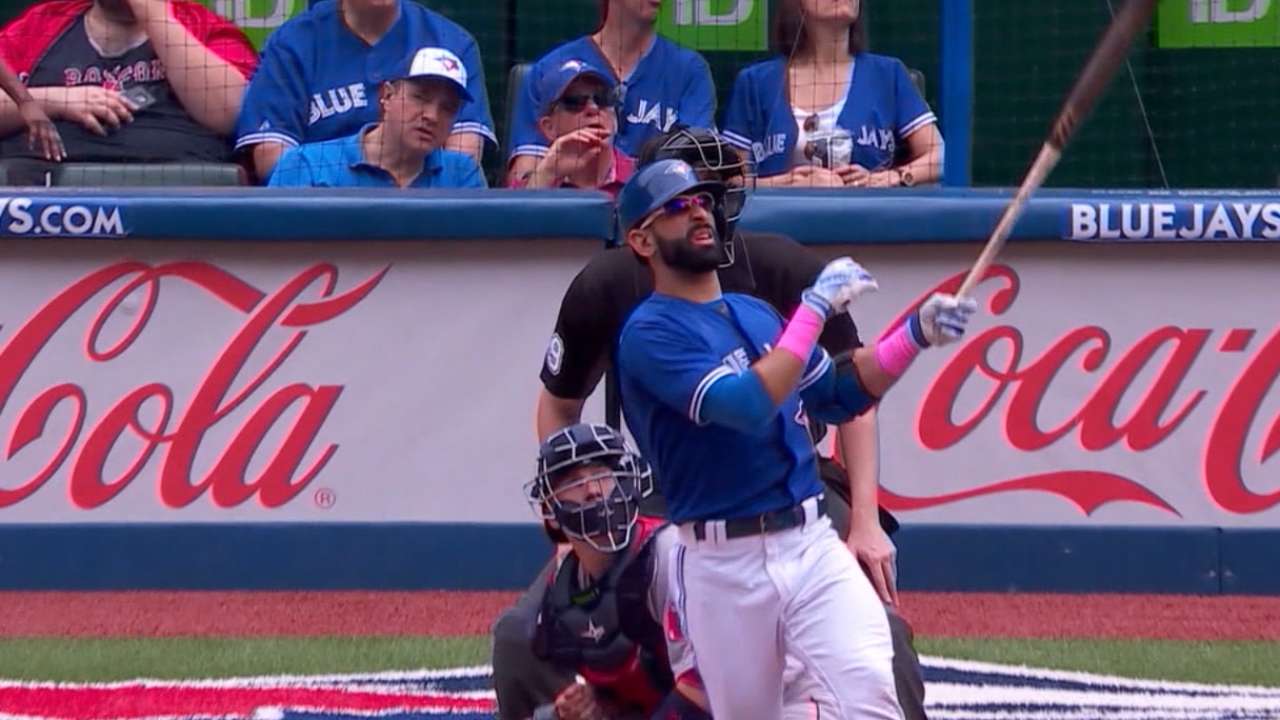 A year ago, as the Blue Jays entered September with a 1 1/2-game lead in the American League East, they had the weight of a 22-year playoff drought hanging over them. Most of their roster had never experienced postseason action.
"No one knew what it was like to be a winner in the big leagues," center fielder Kevin Pillar said.
The same can't be said this time around. After claiming its first division title since 1993, Toronto now has its sights set on doing it again. The Blue Jays enter September in a similar position -- wielding a two-game advantage -- but this time knowing what it takes to hold onto a late-season lead.
"I think a lot of people were scared of the unknown," Pillar said. "I think a lot was unknown last year. We didn't know what we were getting ourselves into -- not only for us individually, but us as an organization."
The unknown in 2016 is focused around 24-year-old right-hander Aaron Sanchez, who sets a new career high in innings pitched with every out he records. The youngster has been phenomenal, going 13-2 with a 2.88 ERA, but Toronto may shut him down before the season ends.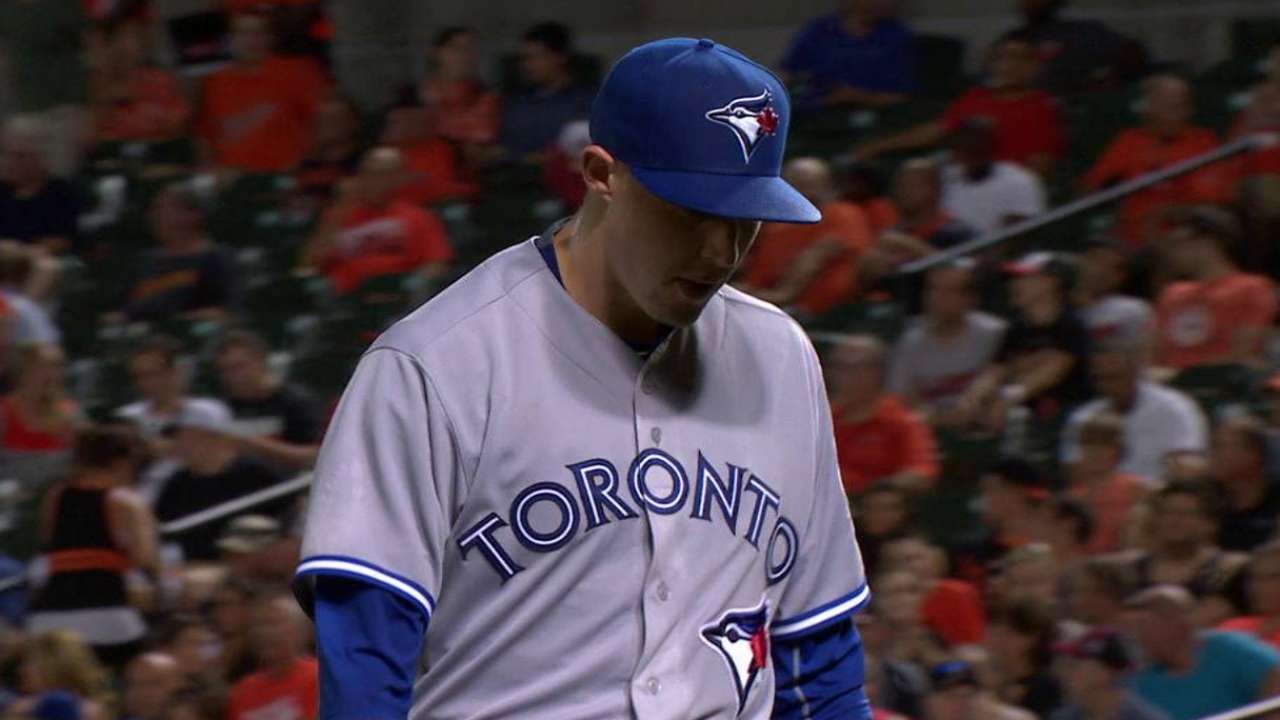 Manager John Gibbons ruled out moving Sanchez to the bullpen, meaning the young righty will remain in the rotation as they continue to monitor him.
"We are not going to get carried away, I know that," Gibbons said before Sanchez's start Wednesday. "There is no set date or number -- right at the moment anyway."
"We'll make the adjustment when we need to," pitching coach Pete Walker said. "We'll talk to him. We'll talk to the training staff. We'll keep an eye on his games and how they go."
With or without Sanchez, the rotation will be key for the Blue Jays for the rest of the season. They've posted the lowest ERA among any starting staff in the AL, and maintaining that consistency will be pivotal as they enter September with the slimmest division lead in the AL.
Toronto is in the midst of a stretch of 15 straight games against divisional foes, and the Blue Jays will finish with 10 more within the AL East. Gibbons said that's the way it should be, but with four AL East teams in the playoff hunt, it won't make for many easy wins.
"Our division is tough. There is tough pitching and the lineups are good, so ideally you'd like to play some teams that aren't as good," Pillar said. "Although there is a familiarity and a comfort of playing teams in your division, you understand how quickly the standings can move when you play teams in your division."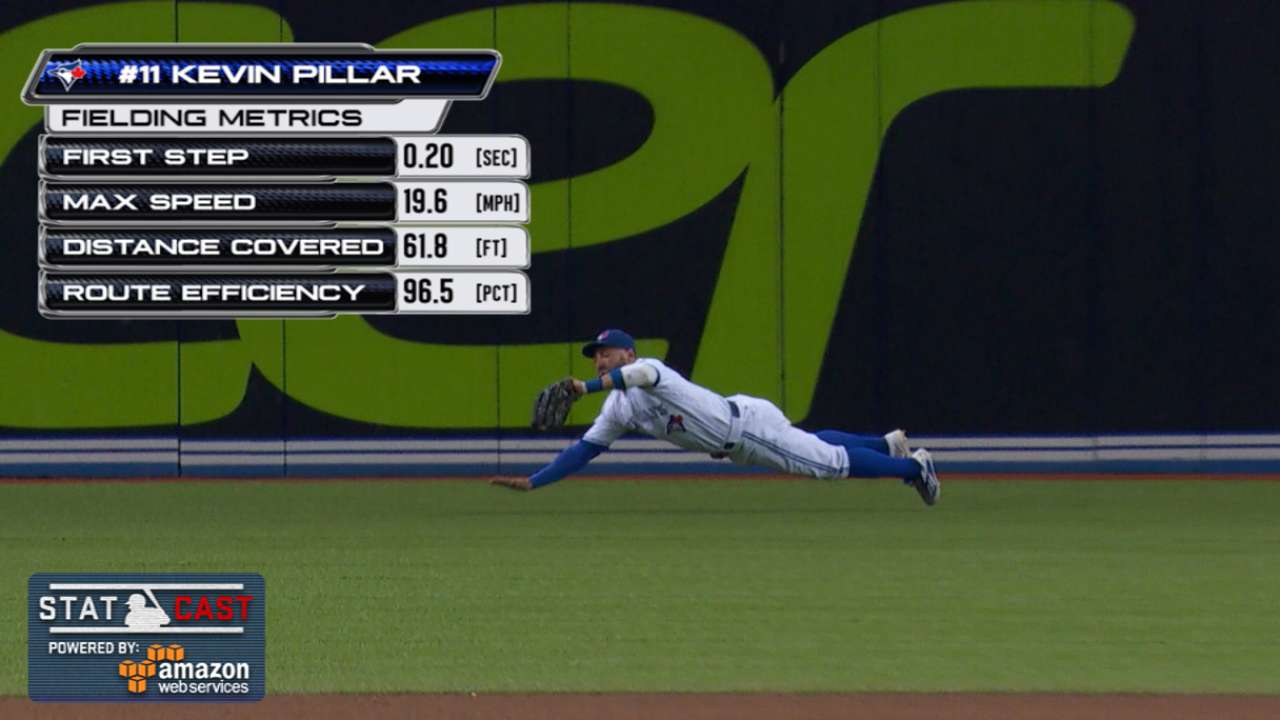 To pull away in 2015, the Blue Jays went 15-11 against the AL East after the calendar flipped to September. While the current team understands last season's success doesn't guarantee a spot in the playoffs this time around, there is a degree of comfort of having closed out the division after being in this position once before.
"To be able to say that we did it goes a long way, because really it had been so long around here," Gibbons said.
The road ahead
The Blue Jays have turned it on since the calendar flipped to July, climbing to the top of another competitive race in the AL East. After winning their first division title since 1993 last season, Toronto has positioned itself to take home a second straight crown with a strong finish.

• Home games: 13
• Road games: 16
• Games vs. teams over .500: 19

• Two key series: Sept. 19-21, at Mariners; Sept. 30-Oct. 2 at Red Sox

• Help on the way? Dalton Pompey swiped four bases in the postseason for Toronto last year, and he could provide a pinch-running boost again down the stretch. The 23-year-old has 154 stolen bases in his Minor League career.

• Cause for concern: Sanchez has been brilliant this season, but the 24-year-old has already thrown more pitches than he ever has in the Minors or Majors. How much more he has in the tank, and how many more innings Toronto allows him to throw, could determine the success of the pitching staff.
Ryan Baillargeon is a reporter for MLB.com based in Baltimore. This story was not subject to the approval of Major League Baseball or its clubs.