Latest performance validates Finnegan as starter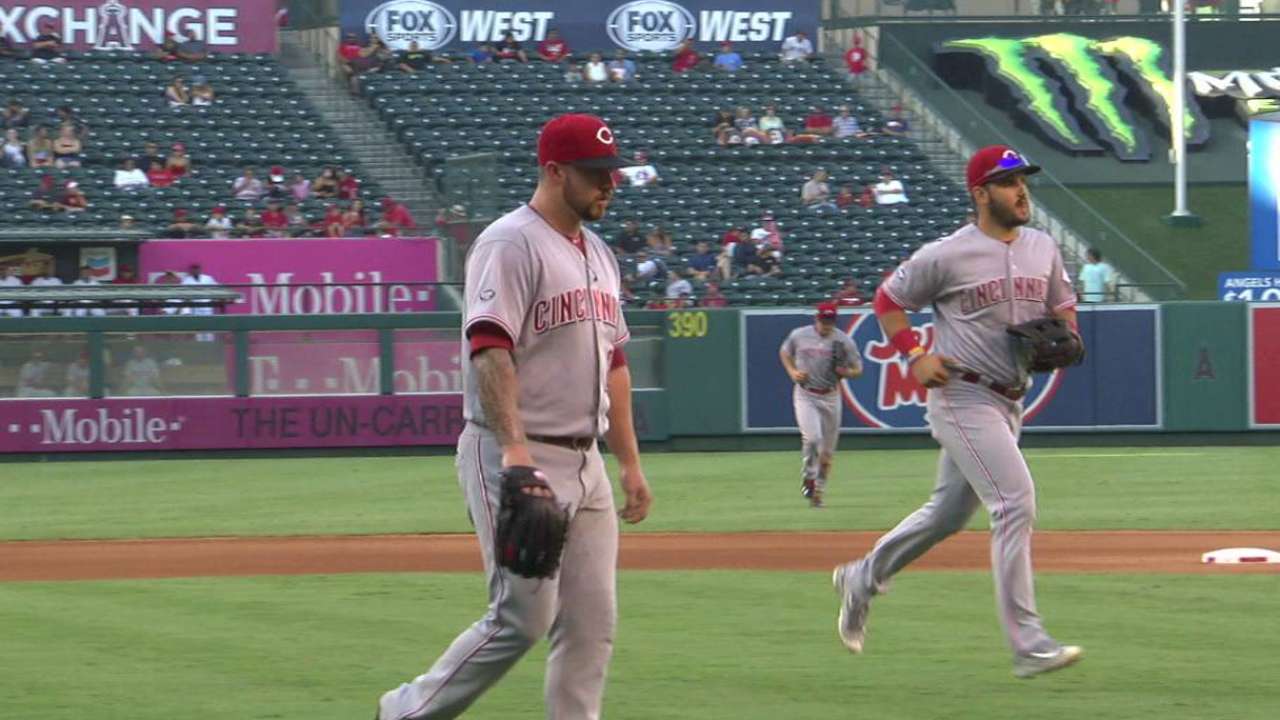 ANAHEIM -- Instead of fading down the stretch during his first full season as a starter in the Major Leagues, Reds left-hander Brandon Finnegan appears to have become stronger and more effective.
Finnegan was on the losing end of the Reds' 3-0 defeat to the Angels on Wednesday but did his job. The Angels sat Mike Trout and Albert Pujols, but Finnegan's line was respectable in any setting with two earned runs on five hits over seven innings. Second in the Majors in walks, he did not allow any free passes and struck out nine.
Over his last three starts, totaling 20 innings, the 23-year-old Finnegan has given up four earned runs and racked up 29 strikeouts while his opponents are batting .132 (9-for-68).
"We're looking at a kid that doesn't have a lot of development time in the professional system," Reds manager Bryan Price said. "He spent most of his time in professional baseball as a big leaguer. Who does that? Not many. He's had to learn on the fly, and he's done a wonderful job. I'm proud of the development he's shown from the beginning of the season to the present."
Finnegan is 8-10 with a 4.19 ERA in 27 starts spanning 154 2/3 innings with 72 walks and 127 strikeouts. Because of numerous short starts, a high walk rate and a lack of a third pitch, his long-term viability as a starter was an open question for much of the season.
But in the last month-plus, Finnegan has proved he belongs in a rotation. He has found traction with a refined changeup, notching five of his strikeouts with it on Wednesday, all on swings and misses.
"I've had some bad starts that kind of put you down," Finnegan said. "It's really easy to get down on yourself when you give up as many runs as I did in those two starts [before the All-Star break]. These are kind of making up for it, and I'm proving to myself, and hopefully everyone else, that I can start."
Aided in part by late afternoon shadows, both Finnegan and Angels pitcher Ricky Nolasco were dispatching hitters quite often. But after Andrelton Simmons' one-out double in the sixth, C.J. Cron hit a broken-bat RBI single before Jeffry Marte followed with an RBI double.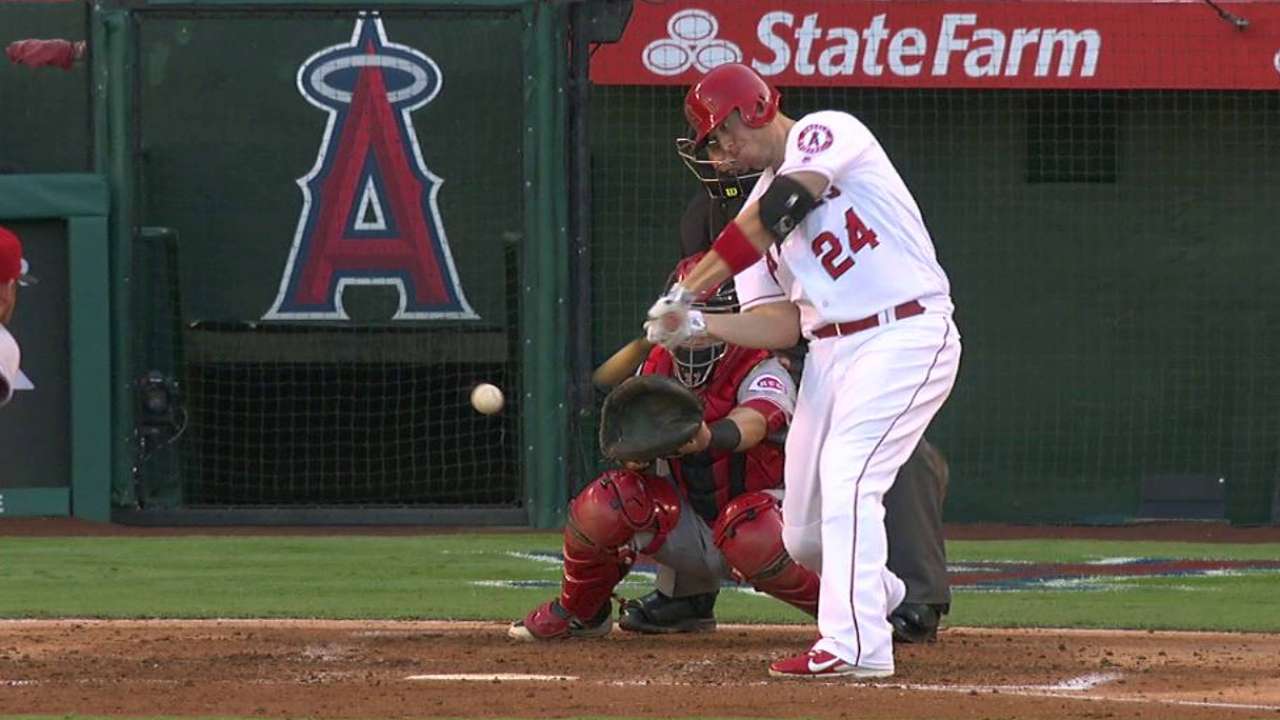 Finnegan was efficient throughout, throwing 84 pitches over his seven innings. It marked the fourth time this season he completed at least seven, but he has done it in two of his last three starts.
"His development has been exceptional, really a highlight of the season," Price said.
Price and the Reds are looking toward curtailing Finnegan's innings over the final month to a still undisclosed number. Naturally, he would like to keep making as many starts as he can.
"I feel pretty good right now," Finnegan said. "I had a couple of starts there at the end of the first half where my arm was just dead and I didn't have anything on the ball and I couldn't command it well. I've been working hard to keep strong, and I feel like I can finish up the season if they let me. If not, that's out of my hands. I just have to keep going out there every time I get the ball."
Mark Sheldon has covered the Reds for MLB.com since 2006, and previously covered the Twins from 2001-05. Follow him on Twitter @m_sheldon and Facebook and listen to his podcast. This story was not subject to the approval of Major League Baseball or its clubs.