Changed attitude driving Wisler to more success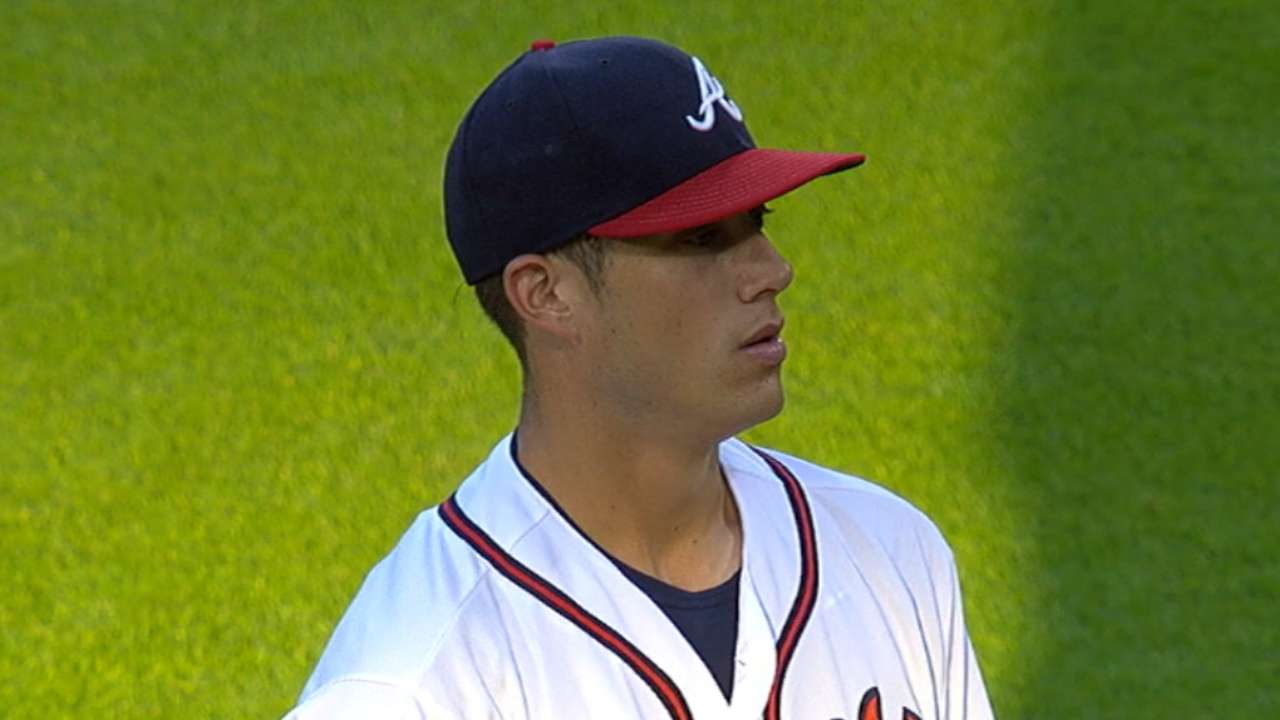 ATLANTA -- Matt Wisler might still be the same mild-mannered young man whose mere presence will not intimidate those around him. But now that he has been humbled by an unexpected return to the Minors, it appears Wisler may have gained a little of that edge and attitude the Braves want to see more of whenever he is on the mound.
Though he might not have been as dominant as he was in Arizona last week, when he carried a no-hit bid into seventh inning, Wisler displayed confidence and some mental strength as he completed six solid innings in Wednesday night's 8-1 win over the Padres at Turner Field.
"I feel like he's come back and he's competing rather than thinking, and I think that's important because when he thinks it seems like it kind of unravels," Braves infielder Gordon Beckham said. "But when he's out there just worrying about what pitch he's going to throw and just competing, he seems to do a lot better."
Buoyed by the confidence gained as he allowed two hits over eight innings while making his first big league start in nearly a month last week in Arizona, Wisler notched a career-high 10 strikeouts as he limited the Padres to one run and four hits. His only costly mistake during this six-inning effort was committed in the fourth inning, when he concluded an eight-pitch at-bat with a fastball that Oswaldo Arcia hit over the right-field wall.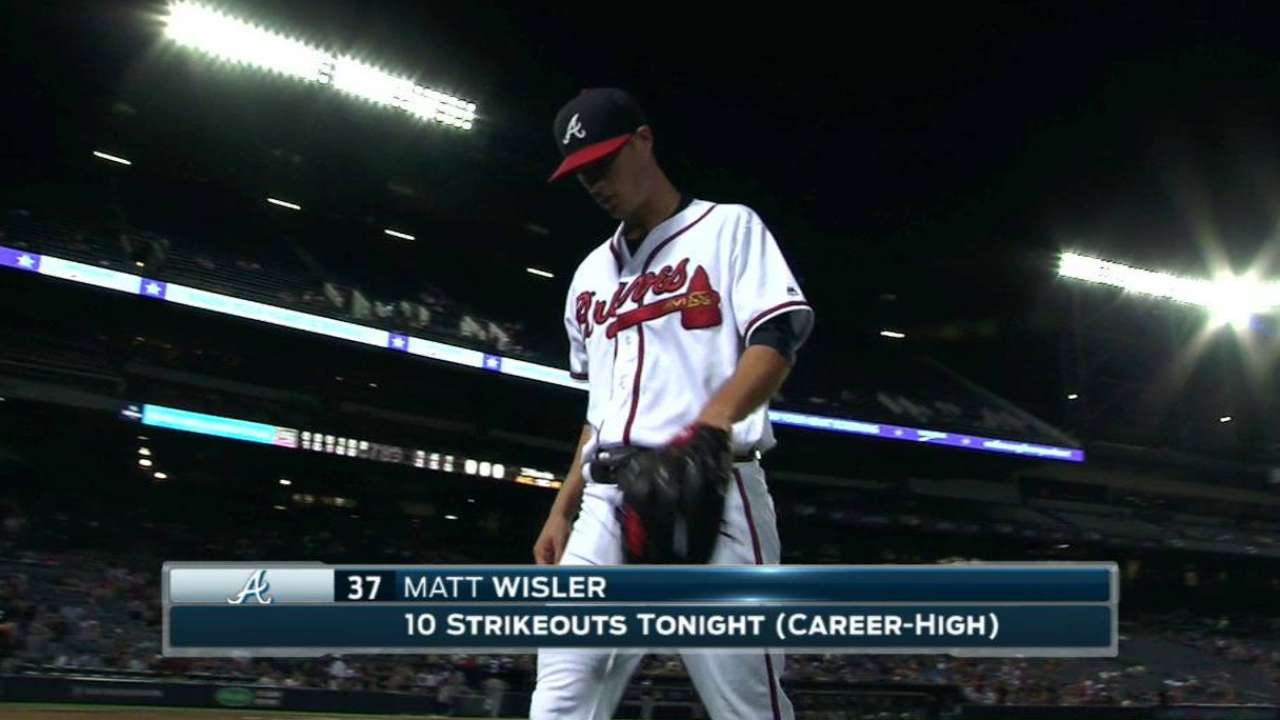 "The focus is a little better," Braves manager Brian Snitker said. "The biggest thing is he's too hard on himself a lot of times … You're looking at a young pitcher who hasn't been around that long, but to back that [Arizona start] up with this one is a good sign."
Other than Mike Foltynewicz, Wisler has the best pure stuff of anybody currently within the Atlanta rotation. He displayed his potential as he posted a 3.21 ERA through this season's first 10 starts. But as he encountered some adversity in June, he battled some mechanical issues that affected his patented slider and became too cerebral when he attempted to thwart scoring threats from the stretch. Consequently, he posted a 7.71 ERA over his next 10 starts and earned the demotion to Triple-A Gwinnett after his July 28 clunker against the Phillies.
"I think it was in my best interest to go down," Wisler said. "I think they made every decision right to send me down and tell me what to work on. I got to clear my head and go down there and make adjustments without worrying about too much. The past week, I've started to feel the adjustment on the stretch. Now, when I get runners on base, I attack the same way I do from the windup."
Wisler showed some of the competitive edge the Braves have been seeking on Wednesday, when he escaped both the first and third innings unscathed after putting two on with two outs. He then stranded two more runners in the sixth, when he ended his 110-pitch outing by striking out Derek Norris.
"I think every start from here on out in my career, I've got to pitch like I have something to prove," Wisler said. "I can't pitch timid or anything. I've just got to go out and attack hitters. Sometimes you're going to get beat with your best stuff and sometimes, you're going to go out there, not have good stuff and get outs. It's just a matter of going out there every fifth day, taking the ball and competing as hard as I can for nine innings."
Mark Bowman has covered the Braves for MLB.com since 2001. This story was not subject to the approval of Major League Baseball or its clubs.