Nats hope to 'keep jelling,' surge in September
By shoring up some loose ends, Washington aims to peak for postseason
PHILADELPHIA -- The Nationals enter September with the second-best record in the National League and the second-biggest division lead in all of baseball, and they are well on their way to capturing their third NL East title in the past five years.
And perhaps the most intriguing aspect of these Nats is that they have yet to play their best baseball.
With the exception of a tremendous April, Bryce Harper has not looked like the reigning NL Most Valuable Player Award winner, but he has shown signs of a breakout recently. Washington had the least productive leadoff hitters in the Majors until it installed Trea Turner at the top of the order and in center field just after the All-Star break. Add those two to a lineup featuring Daniel Murphy and Wilson Ramos -- both having career years -- a healthy and productive Anthony Rendon and the solid Jayson Werth, and suddenly the Nationals boast one of the most formidable offenses in baseball.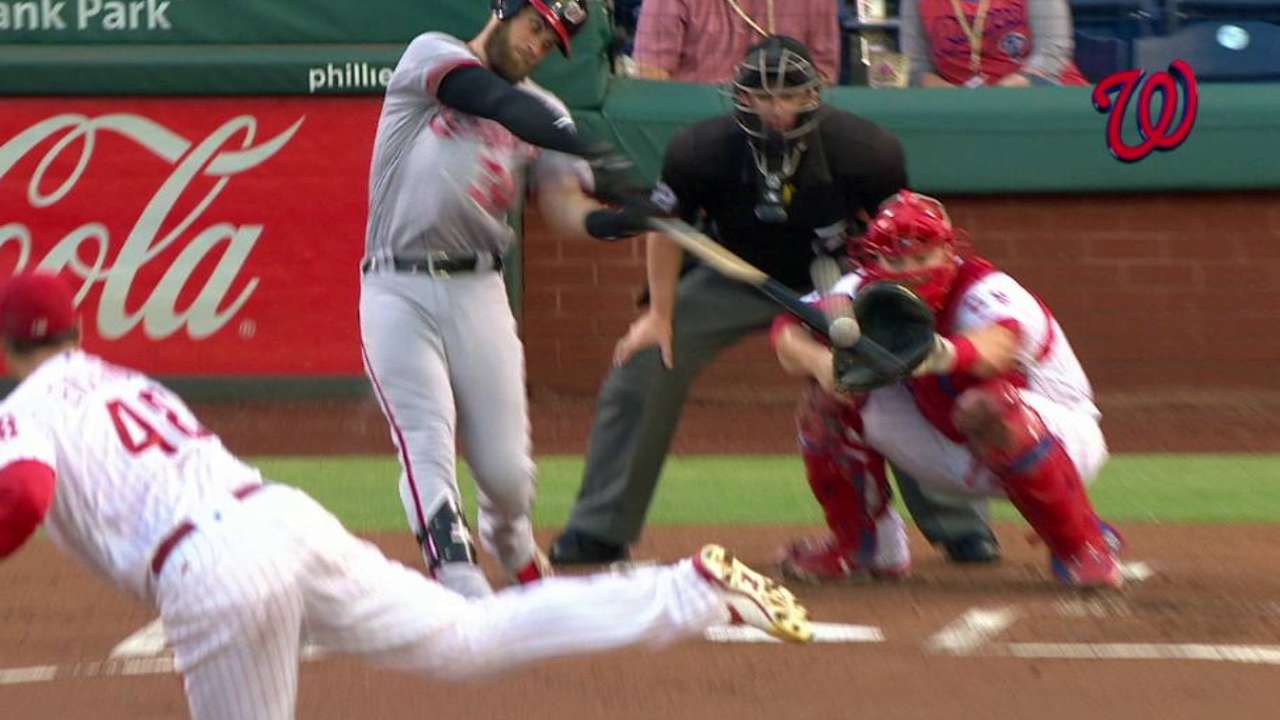 "I think we're starting to jell a little bit, so we need to keep jelling and just working it out," Werth said. "Once we get into about halfway through September, I hope we're hitting on all cylinders and we can carry that through as long as we can."
Washington's pitching staff has been a strength all season long, but closing out games was more of an adventure than a certainty before Mark Melancon was acquired from Pittsburgh before the Aug. 1 non-waiver Trade Deadline. Two-fifths of its starting rotation are on the disabled list, although both Stephen Strasburg (right elbow soreness) and Joe Ross (right shoulder inflammation) should be close to rejoining the team soon. With Strasburg healthy, the Nationals' starting rotation and back end of the bullpen are among the best in the league.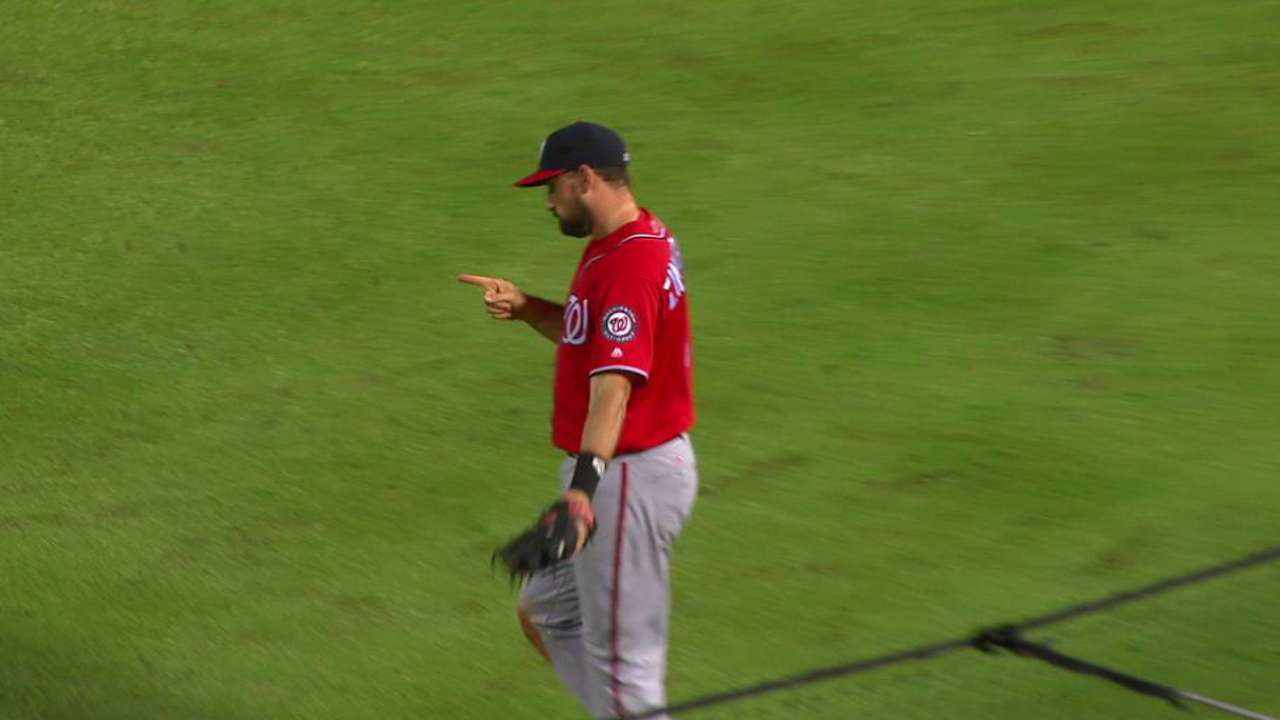 This is the challenge for the Nats in the last month of the season: Find a way to shore up several loose ends and get everyone healthy in hopes of entering the postseason playing their best baseball of the year.
"The challenge is not to figure that you have anything made," manager Dusty Baker said. "You can't make a playoff push until you actually mathematically eliminate everybody else, unless you start counting chickens before they hatch.
"Main thing is, you want to keep guys healthy, but you want to keep them motivated. When you have a healthy lead, you're not only playing against the opposition, you're playing for quality of play in yourself. Sometimes, you're playing against yourself."
The Nationals will benefit from September roster expansion, but mostly with role players to fill the innings needed while Strasburg and Ross are on the DL and from extra help off the bench.
But Washington's consistency this season in spite of whatever questions may arise has been its biggest strength. The Nats won 16 games in each of the first three months and had won 16 in August heading into Wednesday's game vs. the Phillies. Their longest winning streak (seven games from April 10-16) matches their longest losing streak (seven games from June 18-25).
That consistency is how they have built their lead in the division, and now they hope they are about to hit their stride in time to peak for the postseason.
The road ahead
The Nationals are almost certainly on their way to their third NL East crown in the past five seasons, but they believe they have yet to play their best baseball. They hope to start peaking in September so they can enter the playoffs on a roll.

• Home games: 17
• Road games: 12
• Games vs. teams over .500: 15

• Two key series: Sept. 12-14, vs. Mets; Sept. 23-25 at Pirates

• Help on the way? Strasburg (right elbow soreness) is eligible to be activated on Sept.6, and the team hopes he can return when eligible; Ross could return in early September, but it is not certain he can build his pitch count up enough to return to the starting rotation.

• Cause for concern: Starting pitching health, especially if Strasburg suffers a setback or if Ross cannot ramp up his pitch count in time. The Nationals have received mixed results from a combination of A.J. Cole, Lucas Giolito and Reynaldo Lopez they have used to fill the two vacant rotation spots.
Jamal Collier covers the Nationals for MLB.com. Follow him on Twitter at @jamalcollier. This story was not subject to the approval of Major League Baseball or its clubs.