NL playoff races take center stage on MLB.TV
Giants' Samardzija takes on former club at Wrigley; deGrom goes for Mets vs. Marlins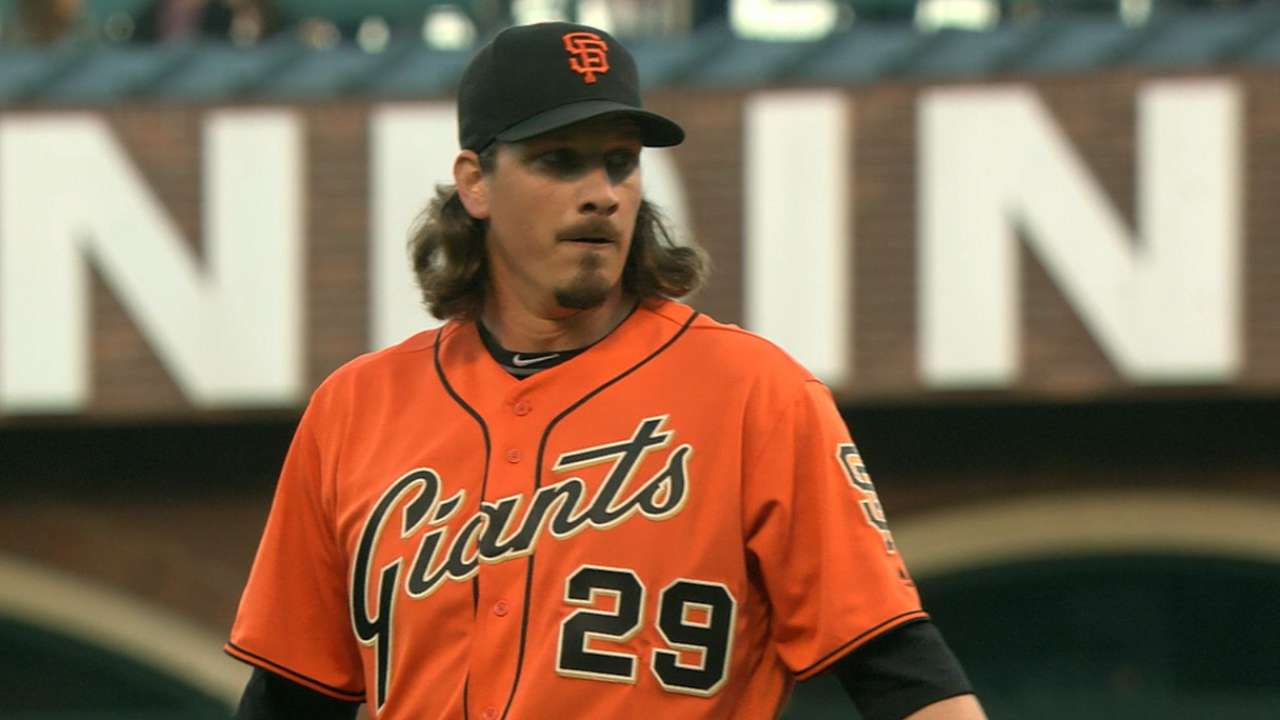 As the calendar flips to September, opportunities are winding down for teams to make a final push up the standings. Several clubs looking to do just that will take the field Thursday as part of a pint-sized four-game slate.
The Giants, hoping to gain ground on the Dodgers in the National League West, travel to Chicago for the opener of a weekend series with the Cubs. Meanwhile two teams chasing the Giants in the Wild Card standings, the Mets and Marlins, will meet head-to-head at Citi Field.
And the best place to catch all the action is MLB.TV.
MLB.TV Premium has returned with the same features as last year, and is only $24.99 for the rest of the season. This package has the best value and provides access to more than 400 devices and a free subscription to the MLB.com At Bat Premium app (a $19.99 value). It offers the best picture quality ever -- a new 60 frames per second -- for supported devices.
Here's what to watch for throughout the day (all times in ET):
Giants, Cubs open pivotal NL series: SF@CHC, 8:05 p.m.
Two of the NL's top teams, the Giants and Cubs, play the first of a four-game series today at Wrigley Field. With just over a month left in the regular season, the Giants are trying to keep pace with the Dodgers in the West while maintaining their hold on the NL's top Wild Card spot.
Jeff Samardzija will toe the rubber for San Francisco against the organization that drafted him in 2006. Samardzija spent the first six-plus seasons of his career with Chicago. Now with the Giants, the right-hander is enjoying a late-season resurgence, going 2-1 with a 1.75 ERA over his last four starts, including a pair of shutouts.
Chicago's starter Mike Montgomery is pitching on an additional day of rest after tossing a season-high 91 pitches last Friday against the Dodgers. He's 1-1 with a 3.50 ERA in nine games (two starts) since joining the Cubs in a trade with the Mariners last month.
Stat that matters: Samardzija is 15-17 with a 3.84 ERA through 104 games (40 starts) at Wrigley Field, the ballpark he called home from 2008-14.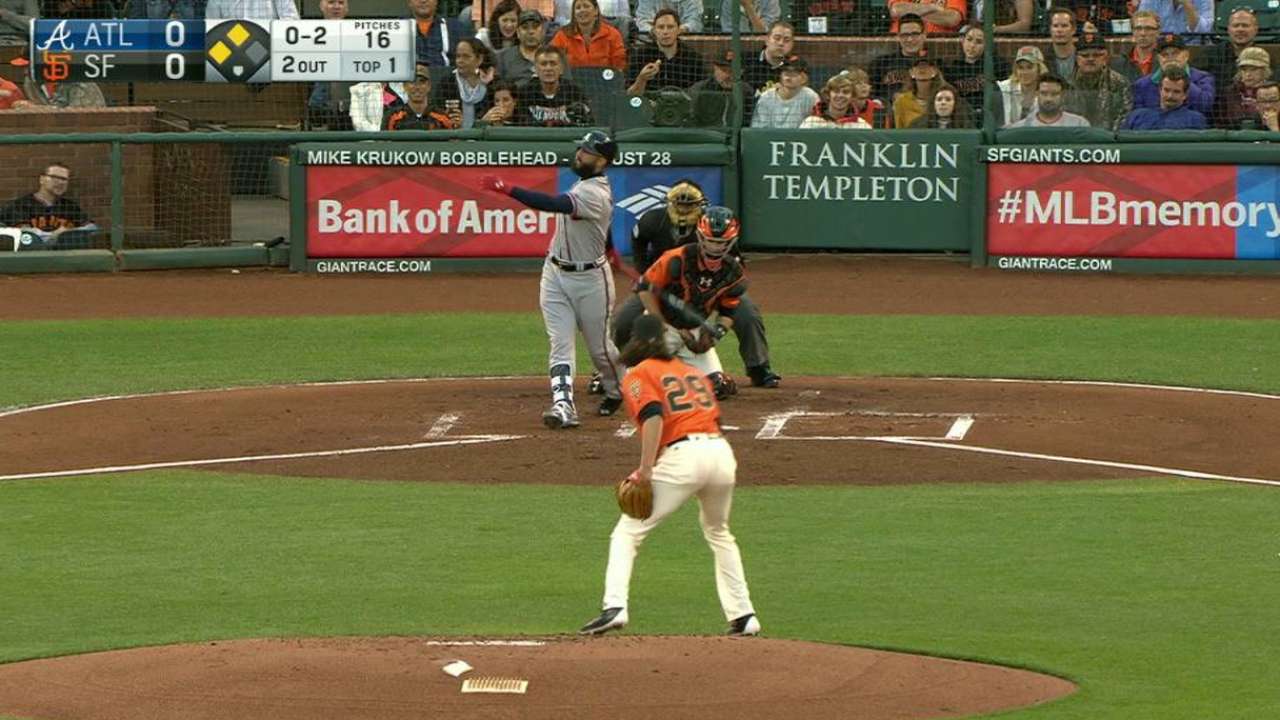 Wild Card hopefuls clash in Queens: MIA@NYM, 7:10 p.m.
Jacob deGrom returns to the Mets rotation today as his club wraps a four-game series against division foe and fellow Wild Card contender Miami. deGrom skipped his last start to make a mechanical fix in wake of his recent struggles. The right-hander gave up 13 runs on 25 hits over his last two starts, prompting the time off. The extra rest may also prove beneficial for deGrom, who's logged 359 innings since the beginning of last season.
"If we look over the past few years that he's been up here, if he's had time off, he's been dominant," Mets manager Terry Collins said last week. "So even though it's only one start ... we still think it's necessary right now."
For the Marlins, righty Jose Urena gets the start, coming off a tough-luck loss to the Padres on Saturday. Urena made just one mistake -- allowing a two-out homer to Ryan Schmipf -- but took the loss as Miami was shutout. Urena has allowed two or fewer runs in four of his last six outings.
Stat that matters: When pitching on six or more days of rest, deGrom owns a 2.31 ERA and a .205 opponents' batting average.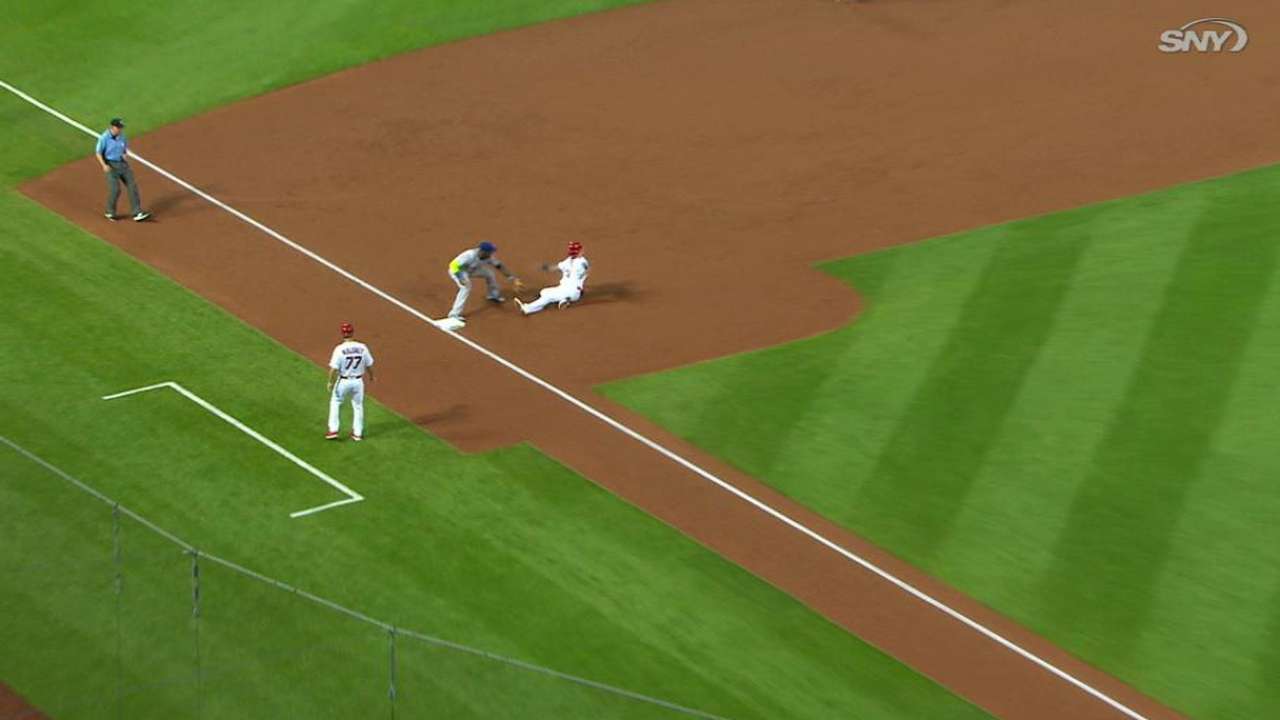 MLB.TV Premium subscribers get the Mosaic View -- split screen or quad, available on PC or Mac only. That always comes in handy, especially when scoreboard-watching looms. MLB.TV Premium and MLB.TV Single Team subscribers both enjoy HD and both will get real-time highlights and player stats automatically loaded moments after they occur (only for the game you are watching with MLB.TV Single Team, and for all games with MLB.TV Premium).
Chad Thornburg is a reporter for MLB.com. This story was not subject to the approval of Major League Baseball or its clubs.