Yankees deal for Young Jr., Minor League arms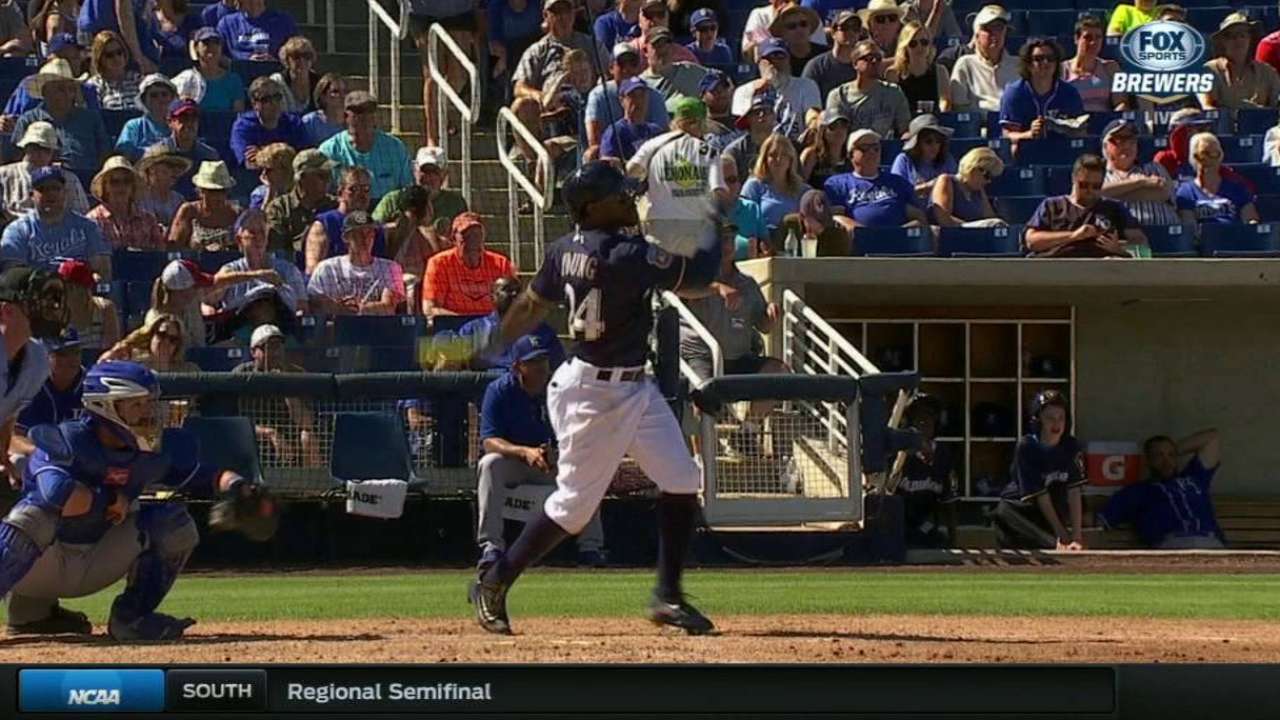 KANSAS CITY -- The Yankees made a pair of Minor League trades on Wednesday, acquiring veteran outfielder Eric Young Jr. from the Brewers as a potential September callup and adding two young right-handers from the Mariners.
New York flipped outfielder Ben Gamel, who was named the International League's Most Valuable Player on Tuesday, to Seattle for right-handers Juan De Paula and Jio Orozco. Young was acquired from the Brewers for cash and will be assigned to Triple-A Scranton/Wilkes-Barre.
Young, 31, hit .263 with nine doubles, two triples and three home runs in 116 games this season with Triple-A Colorado Springs. He is a .247 career Major League hitter in seven seasons with the Rockies, Mets and Braves, leading the National League in stolen bases (46) in 2013, and he could be used off the bench at the big league level in the season's final month.
"We'll have some callups here on Friday. Exactly who I'm not so sure, but [Young is] someone that's a very good baserunner," Yankees manager Joe Girardi said. "It's a possibility."
De Paula, 18, was 1-2 with a 3.07 ERA in 11 games (seven starts) with the Rookie-level Mariners this season. The 6-foot-3, 165-pound righty was signed by Seattle as a non-drafted free agent in July 2014 and has a 2.58 ERA in 25 Minor League appearances.
Orozco, 19, was 2-2 with a 4.07 ERA in 12 games (five starts) with the Rookie-level Mariners in 2016. The 6-foot-1, 208-pounder was Seattle's 14th-round pick in the '15 Draft. He has a 3.73 ERA in 20 Minor League appearances.
"They're a couple of young pitchers that we feel have a chance to develop," Girardi said.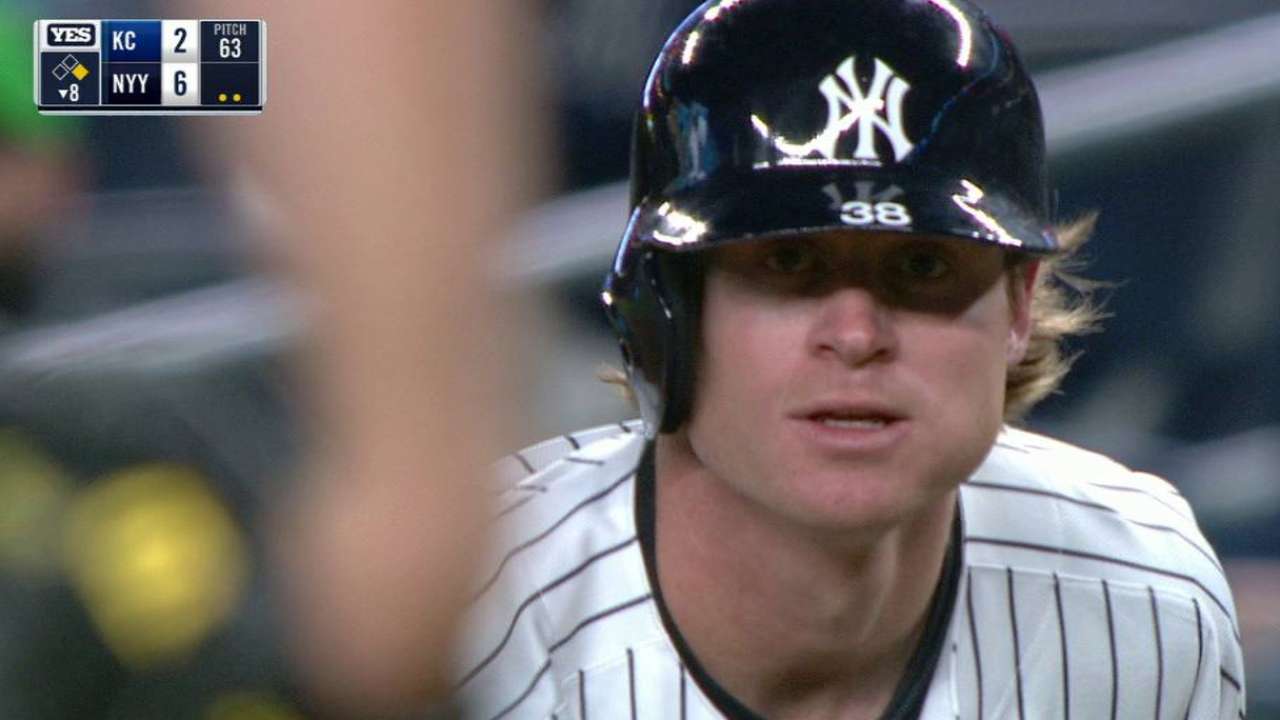 The 24-year-old Gamel got his first tastes of Major League action with the Yankees this year, batting .125 (1-for-8) in six games. He posted a .308/.365/.420 split with Scranton/Wilkes-Barre, hitting six homers with 51 RBIs and 19 stolen bases in 116 games, but he had been blocked by a talented crop of young outfielders at the top level of the system.
"He had a very good year this year. He had a very good year last year," Girardi said. "I know they're pleased with the arms they got in return. We have a number of outfielders here, so it might be a good opportunity for Ben. Hopefully the pitchers that we acquired will make a difference here."
Bryan Hoch has covered the Yankees for MLB.com since 2007. Follow him on Twitter @bryanhoch, on Facebook and read his MLBlog, Bombers Beat. This story was not subject to the approval of Major League Baseball or its clubs.