Top prospects to represent Brewers in AFL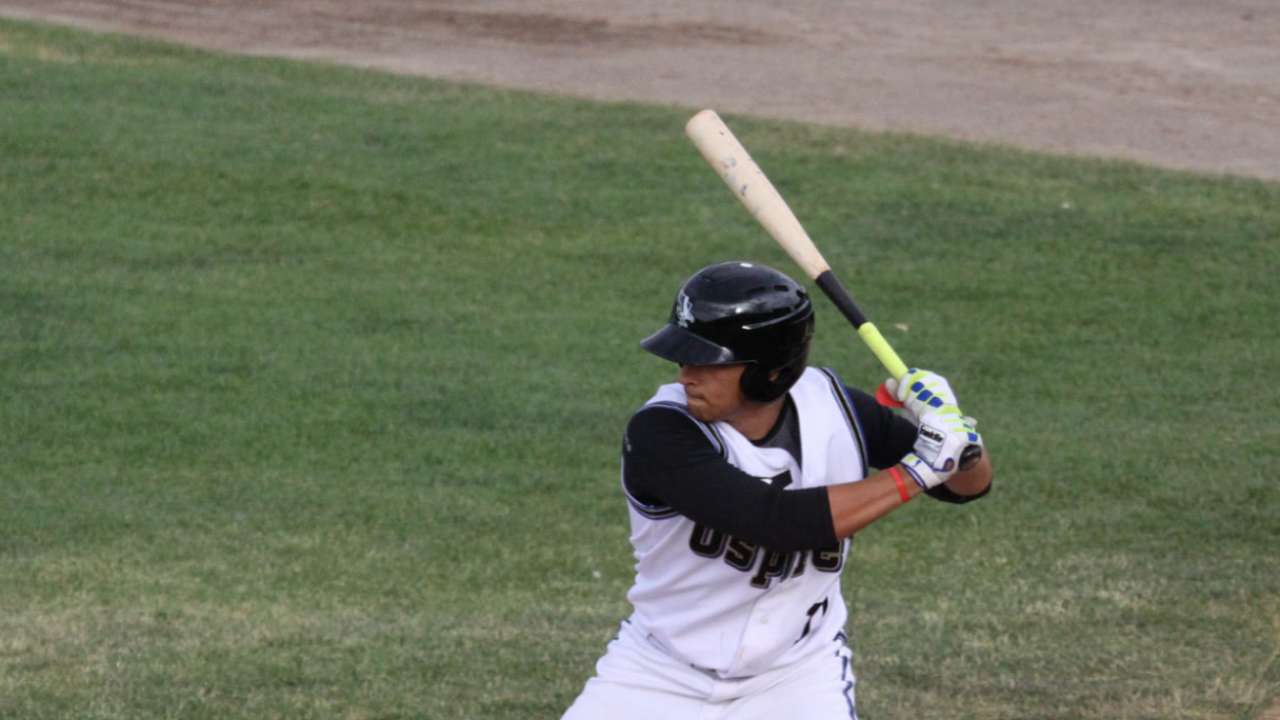 MILWAUKEE -- Headlined by three of the organization's top 15 prospects on MLBPipeline.com, six Brewers farmhands were selected to play in the highly touted Arizona Fall League following the 2016 regular season.
No. 8 outfielder Brett Phillips, No. 10 infielder Isan Diaz and No. 15 catcher Jacob Nottingham will join right-handers Tayler Scott, Tyler Spurlin, Josh Uhen and a player to be named as the Brewers' representatives on the Salt River Rafters. The AFL, which begins on Oct. 11 and runs through the championship on Nov. 19, gives a focused look at some of the Brewers' key pieces to their revamping process.
"The thing about that league that's always appealing is that there's always a lot of big leaguers in that league," Brewers manager Craig Counsell said. "They're at a wider range of their development than they used to be when I was around, but there is a lot of big leaguers playing in the league. It's always a good sign."
Nearly 2,600 of the 4,300 of Fall League participants have reached the Majors, including 247 All-Stars and 15 Most Valuable Player Award winners -- one of which is Brewers outfielder and 2011 National League MVP Ryan Braun.
Diaz, acquired from the D-backs over the offseason in the trade that sent Jean Segura to Arizona, has been one of the Brewers' breakthrough prospects this season. At 20 years old, Diaz has hit 20 homers and posted a .853 OPS for Class A Advanced Wisconsin, making him a likely candidate for the organization's Minor League Player of the Year Award.
"I think it's a chance for a player like Isan Diaz to compete against a higher level of competition," Counsell said.
Phillips (.229 average, .724 OPS) and Nottingham (.233, .636) will look to end their seasons on a high note.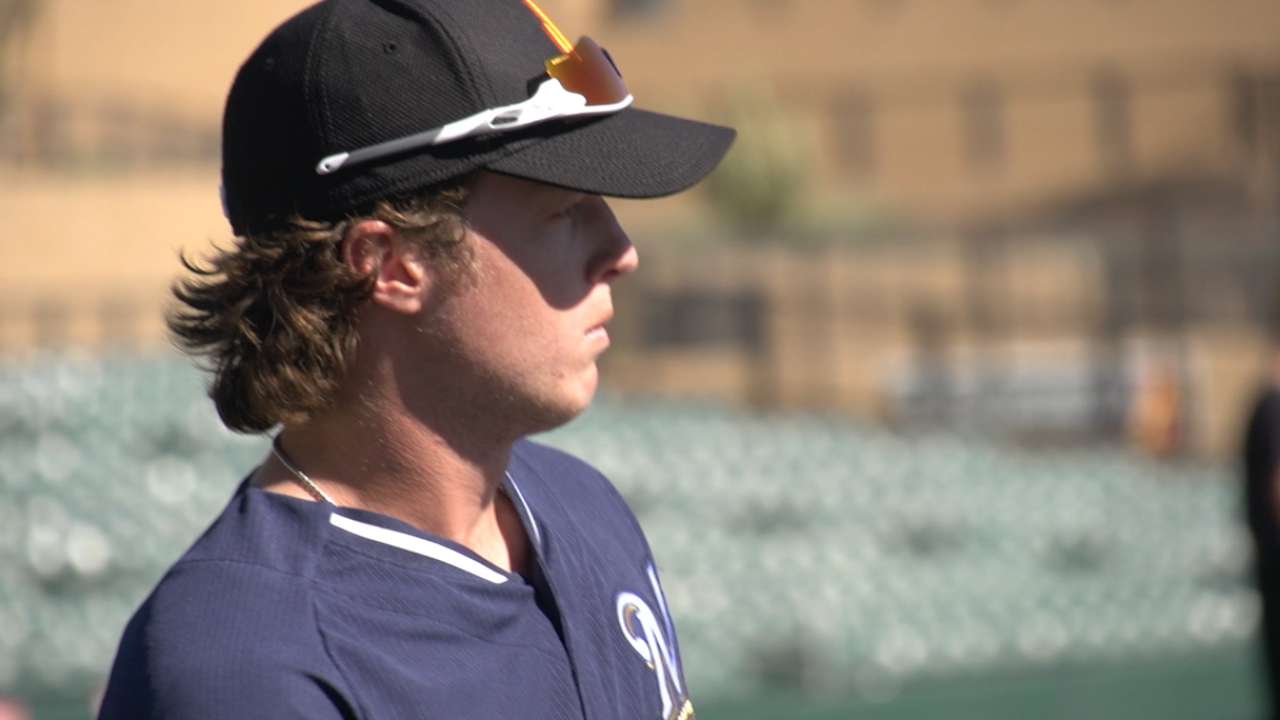 "For players like Brett Phillips and Jacob Nottingham, they haven't had the seasons that they wanted to," Counsell said. "I think for them to kind of finish on a strong note against good competition is something they like."
Uhen, an Oshkosh, Wis., native and former UW-Milwaukee pitcher, was promoted to Double-A Biloxi this season. Scott, a former fifth-round Draft selection by the Cubs, was pitching for the Independent League Sioux City Explorers before being signed by the Brewers and assigned to Biloxi this season. Spurlin has posted a 2.68 ERA between two levels this season.
As for the player to be announced -- which will be a pitcher -- Brewers farm director Tom Flanagan said via email that it is commonplace for teams to not be fully settled on all of their AFL players by the time the list is publicly announced.
The list of current Brewers that played in the AFL includes Braun, Tyler Thornburg, Jimmy Nelson, Scooter Gennett, Jacob Barnes, Kirk Nieuwenhuis, Hernan Perez, Zach Davies, Chase Anderson, Tyler Cravy, Corey Knebel, Carlos Torres and Rob Scahill.
"It's incredibly exciting playing against the caliber of prospects that are in the league," Thornburg said. "It's basically Minor League All-Stars. When I was in it, it had guys like Mike Trout and Bryce Harper. It's one of those leagues that you can basically see what you're made of. It's something that you can bring into next season."
Curt Hogg is a reporter for MLB.com based in Milwaukee. This story was not subject to the approval of Major League Baseball or its clubs.