Giants hope to have healthy lineup for stretch run
Just as Pence returns and delivers, Span feels neck stiffness, causing some concern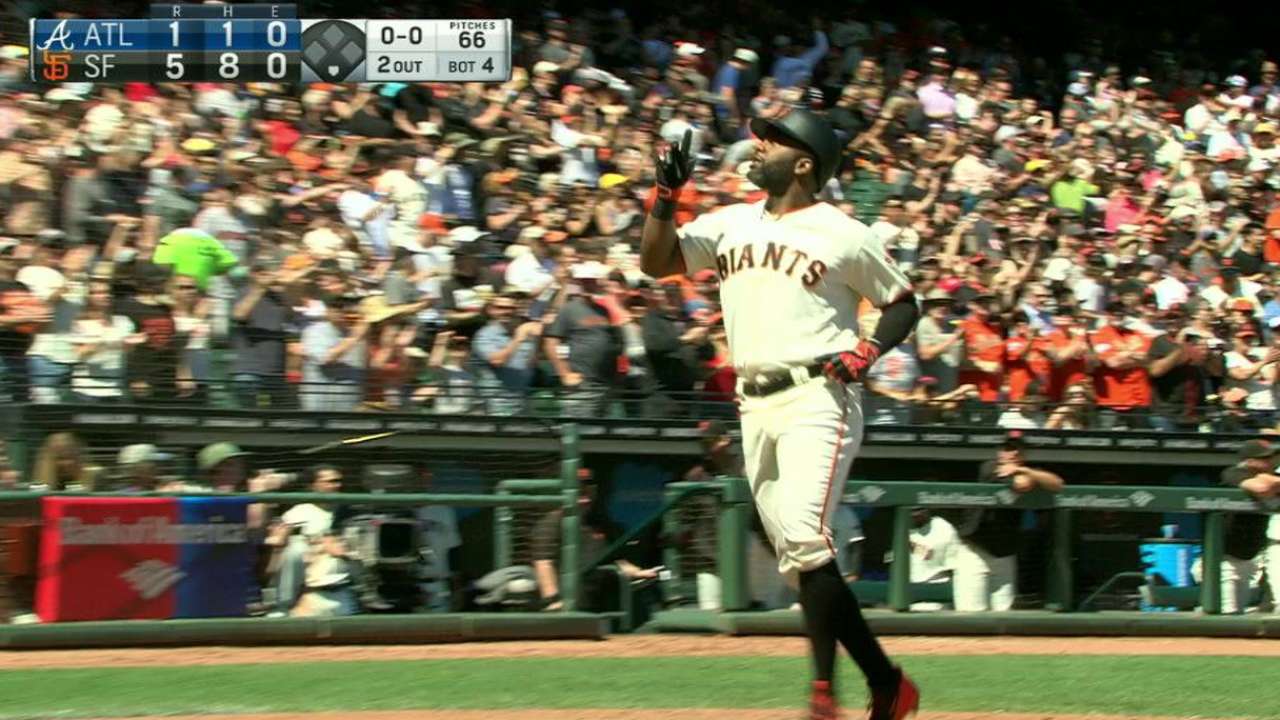 SAN FRANCISCO -- Giants center fielder Denard Span was out of the starting lineup Wednesday because of neck stiffness. The issue caused Span to leave in the seventh inning of Tuesday's 4-3 loss to the D-backs.
Giants manager Bruce Bochy said that Span could be available as a pinch-hitter and that the first-year Giant's status is day to day. But Bochy admitted Tuesday night that the club does have concerns considering the same issue that caused Span to miss multiple games in July.
In addition, Bochy just knows that the contending Giants need all of their everyday regulars in the lineup at this juncture of the season.
It is why he appeared encouraged by Hunter Pence's performance Tuesday night. Pence missed three games because of hamstring tightness, but returned for the Giants' series opener vs. the D-backs and went 3-for-3 with a double. It marked Pence's first three-hit game since May 29.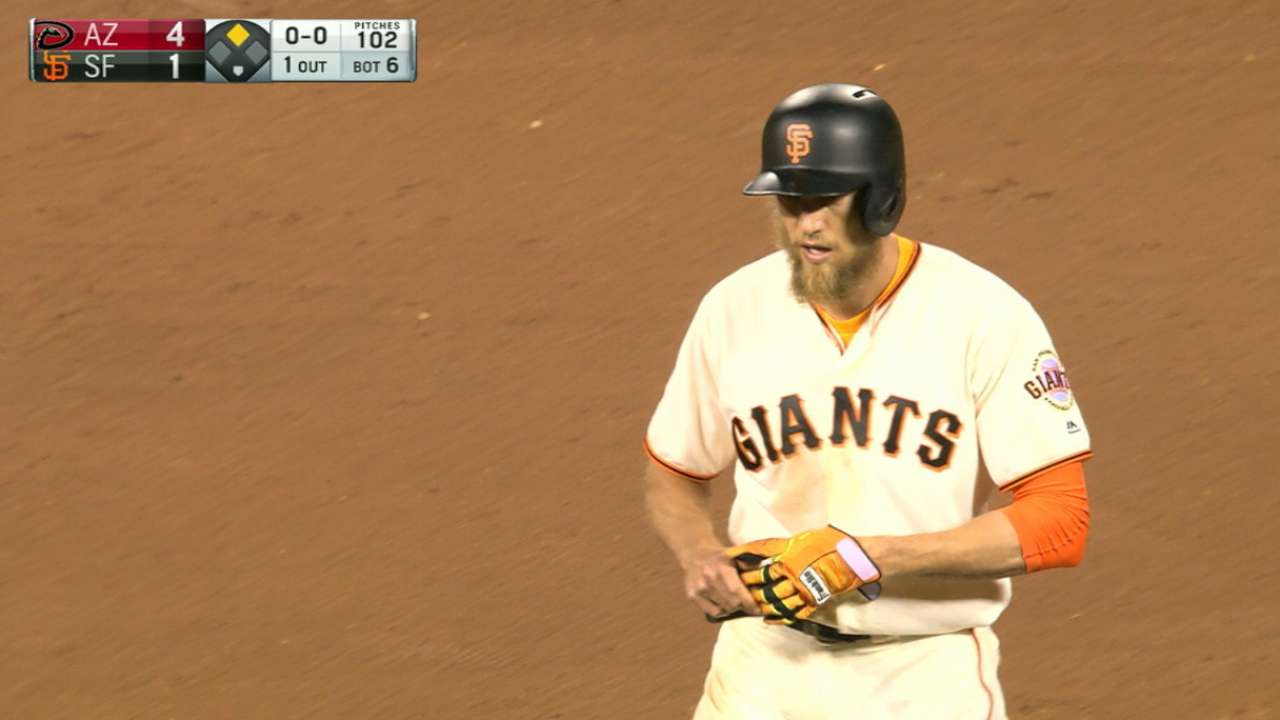 "He was moving well, I thought," Bochy said. "He looked good running around. It's good to see him get some hits. We're going to need all these guys. When you get down the stretch, you need your core players to get locked in and do their thing. That's what it's going to take for us to get where we want to go."
Bochy added that Pence wasn't hesitant running around the bases, which is an encouraging sign. On the other hand, Angel Pagan appeared to cautiously ease into second after hitting a double into Triple's Alley in Tuesday night's contest. Bochy said it was due to hamstring tightness after the game. But he said Wednesday that it was Pagan's groin that was bothering him.
Regardless, Pagan was back in the Giants' starting lineup for their series finale with the D-backs.
"He's fine," said Bochy. "He's good to go and is playing well. We need him in there."
Worth noting
• Bochy has yet to announce who will start for the Giants against the Cubs on Friday. He confirmed that it will be either Albert Suarez or Matt Cain, though. Suarez, who started for the Giants last Saturday, was available out of the bullpen Wednesday.
"I don't have anything new. Suarez is available today, so I can't answer that until after today," Bochy said.
Justin Wise is a reporter for MLB.com based in the Bay Area. This story was not subject to the approval of Major League Baseball or its clubs.