Hill scratched to guard against blister flareup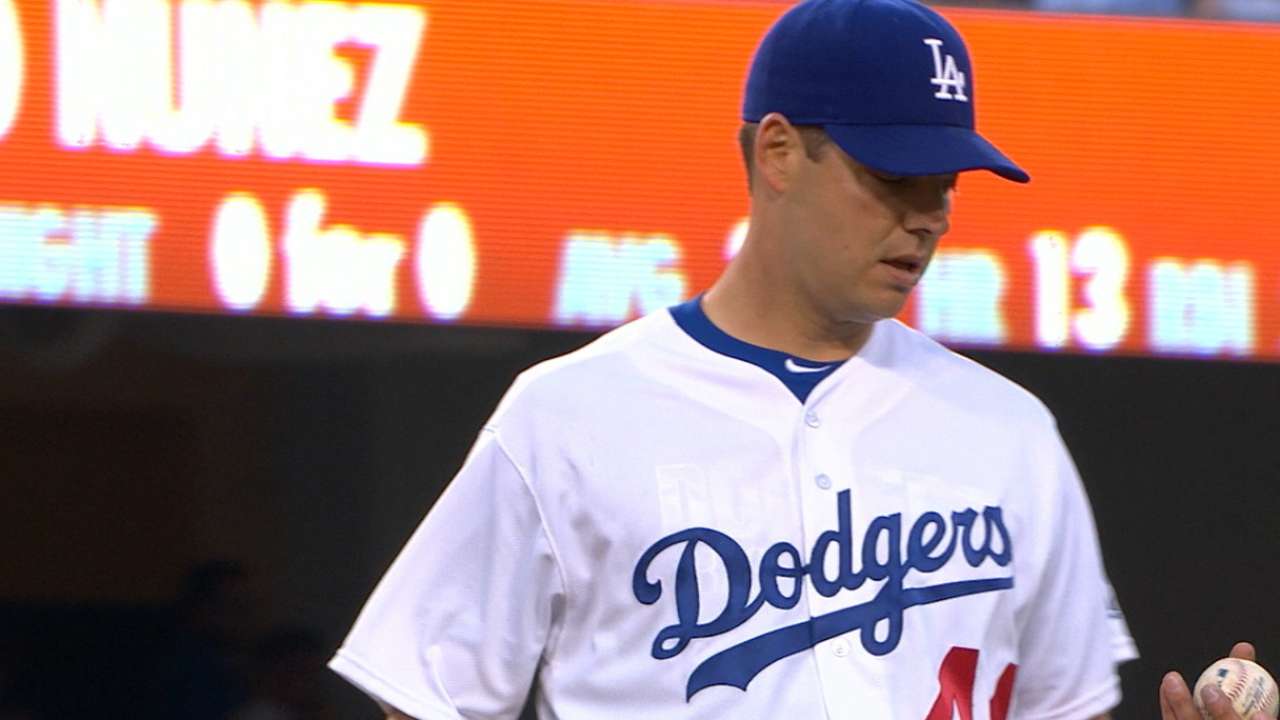 DENVER -- Rich Hill was scratched from his scheduled start in the second game of Wednesday night's doubleheader against the Rockies -- a 10-8 Dodgers win -- and replaced by Bud Norris.
Manager Dave Roberts said the club decided not to risk further injury to Hill's left middle finger, which has been plagued for two months by two blisters. Scheduled to start Tuesday night, Hill made a 41-pitch warmup before that game was rained out, and management did not want to risk inflaming the healing skin by asking him to throw back-to-back days.
"To come back in 24 hours, the Rockies did it with Tyler Anderson, but the risk versus reward for us, for Rich, with the blister it's a whole different situation," said Roberts. "As adamant as Rich was to pitch, we're going to skip him. We'll go with Bud Norris and it will be a bullpen game. Rich was understanding of the situation. The decision made is in his best interest and ours."
To bolster the bullpen, the club recalled lefty Luis Avilan as the 26th player allowed for the second game of the doubleheader.
Hill played catch before the Dodgers' 7-0 loss in Game 1 to gauge how his finger would react to the friction of throwing. Because of the blisters, he has pitched in only one game since the Dodgers acquired him a month ago, shutting out the Giants last week for six innings.
"It didn't flare up, but looking at it throughout the day, there was heat and tenderness," Roberts said of the blister. "Every player feels he can get through it, but a blister can't be willed to stay healthy. It's to err on the side of caution."
Roberts said the tentative plan is for Hill to start either Saturday or Sunday. Julio Urias will start on Friday and Kenta Maeda will start in the weekend game that Hill doesn't start.
Roberts said the club was optimistic that Scott Kazmir, out with a neck injury but who also pitched well in the simulated game, would return to the rotation within a day or two of Sept. 7, when he's eligible to be activated.
Ken Gurnick has covered the Dodgers since 1989, and for MLB.com since 2001. This story was not subject to the approval of Major League Baseball or its clubs.