Puig reportedly staying with Dodgers despite waiver claim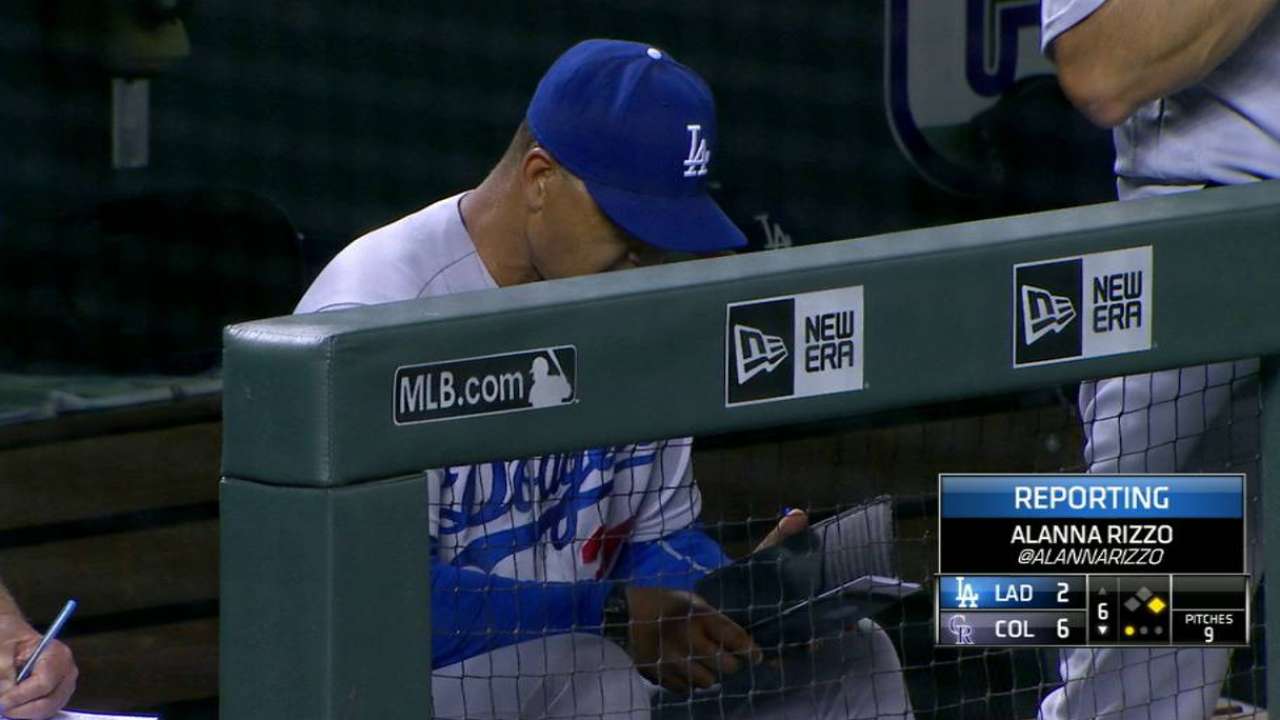 Yasiel Puig will likely be staying with the Dodgers after being claimed off revocable trade waivers by an unknown team on Tuesday, according to a report from MLB Network Insider Jon Heyman on Wednesday. The Dodgers have not confirmed the report.
According to Heyman's report, a deal probably won't materialize before Thursday's 1:30 p.m. ET deadline. Fox Sports' Ken Rosenthal had previously reported that a deal was unlikely. ESPN's Jim Bowden also reported that, per a source, the team that claimed Puig did so more to block an attempt by another team to trade for the controversial outfielder, rather than to trade for Puig themselves.
Puig was reportedly placed on waivers Sunday, a procedural move clubs do routinely with many players. When a player is claimed, his club can revoke the waivers and keep him, let him and his contract go to the claiming club with nothing in return, or attempt to work out a trade with the claiming club. He can't be traded to any other club after being claimed until after the season.
"Virtually all players in August go through waivers," said Dodgers president of baseball operations Andrew Friedman. "It's a confidential process, and if and when a trade is announced, that's when the news becomes public. Otherwise, it's a formality. All players go through it and it rarely results in a trade."
The 25-year-old Puig, who burst onto the Major League scene in 2013 and was a National League All-Star in '14, was demoted to the Minors at the beginning of August, and he has hit .348 with four home runs in 19 games for Triple-A Oklahoma City. Puig is a candidate to be recalled when Major League rosters expand on Thursday, although Friedman said he still has not decided that.
Waiver priority is based on the reverse order of standings in the player's league. Therefore, every NL team, beginning with the Atlanta Braves, who have the worst record in MLB, would have priority over any American League team that also made a claim.
David Adler is a reporter for MLB.com based in New York. Follow him on Twitter at @_dadler. This story was not subject to the approval of Major League Baseball or its clubs.