Astros expect to call up at least 6 for stretch
Hoyt, Gustave should return; PCL Pitcher of the Year Rodgers could debut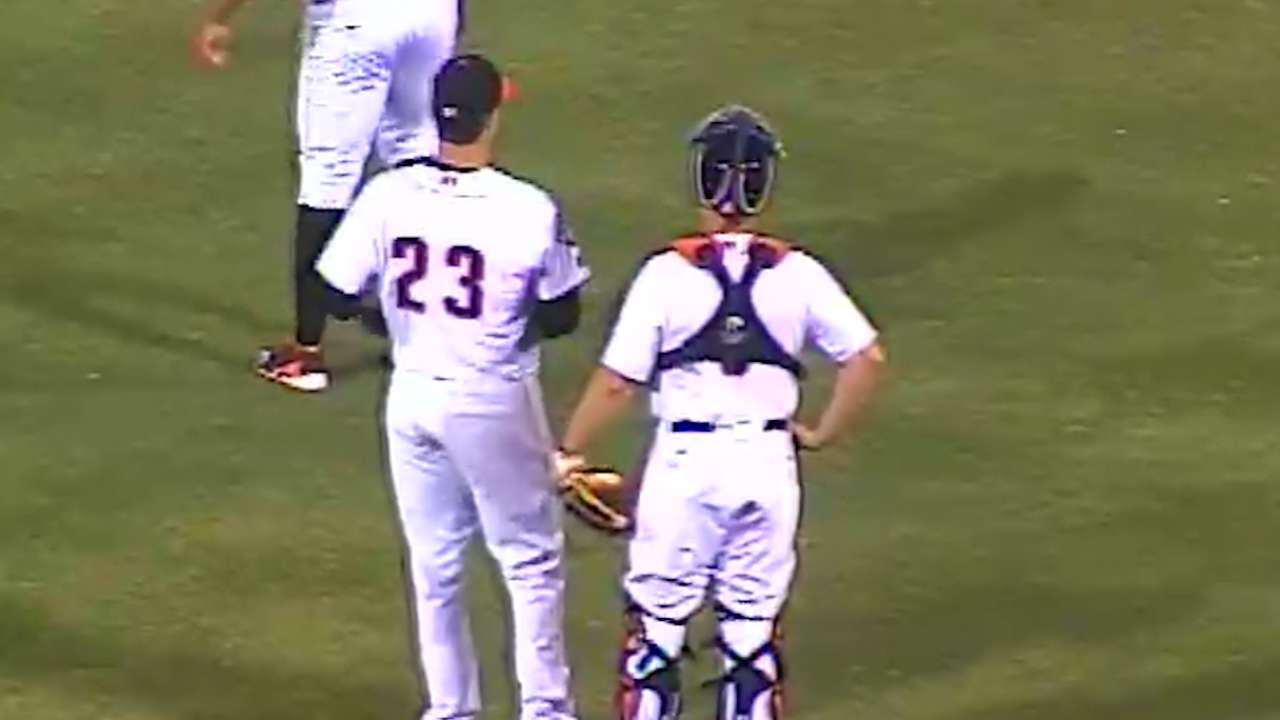 HOUSTON -- Rosters can expand beyond 25 on Thursday, and Houston manager A.J. Hinch said Wednesday the club will have two small waves of callups, beginning Friday. The Astros are expected to call up at least six players.
Among those expected to get the call Friday are relievers James Hoyt and Jandel Gustave, both of whom were with the big league club earlier this year, and the team could activate outfielder Preston Tucker from the disabled list in time for the series opener against the Rangers.
The second wave of players will come after the Triple-A season ends Monday, and that could include catcher Max Stassi and infielder Tyler White. Right-handed pitcher Brad Peacock, who was optioned when Colby Rasmus was activated from the DL on Tuesday, will also return at the end of Fresno's season.
"We're looking at probably five or six guys, tops," Hinch said. "Peacock will come back in Cleveland [next week], so he'll be an additional name. For the most part, it's trying to keep a small group to have definitive roles on this team while we try to get to the finish line."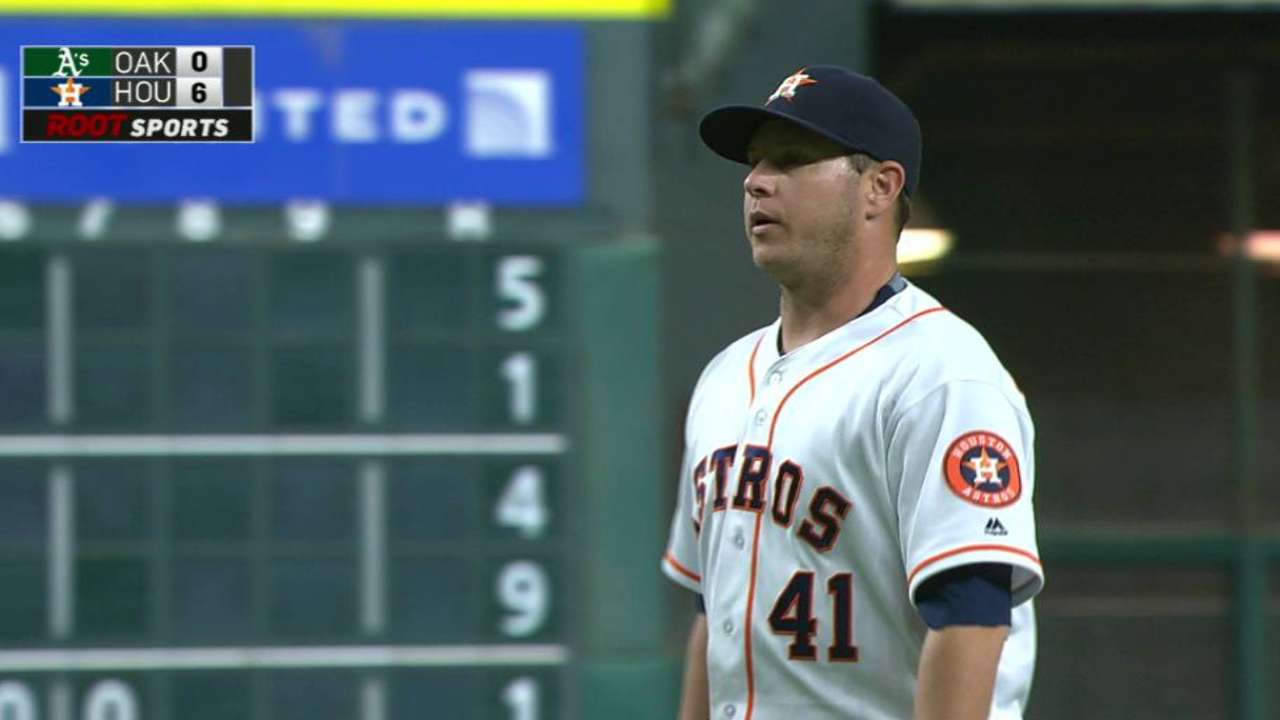 Tucker, a left-handed bat, was 2-for-18 in his rehab stint at Double-A Corpus Christi entering Wednesday. He's been on the disabled list since Aug. 12, with a right shoulder strain.
"He's had a hard time finding hits, and I know he's still working his way back from a sore shoulder," Hinch said. "Adrenaline and the third deck can do a lot of things for you. We'd like to see him have a little bit of success. There's a few more games where we can assess if he's going to join us in Texas or not, but it hasn't gone perfectly for him. I hope he's feeling better."
One player who could join the team in what would be his Major League debut is starting pitcher Brady Rodgers, who on Wednesday was named the Pacific Coast League Pitcher of the Year. He was 12-4 entering his start on Wednesday, and he led all PCL starters in ERA (2.91). He walked just 21 batters in 130 innings this year. Rodgers isn't on the 40-man roster, but the Astros have an open roster spot.
"For the most part, you're bringing up some security blankets that can help you in times of need, some guys to get experience and be around the Major Leagues for the month of September as a reward for everything they did during the season," Hinch said. "Some of them might be very, very specific on pinch-run, pinch-hit against a certain side of pitcher, or maybe a defensive replacement. Our playing time for our position players is pretty well-determined right now if everybody stays healthy."
Brian McTaggart has covered the Astros since 2004, and for MLB.com since 2009. Follow @brianmctaggart on Twitter and listen to his podcast. This story was not subject to the approval of Major League Baseball or its clubs.