Mariners hope Cruz benefits from 3 days' rest
Sitting out second straight game with hand injury, slugger expects to return Friday
ARLINGTON -- Nelson Cruz sat out his second straight game on Wednesday with a hand injury as the Mariners again faced a Rangers southpaw without their best right-handed bat in the lineup.
Cruz hurt his left hand on a checked swing in Sunday's 4-1 loss to the White Sox, but he remained in that game and also played in Monday's 6-3 loss to the Rangers before undergoing tests. The 36-year-old likely has a pinched nerve that is causing him to lose the sensation in his two lower fingers and hurting his ability to swing the bat.
"He feels better, but his grip strength is not where it needs to be yet," manager Scott Servais said. "When you can't grip the bat, it's tough to be a hitter."
With an off-day on Thursday, the decision was made to give Cruz another game off in the hope that three straight days of rest will help. Cruz has hit .280 with 32 homers and 79 RBIs in 127 games.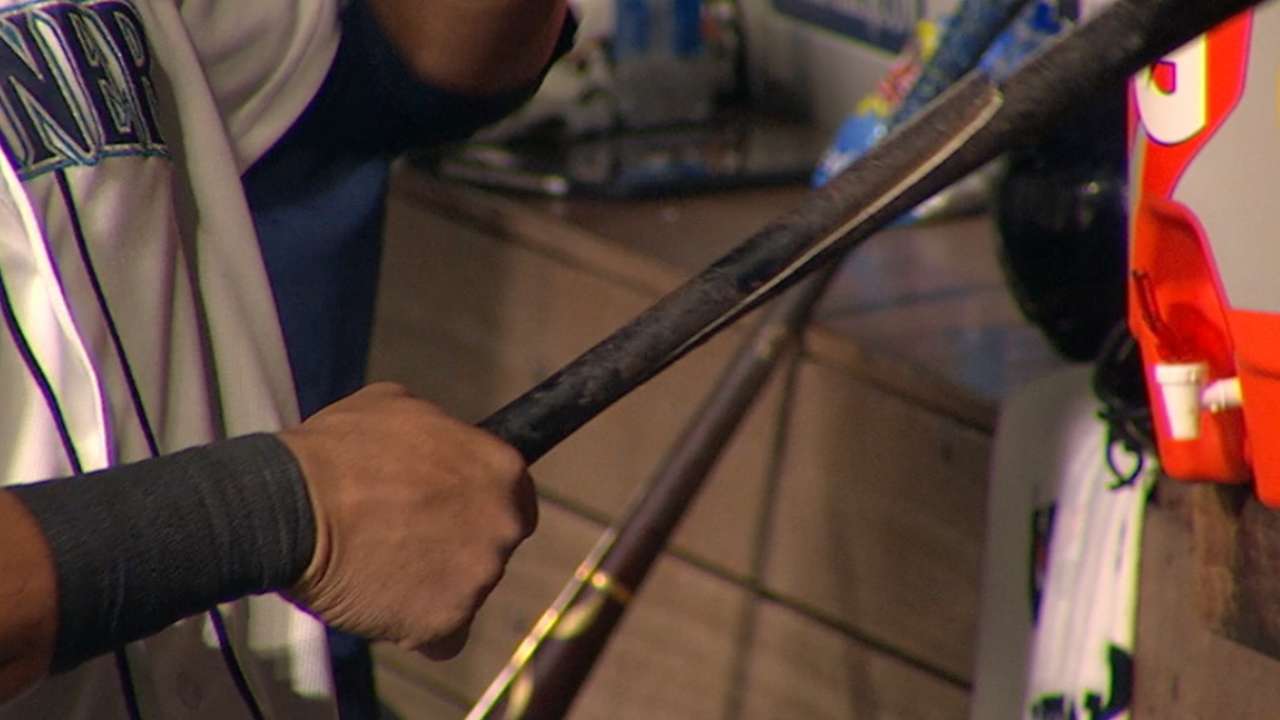 "It's much better today," Cruz said prior to Wednesday's series finale with the Rangers. "I feel like I have the strength in my fingers back. It's not 100 percent, but it's better. I'll be ready to play Friday, hopefully."
Cruz said he's never had anything like this happen to his hand before.
"It's weird, because the doctors said they haven't seen it before either," he said. "I swung through a changeup, and I felt a sharp pain. So any time I swing, it takes like five seconds to start getting the feeling back. I was gripping the bat with three fingers. I didn't have any feeling in the other two."
Servais said it's hard keeping Cruz out of the lineup with the Mariners fighting to stay in postseason contention.
"Talking to doctors that saw him here and our doctors back home, going back and forth, they felt it was best to give him another day. So that's what we're going to do," he said. "We'll give him another day to let the medicine hopefully calm it down.
"It was hard yesterday not putting him in there, and tough today as well. But we have to do the best thing for him, and with the off-day tomorrow, that certainly helps."
Greg Johns has covered the Mariners since 1997, and for MLB.com since 2011. Follow him on Twitter @GregJohnsMLB and listen to his podcast. This story was not subject to the approval of Major League Baseball or its clubs.