Moncada joining Sox for stretch run
Top prospect to provide offensive boost at third base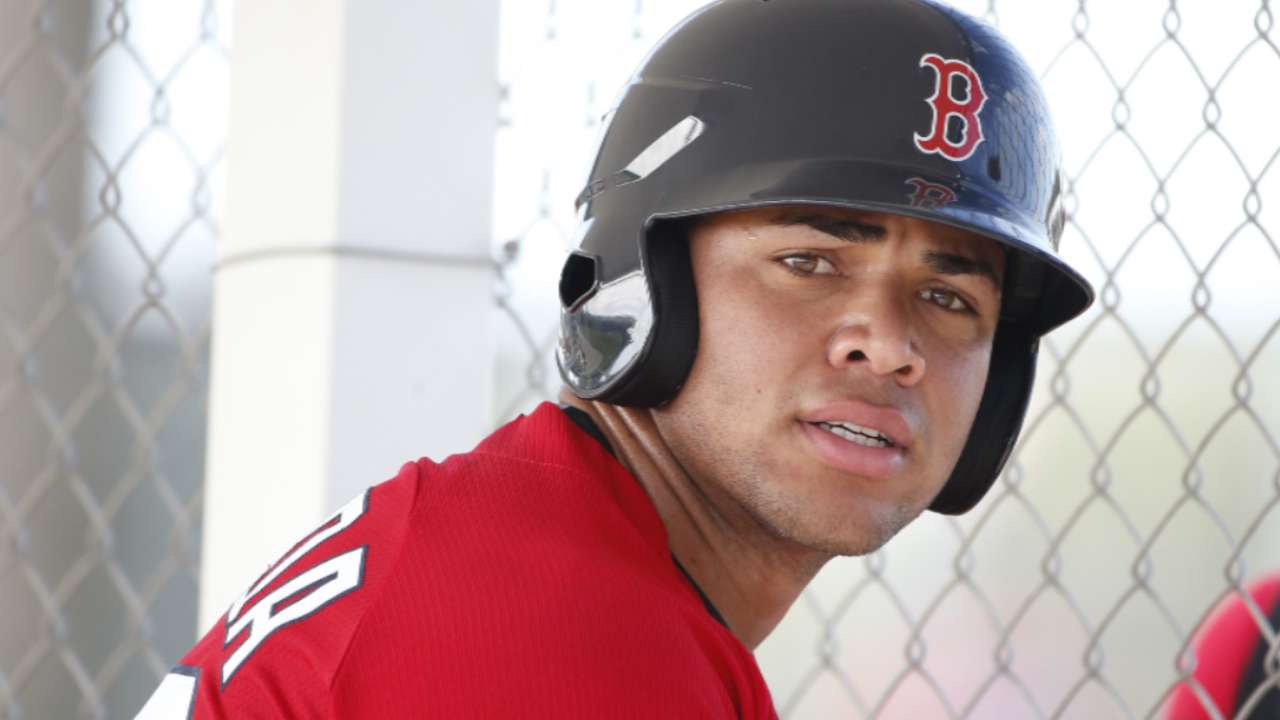 BOSTON -- The Red Sox will have a sizzling September callup. The club announced that Yoan Moncada -- the top-ranked prospect by MLBPipeline.com -- has been added to the roster for Friday's opener of a three-game series at Oakland.
The positon the 21-year-old Moncada can help the Red Sox at the most right now is third base, where he transitioned to recently for Double-A Portland after being signed as a second baseman.
• Papi's life-sized LEGO statue has tattoos, weighs 170 pounds, is amazing
The Red Sox have Dustin Pedroia entrenched at second base not only this season, but he is signed through 2021.
Left-handed-hitting Travis Shaw has been the primary third baseman for Boston this season, but he has struggled with the bat in August, slashing .167/.250/.292 with two homers and six RBIs.
Aaron Hill, a right-handed-hitting veteran, has been starting at third against lefties, but he has also lacked production.
• Here's what to expect from Moncada
The switch-hitting Moncada, who was signed to a record-setting deal ($31.5 million) for an amateur free agent after defecting from Cuba, is the second prized prospect Boston has called up straight from Double-A in the last month.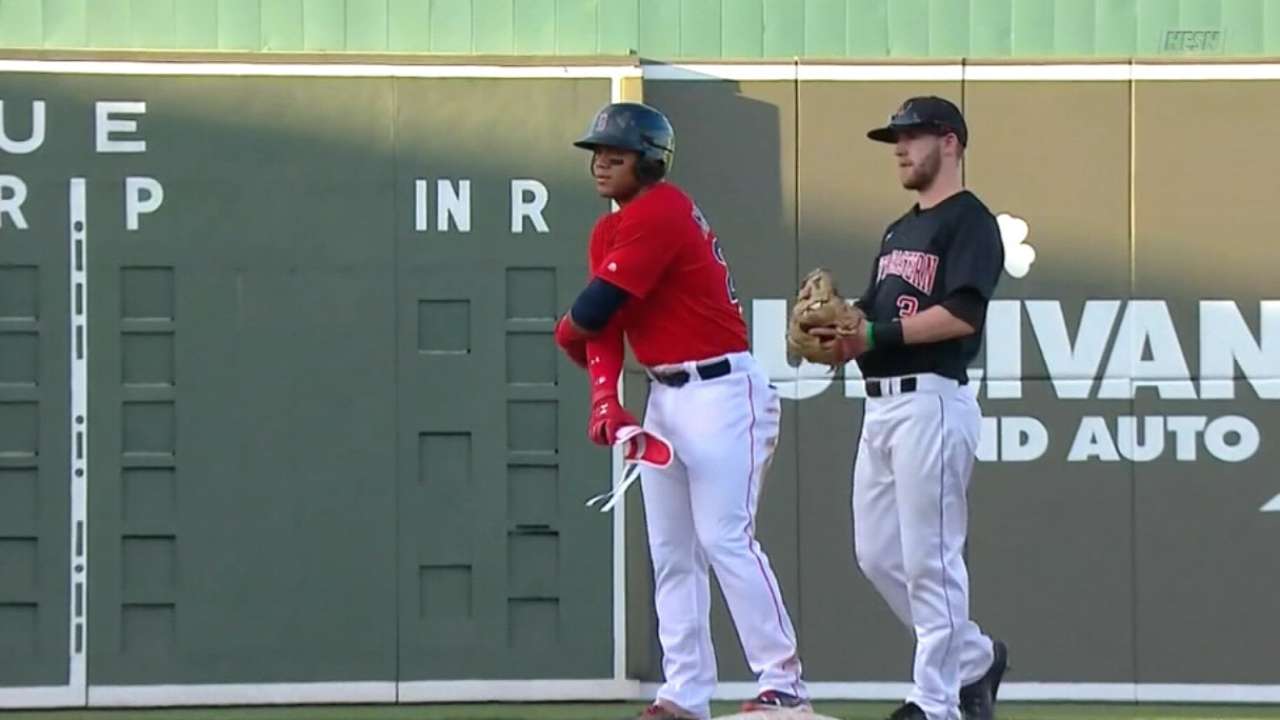 Outfielder Andrew Benintendi took that same path on Aug. 2 and provided immediate results, hitting .324 with an .850 OPS in 74 plate appearances before spraining his left knee last week. The Red Sox hope Benintendi can return later in September.
Manager John Farrell will discuss a plan for Moncada's playing time when the Red Sox get to Oakland. He spoke in general terms before the move was made about ways Moncada might be able to help.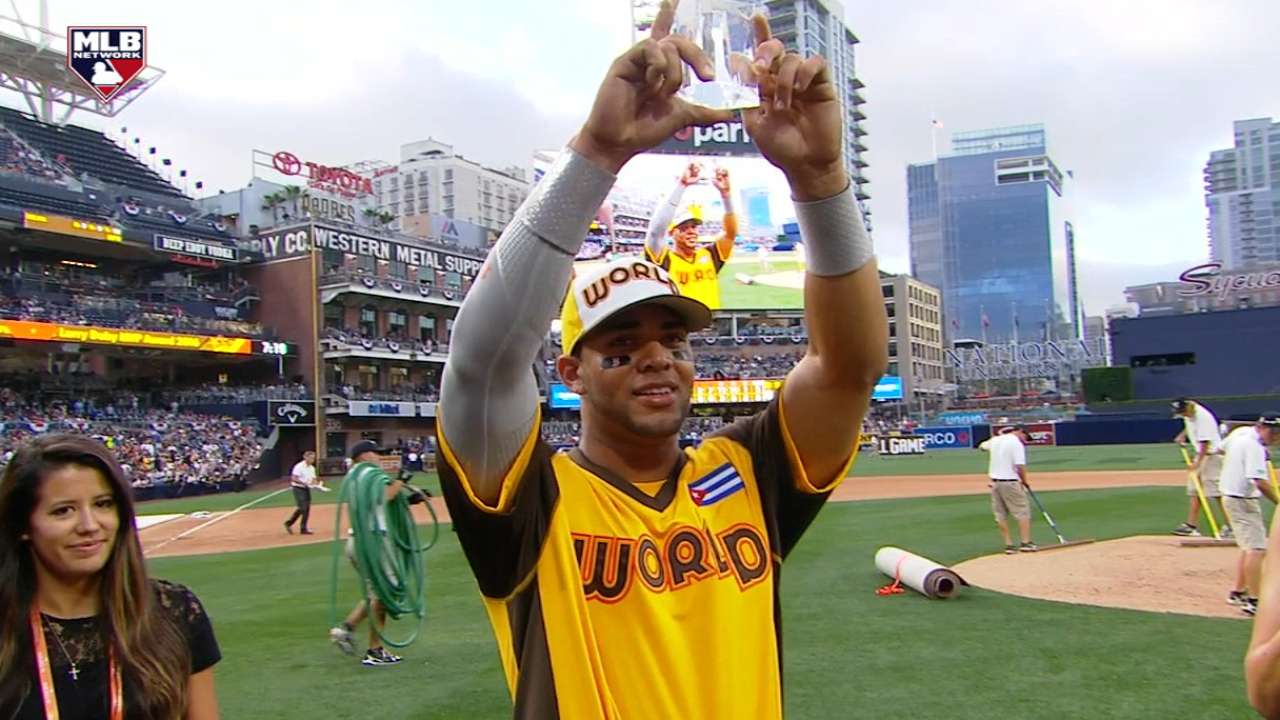 "Well, we need better production [at third base]. And if you asked any of those guys, they would concur," Farrell said. "We've talked about Yoan, and not just as a pinch-runner. So that's an exciting young player, extremely talented guy. There's all positive reviews and evaluations of him. In terms of playing the position at third base, yes that conversation has been had."
Moncada is slashing .285/.388/.547 with 11 homers, 27 RBIs and nine stolen bases in 44 games at Portland. He started the season at Class A Salem, hitting .307 with four homers, 34 RBIs and 36 stolen bases in 61 games.
"You've got a newness element to it," Farrell said. "You've got likely above-average speed, you've got athleticism, you've got the unknown across the field how a certain team looks to attack a certain guy."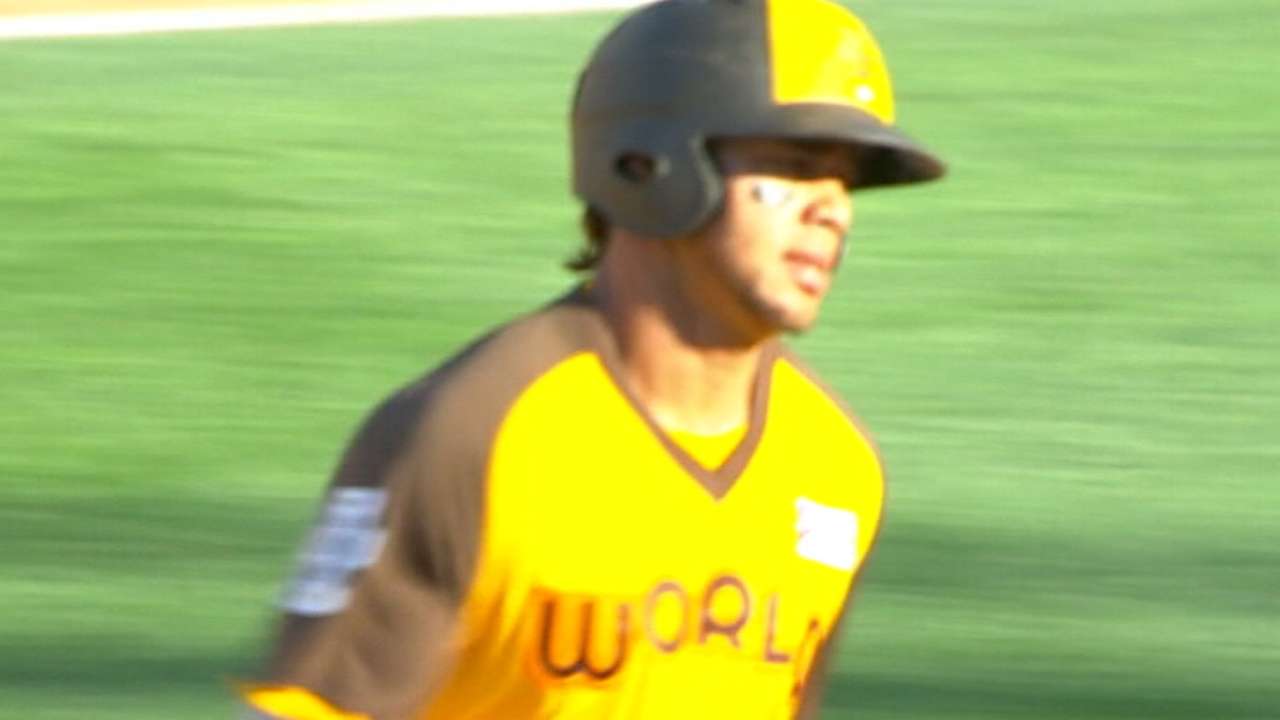 Fantasy spin | Fred Zinkie (@FredZinkieMLB)
Set to join the highest-scoring lineup in baseball, Moncada should be added in all mixed leagues. Having recorded a .407 on-base percentage with 15 homers and 45 swipes in the Minors this season, the fleet-footed top prospect has the skills to be a major fantasy difference-maker if handed a regular role at the hot corner. Plenty of roto-league teams could make a notable move in the standings during September by adding a speedster who also has the potential to post a solid batting mark.
Ian Browne has covered the Red Sox for MLB.com since 2002. Follow him on Twitter @IanMBrowne and Facebook. This story was not subject to the approval of Major League Baseball or its clubs.