Beckham demoted after not hustling home
Infielder slowed up while trying to score in fourth inning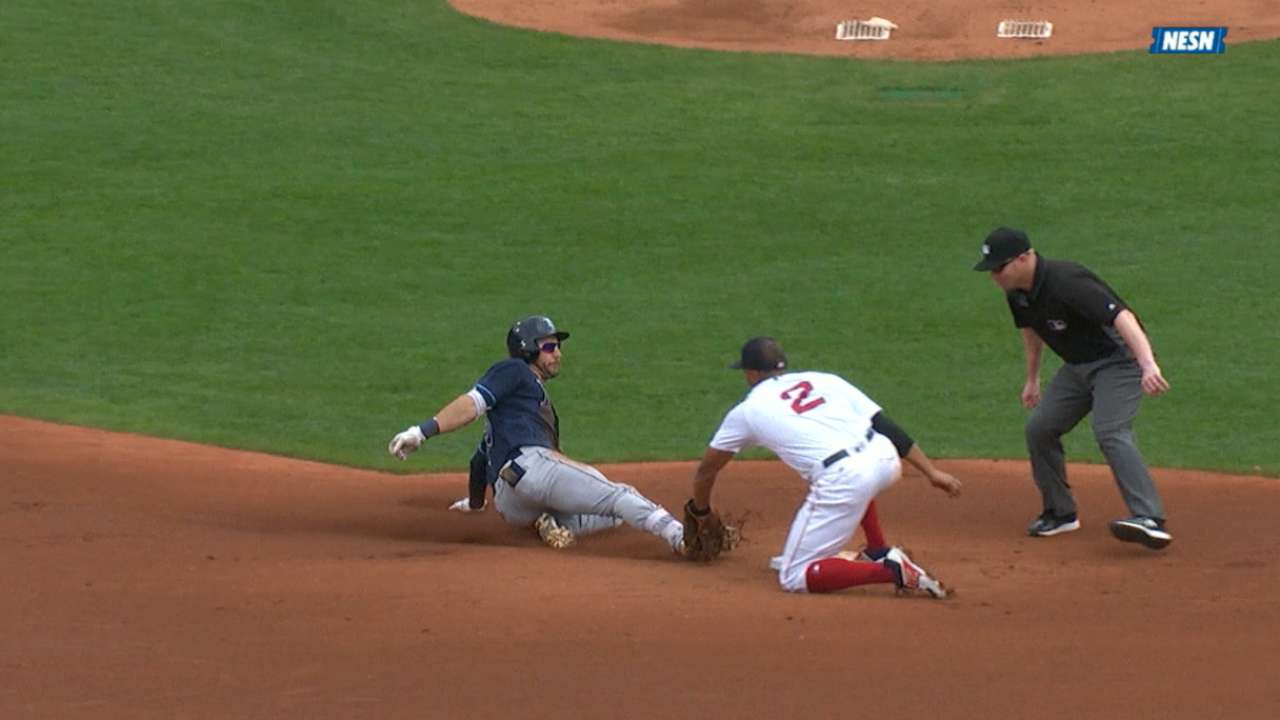 BOSTON -- The Rays optioned infielder Tim Beckham to Triple-A Durham after Wednesday's 8-6 loss to the Red Sox.
Beckham started at shortstop Wednesday and went 2-for-3, but a lack of hustle when he didn't score on Kevin Kiermaier's single marked an important point in the game.
With Beckham at second base and two outs in the fourth inning, Kiermaier roped a ball to right-center field that he tried to stretch into a double, only to be thrown out by right fielder Mookie Betts.
Beckham didn't cross home plate before Kiermaier was called out, so the run didn't count. If Beckham scored, it would have given the Rays a 5-1 lead.
A few similar plays have happened with Beckham as of late. One came on Sunday against the Astros when Beckham didn't hustle home, but the run counted when Luke Maile was called safe at second.
"Hustling is required of us and probably the easiest part in baseball," said Rays manager Kevin Cash, who didn't consider taking Beckham out.
Through a club spokesman, Beckham declined to speak with the media in the Rays' clubhouse following the game.
Kiermaier, who was thrown out by Betts while trying to stretch a double into a triple when the two teams met Aug. 23 at Tropicana Field, put most of the blame on himself.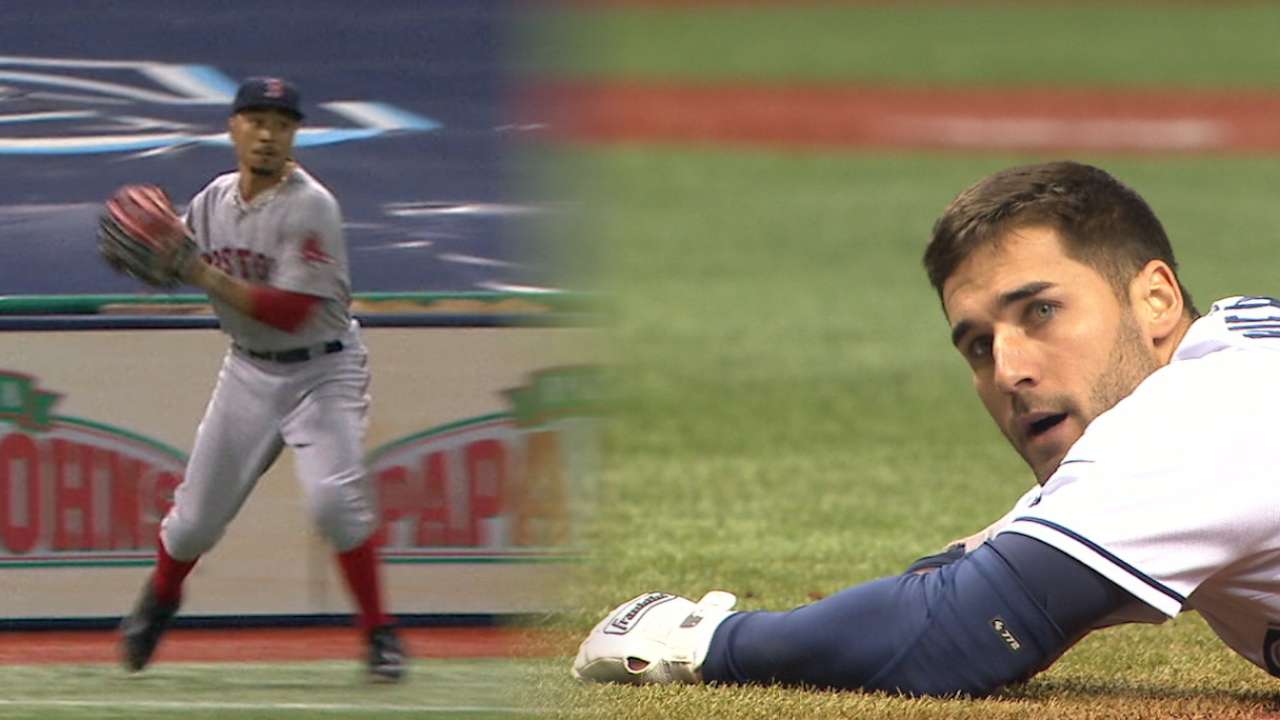 "It wasn't a good play on my part. I saw Mookie had a long run and I picked the wrong time to be aggressive. If I didn't do that, we would have had [Evan Longoria] up. It just wasn't a good baseball play by me," Kiermaier said. "It was a really good throw, but I shouldn't have gone in the first place. I'll learn from it, but I am really disappointed in my decision right there. I should know better, especially with our best player behind me.
"I really like being aggressive, especially with two outs, but with runners on, there is no need for me to push it. It was a dumb play on my part. It was on my mind the whole game. We did a good job though of coming back from it."
Quinn Roberts is a reporter for MLB.com based in Boston and covered the Rays on Wednesday. This story was not subject to the approval of Major League Baseball or its clubs.