Familiar story: Frazier HR, but Sox strand runners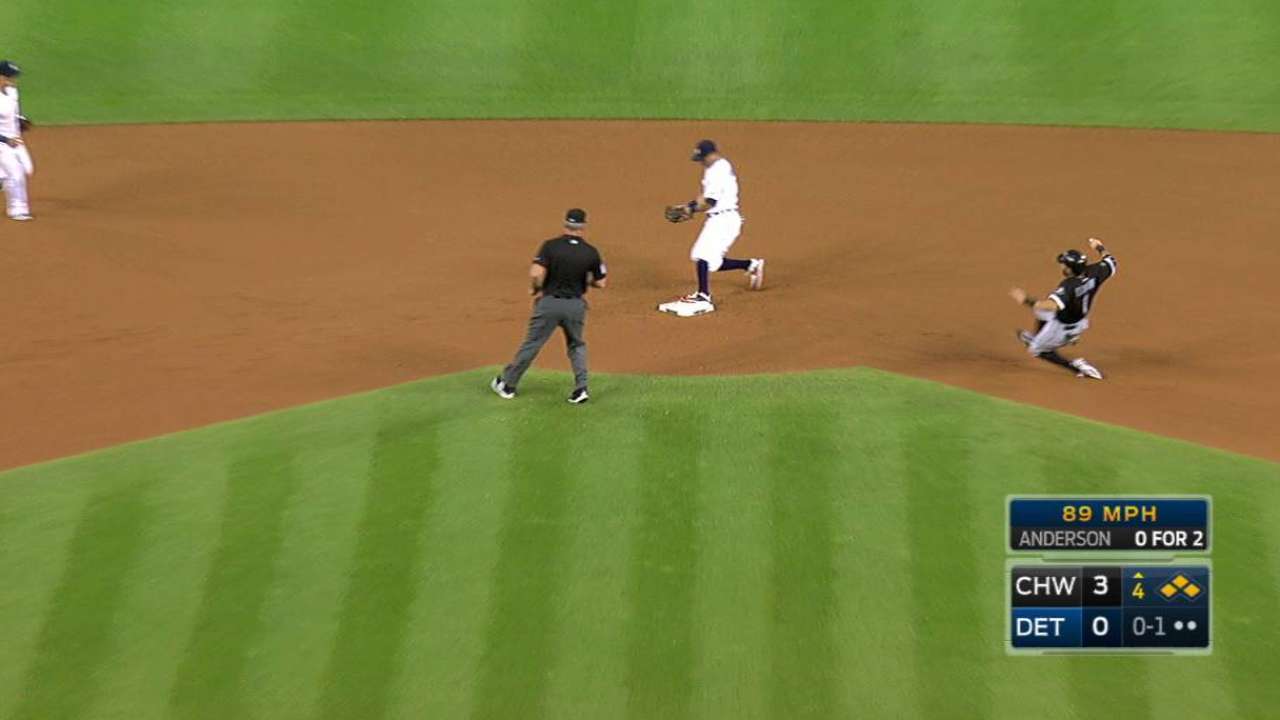 DETROIT -- Todd Frazier hit his 33rd home run in the White Sox 8-4 loss to the Tigers on Tuesday night, inching closer to the career-high 35 homers he hit last season with the Reds.
While Frazier, who has the fifth-most home runs in the American League this season, continues to close in on that number, he hasn't seemed to notice that he has only hit four home runs in August and went 14 games between homers before hitting one Friday in Chicago. None of that mattered when he battled back from an 0-2 count against Detroit's Daniel Norris in the second inning to send a 2-2 pitch 425 feet to left field, according to Statcast™.
"It was just a fastball," Frazier said. "When you get a fastball and it's over the plate, you go and get it. But I think power has been there all year."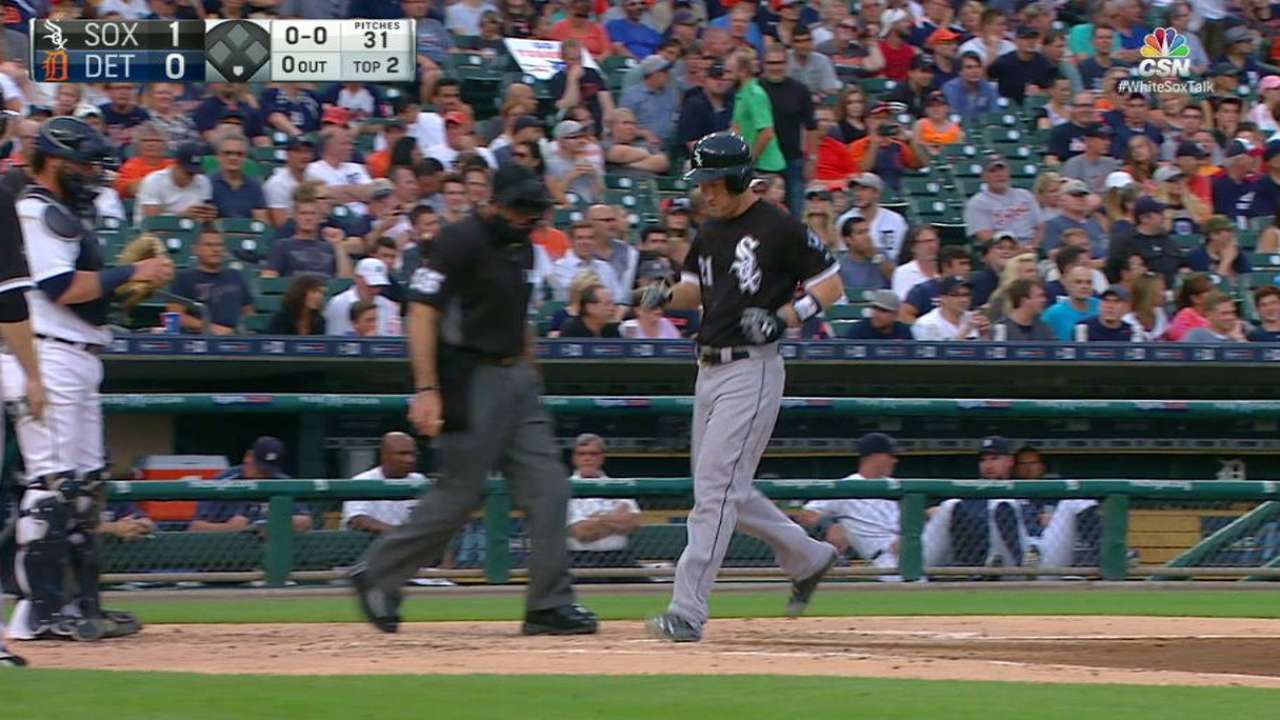 Frazier finished the night 1-for-4. His homer in the second inning opened up the scoring, but the White Sox went on to leave seven runners on base. That has seemed to be a recurring problem for the Sox, who are trying to stay on the back end of the AL playoff picture.
"It's been kind of the story of our year," center fielder Adam Eaton said. "With runners in scoring position, we haven't been able to drive in and get the big hit. And when we do that, we win, and when we don't, usually it bites us."
Frazier said the White Sox need to figure out a way to get past that problem in order to keep themselves in the playoff hunt, now 8 1/2 games behind Baltimore for the second AL Wild Card spot and 12 games behind the Central Division-leading Indians.
"We don't feel good, I know that," Frazier said. "I know obviously you never say never. There's an opportunity; we can get on a run. We've got to find ways to win games, we need to find ways to put up more runs, and that's it. If you go up 3-0, you've got to keep piling on runs, and bottom line is, we didn't do that tonight."
Manager Robin Ventura took note of the Sox problem with leaving runners on base, which they have done 16 times in the last two games in Detroit.
"You look at kind of the way the runs are scored, [the Tigers] seem to add on," Ventura said. "They don't stop adding on that extra run. A guy on third, less than two outs, they're able to just get it in. That's kind of been an Achilles heel for us."
Kyle Beery is a reporter for MLB.com based in Detroit. This story was not subject to the approval of Major League Baseball or its clubs.