Buchholz latest to have misstep in 8th inning
Right-hander allows tiebreaking HR to Longoria in loss to Rays
BOSTON -- The eighth inning has caused distress for the Red Sox's bullpen too often since the All-Star break and on Tuesday night, Clay Buchholz emerged as a new candidate to help stabilize the setup crew.
Instead, he was the latest to make a mistake that led to a loss.
The right-hander misplaced a fastball that Evan Longoria crushed, ripping a solo shot to left-center that snapped a tie and ultimately handed the Red Sox a 4-3 defeat to the last-place Rays.
The Red Sox could have moved within a game of the Blue Jays for first place in the American League East, but they stayed two back with the tough loss.
"It was a fastball, trying to throw it up and away and I pulled it more inner third, and that's his spot where he hits the ball a long way," said Buchholz. "He didn't miss it. I was going to go with the changeup after that, but obviously didn't get to it. I guess, it's hindsight now, but I'd probably throw another changeup in that position."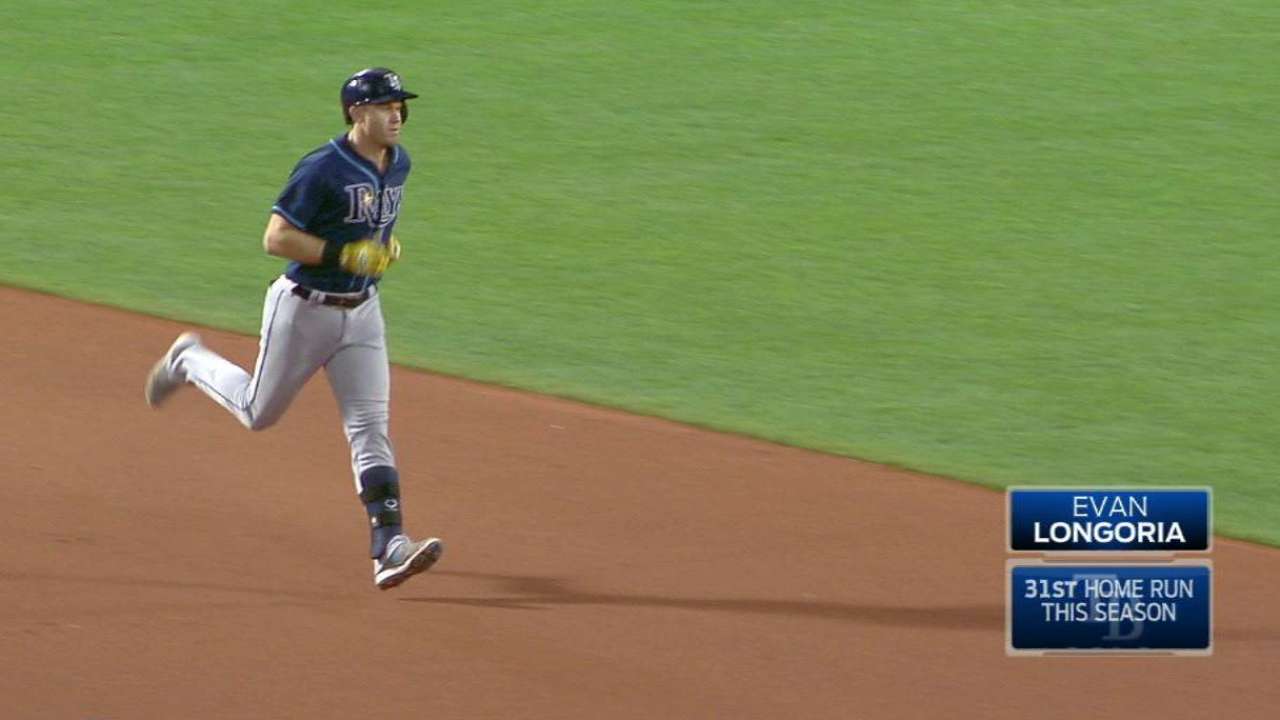 A starter for his entire career until this season, Buchholz got on a nice role as a middle man and performed well in a three-start cameo back in the rotation when there were some injuries a couple of weeks ago.
One mishap won't change manager John Farrell's thinking that Buchholz can handle higher-leverage situations. But the Red Sox know they have to tighten up in the late innings if they want to get to the postseason and have success there.
"It comes down to execution of pitches," said Farrell. "Yeah, it's difficult when you've got a lead going into the last couple of innings [and don't win]. You're looking to bridge it to [Craig] Kimbrel, and those are tough ones. You know, we're putting ourselves in a position to close games out, and yet we've found ourselves a pitch or two from finishing off the job."
And this one was hardly all on Buchholz or the bullpen. Drew Pomeranz had a 3-1 lead with two outs in the seventh, only to surrender a game-tying, two-run blast to No. 9 hitter Luke Maile.
"Yeah, 1-2 on that guy with two outs," Pomeranz said. "I'm thinking of just bouncing a curveball and I've got this guy. It stayed up just barely too much and went right into his bat."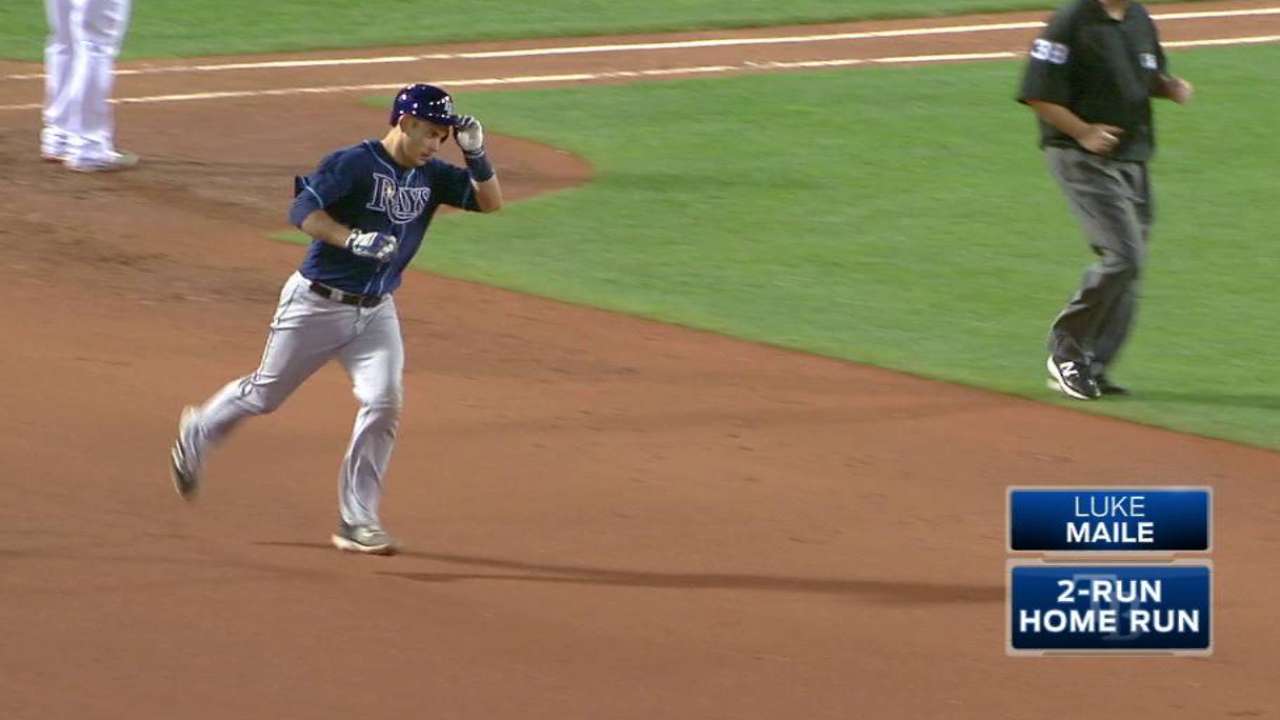 The Red Sox didn't score in the bottom of the seventh, and that led to Buchholz taking the ball with a tie game in the eighth.
Brad Ziegler, who often pitches the eighth inning, was unavailable for this one due to the flu. Matt Barnes and Junichi Tazawa have struggled of late. Fernando Abad has not lived up to expectations following a trade from the Twins, and he's been working in low-leverage situations lately. Koji Uehara is on the disabled list, but hopes to return next week.
All of these things have created more opportunities for Buchholz, who didn't use his lack of experience as a setup man as an excuse for Tuesday's misstep.
"I've thrown in a lot of games that were high leverage," Buchholz said. "It's just a matter of making pitches. Obviously that's a pitch that I didn't make. I feel like I've been throwing the ball pretty good until that pitch. He's a good hitter. That's one of the guys I shouldn't let beat me and I let him beat me, and that's on me.
"It's a different role, different title. You've still got to go out there and make pitches, especially when you're playing teams in this division, regardless of how far back the Rays are, they've still got a good ballclub and a lot of good hitters on that team. You've got to respect them. You can't let one of their big sticks beat you, and I did."
Ian Browne has covered the Red Sox for MLB.com since 2002. Follow him on Twitter @IanMBrowne and Facebook. This story was not subject to the approval of Major League Baseball or its clubs.