Maile delivery: Catcher smacks clutch homer
Game-tying shot followed an inning later by Longoria's winning blast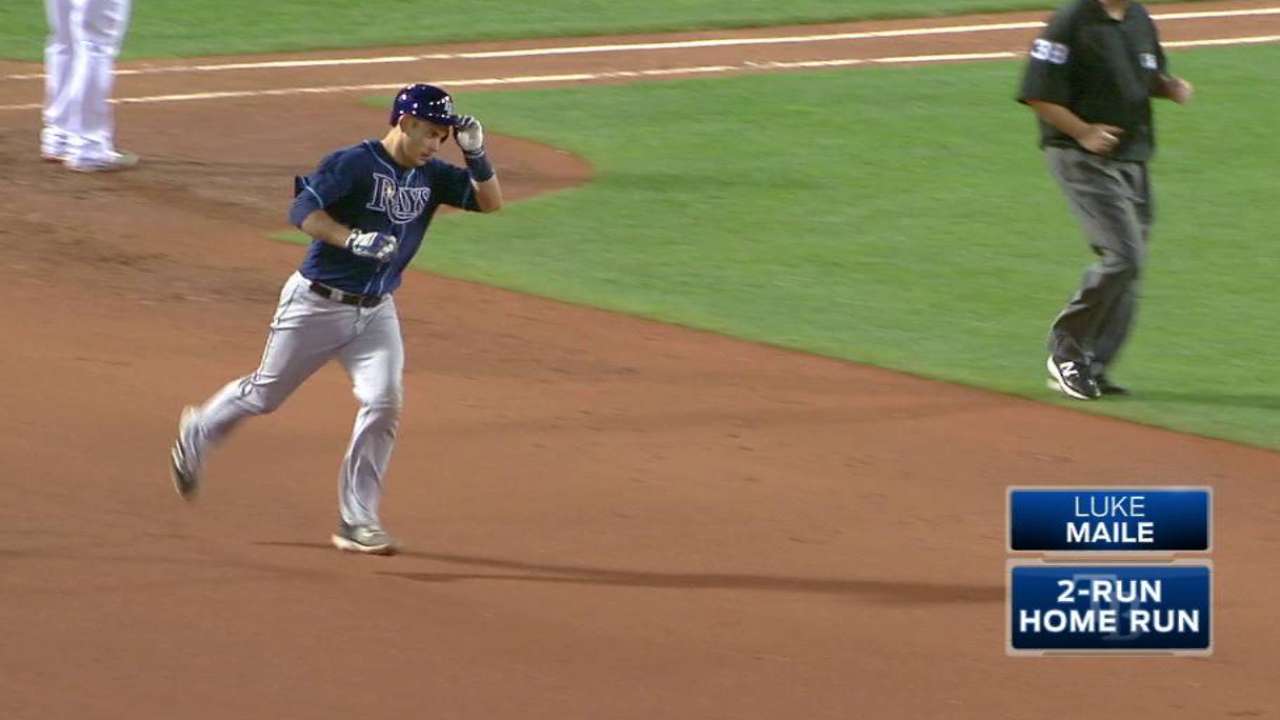 BOSTON -- Luke Maile hit a ball befitting his size on Tuesday night when he cleared Fenway Park's famed Green Monster with his second career home run, a tying shot in the Rays' 4-3 win over the Red Sox.
"That's definitely the highlight [of my career]," Maile said. "It's a great place to play. I have a lot of family that lives up here. Couldn't feel better about it and glad we got the win."
The 25-year-old catcher got every bit of his 6-foot-3, 225-pound frame into a 1-2 pitch from Drew Pomeranz and the ball rocketed over the wall quickly. According to Statcast™, Maile's blast had an exit velocity of 104 mph.
"I knew he was probably going to throw me something offspeed," Maile said. "I got him with a fastball last week. I never like to sit on pitches. I've always just kind of looked for the fastball, but right there I knew I was going to see something offspeed, so I just tried to stay middle and put a good swing on it."
Evan Longoria, who hit the tiebreaking homer in the eighth, noted that he was, "Happy that Luke made a great adjustment in that at-bat."
"Understood how he was getting pitched, got off of the fastball and was able to hit that ball out in a big spot," Longoria said.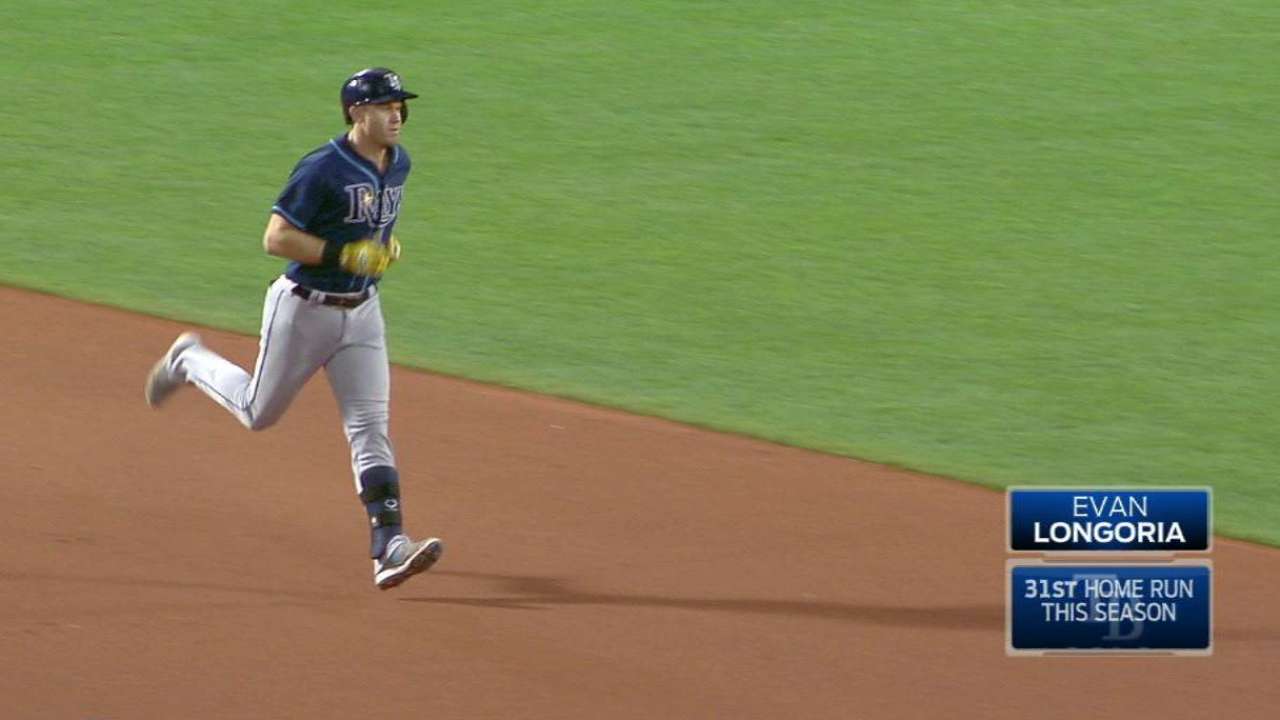 The Rays have struggled to find a catcher who is a quality target first, but can also swing the bat a little bit. Maile is stating his case to be included in the conversation for the 2017 season.
Currently, both catchers, Maile, as well as veteran Bobby Wilson, are playing well. And Curt Casali gives the team another solid option at Triple-A Durham.
Rays manager Kevin Cash said "it's nice" to have a solid catcher, defensively, who is showing some offensive skills as well.
Maile has "definitely caught well," Cash said. "We like the way he and Bobby have both caught. The hitting is a nice bonus and both of them are impacting us, offensively, of late."
Defensively, catching coach Jamie Nelson noted that Maile, who threw out Dustin Pedroia trying to steal Tuesday night, "has to be more consistent with his throwing."
"He has had some mechanical issues and he's trying to clean those up and be a little more consistent," Nelson said. "He's very diligent. He wants to be considered the best. And he's already considered one of the better receivers, but he wants to be one of the best blockers and throwers as well."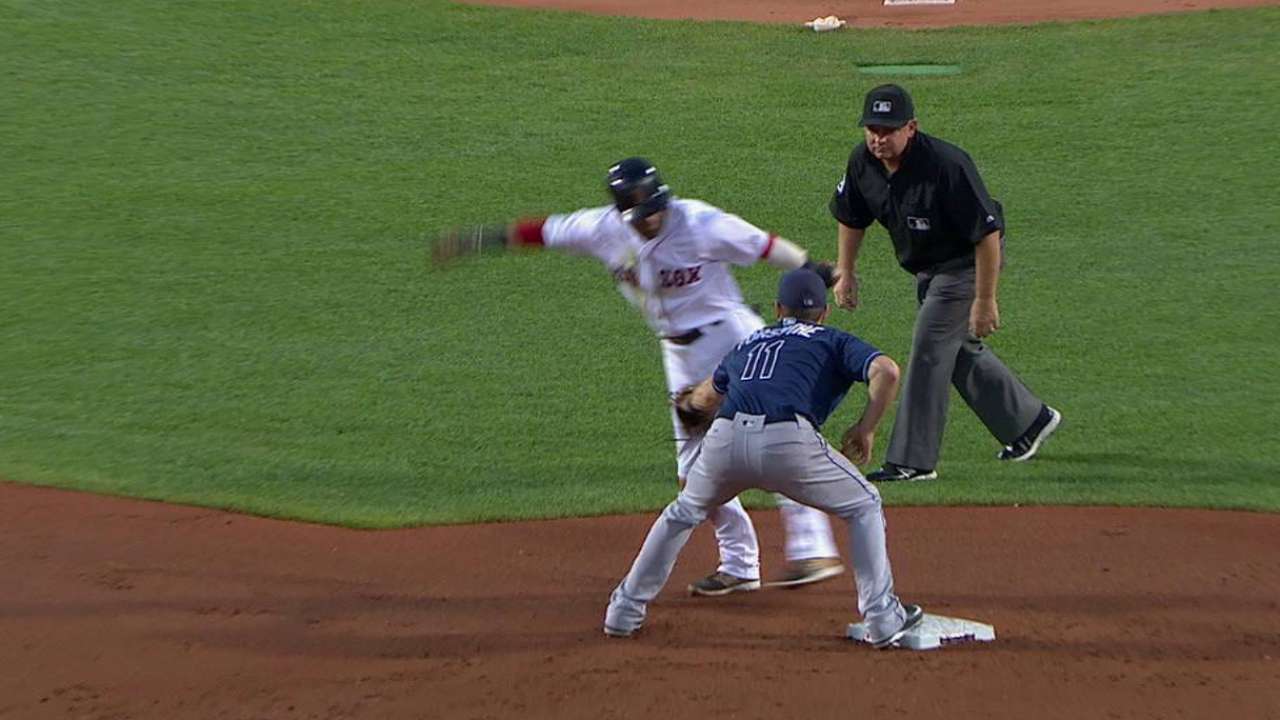 Maile noted that as a catcher "there's always going to be some flaws that you could have done better."
"But at the end of the day, it's about getting the job done," Maile said. "If we're winning ballgames and I'm keeping the ball in front of me, making good throws, that's all you can really ask for.
"The other stuff, I stay on top of my work on my off-days and pregame stuff. It's one of those things where I feel good about where I'm at. It just comes down to believing what I'm doing and making plays."
Maile's average is now up to .256 and he's feeling more comfortable at the plate.
"I made some adjustments," Maile said. "A lot of the veteran guys have talked to me. I've tried to pick their brains as much as I can. Derek Shelton's been a tremendous help since I've gotten here. It's rolling right now. It's always an up-and-down game. But right now I feel pretty good."
Bill Chastain has covered the Rays for MLB.com since 2005. This story was not subject to the approval of Major League Baseball or its clubs.