Royals run out of timely hits with 2 on in 10th
After rallying to tie it in 8th, K.C. misses golden chance for series win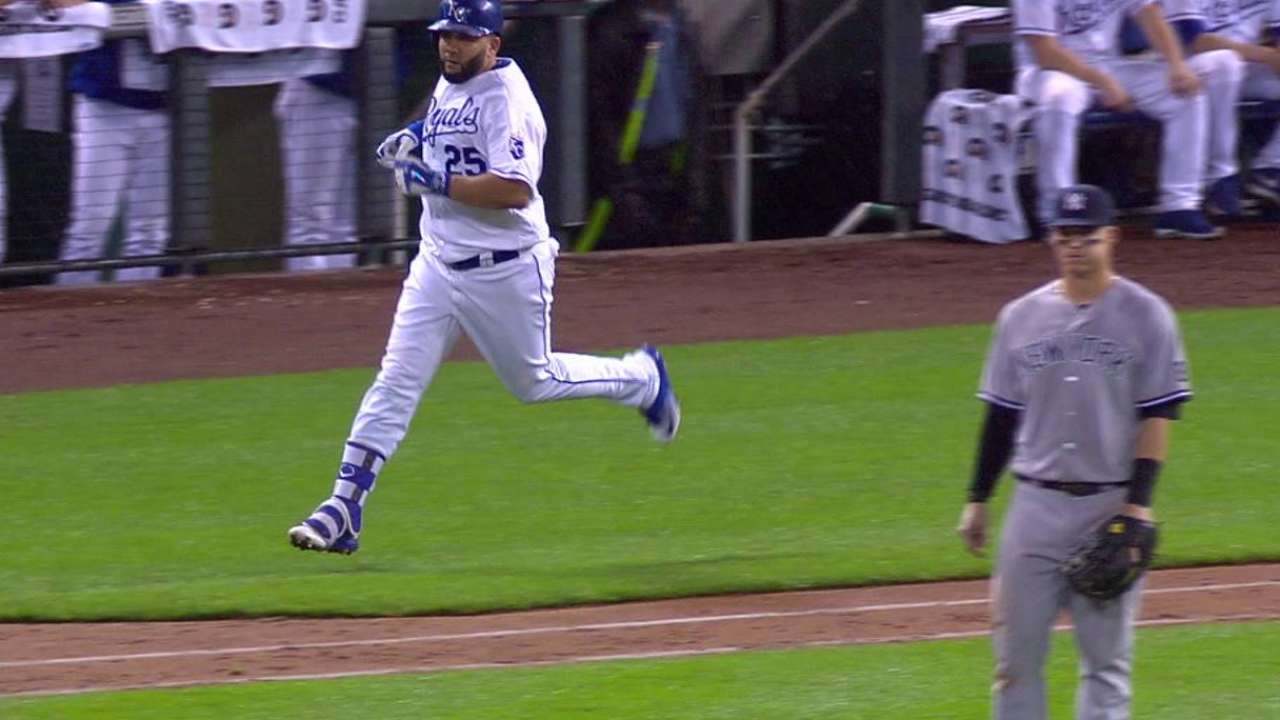 KANSAS CITY -- After battling back from an early four-run deficit against the Yankees, the Royals seemed poised to tie the game, or win it, in the 10th inning with two runners in scoring position and none out.
But the team known for its propensity for late-inning magic was unable to pull it off as two strikeouts and a flyout ended the drama in a 5-4 loss to the Yankees on Tuesday night.
"We get that feeling, we're always used to winning toward the end there," Lorenzo Cain said. "We fell a little short tonight. We had a lot of opportunities to score the winning run ... just didn't get the job done."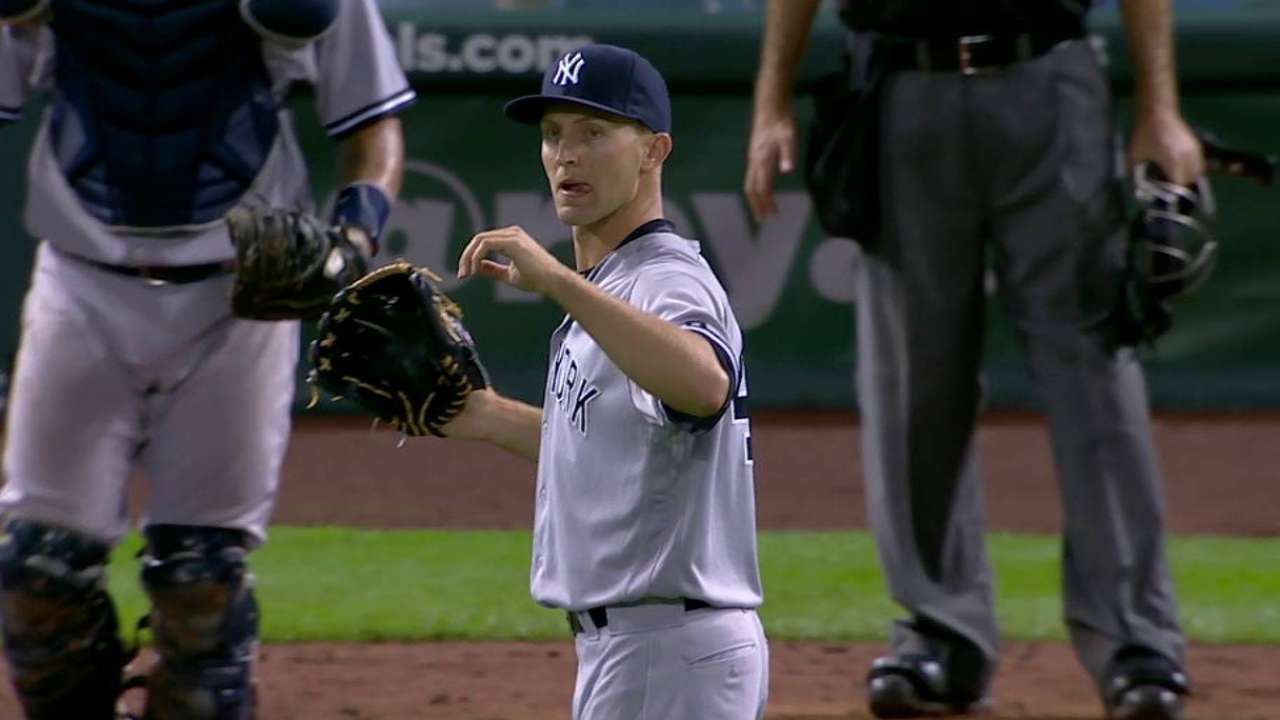 Several of those opportunities came in the 10th inning. Leading off the inning, Raul Mondesi was hit by a pitch from Yanks reliever Ben Heller that Mondesi nearly swung at for strike three. He stole second and advanced to third on a single by Jarrod Dyson.
With his blazing speed, Mondesi might have been able to round third on the single, had he gone on contact. But with none out, Mondesi had to wait on the line drive.
"How are you going to score on that? It's a line drive that the runner has to hold," manager Ned Yost said. "Even though he's got exceptional speed, no."
The Royals were still in business. Cain got a hittable fastball over the middle in the second pitch of the at-bat. He fouled it off, and ended up striking out for the first out of the inning.
"Missed a 1-0 heater. I wish I could have that one back," Cain said. "He ended up throwing me a ... slider, I thought it was down and away, but called a strike. I [was] just trying to put the ball in play. [He] ended up throwing another slider and I swung and missed."
The at-bat had a silver lining, as Dyson stole second, putting the potential winning run in scoring position.
The Yankees intentionally walked Eric Hosmer to load the bases with one out, taking their chances with designated hitter Kendrys Morales. Morales took two strikes against Chasen Shreve before waving at a changeup that was well below the zone.
"I just really liked our chances with Cain, Morales and Salvy [Perez] coming up," Yost said. "We couldn't put the ball in play. It was just one of those deals where they made good pitches."
Perez flied out to Jacoby Ellsbury to end the game and the Royals missed out on the chance to clinch their eighth straight series win and dropped to three games back of the Orioles in the American League Wild Card standings.
"We wish we could've scored more runs, but just had an off night tonight," Cain said. "Especially a long game like this, definitely wanted to pull it out, but ... we fell short."
Scott Chasen is a reporter for MLB.com based in Kansas City. This story was not subject to the approval of Major League Baseball or its clubs.