Arcia hopes to make most of chance with Padres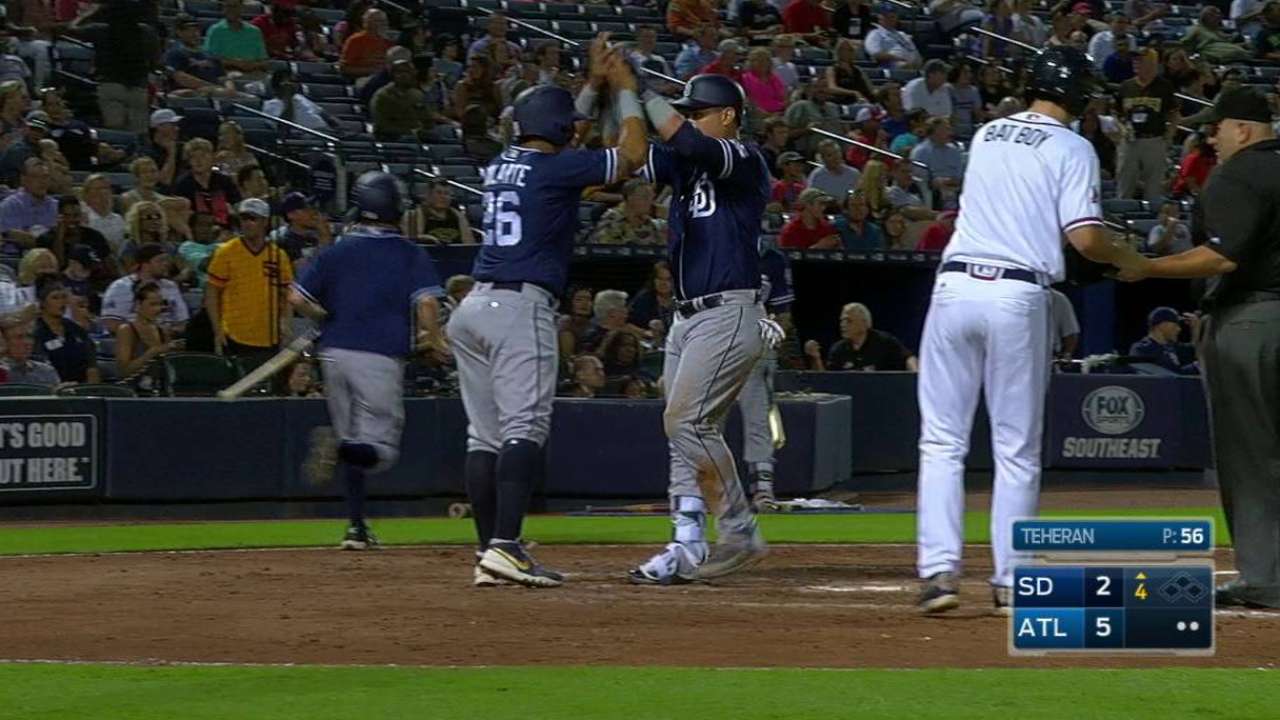 ATLANTA -- The Padres are Oswaldo Arcia's fourth team in the span of three months. But the 25-year-old outfielder -- who already qualifies as something of a journeyman -- seemed right at home in the Padres' road blues on Tuesday night.
In a 7-3 loss to the Braves at Turner Field, Arcia homered. doubled and had three RBIs, while playing some fine defense in right field as well.
Arcia opened the season with the Twins -- his first big league organization. They traded him to Tampa Bay in June, and he was designated for assignment by both the Rays and the Marlins in the span of six days earlier this month.
"[The last few months] were definitely hard," Arcia said through a team interpreter. "A lot of movement, a lot of change. But the first time you step into a clubhouse, you get a feel for the environment. Everyone here has been really good, and that's motivated me."
In need of an outfielder, the Padres claimed Arcia on Saturday, and he debuted against his former team in Miami on Sunday. In four at-bats, Arcia recorded a single and struck out twice.
On Tuesday, he looked much more crisp at the plate, recording a hustle double in the second, launching a two-run moonshot in the fourth, and knocking in the Padres' third and final run with an RBI groundout in the ninth.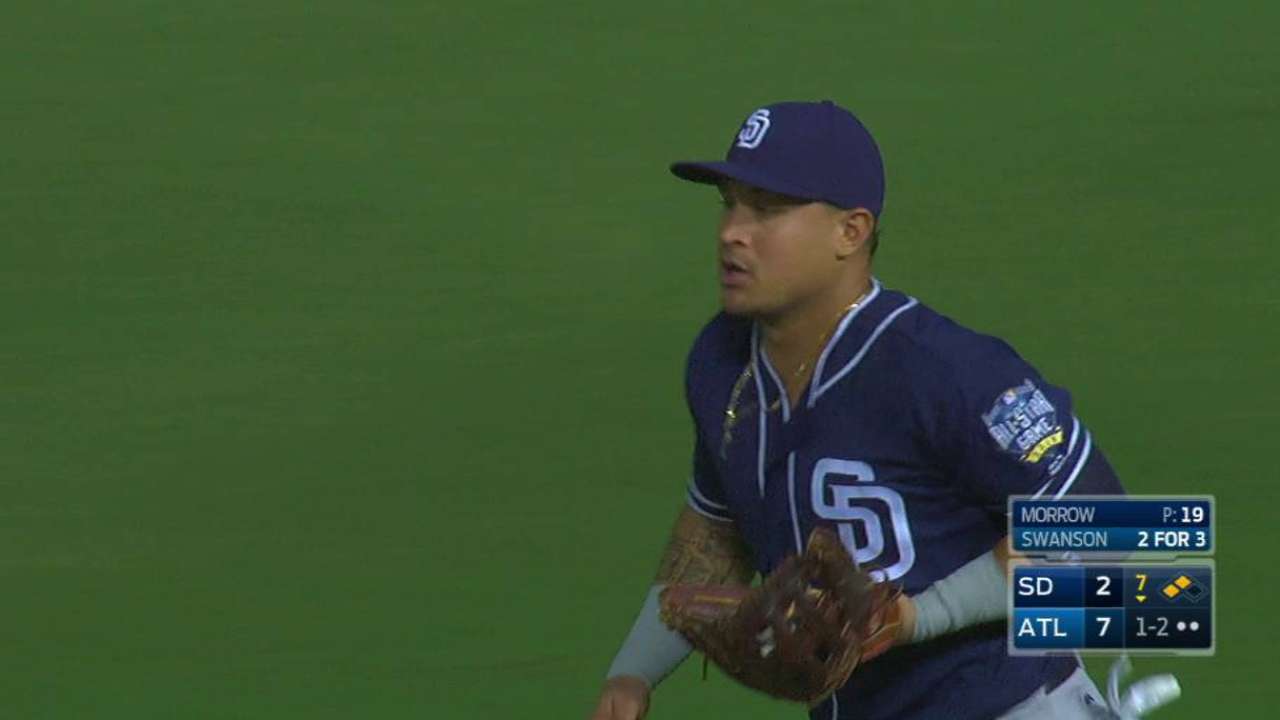 "I thought his timing looked better than it did in his first game out, which makes some sense, because he had been at home for a few days," Green said. "He's going to keep getting that opportunity right now."
A former top prospect, Arcia was given that opportunity with the Twins but couldn't quite make the most of it. In four seasons with Minnesota, Arcia batted .240/.303/.429.
Perhaps a final change of scenery could be the cure for his 2016 struggles. He's certainly off to a nice start with the Padres.
His fourth-inning dinger had a launch angle of 40 degrees -- the fourth highest by a Padre this season.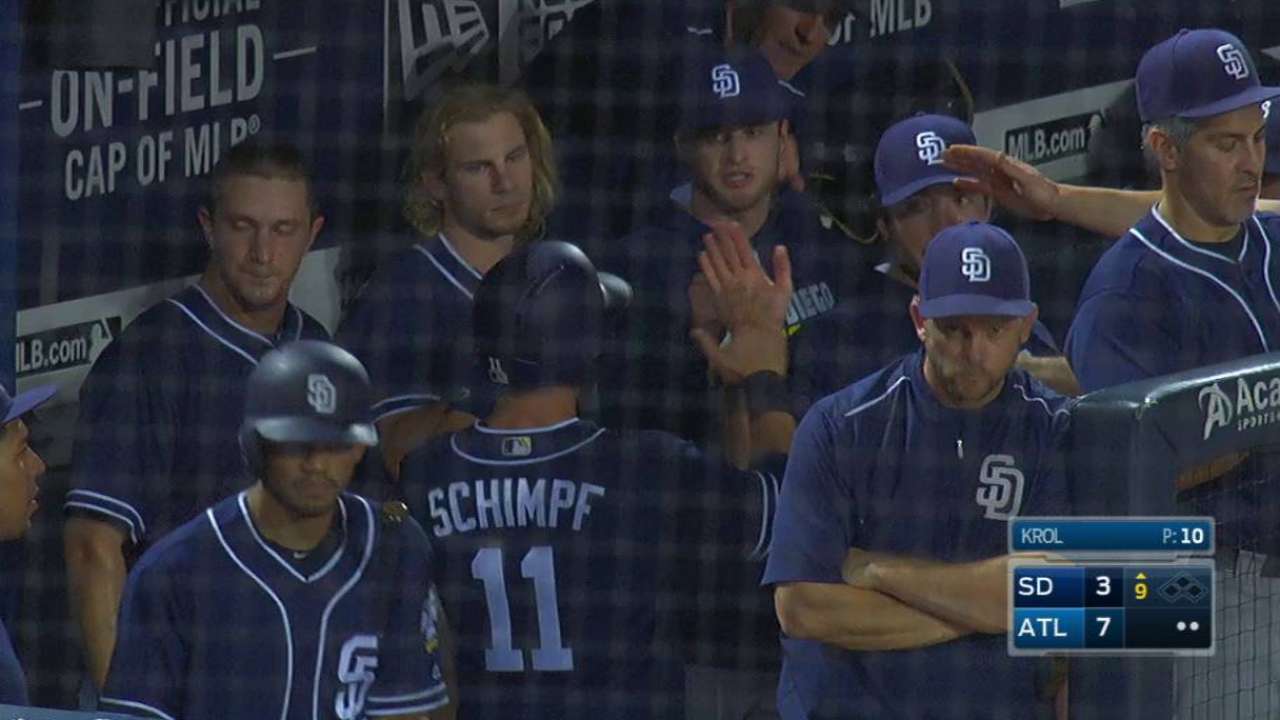 "At first, I didn't think it was out," Arcia said of his seventh long ball this year. "I just thought it was a fly ball, because I didn't really hit it like I should've."
Three innings later, he made a diving stop to rob Dansby Swanson of a hit -- and possibly two RBIs.
"It definitely feels good, especially being at the plate there and being able to help the team in whatever I can -- whatever situation, whatever moment," Arcia said. "I think it's good to show what I can do."
AJ Cassavell covers the Padres for MLB.com. Follow him on Twitter @ajcassavell. This story was not subject to the approval of Major League Baseball or its clubs.