Greinke sharp in all 3 phases for win No. 12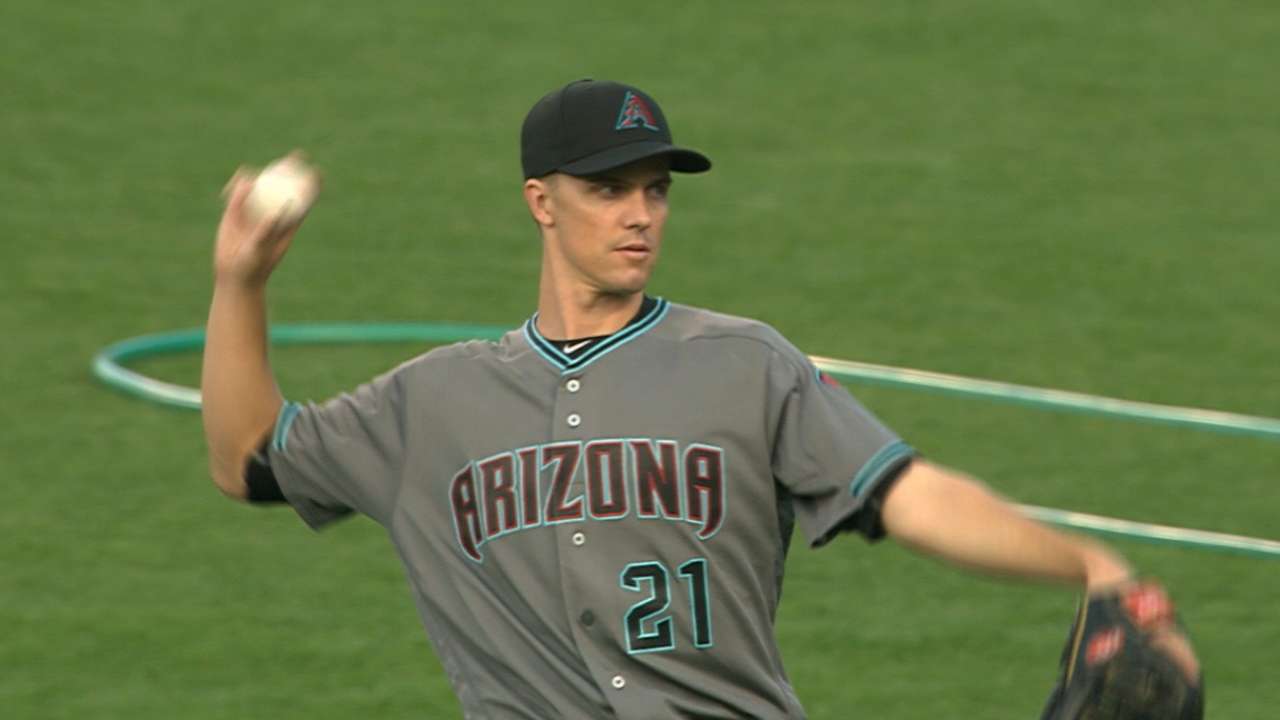 SAN FRANCISCO -- Zack Greinke does more than pitch a good game. He fields his position and knows how to handle a bat. All three phases were in play on Tuesday night in the D-backs' 4-3 victory over the Giants.
His pitching speaks for itself. He put together another solid outing, giving up one earned run on six hits in six innings. A fielding error by second baseman Jean Segura led to the Giants' first run in the third, but Greinke got three straight outs on fly balls to keep it a 1-0 game.
"Zack threw a lot of pitches, but he was able to suck it up," D-backs manager Chip Hale said. "We battled just enough offensively."
In the fourth, with the game still 1-0, Greinke turned in a defensive play that was just as valuable as the two double plays the D-backs turned behind him. The Giants had runners on first and second with one out and Johnny Cueto batting. Greinke jumped on Cueto's bunt and got the lead runner at third, keeping the Giants off the scoreboard.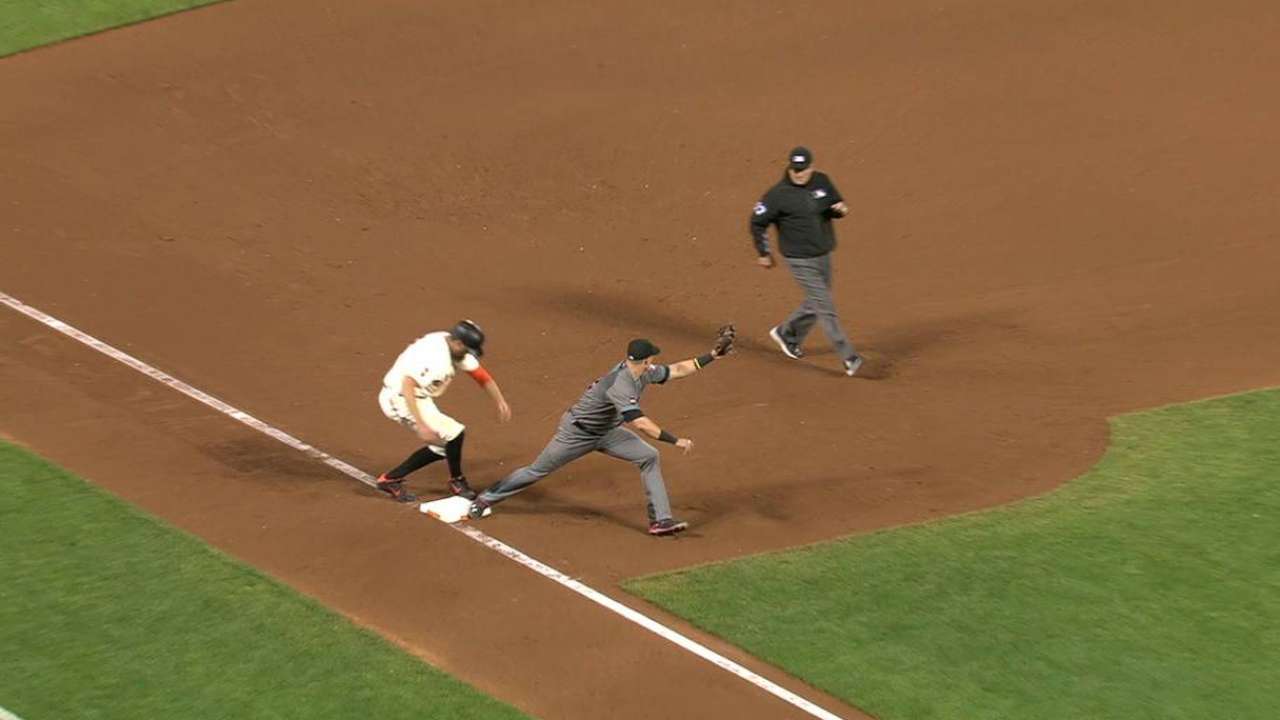 "I was probably thinking more than I should have," Greinke said of the play. "I wasn't positive; I guessed I was going to third. I usually do a good job on bunts, and I think that's the first time I've gotten that play this year."
Hale said Greinke thrives on plays like that, and the right-hander's reliability with the glove allows the D-backs to play a regular defense in bunt situations.
Offensively, Greinke singled in the sixth and drew a walk that ultimately led to Cueto's demise in the fifth.
"When he pitches, we've got nine batters in the lineup," Hale said.
Yasmany Tomas walked to open the fifth inning, and Chris Owings tripled him home. After Greinke worked a walk, Segura singled in the go-ahead run.
"When he walks Tomas and walks Greinke, you have to take it as an opportunity to get him out of the game," Segura said of Cueto. "Every out is important against a team like that."
Greinke improved to 4-0 with a 1.66 ERA in six starts at AT&T Park, and his .900 winning percentage (9-1) against the Giants is the highest by any pticher with a at least 10 starts against them.
"There's some luck involved," Greinke said. "I think I gave up five runs the first time I pitched here. They always play hard and their fans are always into it. It is a good place to pitch."
Rick Eymer is a contributor to MLB.com based in the Bay Area. This story was not subject to the approval of Major League Baseball or its clubs.