Teixeira thrilled as Tebow draws comparisons
Former Heisman Trophy winner's batting stance similiar to Yanks first baseman's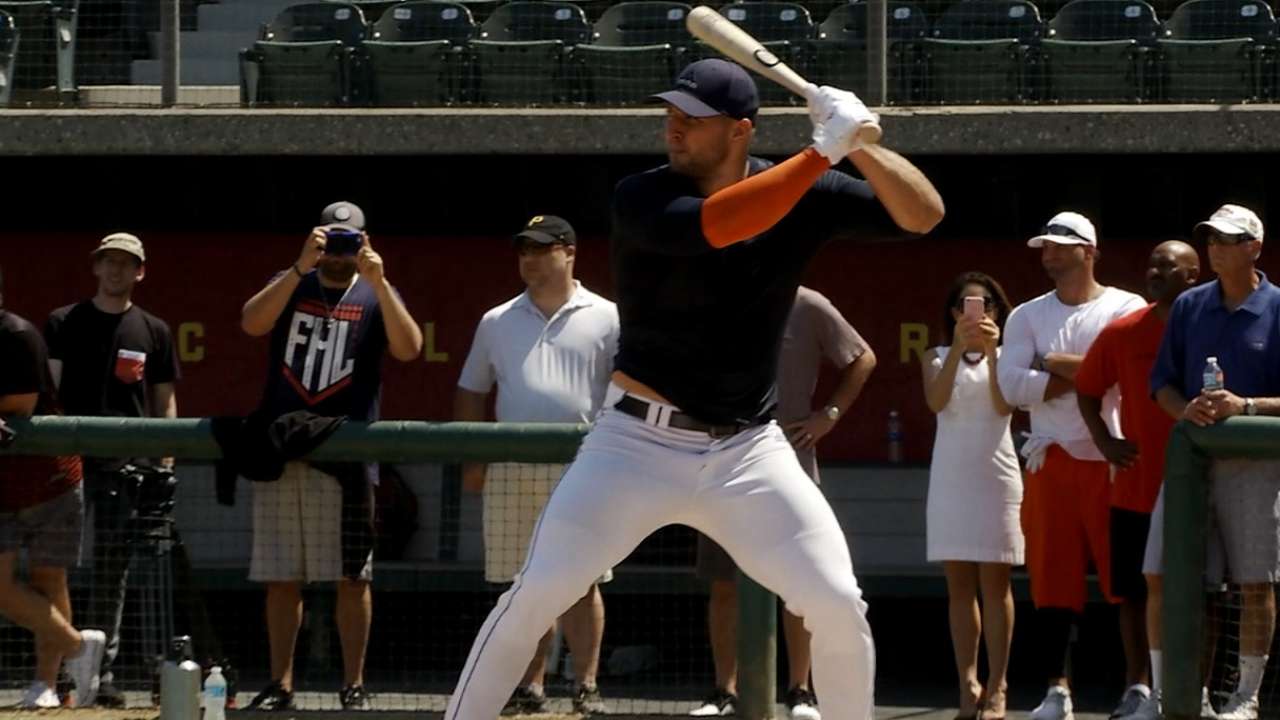 KANSAS CITY -- In the eyes of at least one observer, Tim Tebow produced a vision of Mark Teixeira as he went through the paces of a highly-publicized workout on Tuesday in California. The Yankees first baseman doesn't mind that comparison one bit.
"Heisman Trophy winner! That is awesome!" Teixeira said. "Honestly, I saw his swing on the videos; it looks pretty good, I'm going to be honest with you. Obviously batting practice is different than regular pitching, but he's got a short stroke, he's got a powerful stroke. He's very balanced. I'm rooting for him, personally."
Former big leaguer David Aardsma was one of two pitchers who faced Tebow during his workout at the USC campus, which was attended by scouts from at least 27 Major League teams, including the Yankees.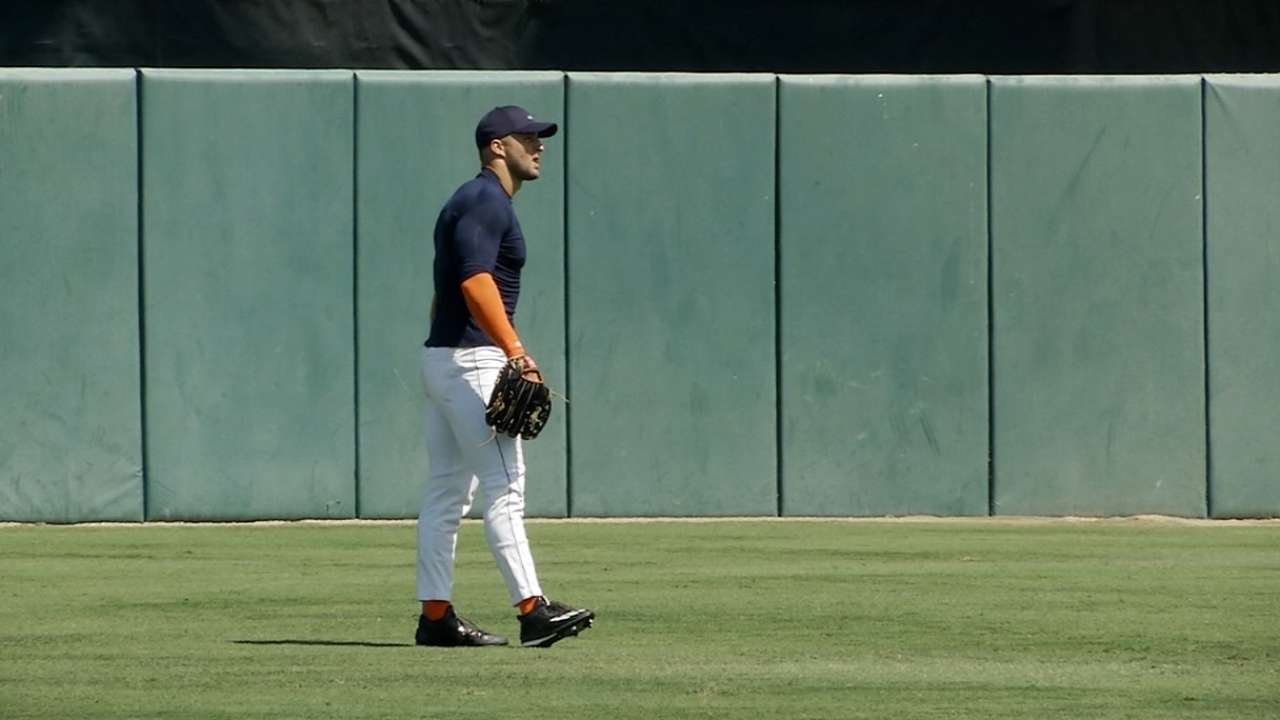 Aardsma -- who appeared with the Yankees in 2012 -- told reporters that Tebow's stance reminded him of Teixeira's. Teixeira said that he now stands more upright at the plate because of knee issues, but allowed that there could be similarities to his old crouched stance.
Teixeira has not met Tebow, but said that he expects a team will sign the 29-year-old, giving Tebow a chance to prove that he can compete professionally.
"I think it's great. I think it's great for baseball, I think it's a story that you guys will love to follow because he's obviously an incredible athlete," Teixeira said. "He's a guy that has played in the NFL, has had some success in the NFL. Now he has a chance to maybe make the Major Leagues.
"It's probably a long shot, but listen, let's watch. I'm in; I'm all in. Let's see what he can do."
Bryan Hoch has covered the Yankees for MLB.com since 2007. Follow him on Twitter @bryanhoch, on Facebook and read his MLBlog, Bombers Beat. This story was not subject to the approval of Major League Baseball or its clubs.