Braves' top scouts watch Tebow showcase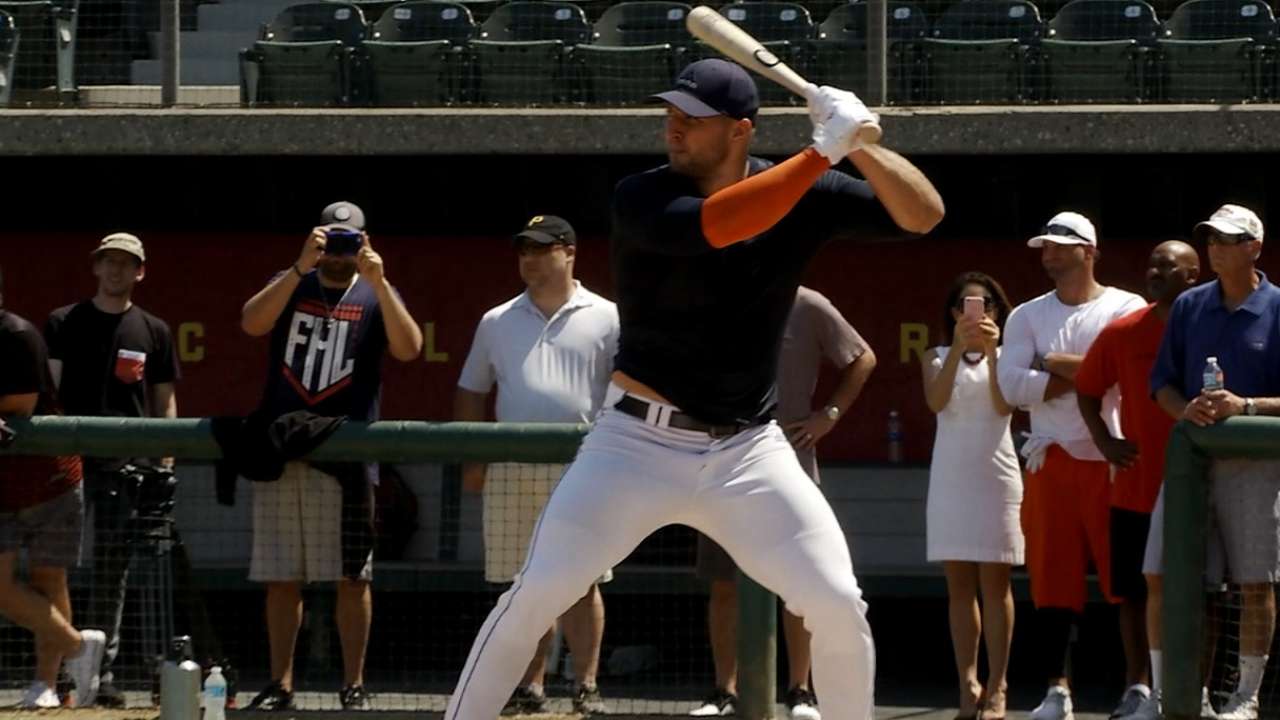 ATLANTA -- Further proving they are not willing to leave any stone unturned during their rebuilding process, the Braves sent their top two scouts to evaluate Tim Tebow during a workout that was staged on Tuesday at the University of Southern California.
Braves scouting director Brian Bridges and special assistant Roy Clark evaluated Tebow as the former quarterback attempted to prove the athleticism that helped him win a Heisman trophy and play in the National Football League might translate to the baseball diamond.
The fact that Bridges and Clark were present provides indication the Braves have at least more than marginal interest in Tebow, who certainly didn't endear himself to University of Georgia fans during his days as the University of Florida's quarterback.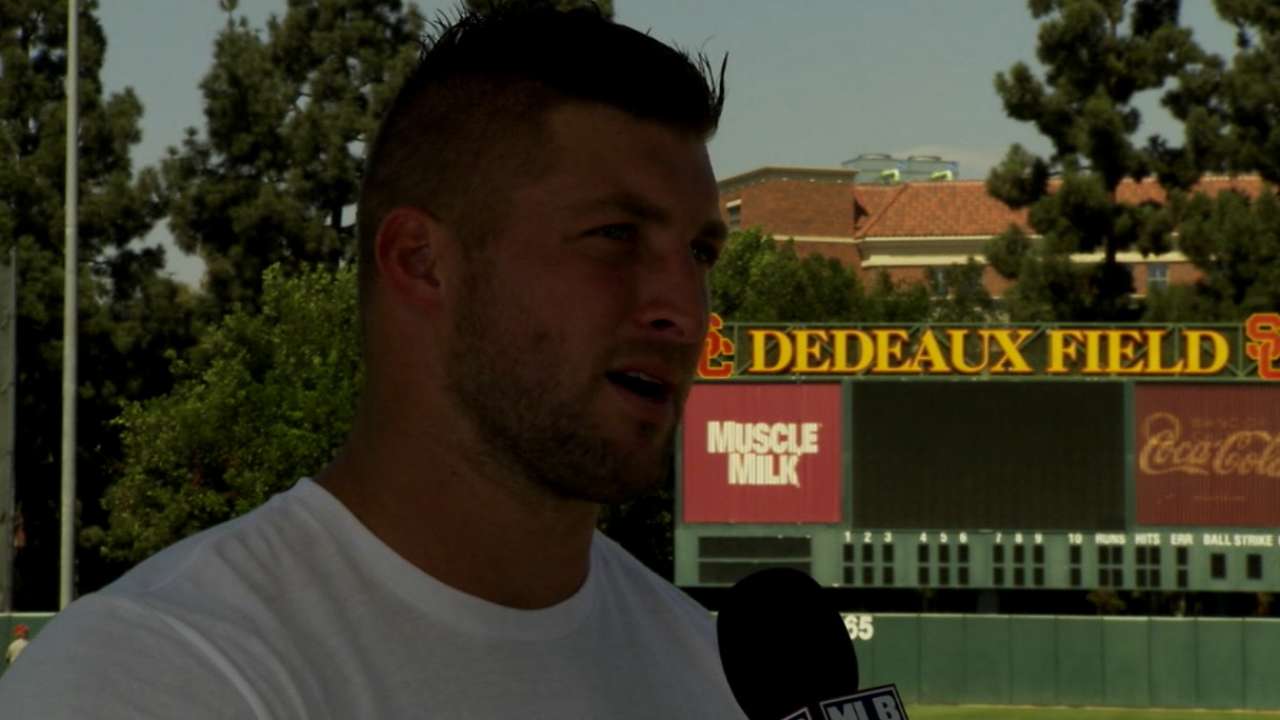 The odds of succeeding as a professional baseball player are certainly against Tebow, who has not played baseball since his 2005 season at Nease High School in Ponte Vedra, Fla. Since then, he has helped Florida win two national championships, served as the starting quarterback for the Denver Broncos in a playoff win and spent time as a college football analyst for ESPN.
But the Braves were among the 27 different organizations willing to take a look at Tebow, who ran the 60-yard dash, showed off his arm strength and took swings both in batting practice and against a couple former big league pitchers -- former Brave David Aardsma and Chad Smith during the workout.
Tebow proved he still has good speed as he ran the 60-yard dash and then opened some eyes with the raw power he showed while hitting a few long home runs during batting practice. But at least one scout in attendance seemed most impressed with how consistently the 29-year-old athlete put balls in play while batting against Aardsma and Smith.
Mark Bowman has covered the Braves for MLB.com since 2001. This story was not subject to the approval of Major League Baseball or its clubs.