Drew takes BP, gets closer to possible return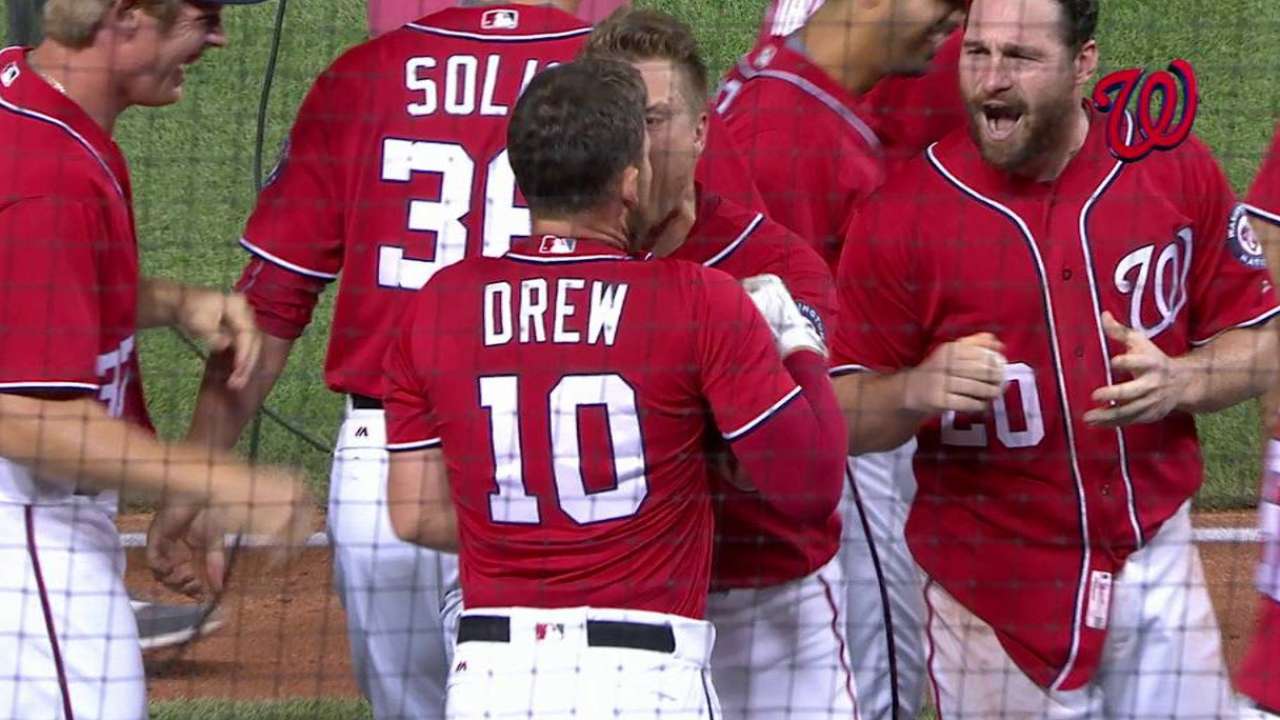 PHILADELPHIA -- Infielder Stephen Drew has participated in full batting practice the last two days: hitting, taking grounders at shortstop and third base, laughing and joking with his teammates the entire time.
Each action was considered a positive step for Drew, who has been sidelined with an inner-ear issue that landed him on the disabled list on July 27, retroactive to July 24. He has battled frequent bouts with dizziness and headaches, and improvements have been small and incremental, but he could be ready to begin a Minor League rehab assignment soon.
"He told me he's feeling better," Nationals manager Dusty Baker said. "I don't know if he's 100 percent, or not feeling anything, or [if he can] function without endangering himself. We're not sure ... until he gets into action. But he's talking like he might possibly be ready for some action pretty soon, because there's not many games left to play anywhere for him. We hate to just throw him out there in this championship run in September and not know."
Drew's return could give the Nationals one of their best bats off the bench, as he was 6-for-20 with three homers as a pinch-hitter. Overall, he was hitting .262/.319/.563 with seven homers while providing a backup option at shortstop and third base.
Jamal Collier covers the Nationals for MLB.com. Follow him on Twitter at @jamalcollier. This story was not subject to the approval of Major League Baseball or its clubs.