Mackanin to keep Goeddel in reserve role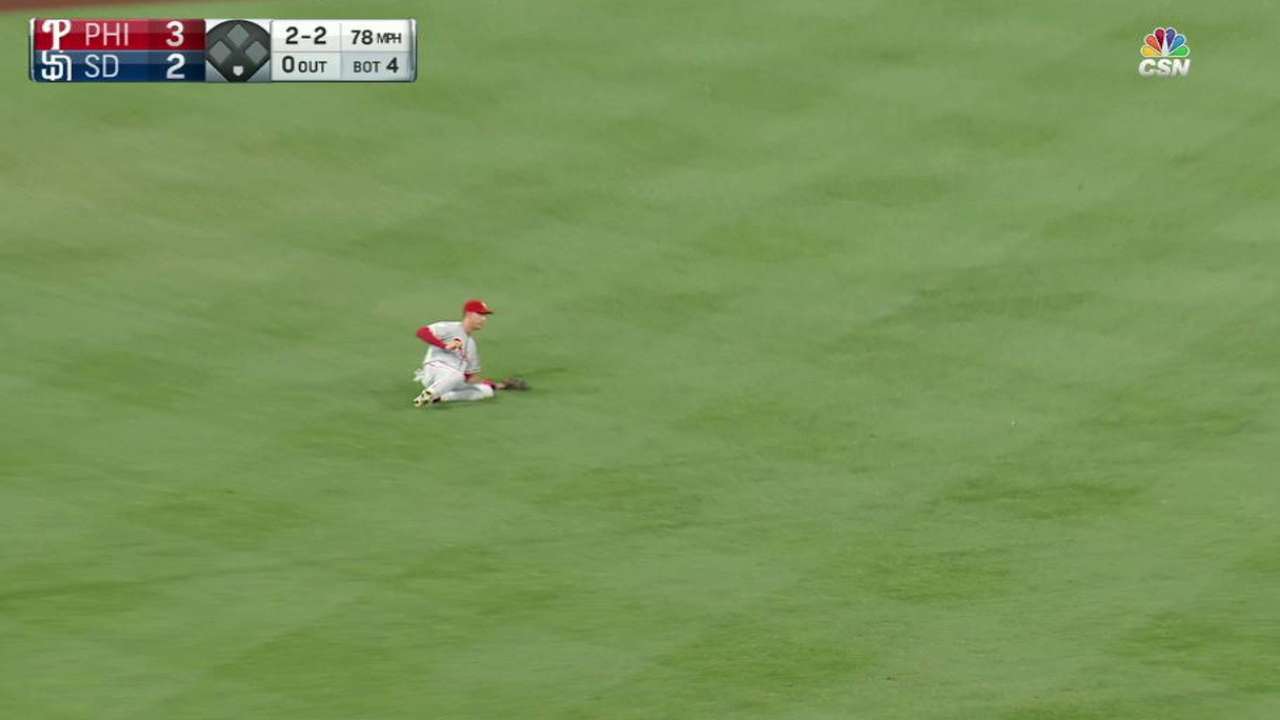 PHILADELPHIA -- Manager Pete Mackanin and the Phillies plan to use September's expanded rosters to get an extended look at some of their young players, but outfielder Tyler Goeddel won't be one of them.
"I've seen enough of Goeddel to know -- we kept him this long, we're going to keep him and see where we go next year with him," Mackanin said. "I don't feel a need to play him."
If the Phillies did not see a future for Goeddel -- a Rule 5 pick -- in the organization, they could have returned him to the Rays, but the 23-year-old apparently showed enough back in May to stick.
Goeddel started all 22 games he played in May, posting a .794 OPS in 79 plate appearances. In the nearly three months since, he has started exactly as many games as he did that month.
He's hardly thrived in the reserve role. In 111 plate appearances since June 1, his season OPS has decreased more than 100 points, and he's recorded only 13 hits -- four for extra bases -- in 100 at-bats.
So Jimmy Paredes again started in left field on Tuesday -- not for Mackanin to get an extended look, but to insert some semblance of a power threat into the lineup.
"Paredes, he's an extra player," Mackanin said. "That's why we got him, to try to get some offense into the lineup. He's been swinging the bat pretty well, [and Peter] Bourjos is coming off a wrist injury. We're just trying to get Paredes as many at-bats as possible to see if he can help us win a few games."
The biggest chunk of Paredes' playing time has come since Aug. 1. His 10 games started is only two fewer than the 12 he started in the two months after the Phillies acquired him. He's hit .244 with a pair of home runs in August, and struck out 13 times in 45 at-bats.
Evan Webeck is a reporter for MLB.com based in Philadelphia. This story was not subject to the approval of Major League Baseball or its clubs.