Joseph to see more playing time in September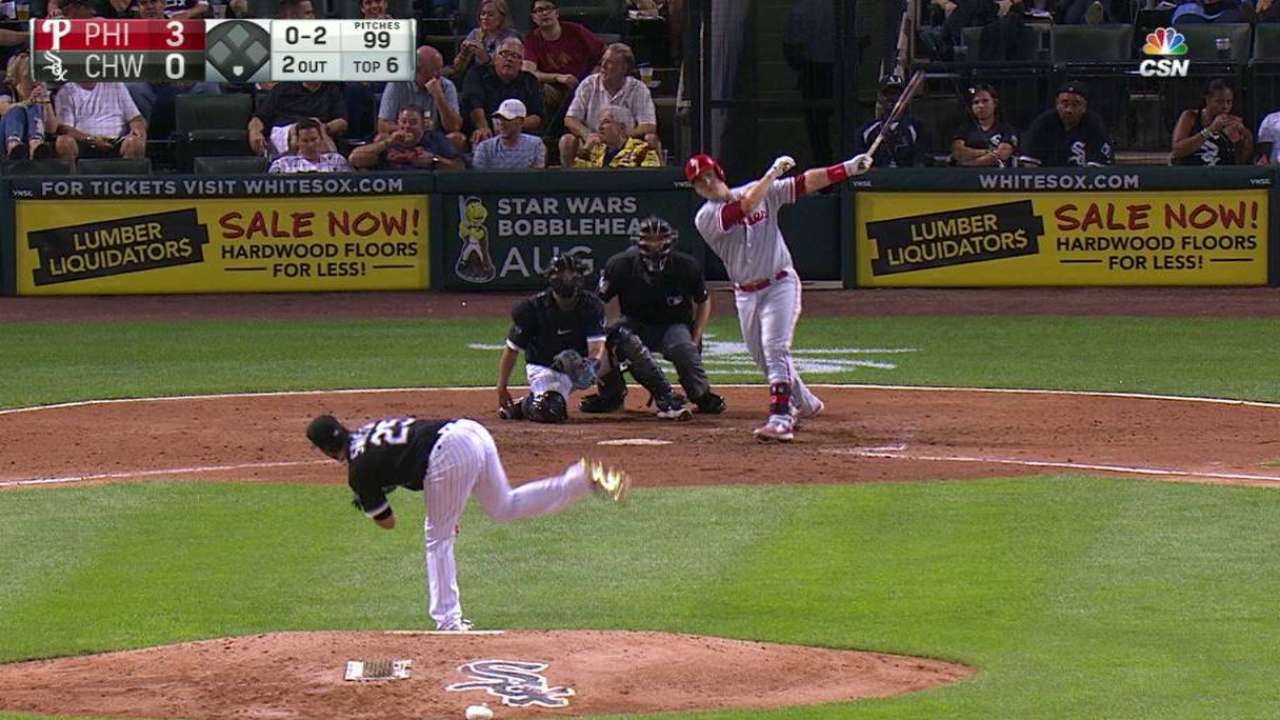 PHILADELPHIA -- Ryan Howard got a start on Tuesday vs. Washington's Max Scherzer, but after this, his name will appear less frequently on the lineup card.
"I'll play [Howard] today, then tomorrow [Tommy] Joseph," manager Pete Mackanin said. "Then I'll lean on Joseph a bit more the rest of the way. I want to see him more."
The decision was not passed down the organizational chain; Mackanin said it was his alone.
"It makes sense to see Joseph as much as possible," he said. "I don't want to happen to him what happened to [Darin] Ruf, where we didn't have opportunities to get him at-bats."
Joseph, now 250 at-bats into his big league career, has cooled as Major League pitchers have adjusted to him. Meanwhile, Howard had performed so well since the All-Star break that rumors of a waiver deal began to swirl.
In 72 at-bats since the halfway point, Howard has hit .306, with seven home runs. That, combined with Joseph's .247 average over that span and his sub-.300 on-base percentage on the season, led to an uptick in playing time for the 36-year-old.
Joseph got the occasional start against right-handers, but his role had devolved; that will no longer be the case.
"I'm not going to strictly play Joseph," Mackanin said, "but I'd like to get him as many at-bats as possible through the end of the season.
"He's got a good approach. He's got some deficiencies. He's hitting .240- or .250-something. The league has started pitching to some weaknesses, and .250's not what we're looking for. But it's his first year, and he's got power."
Evan Webeck is a reporter for MLB.com based in Philadelphia. This story was not subject to the approval of Major League Baseball or its clubs.