Schimpf helping with Louisiana flood relief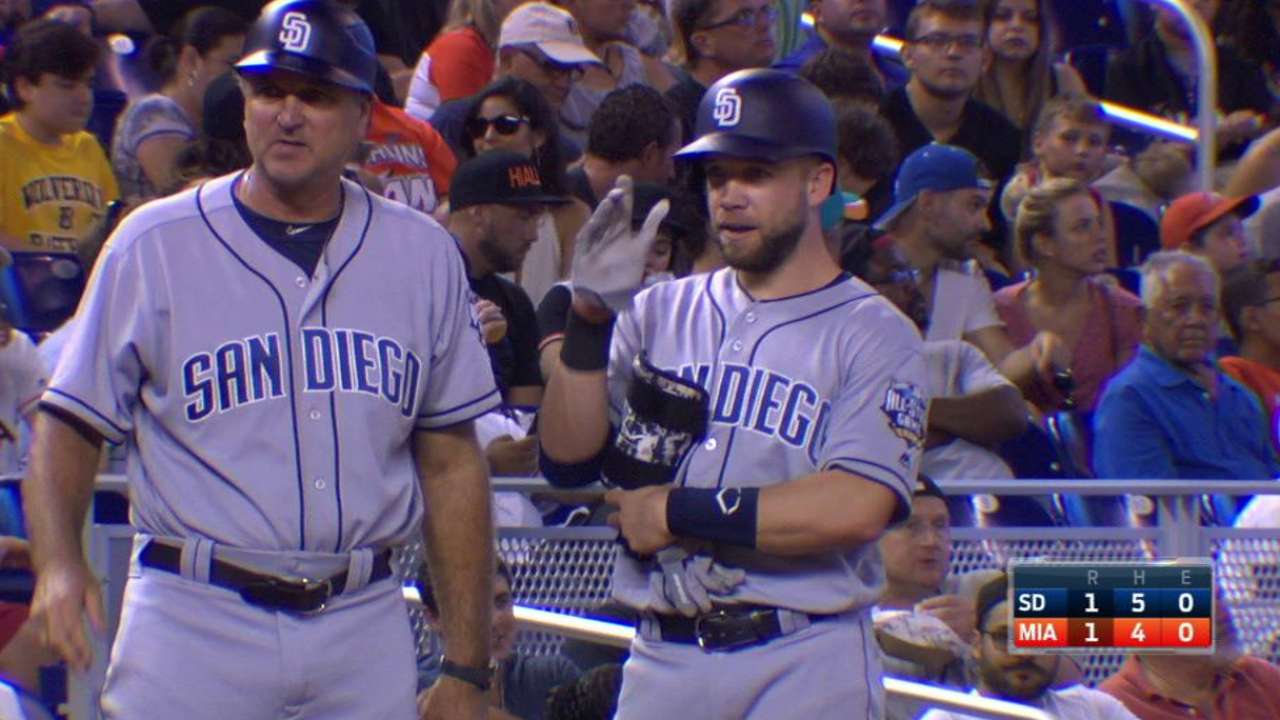 ATLANTA -- Padres second baseman Ryan Schimpf is using his clout as a professional ballplayer to help his home state of Louisiana make it through the devastating floods that have damaged more than 100,000 homes and displaced thousands.
Schimpf -- who was born in New Orleans and played collegiately at LSU -- is one of nine former Tigers collaborating to help raise money for the Louisiana Flood Relief Fund.
He is joined by Anthony Ranaudo, Alex Bregman, Mikie Mahtook, DJ LeMahieu, Kevin Gausman, Louis Coleman, Will Harris and Aaron Nola among Major Leaguers collaborating to aid in the country's worst natural disaster since Hurricane Sandy.
"Everybody wanted to do something to help out," Schimpf said Tuesday. "It's a sad thing that's going on right now. We're just trying to spread the word and do something to help out, because obviously that area has supported us for a long time."
On Tuesday morning Major League Baseball and the MLB Players Association announced a donation of $250,000 to be split among three charities. The American Red Cross will receive a $125,000 contribution, and two player charities -- the Baton Rouge Area Foundation and High Socks for Hope -- will each receive $62,500.
The Baton Rouge Area Foundation has directed its donations to the Louisiana Flood Relief Fund supported by Schimpf and Co.
Schimpf's family wasn't affected by the heavy rains which led to the flooding earlier this month. But it's a cause that hits "close to home" for Schimpf after his family's home was flooded in March during a different set of rains.
In Schimpf's eyes, the fundraising was the very least he could do.
"That area supported us when we were back at LSU," Schimpf said. "We're all very fortunate to be in the big leagues and have good fan bases to hopefully we can try to reach out and make people aware of the situation and help out in any way we can."
AJ Cassavell covers the Padres for MLB.com. Follow him on Twitter @ajcassavell. This story was not subject to the approval of Major League Baseball or its clubs.