Reds have deal with Cuban right-hander Gutierrez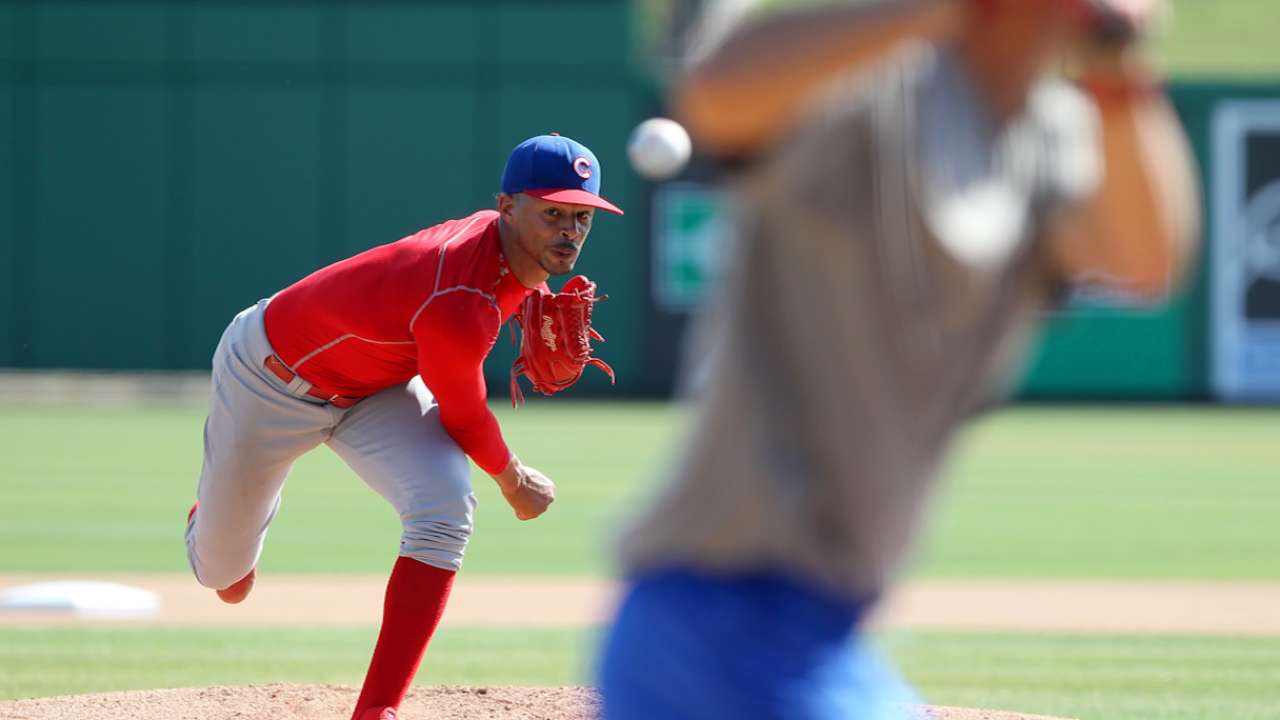 The Reds have been busy on the international market, and they are on the verge of adding another top Cuban prospect to the organization.
According to an industry source, Cincinnati has agreed to a $4.75 million deal with right-handed pitcher Vladimir Gutierrez of Pinar del Rio, Cuba.
The Reds have not confirmed the agreement.
Gutierrez, who will be 21 on Sept. 18, was the Serie Nacional Rookie of the Year during the 2013-14 season. He went 5-5 with a 3.90 ERA that season, primarily pitching out of the bullpen. Gutierrez had a 2.45 ERA as a reliever during the 2014-15 season. He features a low-to-mid 90s fastball and a plus curveball. Gutierrez projects to be a starter, but he could also pitch out of the bullpen.
In accordance with the Collective Bargaining Agreement, each team is allotted a $700,000 base and a bonus pool with four slot values based on the team's record in 2015 for the international signing period, which began on July 2. Cincinnati's overall pool total for this year's signing period is $5,163,400, and the club was already at maximum penalty after exceeding its bonus pool amount by more than 15 percent. As a result, the Reds will not be allowed to sign a player for more than $300,000 during the next two signing periods, and they will have to pay a 100-percent tax on the pool overage.
Overall, Cincinnati has signed 10 international prospects for a total of $7.5 million. Cuban infielder Alfredo Rodriguez signed for $7 million.
Gutierrez left his Pinar del Rio team during the Caribbean Series in February 2015 in San Juan, Puerto Rico, and he eventually made his way to Mexico, where he established residency. He was declared a free agent by Major League Baseball on July 7, 2015.
Jesse Sanchez is a national reporter for MLB.com based in Phoenix. Follow him on Twitter @JesseSanchezMLB and Facebook. This story was not subject to the approval of Major League Baseball or its clubs.