Dodgers skipper not concerned about offense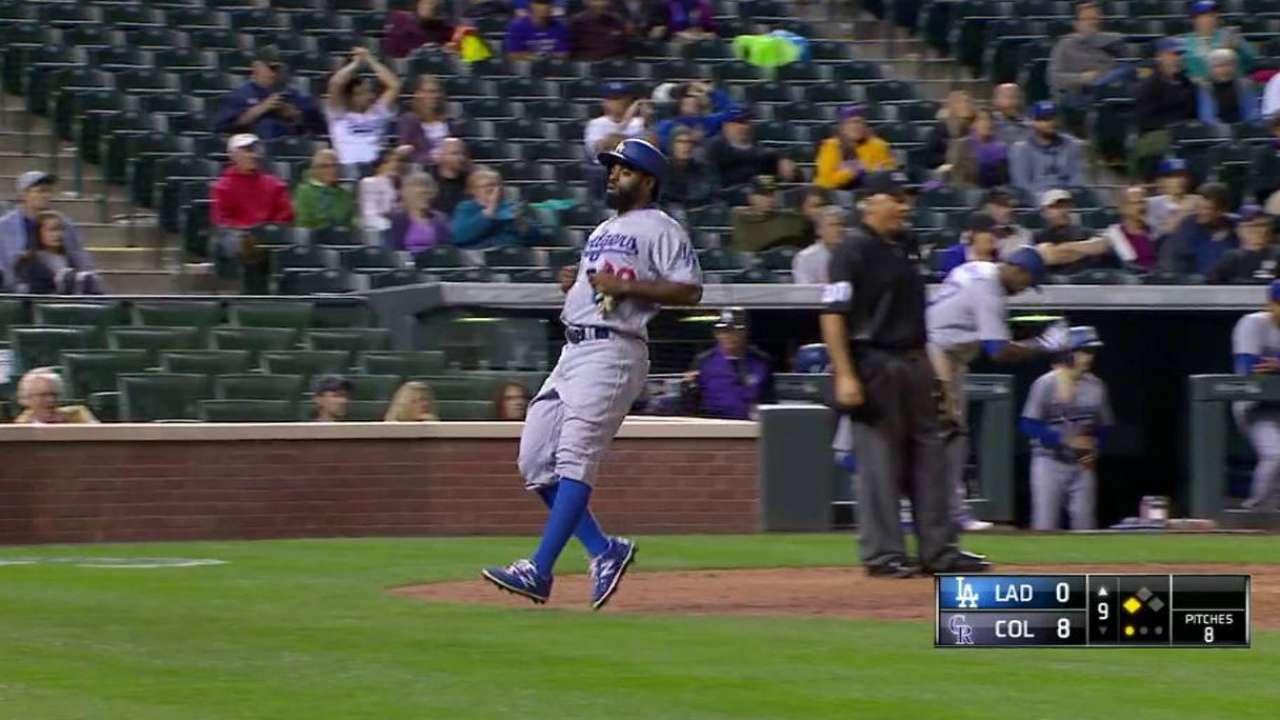 DENVER -- Dodgers manager Dave Roberts wasn't offering a letdown after the Cubs series as an excuse and he sure wouldn't buy into any suggestion that the offense, which has carried the club in the second half, is now slumping.
But in four of the last six games, the Dodgers have been held to one or no runs, including Monday night's 8-1 loss to the Rockies, which came on the heels of taking two of three from the Cubs at home, Sunday's 1-0 win coming on an unearned run.
"Give credit to Jon Gray," Roberts said of Colorado's winning starting pitcher. "I certainly don't feel there's any hangover from the past homestand. The guys came in ready to win a game."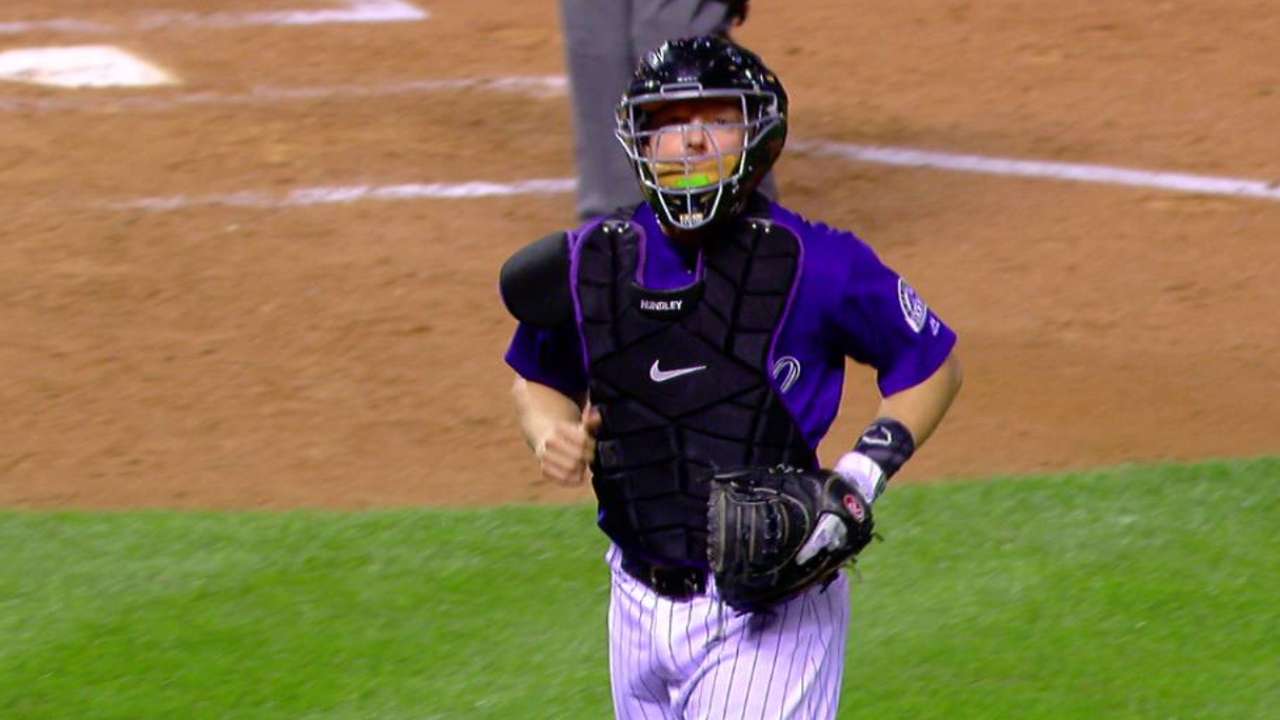 They had, and wasted, plenty of chances. With Justin Turner getting the night off, the offense went 0-for-8 with runners in scoring position and stranded 11.
"There have been some good at-bats with runners in scoring position and there have been some not-so-good at-bats," said Roberts. "The last month, we've been swinging the bats really well with guys on base. The last few days, it hasn't worked out. It's cyclical. We're not going to read too much into it."
The Dodgers nearly lost their best player as X-rays were negative on the left wrist of rookie shortstop Corey Seager, who was hit by pitches twice. Seager also walked, struck out and flied out after going 0-for-2 with two walks Sunday as opponents might finally be treating him as the hitter they don't want to get beat by.
Several Dodgers hitters, however, are struggling. Josh Reddick, in a 1-for-26 drought despite many hard-hit outs, went 1-for-4. But Joc Pederson is 0-for-20 with 10 strikeouts after going 0-for-4 and Yasmani Grandal is in a 1-for-16 slide after going 0-for-3 with a walk. The Dodgers had only five hits, two of them from Rob Segedin, who was filling in for Turner.
The loss left the Dodgers 1 1/2 games ahead of idle San Francisco in the National League West. Although the Dodgers are eight games ahead of Colorado, they are only 7-6 in the season series and 3-4 at Coors Field this year.
Ken Gurnick has covered the Dodgers since 1989, and for MLB.com since 2001. This story was not subject to the approval of Major League Baseball or its clubs.