Seager's wrist OK after getting hit by pitch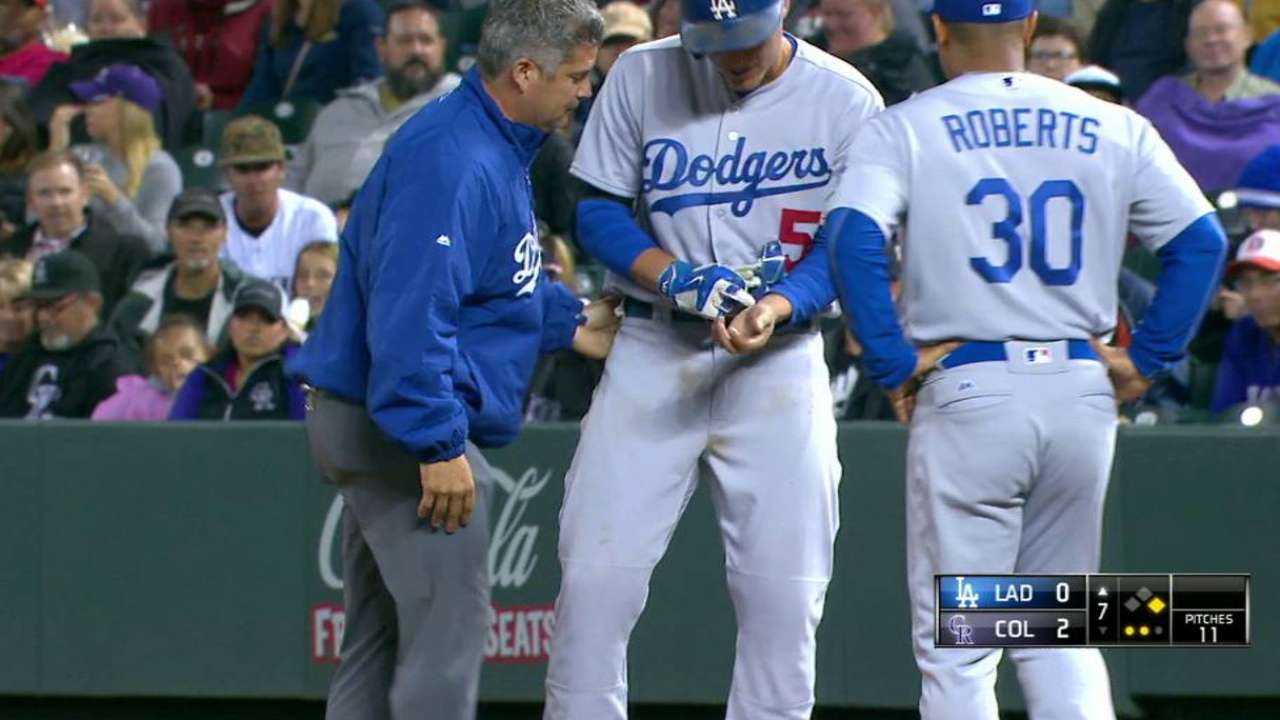 DENVER -- X-rays were negative on the left wrist of Dodgers rookie sensation Corey Seager, who was hit by a pitch in the seventh inning of Monday night's 8-1 loss to the Rockies.
Seager was struck by a 90 mph sinker from left-handed reliever Chris Rusin, two innings after he was hit on the foot by a pitch from Rockies starting pitcher Jon Gray. Seager had been hit by only two pitches this season coming into the game.
After being checked by an athletic trainer when he reached first base, Seager finished the game, but had X-rays taken afterward.
"It always hurts when you get hit. You never really know until minutes later. Glad it's not broken," said Seager. "It's just stiff from swelling; other than that, it's nothing, really."
Manager Dave Roberts said Seager will not start Tuesday night, when the Rockies start left-hander Tyler Anderson. Seager is batting .320, is considered by many the favorite to win the National League Rookie of the Year Award and is entering conversation for Most Valuable Player. He already holds the franchise single-season record for shortstops with 23 home runs.
"There's a little bit of holding your breath," Roberts said. "You feel that way about any of your players. And with Corey and what he brings to the ballclub, anywhere around the hand is kind of scary, but he's young and resilient."
Ken Gurnick has covered the Dodgers since 1989, and for MLB.com since 2001. This story was not subject to the approval of Major League Baseball or its clubs.