Shields ends August in promising fashion
After 5 rough starts, veteran throws six solid innings of 2-run ball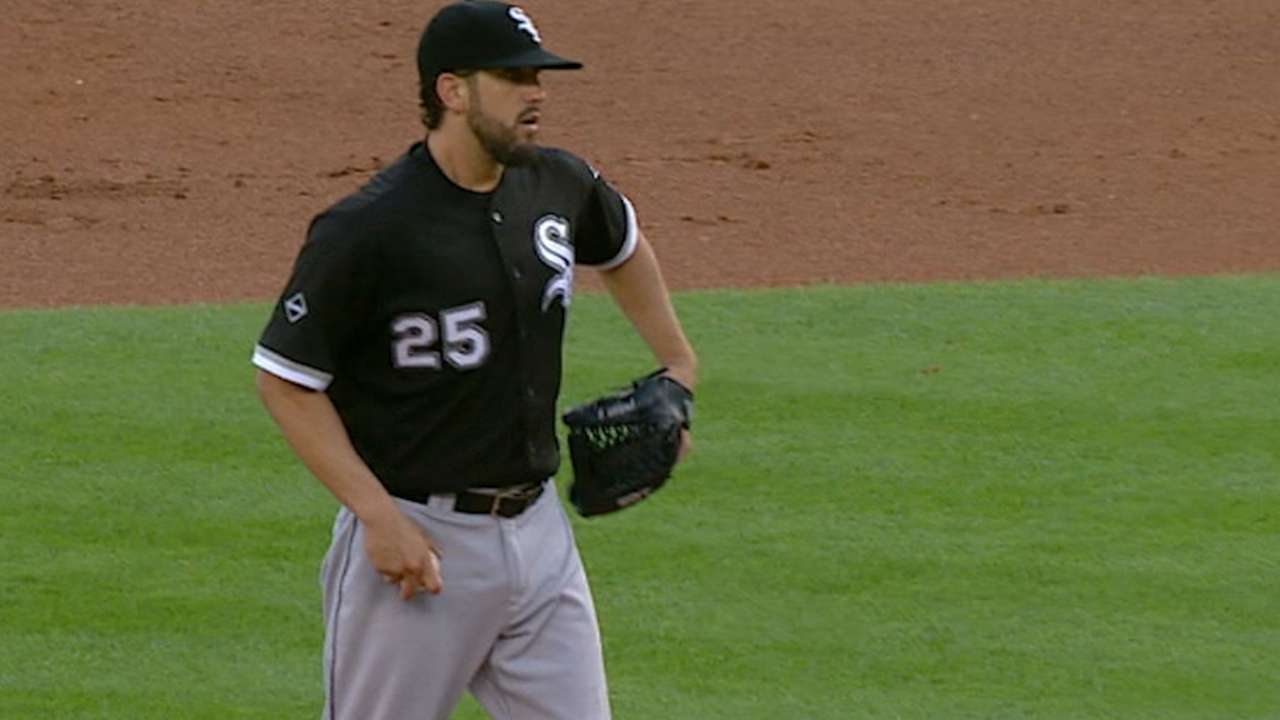 DETROIT -- James Shields entered Monday's start against the Tigers with an 0-4 record, a 13.95 ERA and a 2.40 WHIP in five August starts. He exited with his first quality start since July 26.
Shields allowed two runs, six hits and three walks over six innings, putting him in line for the win. But the White Sox fell victim to Jarrod Saltalamachhia's fifth go-ahead home run of the season in the eighth inning of Chicago's 4-3 loss.
Shields' best explanation for what changed: Luck.
"I feel like my last three outings I've been pounding the strike zone pretty good, especially my last outing, even though I let up four runs," Shields said. "Sometimes it goes your way, sometimes it doesn't, so I'm just going to build off this start and finish strong."
The White Sox squandered an opportunity to gain a game in an American League Wild Card race they still feel they're in. Chicago sits 7 1/2 games behind Baltimore for the second AL Wild Card spot with 32 games to play. Manager Robin Ventura said it's tough to lose a game, especially this time of year, the way the Sox did, but he thought Shields' curveball was what kept them in the game.
"There was some traffic out there, but I thought he seemed to be able to get through it," Ventura said. "He made some really big pitches with guys on base, and I think any time you get that little reversal there late in the game, it's always tough."
The Tigers left seven men on base in the six innings that Shields pitched. He was able to hold them in check with runners in scoring position, as they went 0-for-6 in such situations, including a two-out strikeout by J.D. Martinez with the bases loaded in the fifth inning.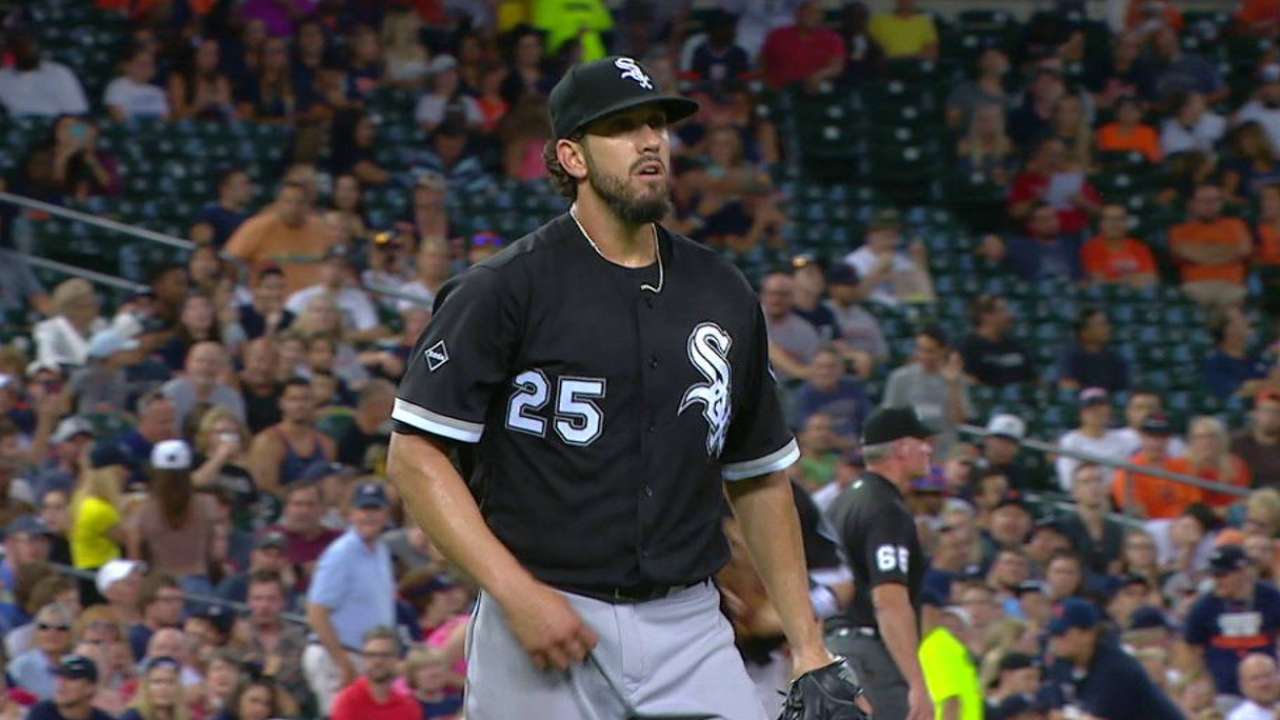 Shields turned it over to the bullpen in the seventh inning after allowing a home run to Justin Upton in the sixth, denying the veteran his first homer-free game since Aug. 2, which was also a loss at Detroit. Dan Jennings, Tommy Kahnle and Chris Beck combined for a scoreless seventh before Nate Jones gave up the home run to Saltalamacchia.
Former Detroit catcher Alex Avila gave Shields a little bit of an advantage, having a lot of familiarity with the Tigers' lineup. Avila and Shields were on the same page throughout the night, the righty said.
Avila thought Shields had a good mix of all of his pitches, but said it was tough to come out on the wrong end of a game within the division, something the White Sox have done 27 times in the last 38 games.
"He was a bulldog out there today," Avila said. "He got in trouble a couple times in a couple innings, and he was able to make great pitches to get out of them. He showed some guts there and he pitched well. I think overall it was a really good baseball game on both sides. Well-pitched and there was some big hits on both sides, and they just happened to come out on top."
After taking the no-decision, Shields remains 3-9 with the White Sox since being acquired from the Padres at the end of May. He has a 7.16 ERA in that span.
Kyle Beery is a reporter for MLB.com based in Detroit. This story was not subject to the approval of Major League Baseball or its clubs.