MLB.com Columnist
Phil Rogers
Thriving at Wrigley, ERA title in Hendricks' reach
Cubs right-hander undeterred pitching in notorious hitters' park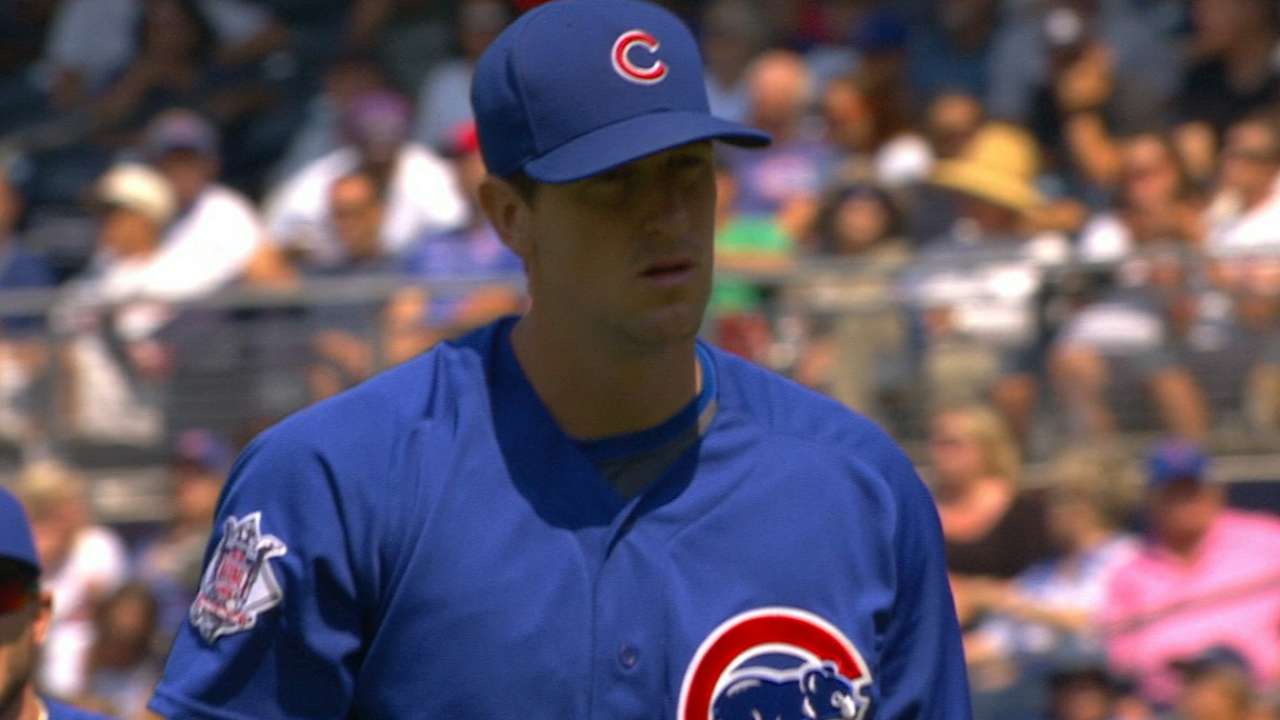 CHICAGO -- A fifth starter in April, Kyle Hendricks has methodically worked his way into the National League Cy Young Award discussion. He's there because of something he's doing that might be even more impressive -- leading the Major Leagues in ERA.
No Cubs pitcher has done that since Bill Lee in 1938. The last to lead the NL was Ray Prim in 1945.
Greg Maddux didn't do it while he was with Chicago. Nor did Fergie Jenkins, Rick Sutcliffe or any of the other live-arm guys who have called Wrigley Field home over the past 70 seasons.
Historically, Wrigley hasn't exactly been conducive to low-scoring games. Maddux says that when he was pitching there, he used to check the size of the waves on Lake Michigan on his way up Lake Shore Drive to see if the wind was blowing in or out. If the lake was flat, Maddux knew the air was either still or the wind was blowing out, and he considered neither of those options good.
"There are days where it's hard to keep the ball in the ballpark,'' Pirates manager Clint Hurdle said Monday when discussing the chance of a Cubs pitcher leading the league in ERA. "I think it would be very impressive if somebody did [it]. Almost as impressive as if somebody won an ERA title pitching at Coors Field. It can be very hitter-friendly.''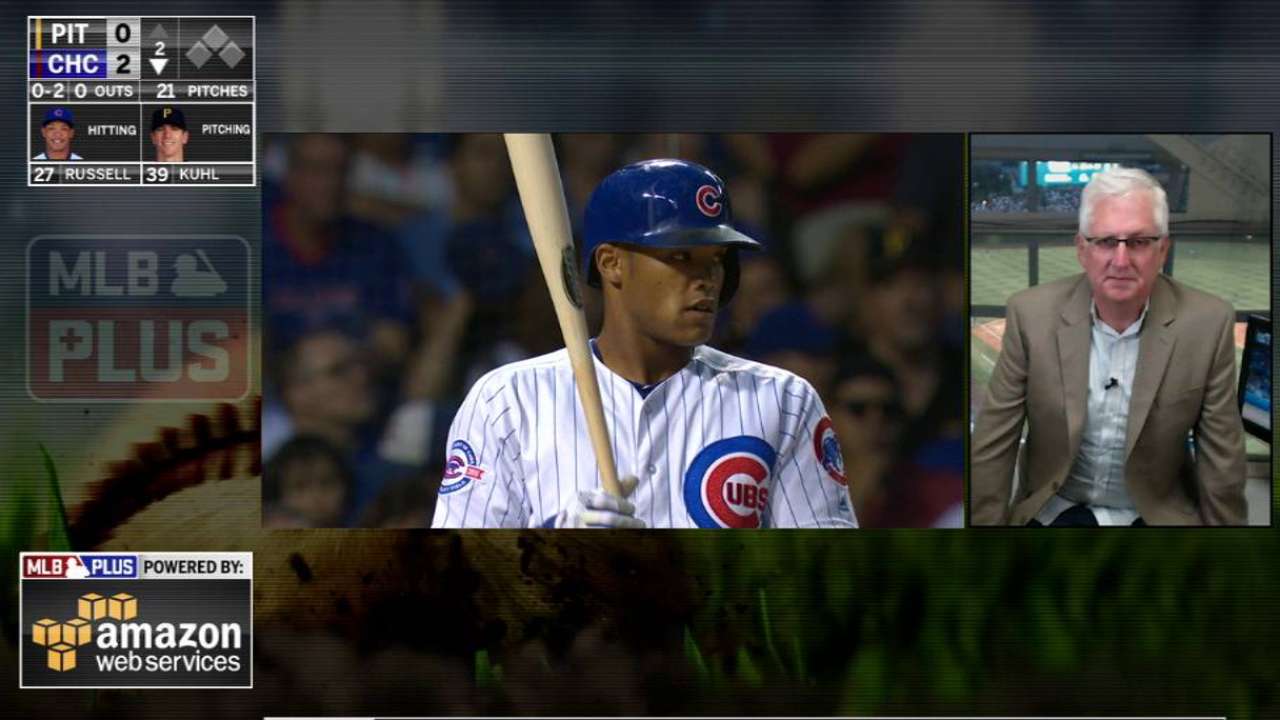 Hendricks' fastball only occasionally touches 90 mph, but he has maximized his ability to pound the strike zone with his pitches, including a changeup that is one of the most effective in the Major Leagues. The Dartmouth product is unflappable and backed by baseball's best fielding team, which has allowed him to compile a 2.09 ERA -- after tossing seven shutout innings of three-hit ball in a 3-0 win Tuesday night over the Pirates.
Hendricks, 26, entered the season with a 3.49 ERA in 45 career starts. He credits his improvement to maintaining his mechanics better throughout this season, which has allowed him to throw his four-seam fastball and curveball for strikes, in addition to his trademark sinker-changeup combination.
Hendricks is thriving by getting soft contact and more than his share of called strikes.
"Last year when I had some mechanical issues, it's hard to then go out and fully pitch when you're not trusting yourself,'' Hendricks said. "This year, my mechanics feel solid. I'm not really thinking about that. That really opens it up for pitchability. I'm able to use my curveball and the four-seam more. I'm changing speeds better. I can keep hitters off my two-seam changeup.''
One bad start could change it, but for now, Hendricks has a significant lead on the Giants' Madison Bumgarner (2.49), the Mets' Noah Syndergaard (2.55), teammate Jon Lester (2.70), the Marlins' Jose Fernandez (2.79) and another teammate, Jake Arrieta (2.84). Hendricks believes he's benefiting from the example of the veterans on the Cubs' staff as well as the competition between starters.
"There's friendly competition, 100 percent,'' Hendricks said. "It's not so much as far as the numbers, I think. It's just among ourselves, going out and getting the wins, trying to dominate another team. When you see one of the guys in your rotation go out and dominate a team, you want to take the ball and one-up him. We all have that mentality here. It's all in a friendly way. It all brings us to another level, raises the bar a bit.''
Theo Epstein acquired Hendricks and Arrieta in trades, and he signed Lester as a free agent. He smiles every time he looks at the league's list of ERA leaders.
"It's been a remarkable year for this pitching staff so far,'' said Epstein, the Cubs' president of baseball operations. "We hope they can keep it going.''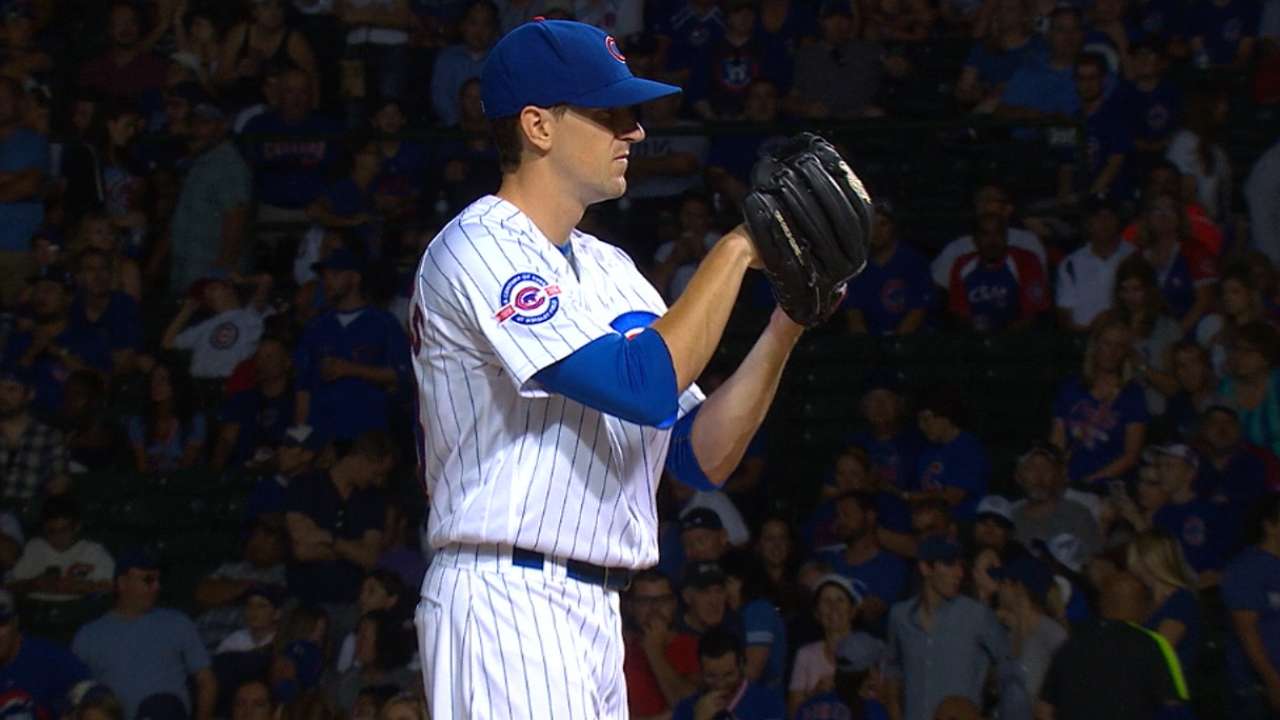 Epstein points out that Wrigley Field hasn't been as hitter-friendly this season as in most years.
"This year, it's playing like a pretty solid pitchers' park,'' Epstein said. "Obviously if you run into enough starts when the wind's blowing out, no matter what you do, you're going to give up a crooked number here or there on homers. I'm sure that can make it difficult to keep your ERA down over a season. ... It's interesting how it's been a pitchers' park this year. Obviously, it depends a lot on what the wind's doing.''
Hendricks' ERA is 1.21 at Wrigley Field and 3.23 on the road. His 13 home starts have been split between five with the wind blowing in, three with the wind blowing out and five with crosswinds.
Some pitchers adjust their approach according to the conditions at Wrigley. Hendricks says he keeps it simple, trying to take the same approach regardless.
"My approach is always to make good pitches,'' Hendricks said. "So wind blowing out, wind blowing in, I know if I have my fastball command, I'm changing speed and I'm making pitches, at the end of the day, I'm getting soft contact, hopefully, and it's going to stay in the yard.''
Two of Hendricks' best career starts have come in games when the wind was howling out to center field at Wrigley. He held the Nationals to one run in seven innings on May 26, 2015, and then he threw a 104-pitch complete game against the Phillies on May 28 this season.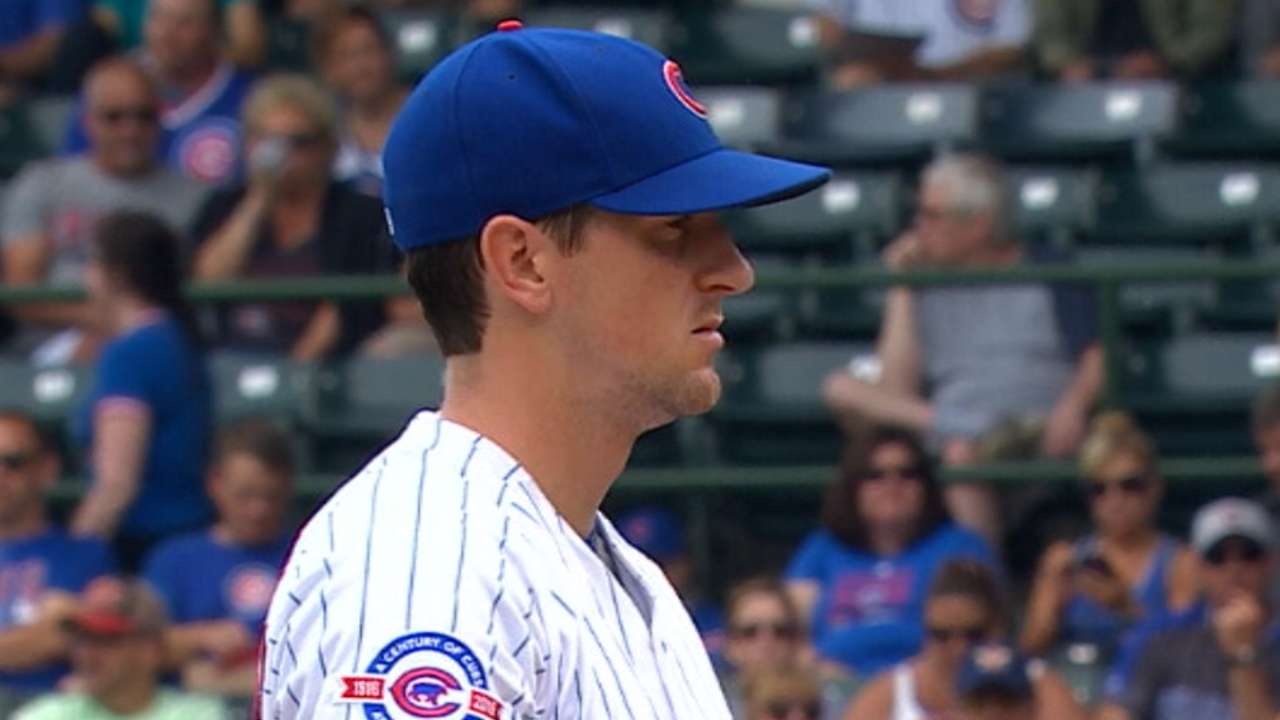 Hendricks has allowed two earned runs or fewer in 19 of his 24 starts and never more than four earned runs in a game. His consistency, along with his success at Wrigley Field, could prompt manager Joe Maddon to start him behind Arrieta in the postseason rotation, with Lester and John Lackey (probably) working as the third and fourth starters.
Both Maddon and Epstein flinch at questions about October, and rightfully so. But don't be surprised to see Hendricks in a prominent role when the postseason arrives.
How could he say no to the ERA champ?
Phil Rogers is a national columnist for MLB.com. This story was not subject to the approval of Major League Baseball or its clubs.