Rangers feel Gomez is close to finding swing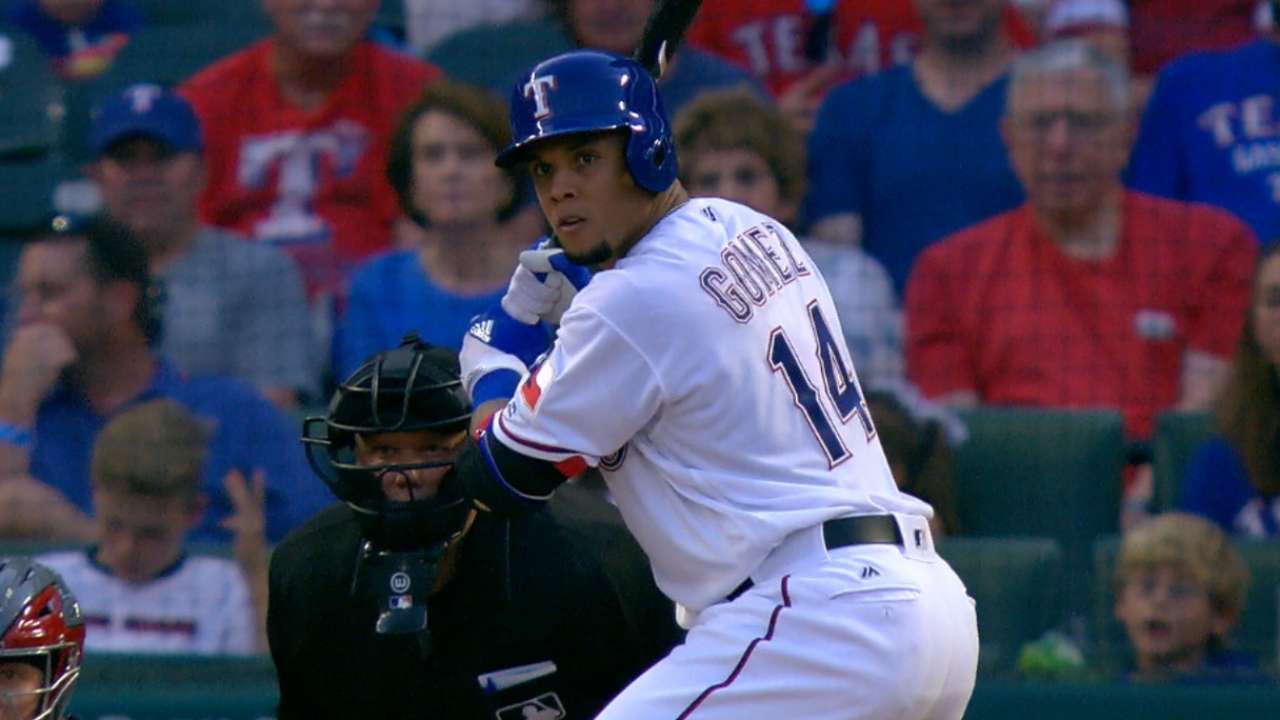 ARLINGTON -- When Carlos Gomez was asked if he was close to turning things around offensively, he smiled and grabbed a bat he had been using in the cages and pointed to a bunch of white scuff-marks on the barrel.
"That's a good sign -- really consistent right there," Gomez said. "We're going the right way."
Gomez's offensive struggles this season with the Astros were well-documented. It was a huge reason the two-time All-Star was released on Aug. 20. Gomez homered in his first at-bat with the Rangers, but is 0-for-18 after going 0-for-4 with three strikeouts in Monday's 6-3 victory over hte Mariners.
But with his new team, he's bringing a new approach to the plate.
"In the past I've gone to the plate and tried to get hits, not hit the ball [well]," Gomez said. "Right now I'm not even trying to think about getting hits, but just having good at-bats and swinging at the pitch that I want. Sooner or later [the hits] are going to come and you're going to click.
"Who knows if the last two weeks in the season I get extremely hot in playoff time."
Rangers manager Jeff Banister thinks that Gomez is a "click-or-two" away from starting to find his groove.
"In a Major League games, it's very rare to get multiple pitches to hit," Banister said. "You typically get [one] pitch to hit. I think the biggest difference for Carlos is he's had balls he's hit directly back or hard down the line. In essence he's just missing [that] pitch to hit."
In the past, Gomez has been known to take swings so hard that he's unable to keep his balance and has fallen to the ground. Banister hasn't seen many of those swings while with the Rangers.
"He's using his hands a lot better. He's only had to catch his helmet one time," Banister joked.
When Gomez was acquired, Banister lauded Gomez's ability to impact the game in several facets. Gomez showed that on Sunday with two exceptional catches out in left field, one which Banister credited as a game-saver. Banister also expects Gomez to start making his speed on the basepaths felt in the coming games.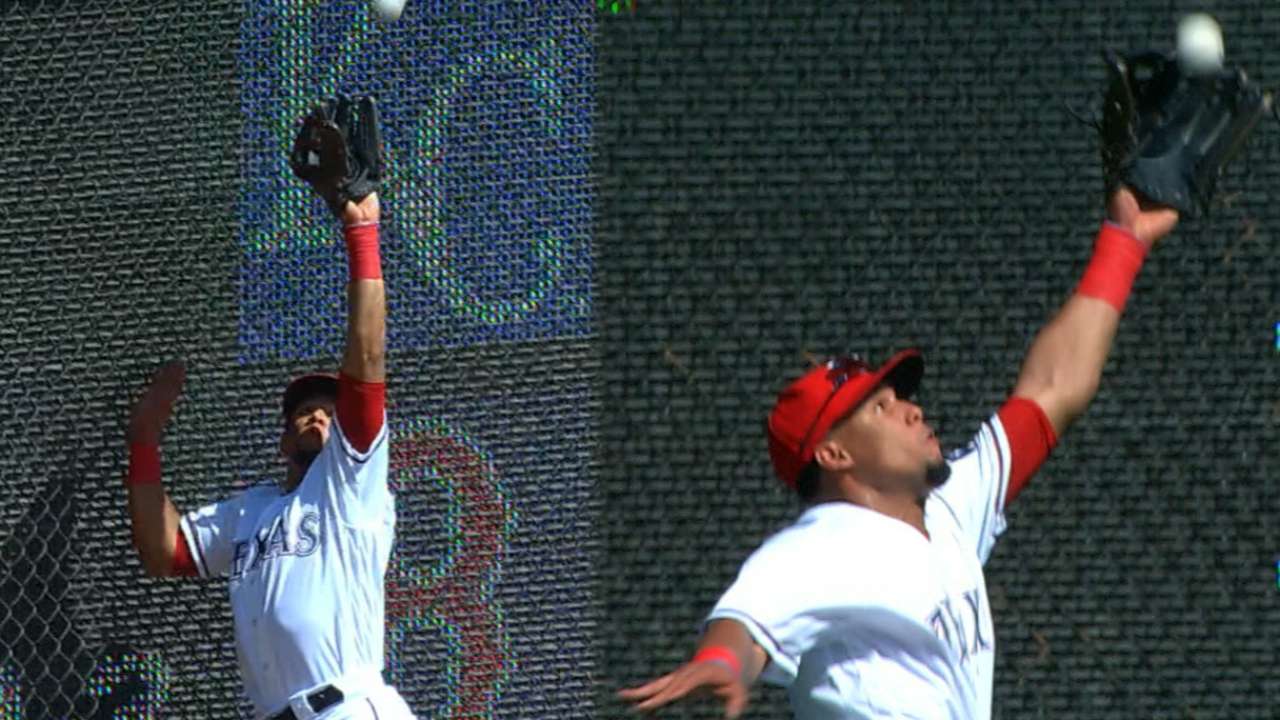 "He's had such a huge impact in two wins -- two of four games [with the Rangers]," Banister said. "I think that's a pretty large impact. If he's able to have that kind of impact two out of every four wins, I think we'll be OK."
Gomez, who's spent most of his career in center field, said he hadn't played left field since spending a few innings out there during the 2013 All-Star Game. He credits Ian Desmond, who is playing outfield this season for the first time in his career, for helping communicate with him and letting his natural instincts take over. Desmond praised Gomez's willingness to shift positions.
"He's a good center fielder. There's pride in that for him, I'm sure," Desmond said. "He wants to fit in, and the core in the clubhouse here, they make it really easy to feel at home."
Ryan Posner is a reporter for MLB.com based in Dallas. This story was not subject to the approval of Major League Baseball or its clubs.