Tribe feels sticking by Tomlin best approach
Callaway, Francona believe righty should be in rotation despite recent struggles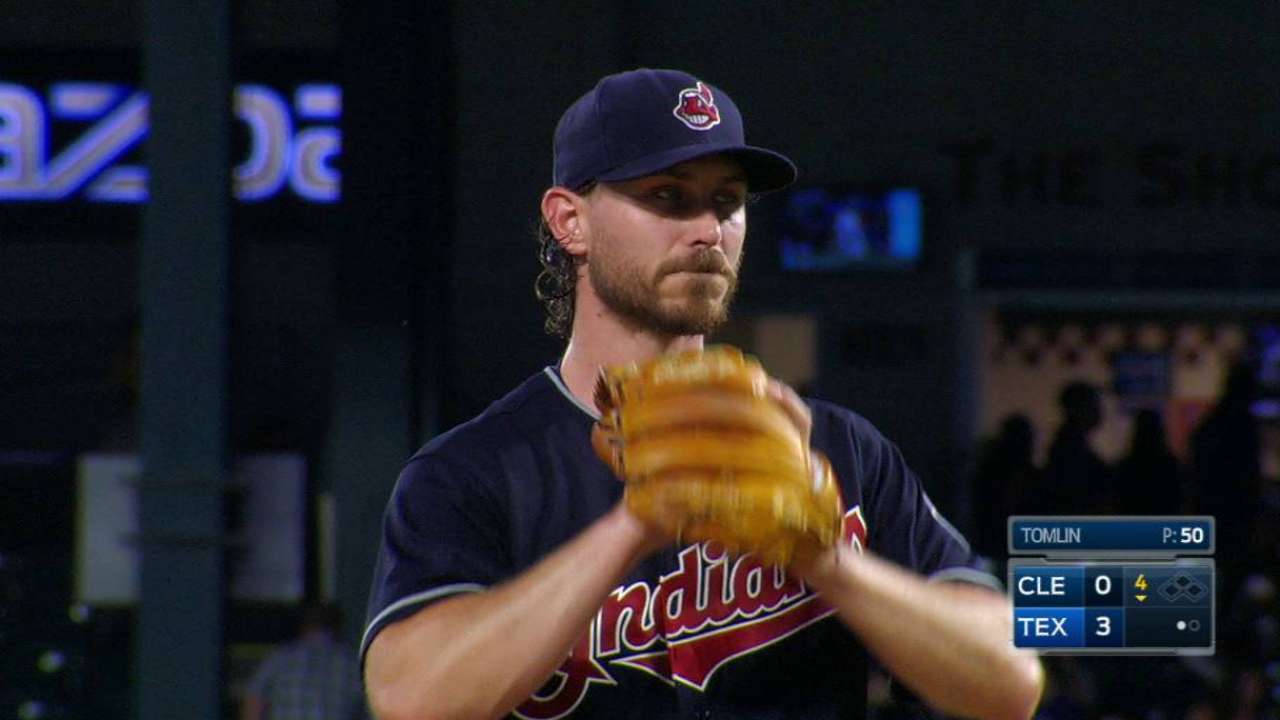 CLEVELAND -- The results in the box scores have not matched what the Indians have seen from Josh Tomlin over the past month. They see a fastball in its usual velocity range, similar movement on all his pitches and nothing to indicate that the right-hander is fighting fatigue.
Those factors have helped convince Cleveland that the best approach to Tomlin's recent struggles is to stick by him, rather than put him in the bullpen or give someone else a shot at his rotation job. So when the Indians host the Twins on Tuesday, Tomlin will be back on the mound for the Tribe, continuing his search for what worked so well in the first half.
"If what we're seeing aligns with the numbers and the feedback from Josh himself," Indians pitching coach Mickey Callaway said, "and if it all indicates that, 'Man, maybe he needs a break. Maybe he doesn't need to be starting,' then we'd do it. That's just not the case right now. All the other factors and indicators are saying he should be in the rotation.
"The results just haven't been there. You just have to weather the storm. If you took everybody out of the rotation when they struggled four or five times in a row, you wouldn't have a rotation. You'd be starting a guy from A-ball."
On the season, Tomlin has gone 11-8 with a 4.70 ERA in 24 starts for the Indians, but the righty has lost seven of his past nine outings with a 7.51 ERA in that span. That stretch follows an impressive 15-start run that included a 9-1 record and 3.21 ERA out of the chute this season. In five August starts, he has gone 0-5 with a 10.80 ERA and lasted fewer than five innings in four of those games.
Through it all, Tomlin's pitch velocity has actually ticked up slightly. For example, he has averaged 89.1 mph on his four-seamer in August, compared to 88.1 mph on the same pitch in April. The biggest issue has seemed to be his cutter, which has accounted for 17 of his 34 homers allowed this year and 10 of the 15 given up in his past nine turns.
Since start of June, Tomlin has seen improvement with curve, but cutter has been a big culprit behind his struggles. pic.twitter.com/wrMc1pDXHE

- Jordan Bastian (@MLBastian) August 29, 2016
"It has [been an issue] to righties, for sure," Tomlin said. "I'm not sure if I'm trying to do too much with it. I feel like right now that it's a pitch that's just kind of catching all the plate and kind of just easing across the plate, as opposed to being direct to a spot. That's something I've got to work through and figure out how to execute that better."
Callaway noted that he worked with Tomlin on a mechanical adjustment three starts ago -- the pitcher was leaning too far toward the first-base side of the mound in his motion -- and the righty responded with his best start of the month on Aug. 15 (three runs in 7 2/3 innings). Callaway added that the team has also worked with the catchers on exaggerating their setup position some, helping create more margin for error.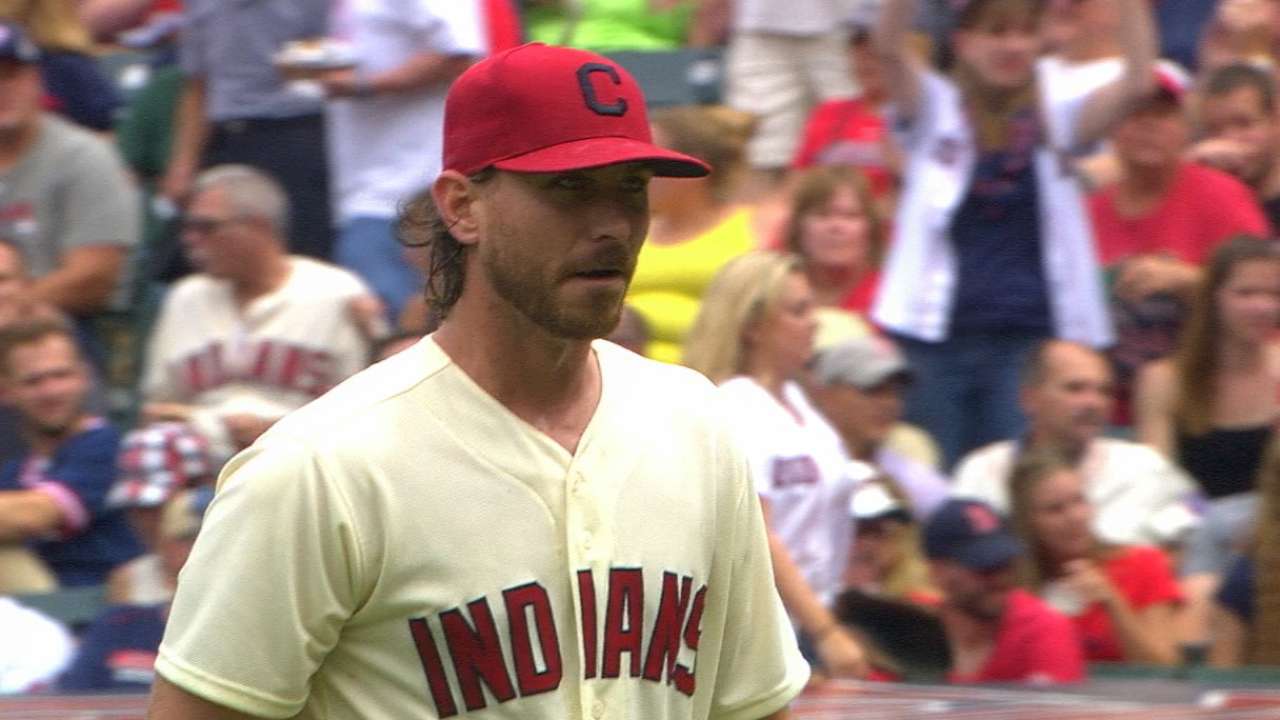 "I just think we need to get back to limiting the damage," Callaway said, "and get pitches where we want to get them, and don't make a big mistake that's going to cost us."
Indians manager Terry Francona agreed with Callaway's assessment.
"You try to balance everything, like we do with everybody," Francona said. "We've talked through a lot of stuff this last week, and we got his input, too, because that's probably the most important thing. Then you try to watch. ... I look at his stuff, and it's not like it's a major drop-off."
Jordan Bastian has covered the Indians for MLB.com since 2011, and previously covered the Blue Jays from 2006-10. Read his blog, Major League Bastian, follow him on Twitter @MLBastian and listen to his podcast. This story was not subject to the approval of Major League Baseball or its clubs.