Guerra to return Friday against Pirates
Right-hander's last start came on Aug. 3 vs. Padres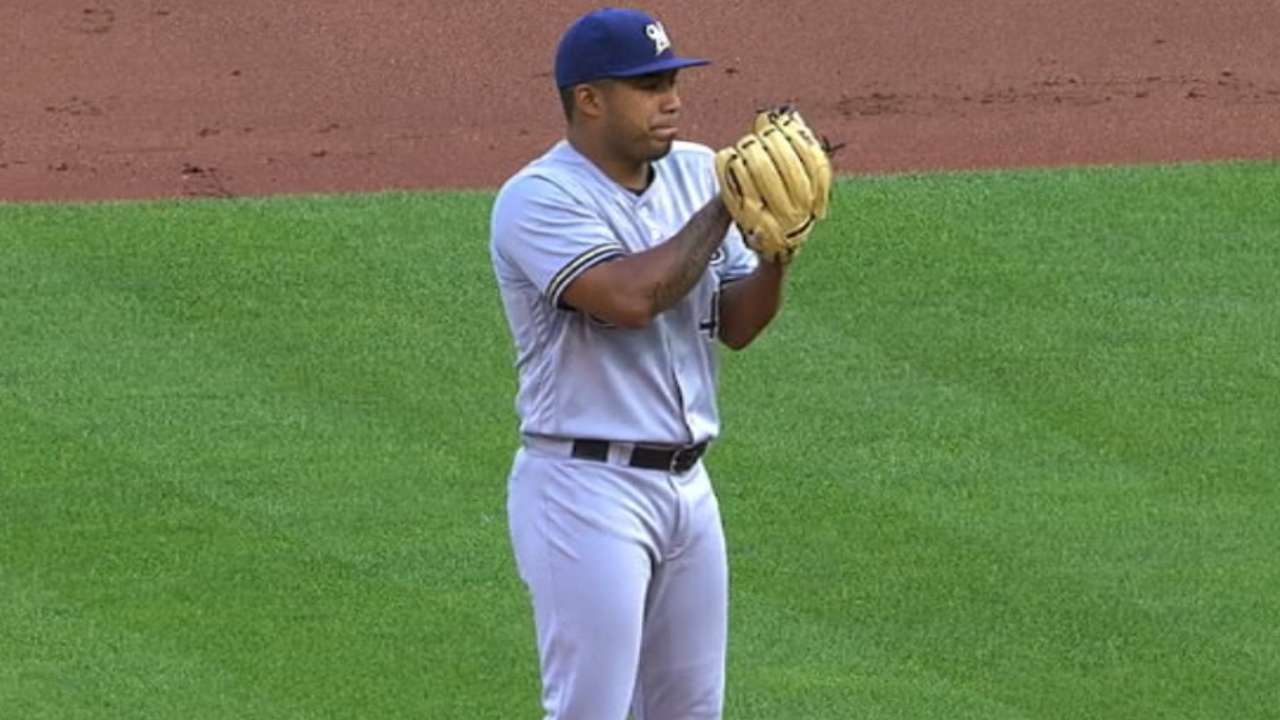 MILWAUKEE -- Brewers right-hander Junior Guerra will return to the Brewers' rotation and start on Friday at Pittsburgh, manager Craig Counsell announced Monday, after the rookie missed nearly all of August with right elbow inflammation.
Following Guerra's start, the rest of the Brewers' rotation will fall into order, indicating that the team will make at least one turn through the rotation with six starters.
The Brewers won't skip Jimmy Nelson's next start, scheduling the struggling right-hander for Saturday's game against the Pirates. Nelson went 1-4 with a 9.00 ERA in six August starts.
"[Nelson] will have two extra days rest with that start, basically," Counsell said. "If I look at his starts, August was a rough month. He had a good start in there against Colorado. ... I think the best thing is to keep him going out there."
Guerra made a 55-pitch rehab start on Saturday for Triple-A Colorado Springs that returned positive feedback in terms of both health and results. Pitching in his first outing since Aug. 3 in San Diego, Guerra threw 3 1/3 innings, striking out two batters and allowing one hit.
"I threw a lot of pitches, they hit a lot of foul balls, but in the end, I feel really good," Guerra said through a translator. "That's what's important."
Because Guerra will return to the active roster after rosters expand on Sept. 1, Milwaukee will not have to make a corresponding move.
Curt Hogg is a reporter for MLB.com based in Milwaukee. This story was not subject to the approval of Major League Baseball or its clubs.