Navarro thrilled to return to Blue Jays
Toronto designates Thole for assignment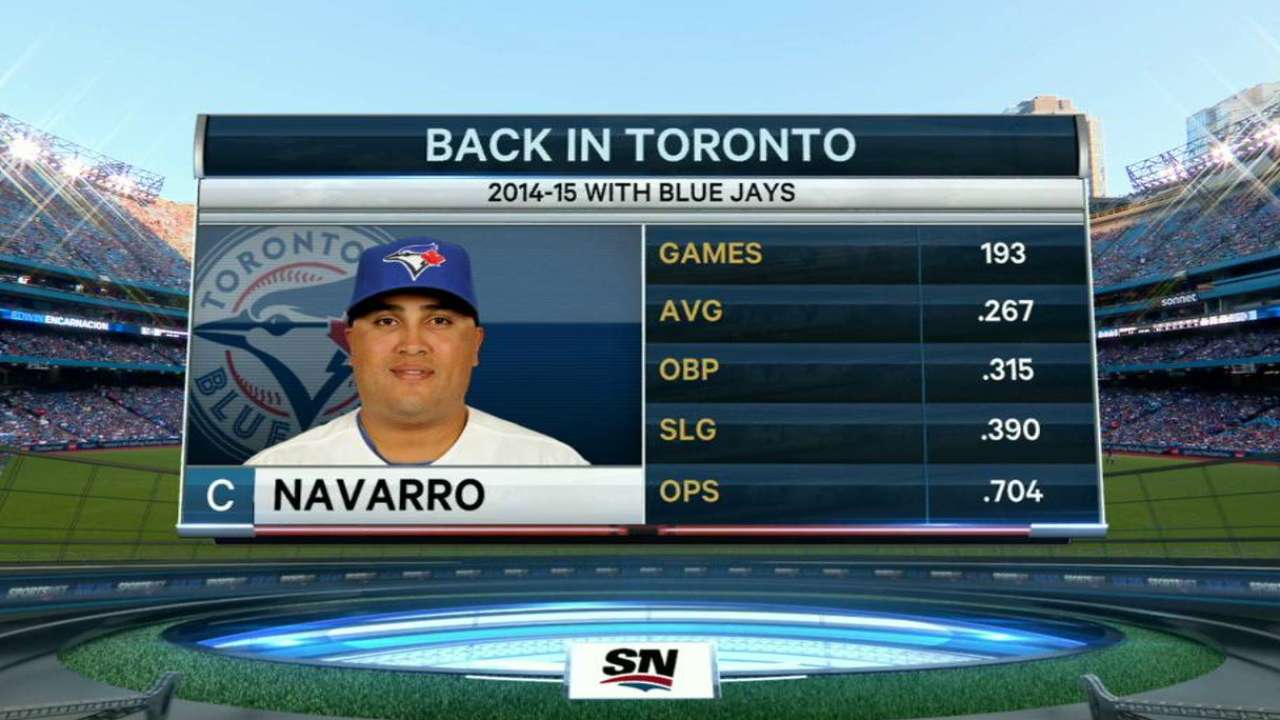 BALTIMORE -- There was a steady stream of hugs and handshakes Monday afternoon in the Blue Jays' clubhouse at Camden Yards as Toronto welcomed back catcher Dioner Navarro, who was acquired from the White Sox on Saturday. The Blue Jays designated Josh Thole for assignment to make room for Navarro.
"Outstanding, man. It feels great," Navarro said of rejoining the club he spent the 2014-15 seasons with. "I was in shock when it happened. I was happy two minutes later, because I was coming to an organization where I feel really comfortable and to a group of guys that I have a good relationship with."
The Blue Jays, who traded left-handed pitching prospect Colton Turner to get Navarro, seemed thrilled to have a familiar face back in the clubhouse on Monday.
"He was with us a couple years," manager John Gibbons said. "I was always a big fan, not just the player, the guy. His teammates love him. I think it's a nice pickup for us."
Navarro said going back to an organization and pitching staff he is familiar with will make the late-season trade easier to adjust to. He packed up his apartment in Chicago over the weekend, and he flew to Baltimore on Monday to join the Blue Jays for their series opener against the Orioles.
"I've been traded before midseason, and it was a little bit of a struggle to get used to it," Navarro said. "But coming back to these guys and to this rotation where I have caught before, it makes it a little bit easier."
Toronto has added pitchers such as J.A. Happ since Navarro left, but he has a history with a lot of the staff. Last season, when he started 34 games behind the plate, he served as Marco Estrada's personal catcher.
While Navarro won't catch Estrada on the hill Monday, Gibbons expects Navarro to catch Estrada moving forward.
"Hell get playing time," Gibbons said. "[Russell Martin] is our guy, but he'll be able to spell Russ here or there. …He'll catch Marco some. We'll see how that develops some."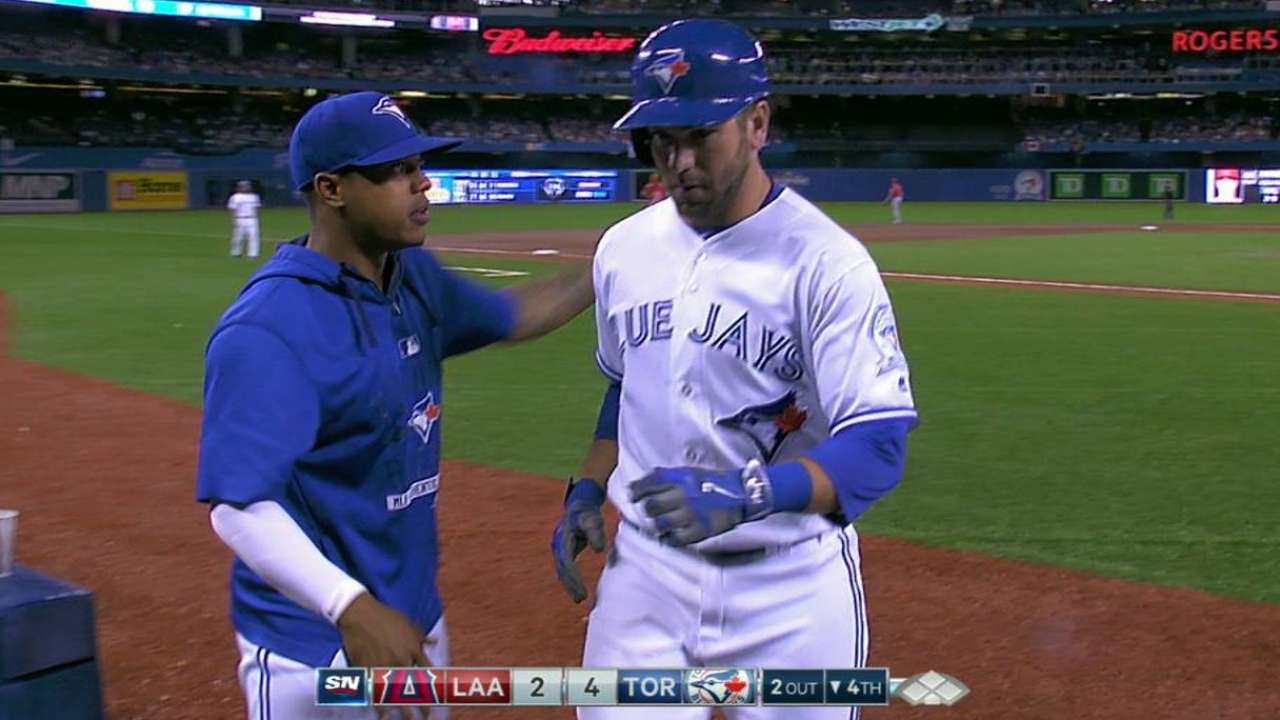 Navarro has struggled at the plate this season, hitting .210 with six homers and 32 RBIs over 85 games for the White Sox. He will replace Thole, who was having the worst offensive year of his career with a .158 batting average.
Thole could still end up with the Blue Jays for the stretch run if he goes unclaimed.
"We're hoping to get him back," Gibbons said. "He was disappointed, but he understood what's going on."
Ryan Baillargeon is a reporter for MLB.com based in Baltimore and covered the Blue Jays on Monday. This story was not subject to the approval of Major League Baseball or its clubs.