Reed leaves Triple-A start early with back spasms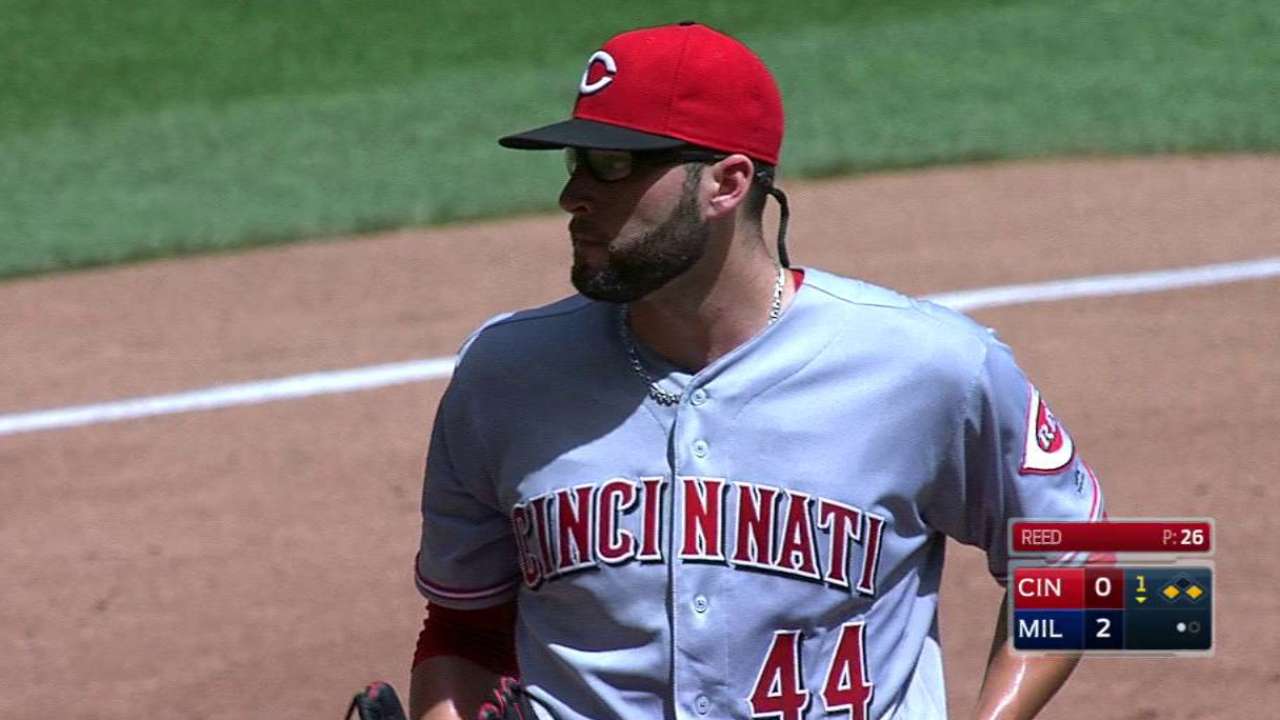 LOUISVILLE -- Recently demoted Reds pitching prospect Cody Reed experienced another setback on Monday, exiting his start for Triple-A Louisville against Charlotte after 2 1/3 innings with an injury.
The initial diagnosis for Reed was lower back spasms, although official word from the Bats' training staff wasn't immediately available. Reed didn't give up a run in his short outing, allowing two hits and striking out two, but his velocity was down and he looked uncomfortable. After a trainer went to visit him during the third inning, he was escorted off the mound.
"He threw a couple fastballs that I thought were changeups," Bats manager Delino DeShields said. "The ball wasn't coming out tonight; he was guarding something out there, you could tell. Apparently he was having spasms."
The good news is the injury has nothing to do with Reed's arm, according to DeShields, who said, "No, no, no, no, no, no," when asked if the arm was a concern.
Reed was making his second start since getting optioned to Louisville on Aug. 15. He pitched well in his first stint at Triple-A, recording a 3.20 ERA in 62 1/3 innings. In 10 Major League starts, however, Reed was hit hard, averaging fewer than five innings per start with a 7.36 ERA.
As many young pitchers approach their innings limits for the season, Reed sits at 118 1/3 innings on the season, still 27 1/3 innings short of what he pitched between Class A and Double-A in 2015.
Cody Pace is a reporter for MLB.com based in Cincinnati. This story was not subject to the approval of Major League Baseball or its clubs.