MLB.com Columnist
Fred Zinkie
Fantasy411 chat: Best help down the stretch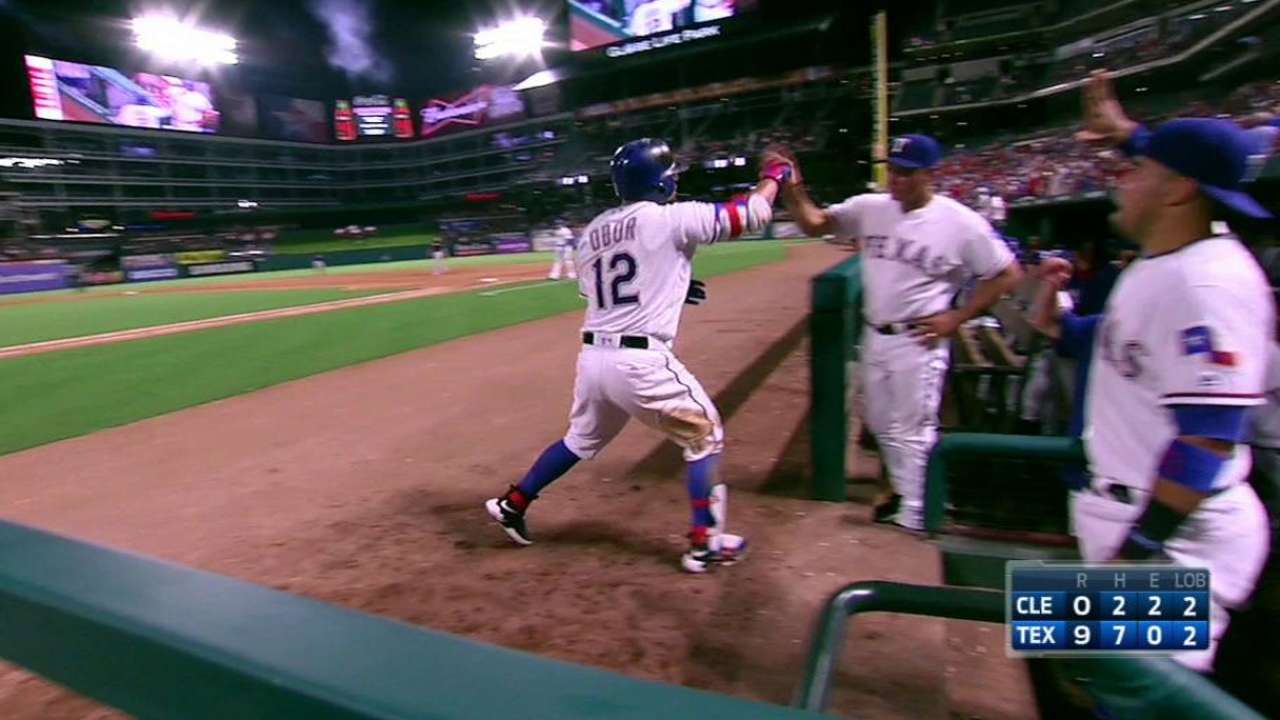 Fred Zinkie: Drop Duvall unless you really need late-season power.
@end_oppression: Please rank Ivan Nova, Eduardo Rodriguez, Zack Greinke, Mike Foltynewicz, Kevin Gausman and Jameson Taillon.
Zinkie: Greinke, Taillon, Gausman, Nova, Rodriguez, Foltynewicz.
@yohechris: Should I stash Steven Matz or Chris Tillman for the stretch run? I have already wrapped up first place in my league and would use them in the playoffs.
Zinkie: You should stash Matz. I'm not as optimistic on Tillman. He could have tough late-season matchups.
@Ronnie131: Please pick one catcher out of Brian McCann, J.T. Realmuto, Russell Martin or Welington Castillo.
Zinkie: Go with Martin. He is hitting well in the second half.
@MarkSigmamartin: Who should I drop out of Rougned Odor or Brad Miller.
Zinkie: Tough to drop one, but drop Miller. Odor will likely be part of a more productive lineup down the stretch.
@travisjace: Please pick one shortstop out of Matt Duffy, Jorge Polanco, Jurickson Profar, Wilmer Flores and Marcus Semien.
Zinkie: My choice is Duffy, unless you really need power. In that case, go with Semien.
@MAS8823: Do you expect Alex Dickerson or Hunter Renfroe to be more productive in September?
Zinkie: I'll take my chances with Renfroe.
@yohechris: Do you expect Jose De Leon to get called up and make impact this year?
Zinkie: I expect him to make some September starts. He could make an impact in mixed leagues.
@DevinPlatt: Which closer should I drop out of David Robertson, Dellin Betances, Tony Watson, and Ken Giles?
Zinkie: Drop Robertson. They are all great options, though.
@amoralest1970: Should I start Rich Hill at Colorado?
Zinkie: Start him. I would start Hill at any park.
@MarkStormbro: Please name starters that may be promoted from the Minors in September.
Zinkie: If the Dodgers don't add De Leon, the pickings may be slim. Possibly Josh Hader in Milwaukee. Tyler Glasnow should be back up soon.
@shinoix66: I need steals and runs. Should I drop Devon Travis for Perez?
Zinkie: Yes if you need steals. Travis is hitting well, but the Blue Jays don't run the bases aggressively.
@soumyajeetghosh: Does it make sense to drop Adam Wainwright for a streaming spot?
Zinkie: Yes, you will likely get better production by streaming that spot.
@_MichaelDaniels: Is Trevor Bauer worth holding on to?
Zinkie: You can drop him if you have interest in a different player on waivers.
@tahamufti1: Please rank Joe Musgrove, Marcus Stroman , Junior Guerra, Glasnow, Joe Ross and Lance McCullers.
Zinkie: Guerra, Stroman, Musgrove, Glasnow, McCullers, Ross.
@dnots777: Which three pitchers should I keep out of Steven Wright, CC Sabathia, Chad Bettis, Colby Lewis and Scott Kazmir?
Zinkie: Wright, Sabathia, Lewis.
@biggganggg: Should I drop Fernando Rodney or A.J. Ramos?
Zinkie: For now, you have to keep Rodney.
@JABsteppin: Should I drop Jay Bruce for Dahl?
Zinkie: You should definitely make that switch.
@SWill03: Is Perez on a hot streak or has he changed something to be useful in following years?
Zinkie: Mostly just a hot streak. The speed is real. The power may not be. His long-term role is uncertain.
@drewwsclues: Should I pick up Carlos Gomez?
Zinkie: He can stay on waivers in mixed leagues.
@VectorAero: Would you drop Nomar Mazara for Trea Turner or Adam Eaton?
Zinkie: Yes, you should drop him for Turner.
Fred Zinkie is the lead fantasy baseball writer for MLB.com. Follow him on Twitter at @FredZinkieMLB This story was not subject to the approval of Major League Baseball or its clubs.