Nationals promote Taylor, option Giolito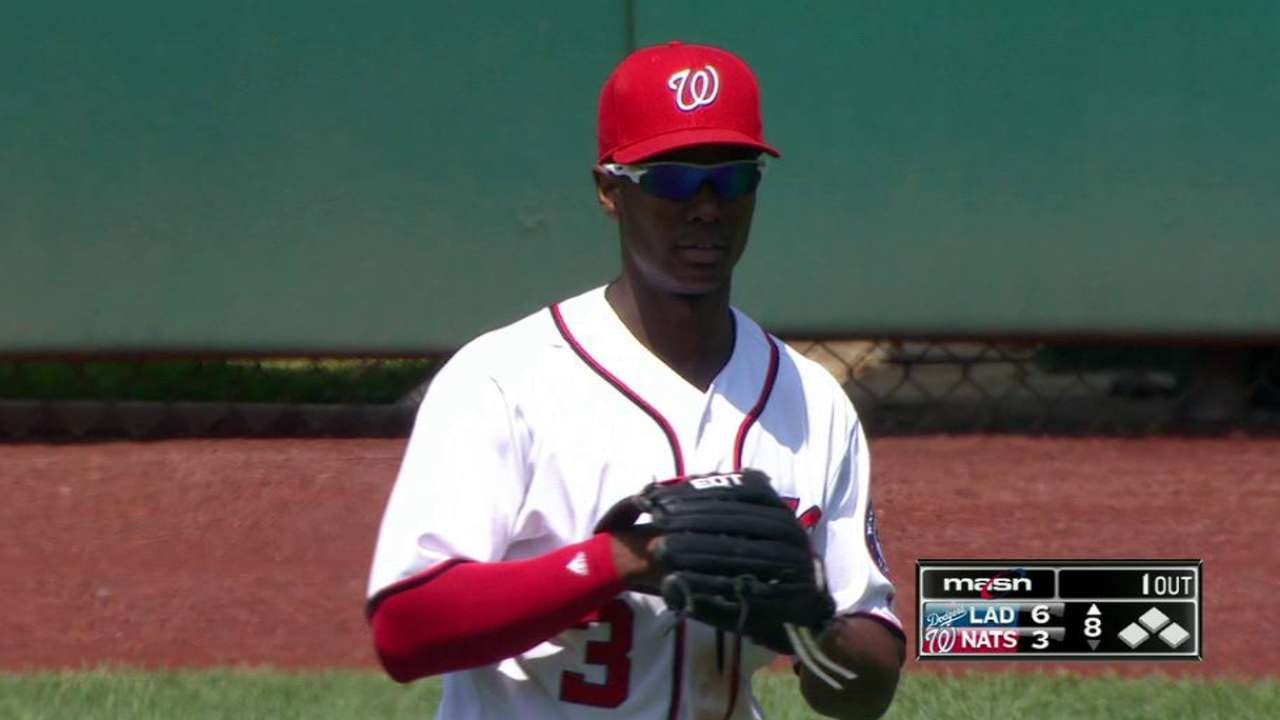 The Nationals are adding even more speed to their already swift center-field situation.
Washington recalled speedster Michael Taylor from Triple-A on Monday, giving them another blazing outfield option to go along with Trea Turner and Ben Revere. Right-handed starter Lucas Giolito was optioned to Triple-A Syracuse in a corresponding move.
"We were short on the bench," manager Dusty Baker said. "We're still a little short on the infield, but it'll be just a few days from now that we'll be back to full strength. Right now we needed another right-handed bat."
Taylor, 25, made the Nationals' Opening Day roster and hit .222 with seven homers and 14 RBIs in 66 games. He struggled to make consistent contact and reach base, posting a 31.4 percent strikeout rate and a .274 on-base percentage in 223 plate appearances. That limited Taylor's impact on the bases, where he's flashed potential with 28 steals in 34 tries over the past two seasons.
In part, because of Taylor's struggles, the Nationals converted Turner from shortstop to center field. Turner has hit .345/.366/.548 with 17 stolen bases in 41 games with Washington after beginning the season at Triple-A.
Taylor hit .205/.285/.291 in 31 games with Syracuse.
Taylor represents an above-average defensive option at all three outfield positions, and he provides Washington with position-player depth it had been lacking recently. The Nationals had been playing with a short bench and 13 pitchers.
Giolito allowed four earned runs in five innings in a 5-3 loss to Colorado on Sunday. The Nationals' No. 1 prospect is 0-1 with a 5.63 ERA in four big league starts this season.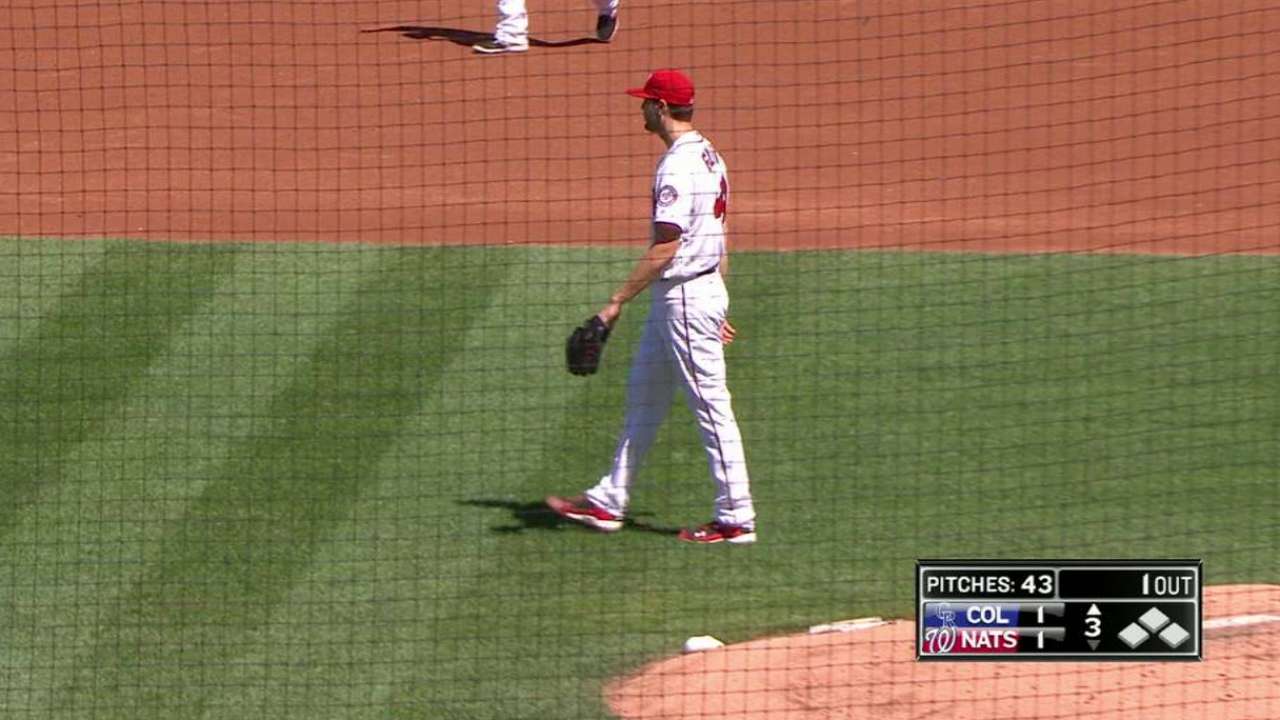 Joe Trezza is a reporter for MLB.com based in New York. This story was not subject to the approval of Major League Baseball or its clubs.