Porcello first in Majors to 18 victories
Righty credits teammates for his accomplishments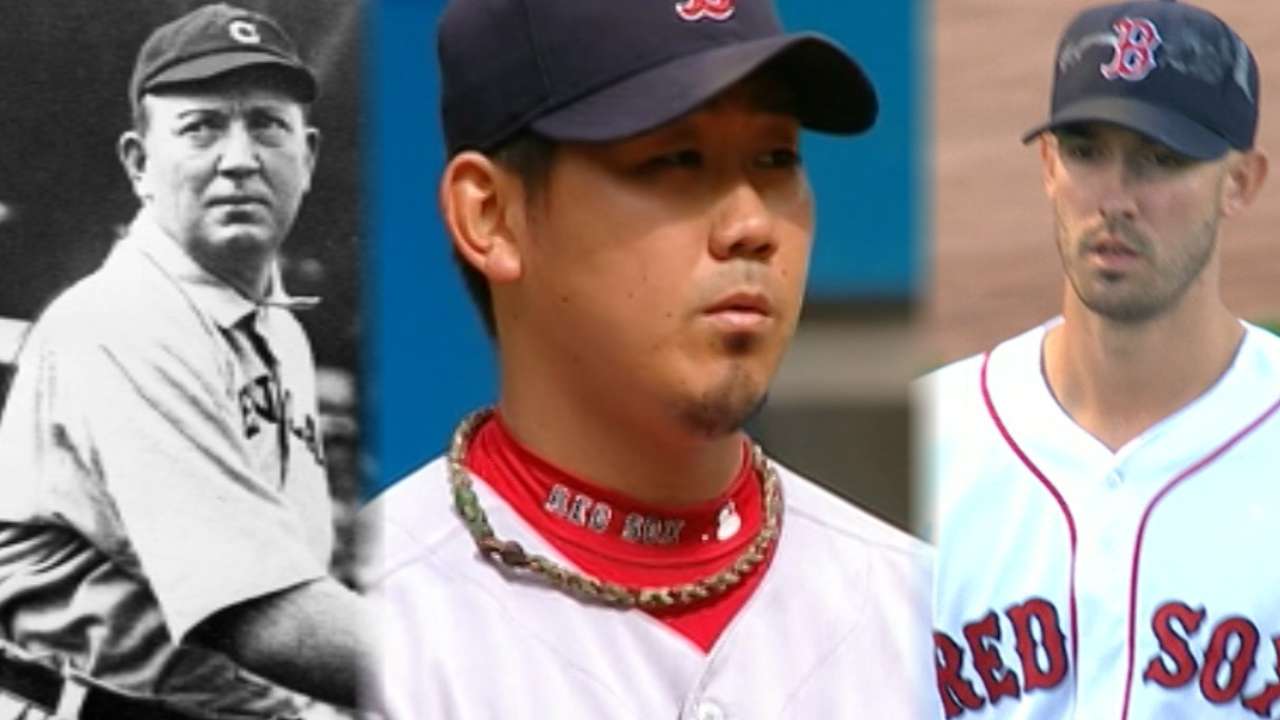 BOSTON -- After another dazzling performance during the Red Sox's 9-4 win over the Rays on Monday night at Fenway Park, Rick Porcello stands alone as the only Major League pitcher to have 18 wins this season.
Recently, the righty's starts have been stoppers. Six out of Porcello's last seven wins have come after a Red Sox loss. Boston is 20-7 in Porcello's starts, including 12-2 in his last 14.
The 27-year-old doesn't pride himself in leading the Major Leagues right now, even if he is in the conversation for the American League Cy Young Award. Instead, Porcello credits his dynamic team for his accomplishments.
"I think it means we have a heck of a team really," said Porcello, who allowed just three runs, fanned seven and walked none for the second consecutive start. "When you look at the way our offense is built and the quality at-bats that they have, the runs that they put up. I don't think anybody really talks about our defense. For me, it's just go out there and try to keep the game under control, and that's really all I've tried to do and here we are."
Porcello is the only Red Sox pitcher to begin a season 13-0 at Fenway since Dave "Boo" Ferriss in 1946 and he is the only Major League pitcher to have not lost a single home start this year. The righty said the comfort level of playing at Fenway is a huge factor in his undefeated home record.
Porcello was forced to grind through the third inning, as the Rays notched four consecutive singles and would eventually tie the game at 2. Porcello recovered nicely, however, as he retired 15 of the last 16 batters he faced.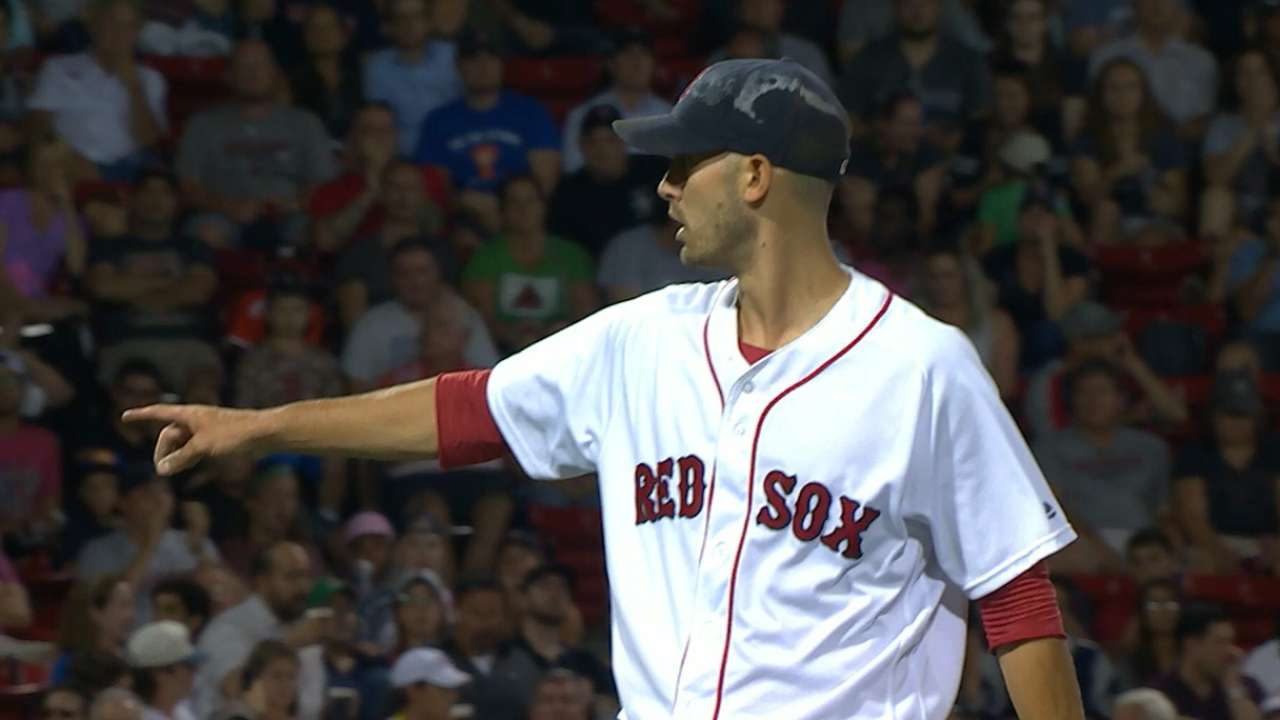 Red Sox manager John Farrell said Porcello's work ethic rubs off on the team.
"I truly believe that our guys feel relaxed, confident, however you want to describe it, knowing that Rick's on the mound," Farrell said. "Whether that allows us to go out and have more quality at-bats or maybe not press like we have to get something done, knowing that Rick is going to keep us in the ballgame, likely low runs, it's been a fantastic combination. Obviously Rick here in Fenway has been unbeatable, and that's a pretty steep run that he's on as we approach September."
The only two Red Sox with as many as 18 wins in their first 21 decisions of a season are Cy Young (1902) and Daisuke Matsuzaka (2008). According to the Elias Sports Bureau, Porcello is just the fifth Major League pitcher since 1913 to begin a season 13-0 at home, joining Dallas Keuchel, Ferriss, Tex Hughson and Larry Benton.
Porcello said that even after a win the pressure is always on as the pennant race is constantly on Boston's mind. After Monday night's win, the Red Sox are two games behind the American League East-leading Blue Jays with a two-game cushion over the Orioles in the AL Wild Card standings.
"When you look at the standings, we're still chasing, so there's really nothing to be complacent about," said Porcello. We're not in first place right now. We're still hungry and we're still fighting. That's kind of how I view it. I don't look at it as a personal level or I'm doing well so I can relax. We're still fighting to get where we want to be."
Deesha Thosar is a reporter for MLB.com based in Boston. This story was not subject to the approval of Major League Baseball or its clubs.