Bullpen woes return as Royals burn Barnes
Red Sox see game slip away during KC's 8-run sixth inning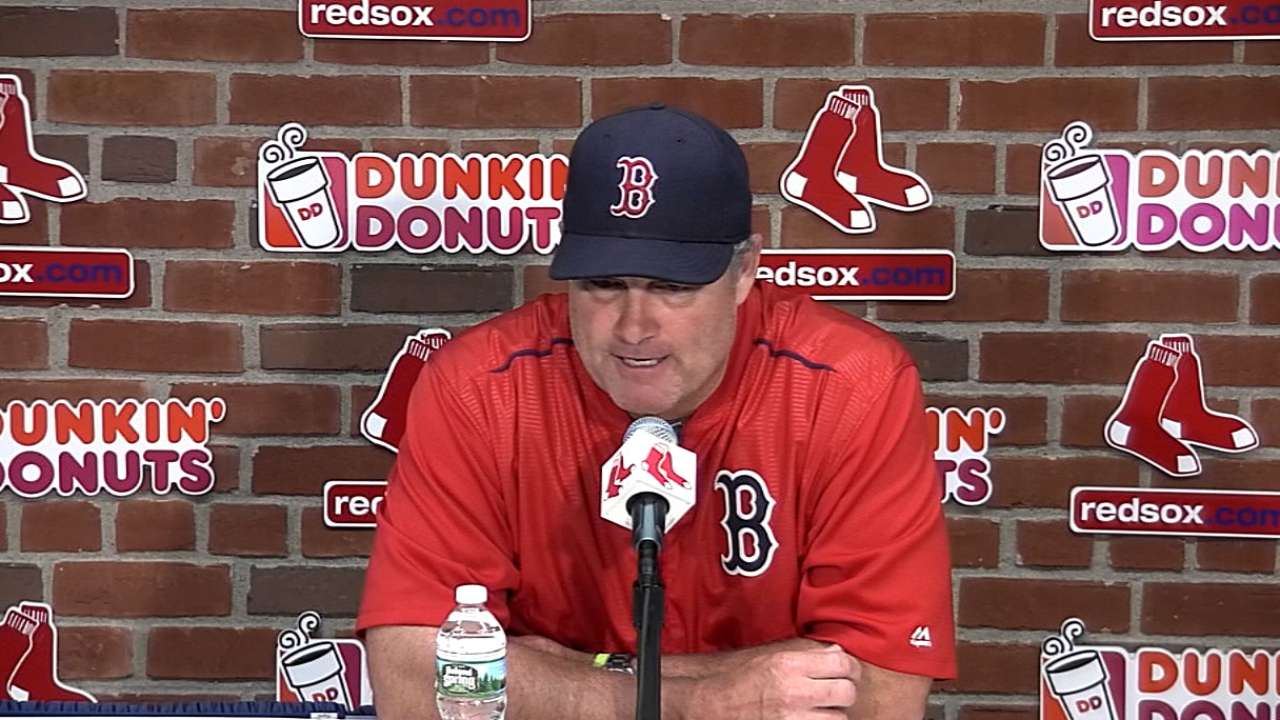 BOSTON -- The Red Sox have a few elements that are clicking at an important point of the season, but in a dismal 10-4 loss to the Royals on Sunday night, Boston showed why the bullpen is undoubtedly its Achilles' heel.
The Red Sox were riding a 4-2 lead when Eduardo Rodriguez loaded the bases with nobody out in the sixth. Alex Gordon's flyout to left field was Rodriguez's last pitch of the night after 5 1/3 innings. The left-hander was forced to witness the madness that ensued from the dugout.
Matt Barnes entered the sticky situation looking for an inning-ending double play. He induced an infield grounder, though not the kind he wanted. Alcides Escobar hit a high chopper back to the mound, but he beat it for an RBI infield single, trimming the Red Sox lead to 4-3.
"It's awful," Barnes said. "You make your pitch, and you're sitting there like, I can't really do anything. I'm waiting for the ball to come down and I see the guy from third out of the corner of my eye. Either I try to make the play and the quick shuffle to home or I throw a missile to first. I don't think I had a play anywhere."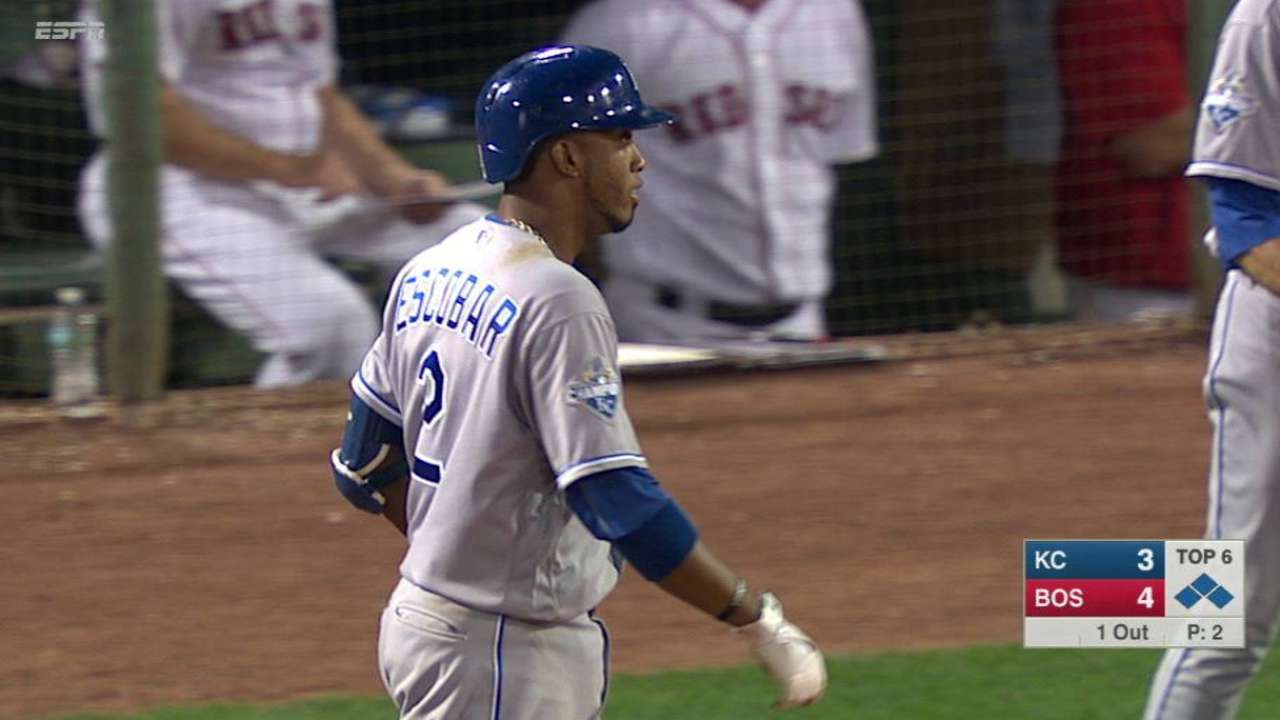 Moments later, Raul Mondesi lined a bases-clearing triple into the triangle in deep right-center field to put the Royals on top, and the damage didn't stop until they had racked up eight runs.
When Craig Kimbrel and Koji Uehara were both on the DL, Barnes was the relief anchor -- allowing just nine hits and four runs in 11 2/3 innings in July.
But in eight appearances dating back to Aug. 10, Barnes has been scored on four times, giving up multiple runs in each of those outings. His ERA has gone from 2.98 to 4.45.
"What's happening is when he tries to go down and away to right-handers, the ball is leaking to the middle a little bit," Red Sox manager John Farrell said. "In general, [Barnes] has pitched to the edge at times and missed, and then when he's on the plate, it's probably finding the middle of the plate too much."
Barnes isn't alone in Boston's scuffling bullpen. Red Sox relievers have struggled with maintaining leads handed to them by an aggressive offense. In August, Barnes has a 11.17 ERA in 11 appearances while Junichi Tazawa has an ERA of 10.00 in nine appearances.
Deesha Thosar is a reporter for MLB.com based in Boston. This story was not subject to the approval of Major League Baseball or its clubs.