MLB.com Columnist
Richard Justice
5 critical series that may shape races start today
Postseason chase for 10 teams gets ratcheted up a notch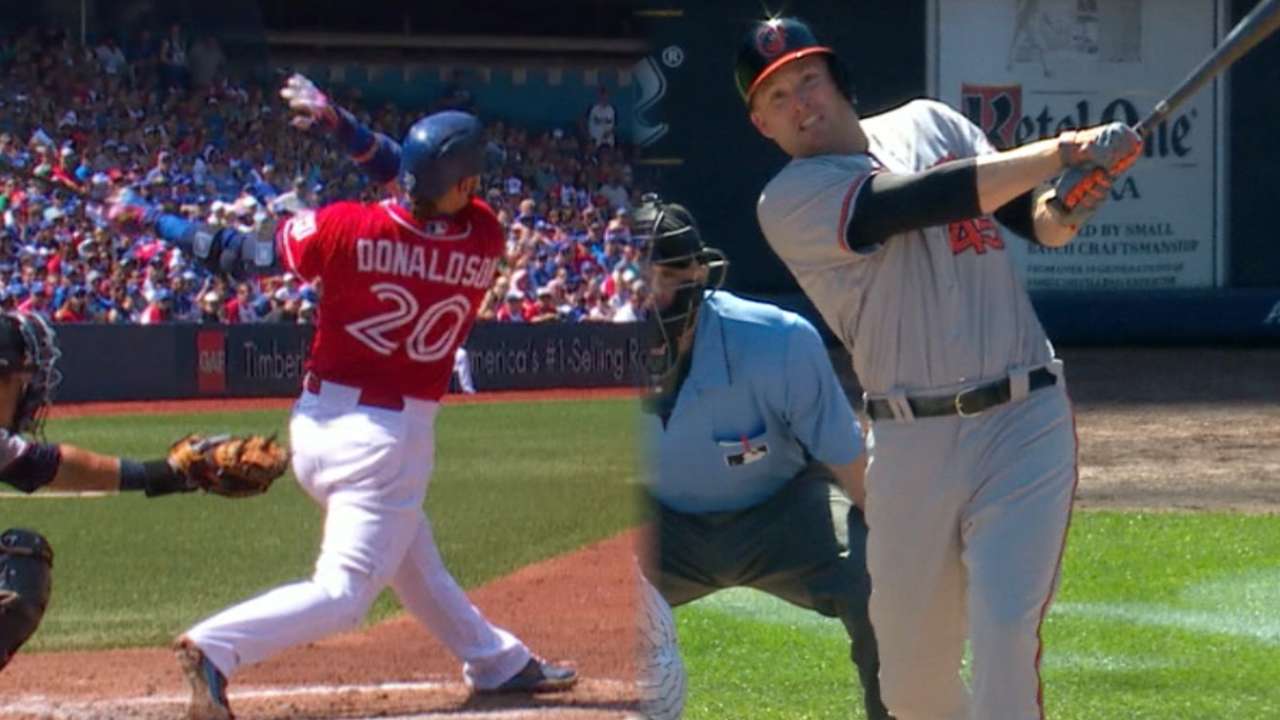 Welcome to the best time of the year. When the pressure and tension are cranked up. When seven months of hard work could be lost in an instant. These next five weeks are going to have the look and feel of postseason baseball, at least in terms of adrenaline and competitive fire.
The pennant chase kicks into high gear tonight when five series begin featuring 10 teams in the thick of the playoff race -- Yankees-Royals, Blue Jays-Orioles, Pirates-Cubs, Marlins-Mets and Mariners-Rangers -- but we've already seen the game's best reach a new level, with the defending World Series champion Royals pummeling the Red Sox on Sunday Night Baseball to win another high-impact series.
MLB divisonal and Wild Card standings
Kansas City erupted for eight runs in the sixth inning to surge past Boston, 10-4, making it 17 wins in its past 21 games, a scorching stretch that coincided with the arrival of the Rally Mantis.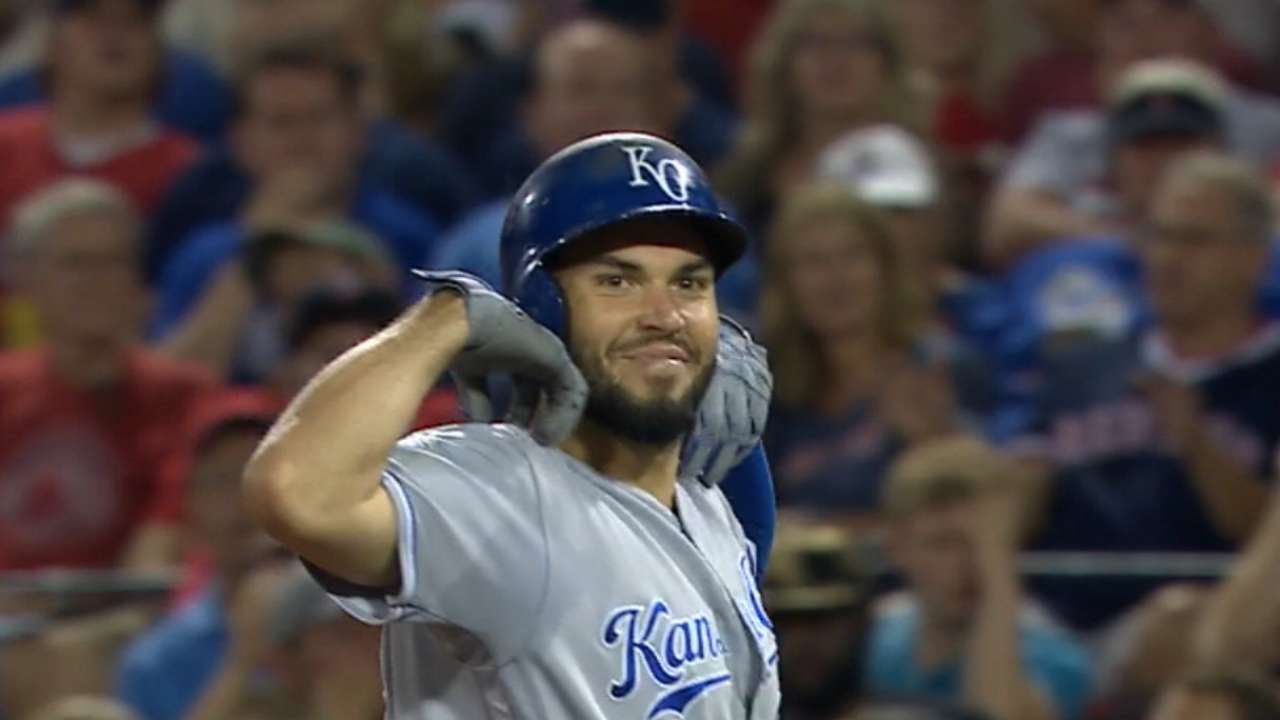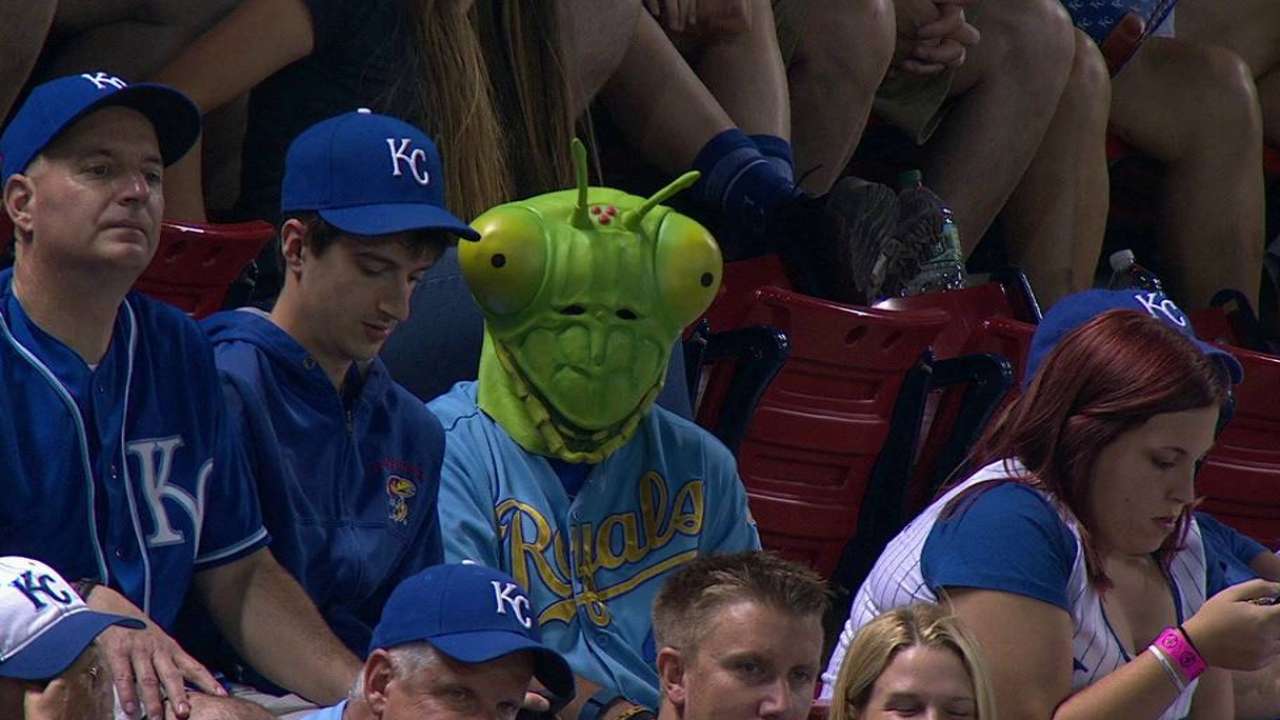 The Royals now head home to play the surprising Yankees, one of the five key series beginning tonight.
There's also the American League East matchup between the Blue Jays and Orioles. Both teams tuned up with their respective superstars, Josh Donaldson and Manny Machado, taking our collective breath away with Sunday performances that are hopefully a precursor for the series.
Donaldson put the Blue Jays on his back and refused to let them lose. These are moments that separate some players from others. Donaldson homered in the bottom of the third inning to give his team a 2-1 lead over the Twins. He homered again in the seventh with a teammate on base to turn a 5-4 deficit into a 6-5 lead.
And Donaldson hammered his third of the day in the eighth inning, supplying what turned out to be the deciding run as the Blue Jays won, 9-6, to remain alone atop the AL East.
"It doesn't get any better than that," Blue Jays manager John Gibbons said of the three homers.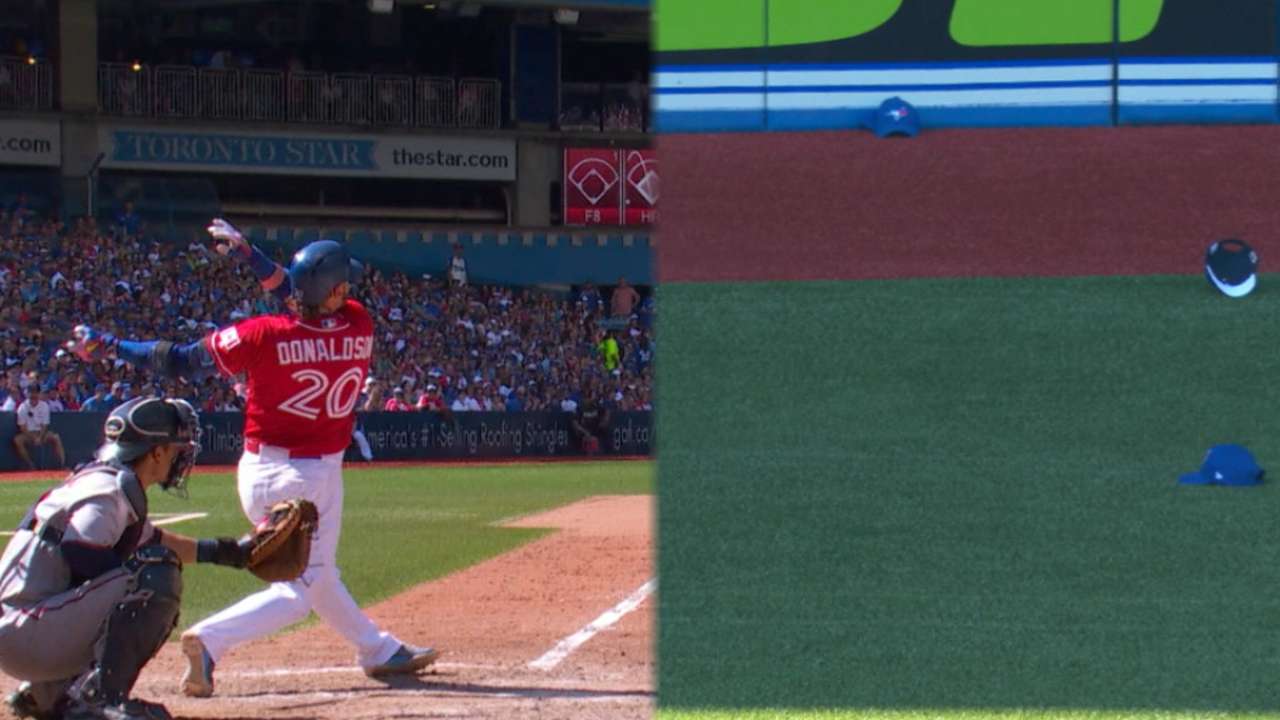 Machado, Baltimore's dazzling third baseman, had some of that same magic working in the bottom of the seventh inning at Yankee Stadium when he lunged to his right, got to his knees and threw across the diamond to get Ronald Torreyes.
It was one of the breathtaking plays Machado has made so often, and it helped the Orioles beat the Yankees, 5-0. The O's needed it, too, having lost three in a row to slip three games behind Toronto in the AL East.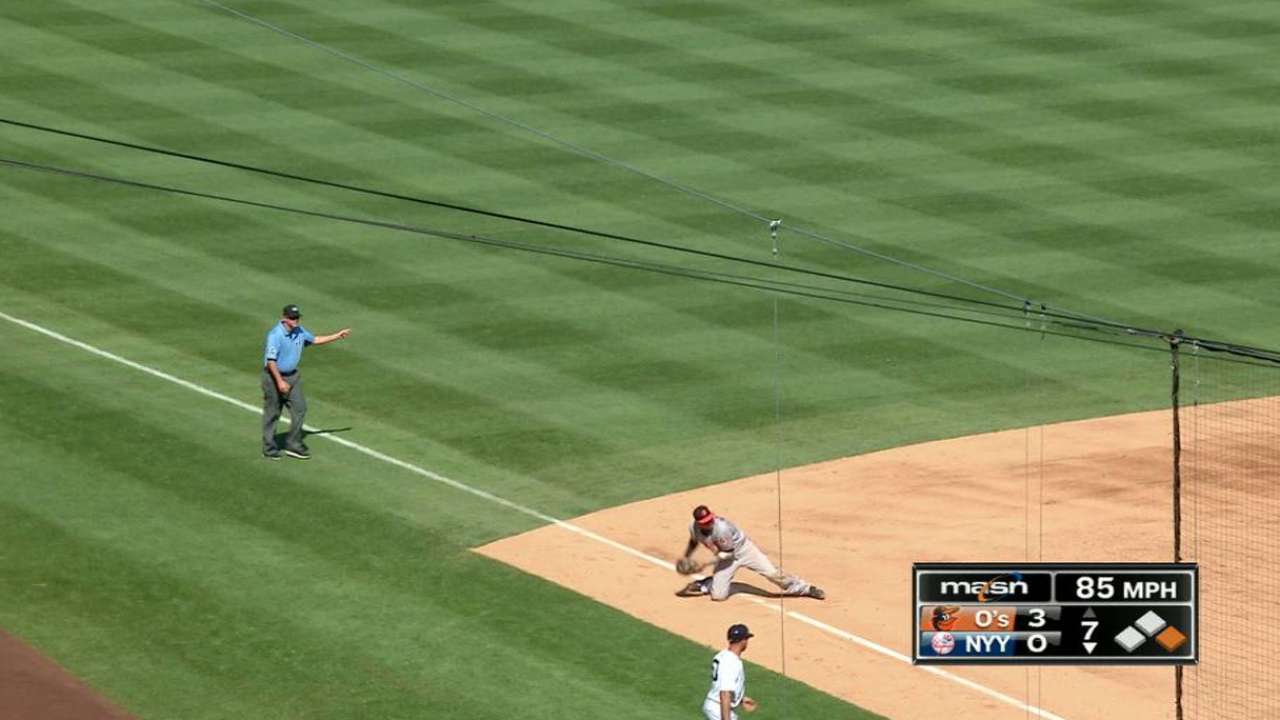 Donaldson and Machado provided the perfect backdrop for the start of a three-game series between their teams Monday night at Camden Yards. The Blue Jays have some wiggle room, the Orioles very little.
There'll be similar pressures at Citi Field for the Marlins and Mets, as well as in Chicago, Texas and Kansas City.
As Marlins manager Don Mattingly said, "Every day is the start of our season. I think that's how we have to look at it."
Weeks from now when it's over, players will describe it as both energizing and trying, agreeing only that it was more fun than they ever imagined baseball being. This is normal for postseason baseball.
These days, baseball has a new normal: 18 of 30 teams are within 3 1/2 games of a postseason berth. Only 10 of them will make the playoffs, so every loss has the potential to sting.
In the AL East, the Jays, Sox and O's haven't been separated by more than three games in a month. Now the Yanks have gotten within 6 1/2 games of first place. Meanwhile, seven AL teams are punching and counter-punching for two Wild Card spots.
In the National League, the Dodgers lead the Giants by two games in the NL West, but five teams are within range of the two Wild Card berths.
Bottom line: 18 teams for 10 spots.
Run that thought through your mind a time or two. After five months of regular-season baseball, 60 percent of the field is still in the hunt.
Only the Cubs, Rangers and Nationals are even close to feeling comfortable about their position. And even the high-flying Cubs took a hard-luck loss to the Dodgers on Sunday, 1-0, with the game's critical play in the eighth inning decided by a replay review.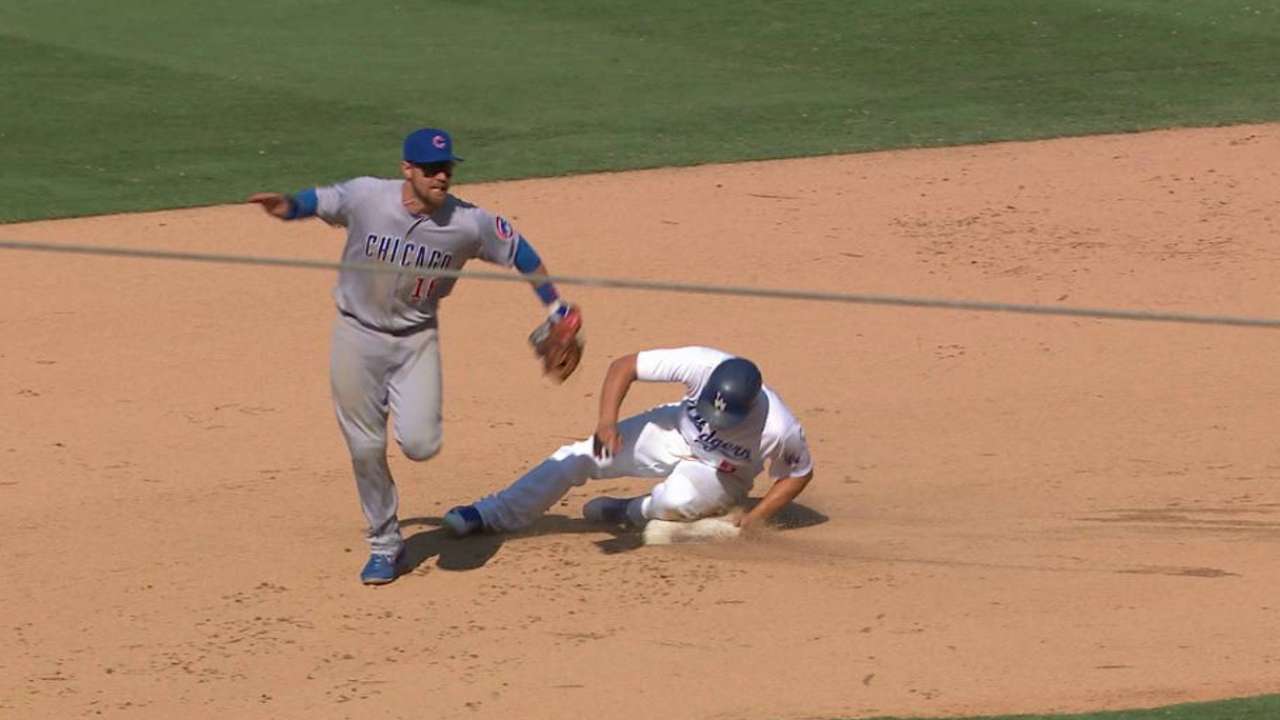 So the baseball we'll be watching these final five weeks will have the nail-biting, scoreboard-watching anticipation associated with the playoffs.
No play is routine. Resilience will be tested. Resolve, too. This is why we love it. We saw that quality again and again on Sunday.
Let's look at five series that will have our attention on Monday:
Yankees at Royals
The Yankees have become the most improbable story in the game, having won 11 of 17 with a lineup dotted with kids. The Royals might just be the AL's best team at the moment, having ridden baseball's hottest rotation (13-3, 2.96 ERA) and hottest bullpen (4-1, 0.85) to a 17-4 stretch that has gotten the entire sport's attention. Kansas City has cut its deficit in the AL Central from 11 to 5 1/2 games, and it is just three back in the race for the second AL Wild Card berth.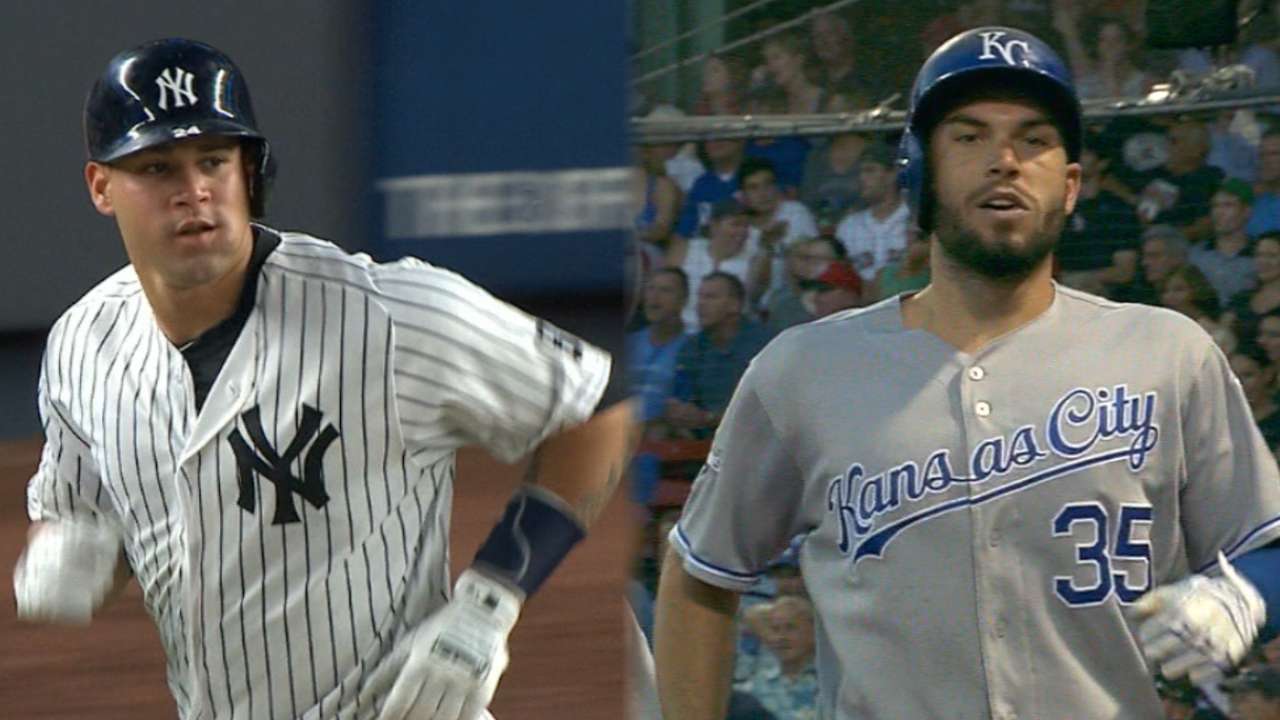 Blue Jays at Orioles
The Orioles have had a remarkable season, spending 111 days in first place despite a rotation that has been the AL East's worst. They're 20-6 in Chris Tillman's starts, 51-53 with anyone else. Now with Tillman on the disabled list, Baltimore badly needs the kind of performance Kevin Gausman delivered on Sunday when he tossed seven shutout innings against the Yankees. Left-hander Wade Miley, who has one victory and an 8.18 ERA in eight starts since being acquired from the Mariners, will try to hold down a Toronto offense that scored 32 runs in a three-game weekend sweep of the Twins.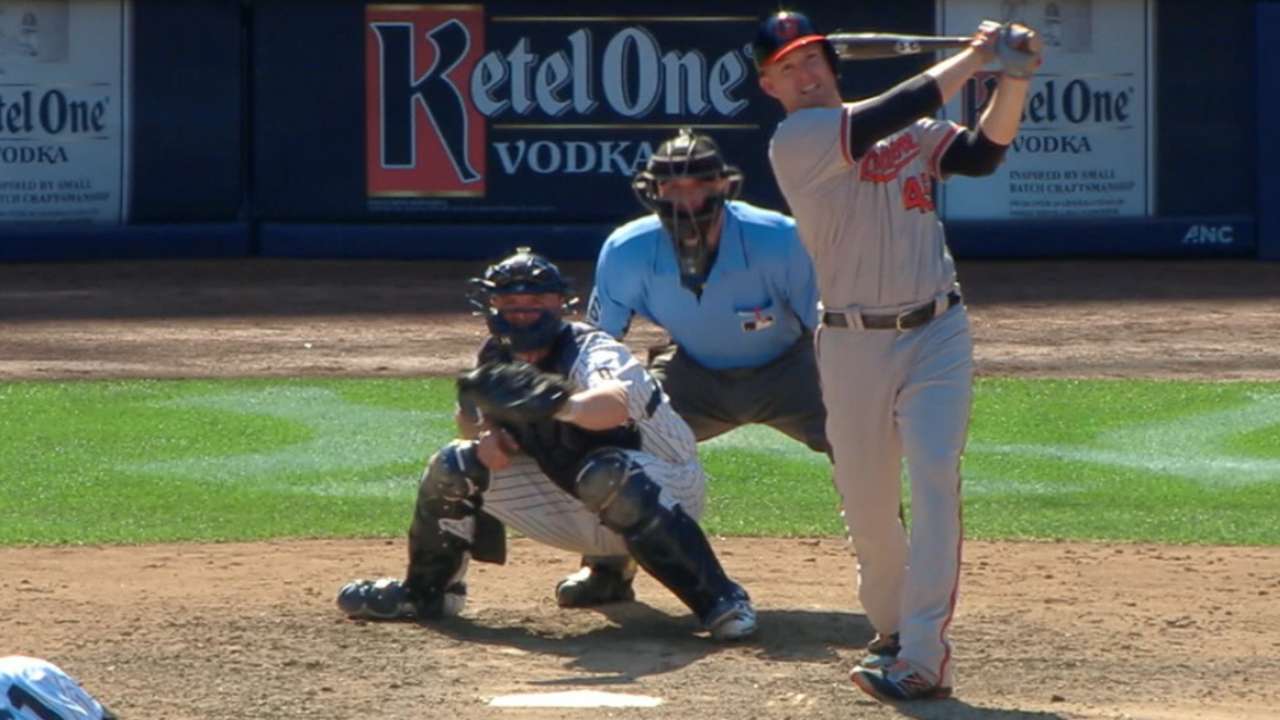 Pirates at Cubs
The Pirates have ridden a rebuilt rotation back into contention, winning 14 of 22 with a 3.14 staff ERA. Only the Cubs (2.78) have been better in this stretch, and with the Bucs just a half-game behind the Cardinals for the second Wild Card berth, Pittsburgh manager Clint Hurdle is giving rookie left-hander Steven Brault his third Major League start. Seeing how Wrigley Field will be back and 2015 NL Cy Young Award winner Jake Arrieta will be going for the Cubs, this is a nice little postseason dress rehearsal.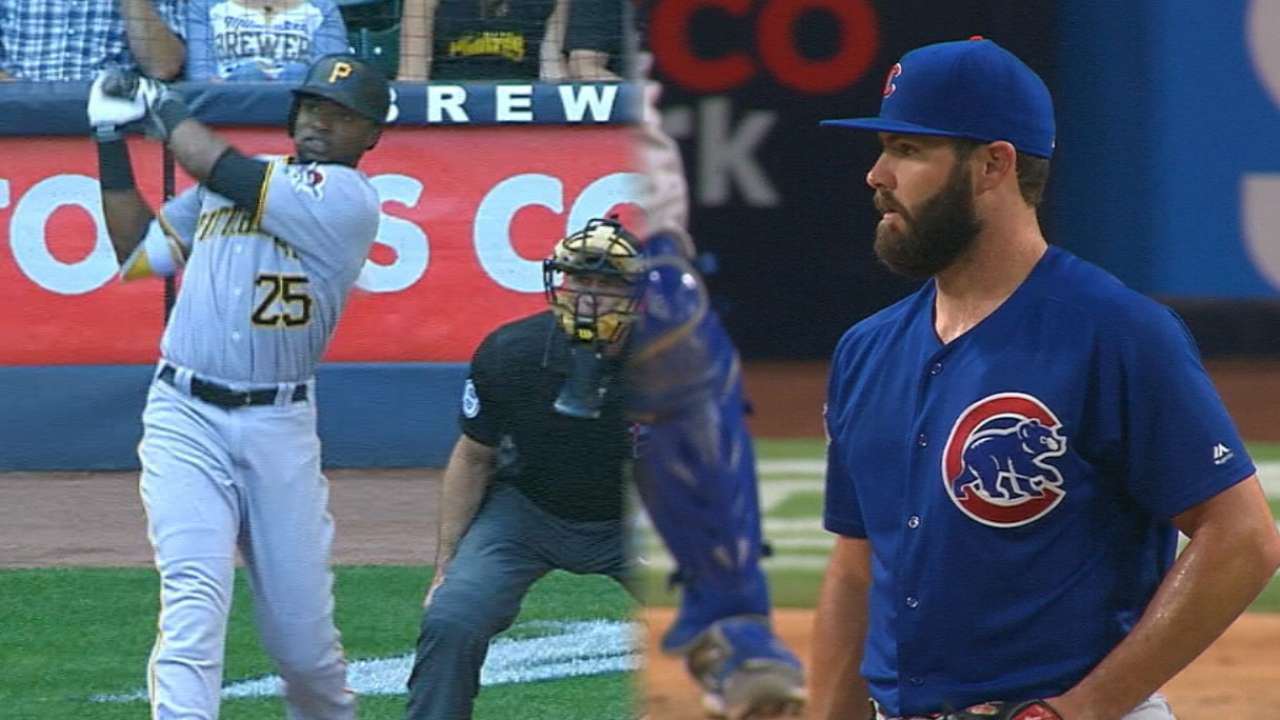 Marlins at Mets
This could end up being an elimination series with both teams fighting for the second NL Wild Card spot. The Marlins are 1 1/2 games out, the Mets 2 1/2. Both clubs have survived a crush of injuries to remain competitive. New York has won six of eight thanks to an offense generating 6.4 runs per game. Yoenis Cespedes is generating more of that 2015 magic, hitting .355 since his return from the disabled list. Miami has lost four of six while scoring 2.2 runs per game, which has wasted some tremendous pitching.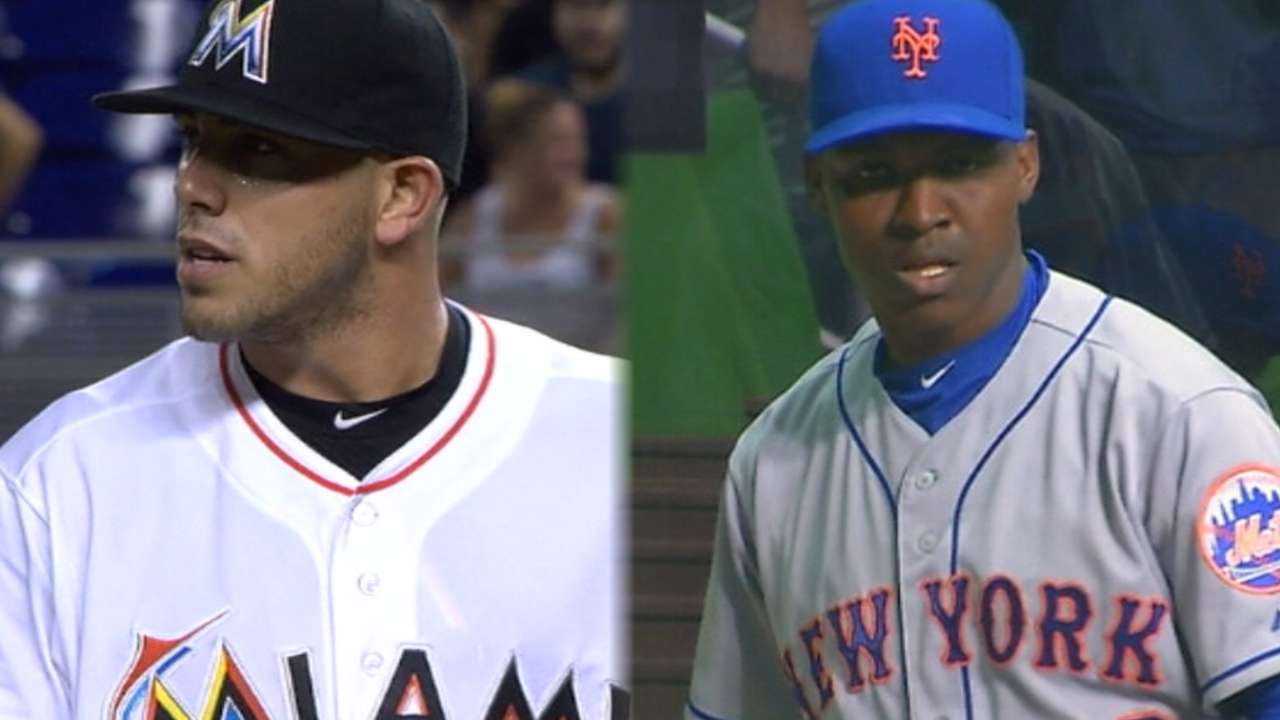 Mariners at Rangers
The Rangers lead the Astros and Mariners by 8 1/2 games in the AL West, and they can just about extinguish whatever hope Seattle has by sweeping the series. For the Mariners, it's more realistically about trimming their three-game deficit for the second AL Wild Card berth. If they can get to October, they've got a chance to play awhile given that Felix Hernandez (2.43 ERA) and Hisashi Iwakuma (2.20 ERA) are pitching their best baseball of the season. Meanwhile, the Rangers are close to being whole again, with Derek Holland winning on Sunday and Yu Darvish making his 12th start of the season on Monday. Veteran Colby Lewis is due back by the end of the week. It has been a roller coaster of a regular season, but Texas has the look of a formidable October team. The Rangers even added to their already-strong roster last week, picking up outfielder Carlos Gomez, who has immediately made his presence felt with two sterling catches on Sunday.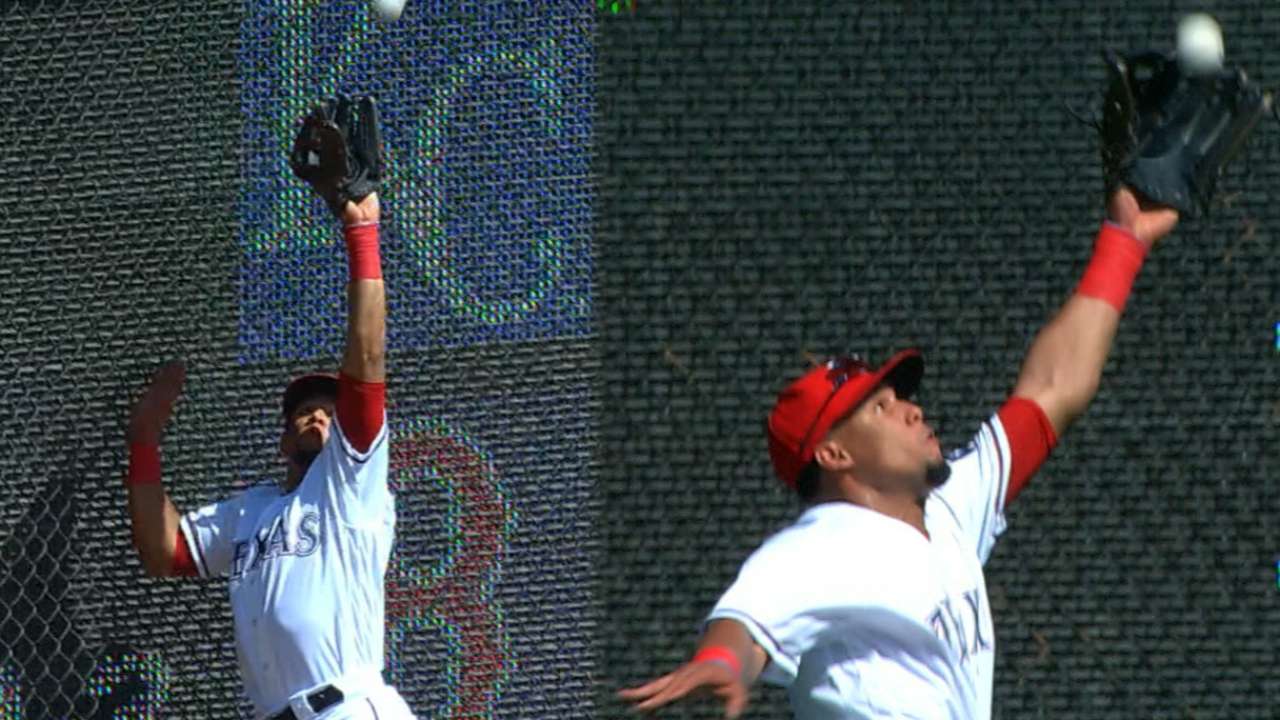 Richard Justice is a columnist for MLB.com. Read his blog, Justice4U. This story was not subject to the approval of Major League Baseball or its clubs.