MLB.com Columnist
Anthony Castrovince
Mariners on roller-coaster ride to contention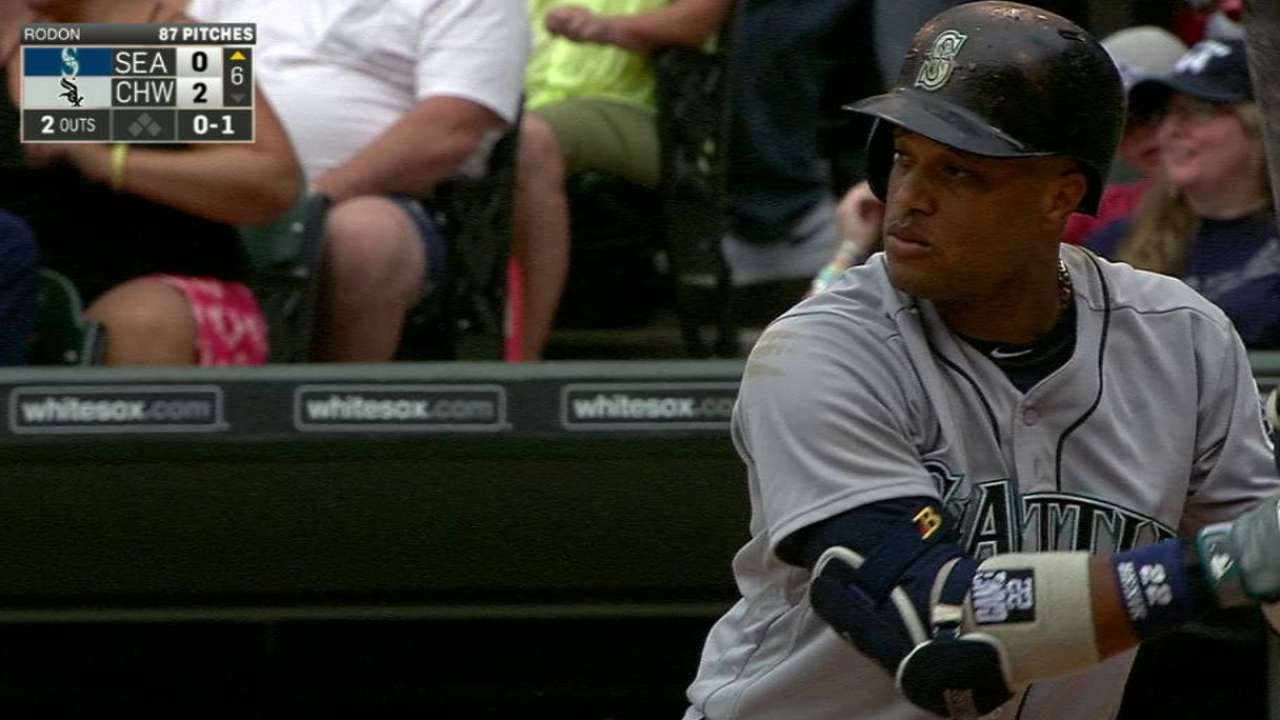 There are some great stories in these wild Wild Card races as we steamroll into September. The Royals' dream of three straight American League pennants has not died yet. The Yankees are, amazingly, still alive. (Who knew Andrew Miller, Aroldis Chapman and Carlos Beltran were holding them back?) The Pirates have a pulse despite dealing away some pieces. The Marlins are alive without their feared slugger, Giancarlo Stanton.
But no team has more riding on the results of this late-season postseason pursuit than the Mariners, for theirs is not just a battle with the whims of the Wild Card but a bout with the game's longest ongoing October drought.
And frankly, for Seattle to be in this position to potentially advance is, well ... What's the right word for it?
"It's kind of remarkable," Mariners general manager Jerry Dipoto said.
Bingo.
This is a team that has become more platoon-oriented than initially envisioned. A team that, basically, totally remade its bullpen in season (rookie closer Edwin Diaz has been a revelation) and is, in fact, in the course of retooling it again as we speak. A team that has used more DL days for its pitching staff than any other. A team that has already employed 30 active pitchers over the course of the season -- and we're not even to the Sept. 1 roster expansion yet.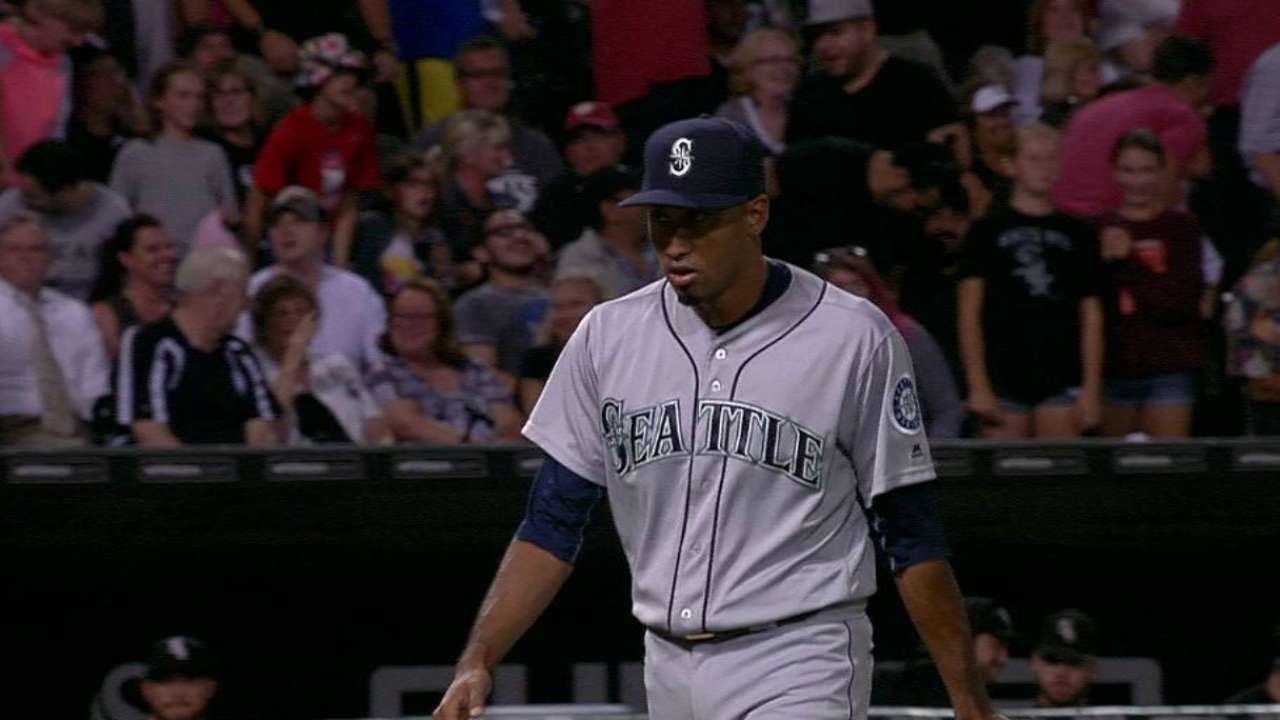 Bottom line: It's a team that makes such frequent use of the transaction wire and has so many comings and goings in the clubhouse that when it went to work on Sunday with the same roster it used on Saturday, first-year manager Scott Servais couldn't help but crack a joke.
"Playing with the same 25," Servais said. "I don't know what we're going to do."
What the Mariners did on Sunday was lose to the White Sox. They've done that in five of their past six, which, you know, doesn't help.
But Seattle is accustomed to big swings. The club took a 28-18 record into Memorial Day weekend, only to lose 26 of its next 43 going into the break, only to win 22 of its first 35 coming out of the break.
If merely reading that sounds like a roller coaster, imagine living it.
"For April and May, we were one of the best teams in the American League," Dipoto said. "For half of July and most of August, we were one of the best teams in the American League. Somewhere, we've got to find our happy spot. Hopefully, we have one more hot streak in us."
The final 32-game stretch begins on Monday night in Arlington, where the Mariners hope to make some sort of dent in the Rangers' division lead but, more realistically, at this point, prove their viability as a Wild Card contender against one of the best the AL has to offer.
The Mariners will send the best they have to offer to the hill in this series, starting with Monday's opener with Hisashi Iwakuma, whose return for 2016 has turned out to be a gift from the baseball gods. Iwakuma's three-year deal with the Dodgers hit a snag over concerns about his physical, but he's once again been durable and dependable for Seattle. Felix Hernandez, who has been his typically terrific self since missing two months with a calf strain, starts Wednesday's finale.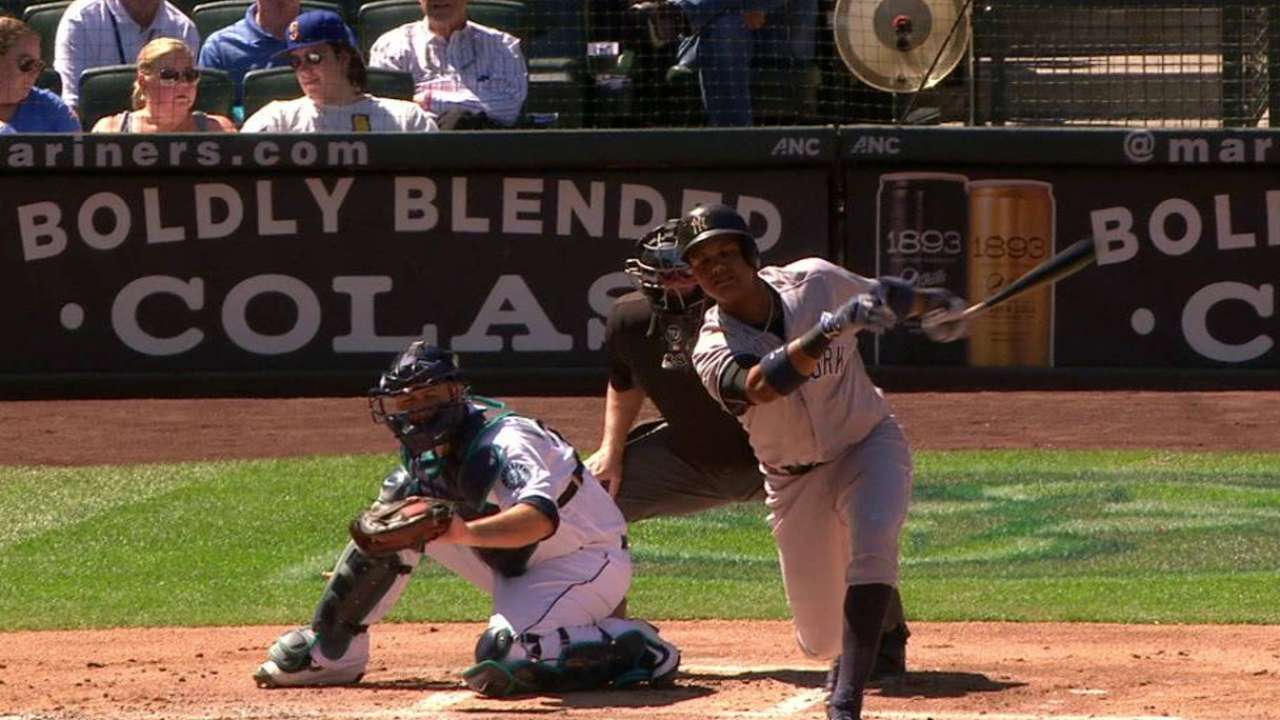 But this rotation will really reach its prescribed level if James Paxton, who starts on Tuesday, can finish his season strong after taking a screaming line drive off the arm in an Aug. 7 start (he was solid in his return Thursday) and if Taijuan Walker, who took the loss on Sunday in Chicago, can deliver the consistency he showed in the second half of '15 and the first month-plus of '16.
What the Mariners really need in the home stretch is an outpouring from the offense, which has been erratic despite big years from the core of Robinson Cano, Kyle Seager and Nelson Cruz, and the sudden late breakout of catcher Mike Zunino.
"We talk about getting consistent starting pitching, but our pitching's been pretty good," Servais said. "To carry us going into Texas, I'd like to see our bats wake up and start putting up consistent five, six runs on the board."
The Mariners have a lot riding on this home stretch. Cano has had a remarkably resurgent season after last year's health travails, but there's no getting around the fact that he's a 33-year-old second baseman. Cruz is 36. Fernandez has, by necessity, become a different pitcher on account of the ample innings his 30-year-old arm has provided over the last decade-plus.
Seattle does find hope -- and even inspiration -- in its Minor League system, which has already had five clubs clinch a postseason spot. There is a chance that the Mariners will have every single one of their affiliates qualify.
"That's the way it was when I came up in the Indians system," Dipoto said. "Every year you played, you were in a championship series, which was awesome. In the late '80s and early '90s, that system really started to make a turn. And then, for the next decade, that team started dominating Minor League baseball. And then they started dominating the AL Central, because all of those players started to filter in."
For now, all that matters is the Mariners dominating what little is left of the regular-season schedule in what has, admittedly, been an odd year, but one that could still get them to a place they haven't been since 2001. This isn't the only club clinging to the wealth of possibility that second Wild Card slot provides, but it might be the most fascinating one.
Anthony Castrovince has been a reporter for MLB.com since 2004. Read his columns and follow him on Twitter at @Castrovince. This story was not subject to the approval of Major League Baseball or its clubs.