Strahm impressing out of KC 'pen with ease
Rookie spins 0.68 ERA in first 10 Major League games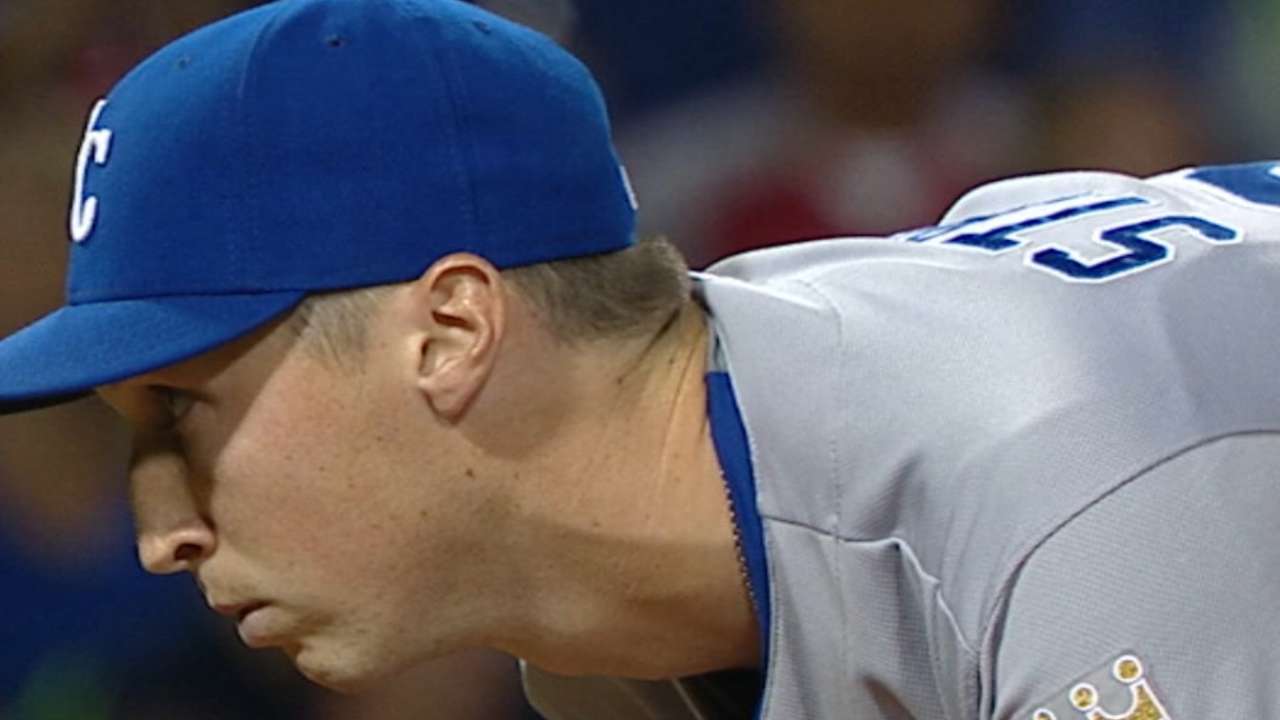 BOSTON -- It is not supposed to be this easy. Royals rookie left-hander Matt Strahm burst onto the scene last month and has been nothing short of phenomenal since.
After another brilliant outing (2 2/3 scoreless innings) in the Royals' 10-4 victory Sunday night against the Red Sox, Strahm lowered his ERA to 0.68 in 10 games.
Strahm has been overpowering with a fastball that has ranged from 93-97 mph and a wipeout curve. He has struck out 20 of the 48 hitters he has faced.
"He's just done a super job," Royals manager Ned Yost said. "He's really been valuable to us."
With a bullpen that has been missing power right-handers Luke Hochevar (out for the season) and Wade Davis (due back within a week), Strahm has been thrust into numerous high-leverage situations.
And the 24-year-old Strahm hasn't blinked. Shoot, he says he doesn't even get nervous.
"I was nervous my first time out when I made my debut [in Texas]," Strahm said. "But since then, I don't get nervous. The only thing is, when I'm in the bullpen, my heart starts beating a little faster when the phone rings."
It's not nerves, Strahm said.
"It's just adrenaline," he said. "It's good adrenaline to have, I think."
Does it change when he actually gets on the mound in a game?
"My heart isn't beating really any faster then," Strahm said. "It gets geared up and stays about the same until I get in the locker room. I enjoy it. I try to use that adrenaline to my advantage."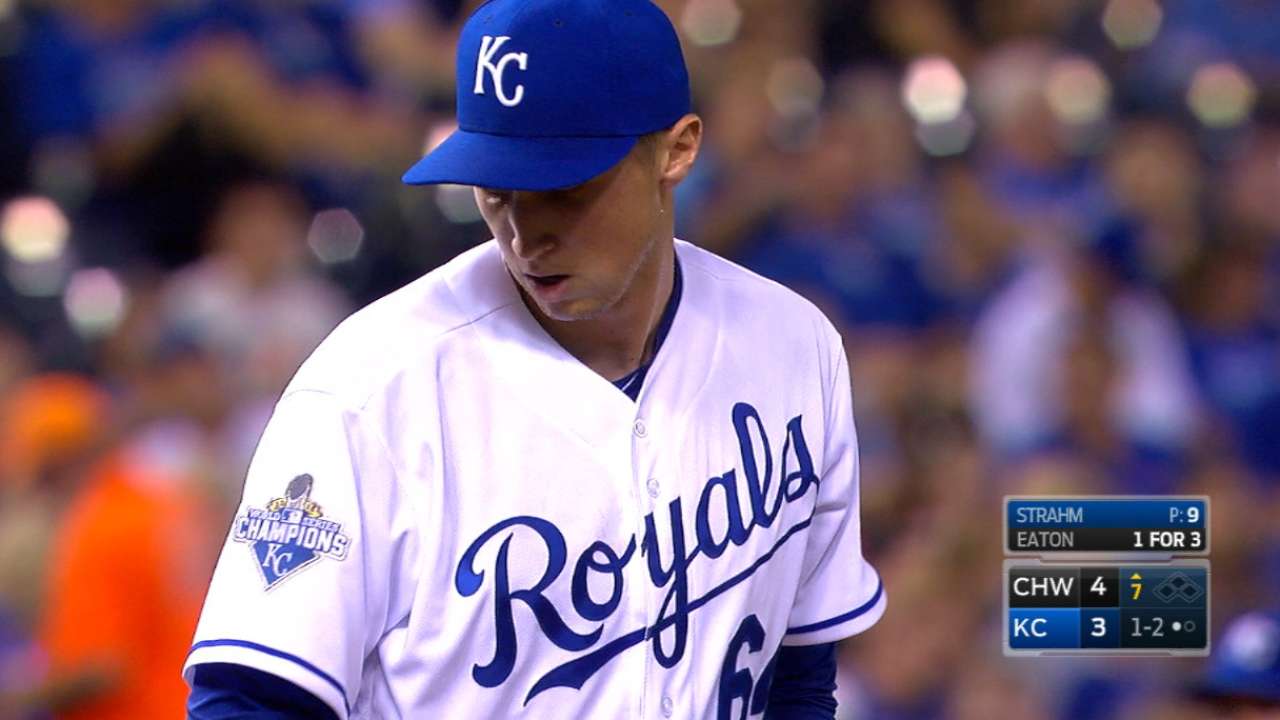 Strahm, who is ranked as the Royals' No. 4 prospect by MLBPipeline.com, has been in plenty of high-leverage situations that might have gotten to some rookies. But he said he has a mental approach to avoid tension.
"I try not to look at the big picture," Strahm said. "I just try to get outs, win the at-bats, don't give up any hits. I just try to keep it under control."
And Strahm certainly has, so much so that he is one of Yost's most trusted bullpen weapons. The Royals, in fact, had planned on giving Strahm a spot start or two in September -- he will have a chance to win a rotation spot next spring -- but he has been too valuable in the bullpen for the Royals to see that through.
"I was never worried about his composure," Yost said. "We could tell in Spring Training that he had the nerves to pitch at this level. He was facing big leaguers down in Spring Training and he wasn't fazed. And he hasn't been fazed up here."
Jeffrey Flanagan has covered the Royals since 1991, and for MLB.com since 2015. Follow him on Twitter @FlannyMLB. This story was not subject to the approval of Major League Baseball or its clubs.