Pollock makes impact in third game back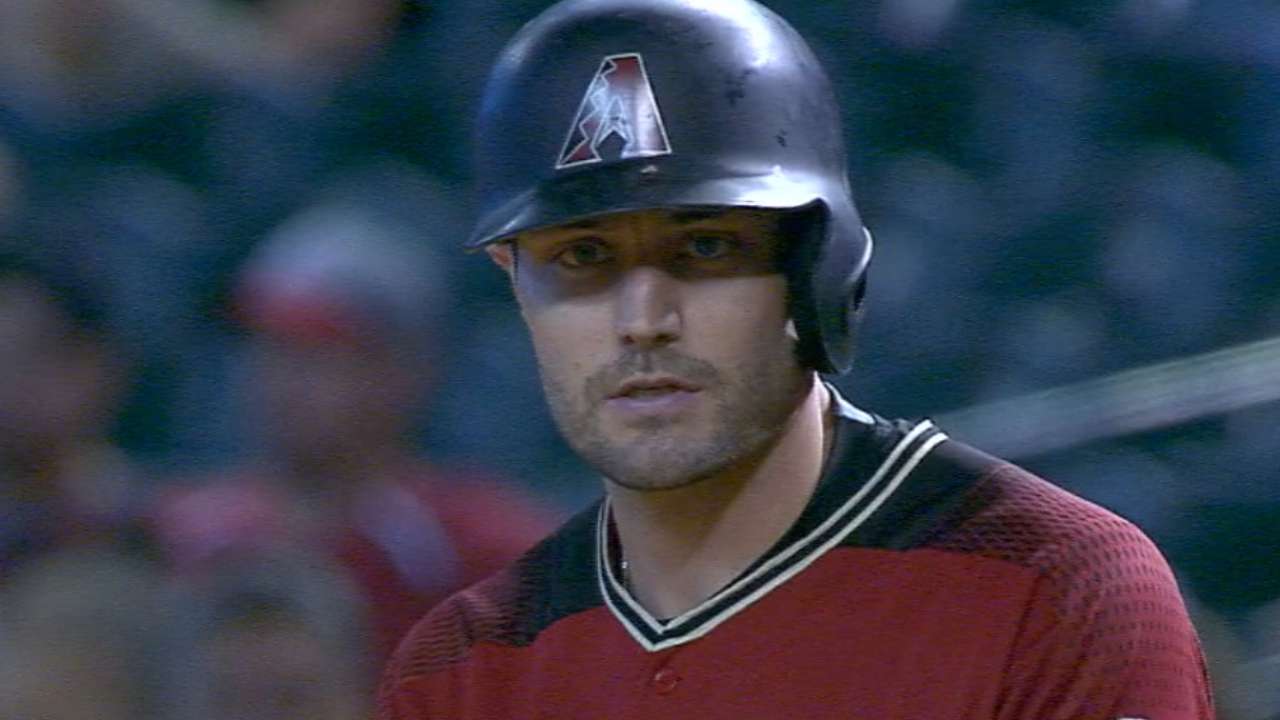 PHOENIX -- D-backs center fielder A.J. Pollock always says he tries to impact the game in some way every time he steps onto the field.
In his first two games back from his recovery for a fractured right elbow, Pollock didn't make quite the impact he's been capable of in the past. That changed in Sunday's 11-2 win over the Reds, when Arizona's center fielder impacted the victory in about every way possible.
After going a combined 0-for-8 on Friday and Saturday, Pollock went 3-for-5 with three singles, two stolen bases, and scored a pair of runs.
"It's a little bit of an adjustment, I don't feel like I'm quite there yet, I still feel like the game's a little fast," Pollock said of reacclimating to the Majors. "That's natural and I'm sure it'll get better and better."
Pollock singled in his first at-bat to load the bases in the first inning, his first hit of 2016. He singled again to lead off the third.
Then, Pollock reminded the fans at Chase Field of the impact he can have on the basepaths. Pollock swiped both second and third base, later coming in to score on Welington Castillo's sacrifice fly to center.
"If you remember, he's one of the better guys in the league at stealing third base," manager Chip Hale said. "I almost expect it when he gets on second, at some point he's going to try to steal third. He gets good jumps, for sure. He looks at keys that the pitcher will give him. But it's almost like [Reds center fielder Billy] Hamilton for them, he doesn't really need to take advantage of anything, he just runs and beats it. Where A.J.'s good about getting the good timing, he's fast enough to beat most throws."
After playing three consecutive games for the first time this year, Pollock continues to rave about how his body, including his surgically-repaired right elbow, is feeling.
"I feel good," Pollock said. "I felt like I was physically there."
Jake Rill is a reporter for MLB.com based in Phoenix. This story was not subject to the approval of Major League Baseball or its clubs.