Banister to align aces for high-leverage series
Rangers skipper wants Hamels, Darvish in key starts vs. Astros, M's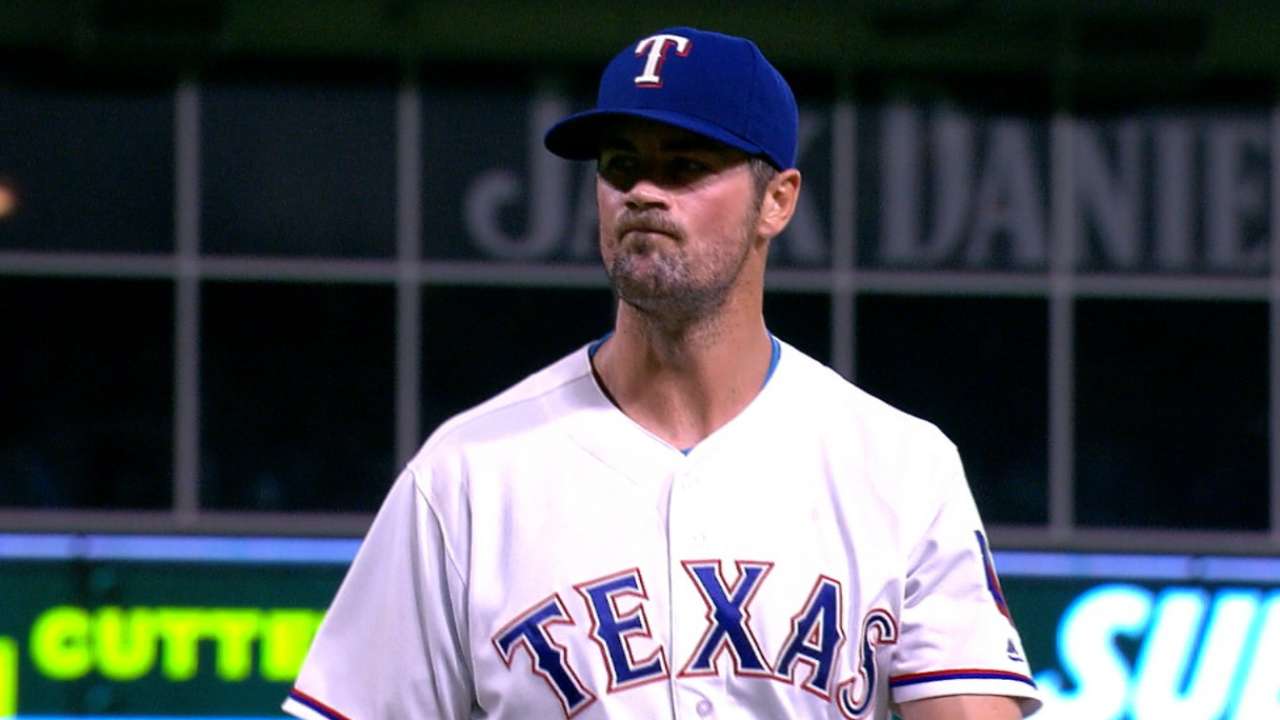 ARLINGTON -- Rangers manager Jeff Banister has options for his approach to the upcoming series against the Astros and Mariners. Thirteen of the team's next 16 games come against the two divisional opponents, who each trail the Rangers by 7 1/2 games in the American League West, going into Sunday.
Though Banister stressed the importance of not overlooking teams, he knows he wants his aces, Cole Hamels and Yu Darvish, in those games.
"I think there's an opportunity to kind maneuver some of the guys around if we want to -- line 'em up the way we want to," Banister said. "This time of year, because we haven't earned the right to do anything other than play the games in front of us, I'd like for Darvish and Hamels to get an opportunity to pitch in some significant games in front of us right now."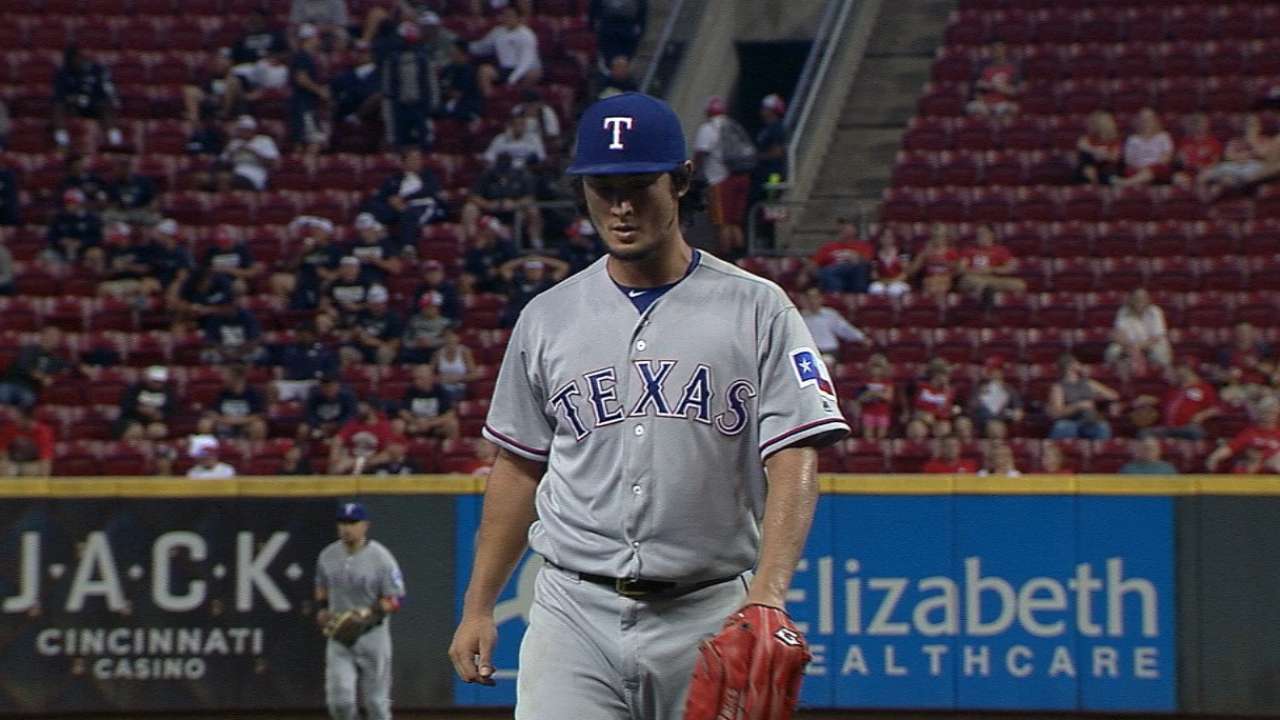 One way Banister could maneuver pitchers around would be with the reinstatement of Colby Lewis from the 60-day disabled list (right lat strain). Lewis will make his second rehab start with Double-A Frisco on Monday. Lewis said on Thursday that he's aiming to return Saturday, which would keep him on four days' rest.
Banister is hopeful Lewis could return by then, but he isn't ready to pencil him in for the start just yet.
"He's still on the other side of things. He's still working his way to this side of things," Banister said. "I can't [speculate] until he's ready to roll. There's a lot of potholes out there before we get to that point. Not to be harsh or callous, or anything like that, but he's working to be Major League ready."
Whether Lewis is ready to pitch Saturday or not, Banister has different ways he can align the Rangers' aces for the team's upcoming divisional stretch, as they look to lock down the American League West title.
"We don't want [Lewis] out on rehab, but there's a number of ways you could go," Banister said. "We could go six for a turn to give everybody the rest. We could put somebody in the bullpen. However, we haven't gotten to that point yet. We're going to be patient."
Moreland nearing career-mark in home runs
After hitting second career grand slam in Saturday's win, Mitch Moreland finds himself one homer shy of his career high of 23, which he hit in 2013 and '15. Moreland has been exceptional since the All-Star break, hitting 11 of his homers since then.
"Thirty-four or 44 [homers] would be nice, too," Moreland joked. "It's good, you know. Obviously, I'm not going to burn up the basepaths, so that's kind of my gig, I guess. I'm trying to go up there and drive the ball."
Banister credits part of Moreland's second-half surge to his recovery from a calf injury he dealt with earlier in the year.
"During a stretch early, Mitch was battling some lower-half issues," Banister said. "He's feeling good, has good balance, and that has allowed him to stay on the ball pretty good. It's pretty significant."
Rangers beat
• The Rangers have shut out the Indians twice in the weekend series, but also lost 12-1 on Friday night. According to STATS, LLC, they are the first team to allow 12-plus runs in between shutouts in a single series since the Red Sox also did it against the Indians in 2003.
Ryan Posner is a reporter for MLB.com based in Texas. This story was not subject to the approval of Major League Baseball or its clubs.